Probably the best sounding Wi-Fi speaker created, ever.
Great speakers learn no tricks. Enjoy studio quality Wi-Fi streaming with MS50A, a smart speaker without a microphone ensuring your privacy.
MS50A Classic Wi-Fi Speaker
Smart Touch Control
Simply move your fingertips on touch command on top of the speaker to adjust the volume and switch songs
Works with Alexa
Use Alexa App or Amazon Echo devices to control the audio playback through your favourite music Apps.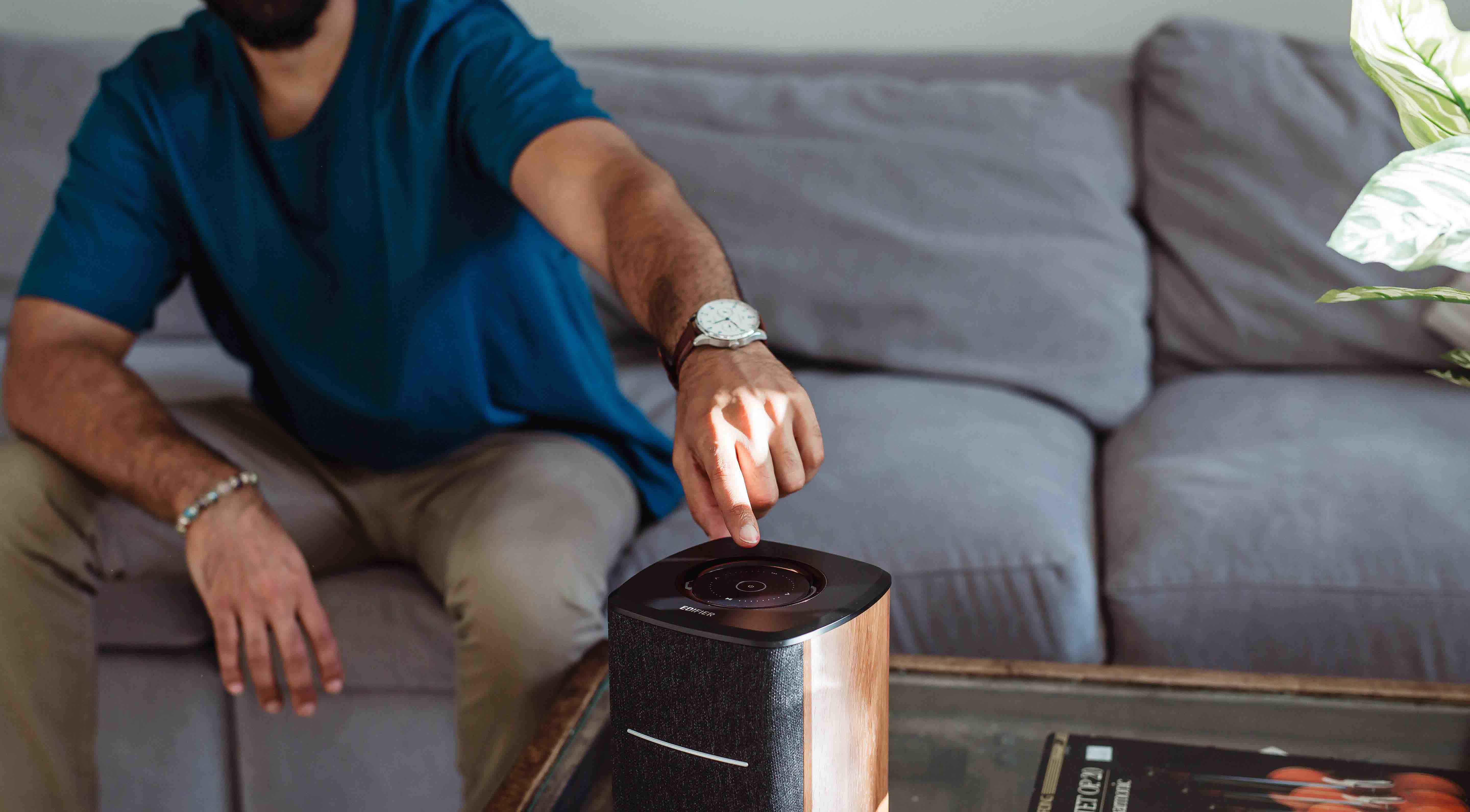 Pair two or more MS50A speakers to create a group by using Alexa's multi-room system feature. Play music on multiple speakers simultaneously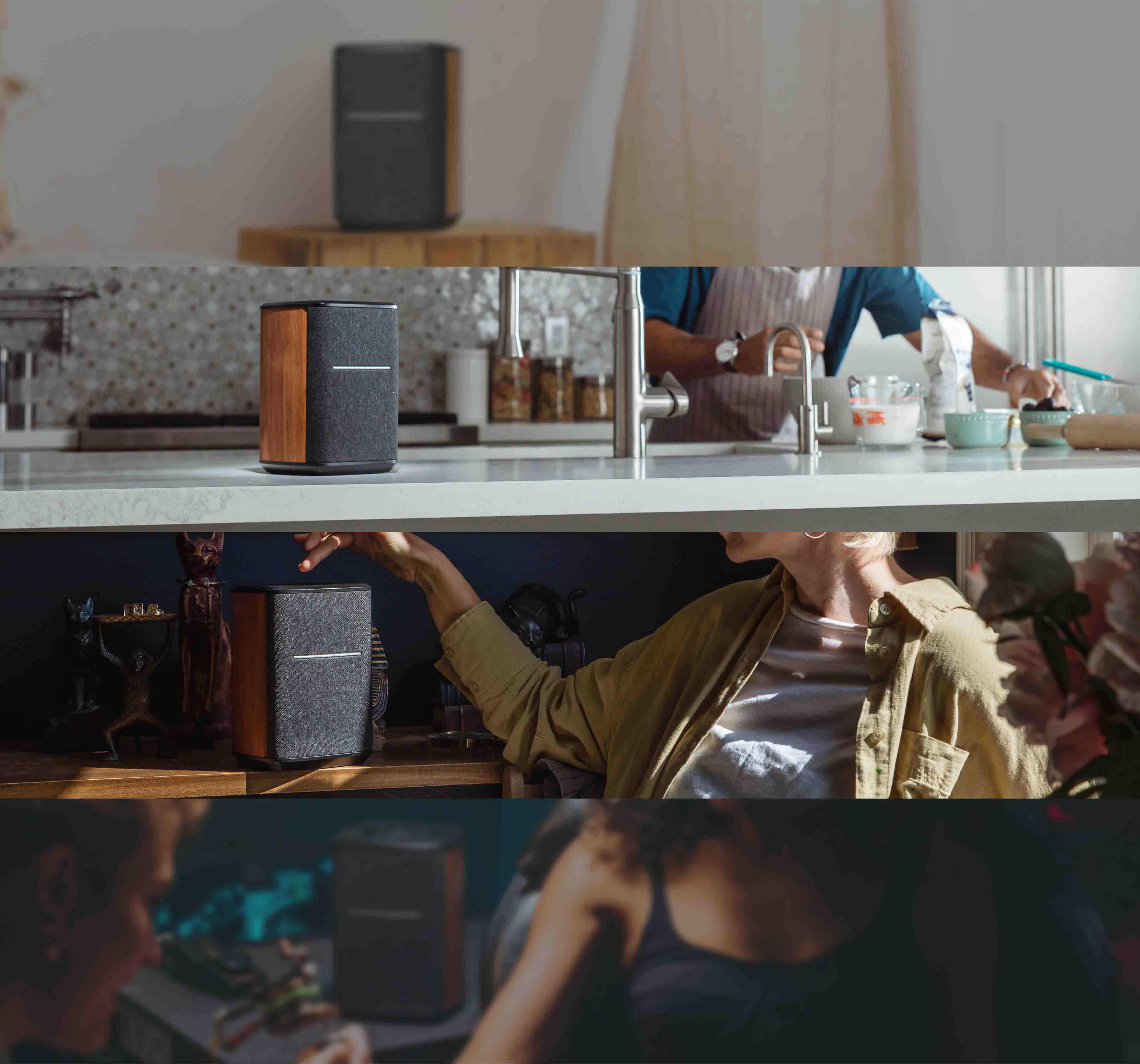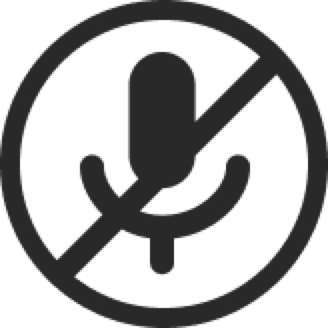 No built-in microphone helps protect your privacy.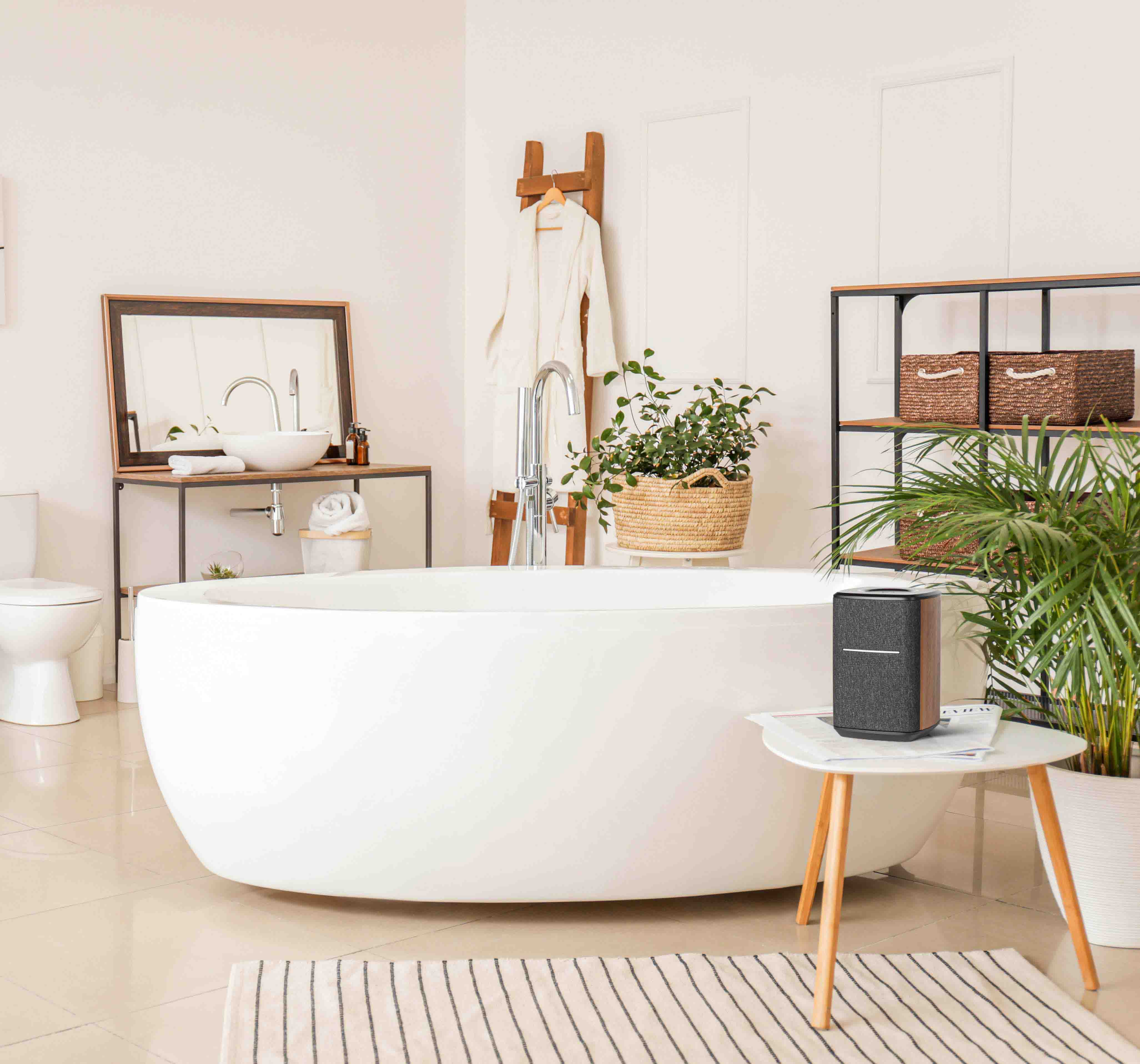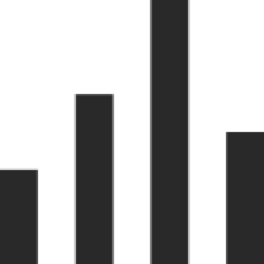 Equipped with AP6265 chip, AMP, and DSP technology to build powerful tweeter and woofer without distortion.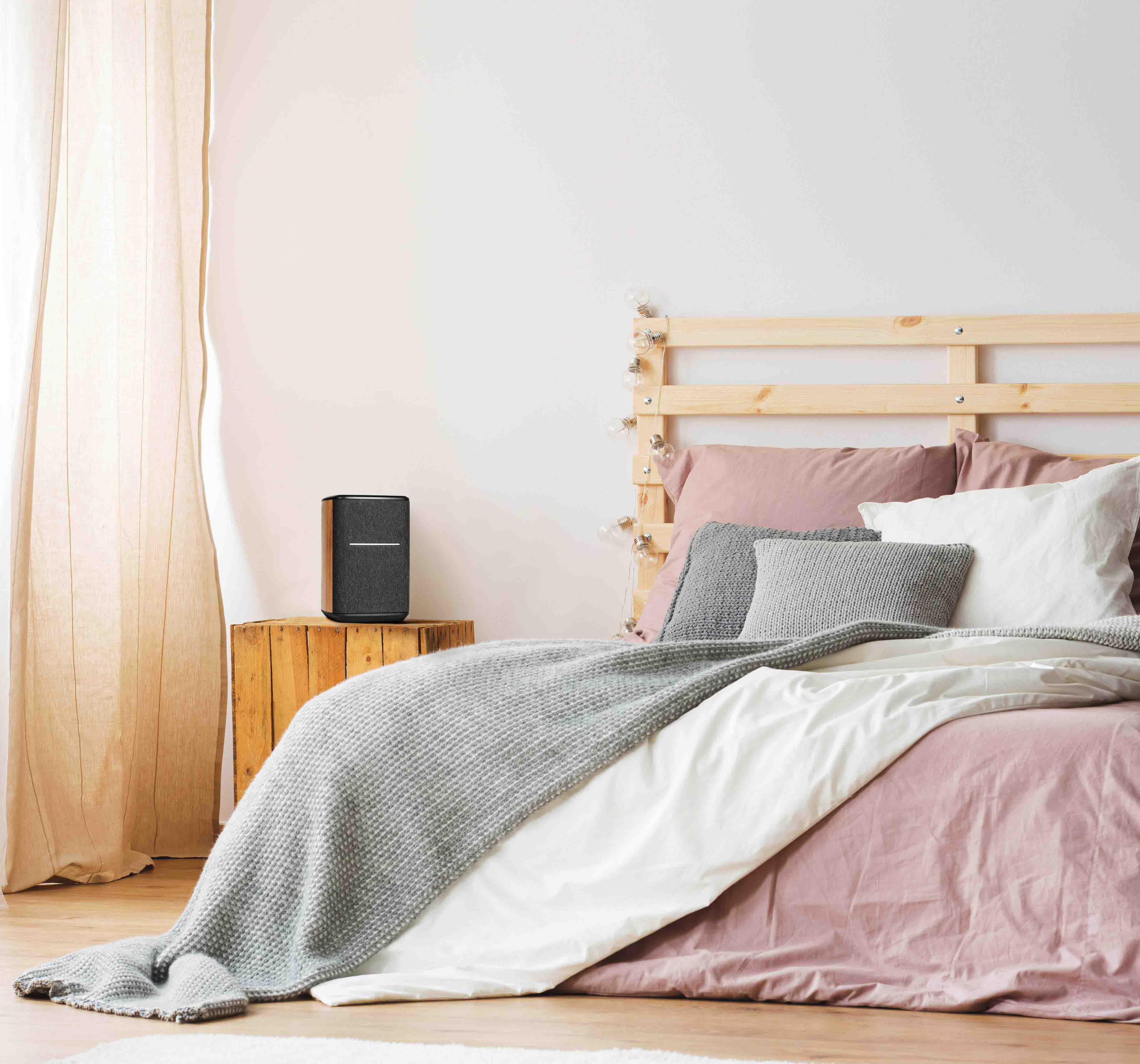 Multi-Room Music
Microphone Free
High-quality Sound
Wireless Stereo Setup
Bring back the highly praised Edifier stereo sound stage by pairing two MS50A speakers with the Edifier Home App.

You can enjoy every bit of the bookshelf speaker setup, without the hassle of wires.

Access cloud based music streaming services like Amazon Music, Spotify, and more.

Stay connected with your music from your phone, PC and other Bluetooth-enabled devices.
Play directly from your iPhone, iPad, or Mac.

Like your music playing on multiple speakers? Simply tap each Edifier Wi-Fi speaker to enable them and set the volume to your liking.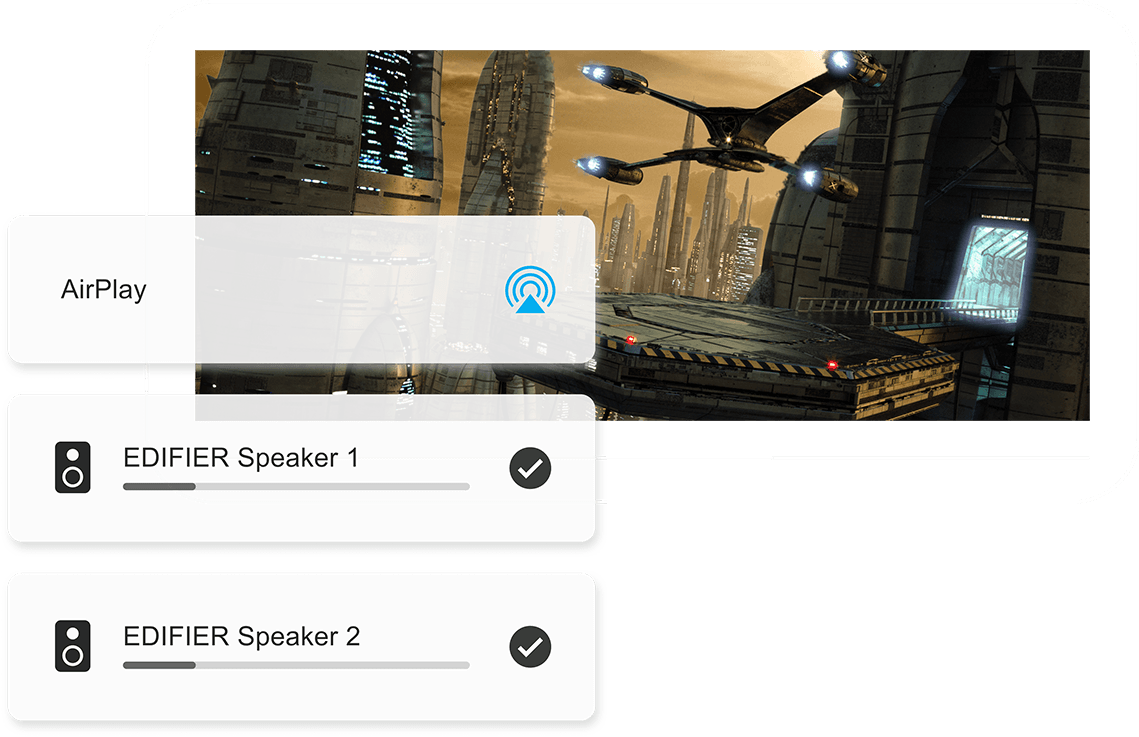 Why Choose Edifier MS50A
The latest mic-free smart speaker of the Edifier family
Learn more