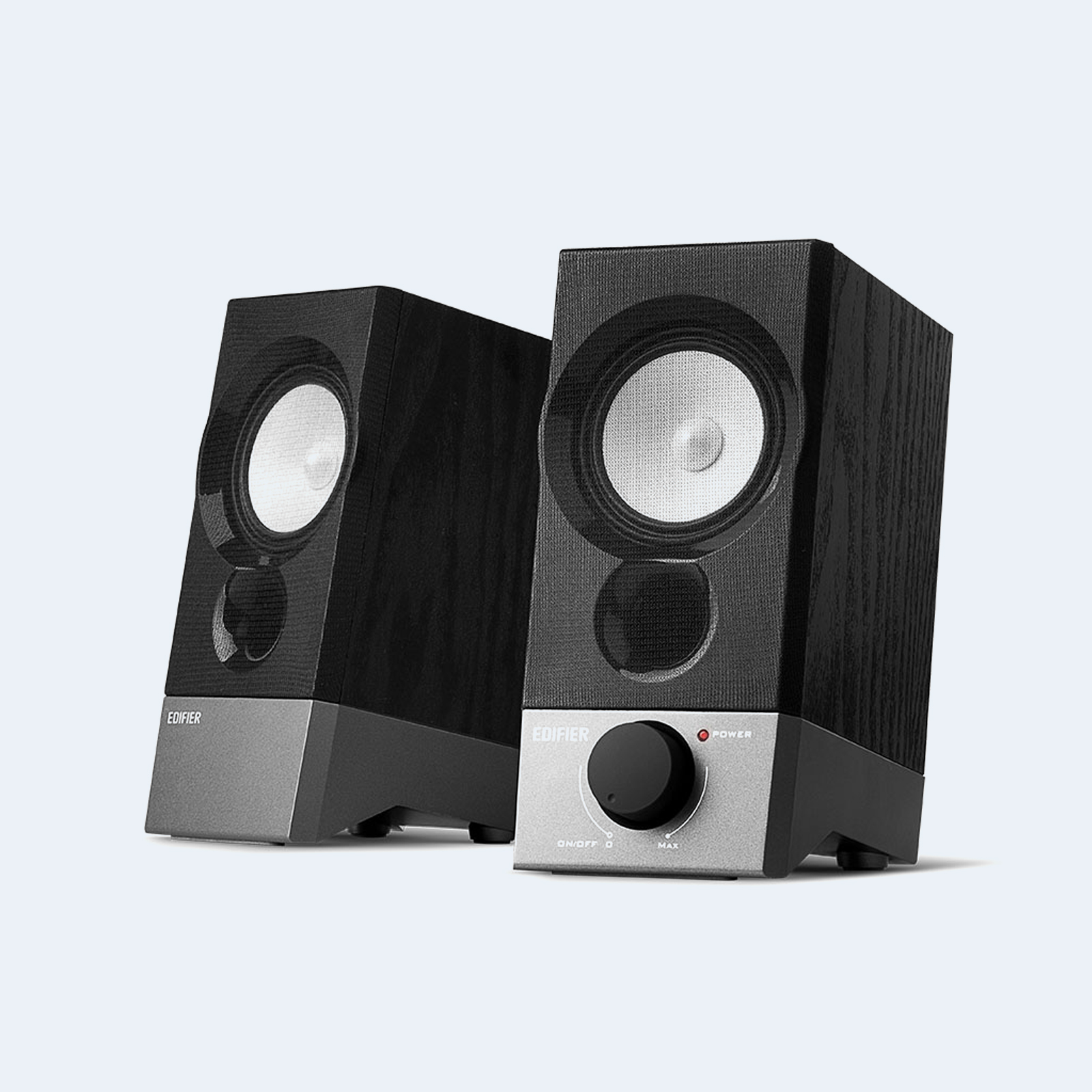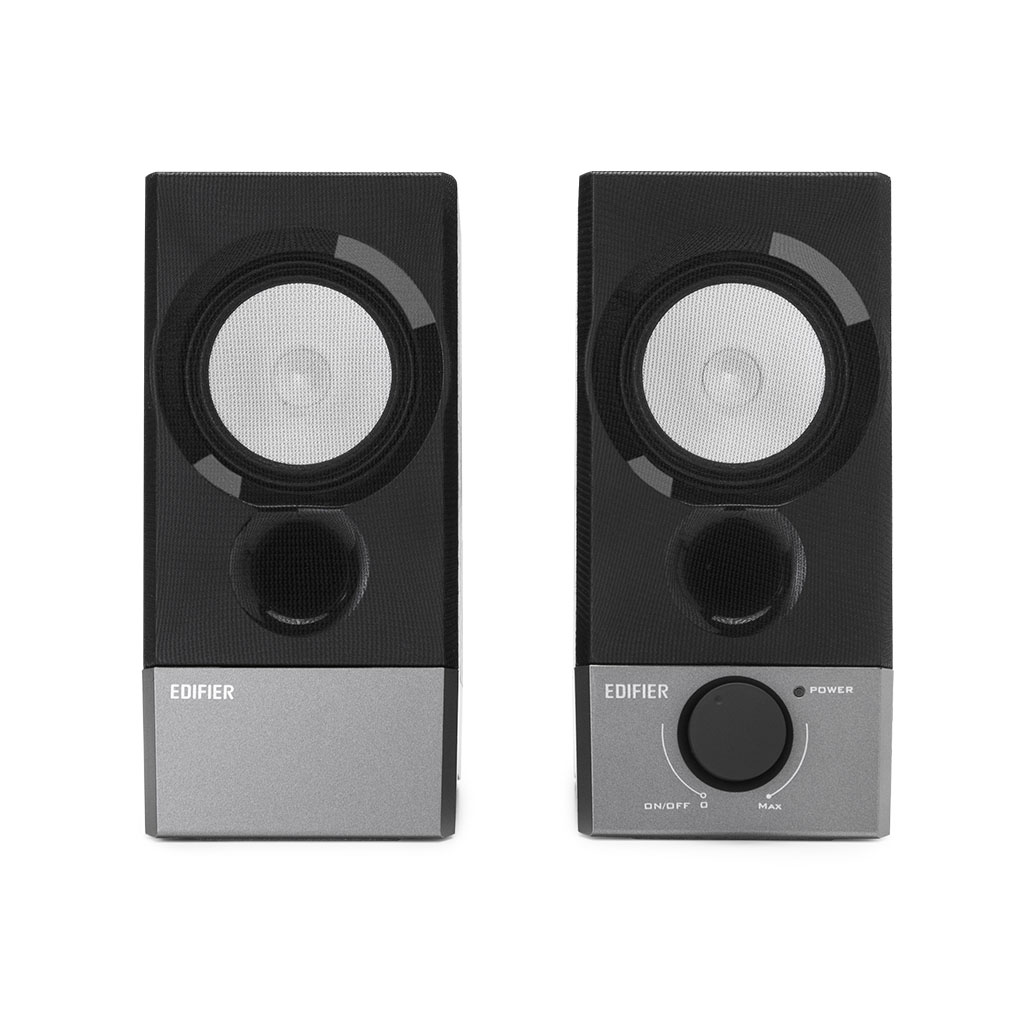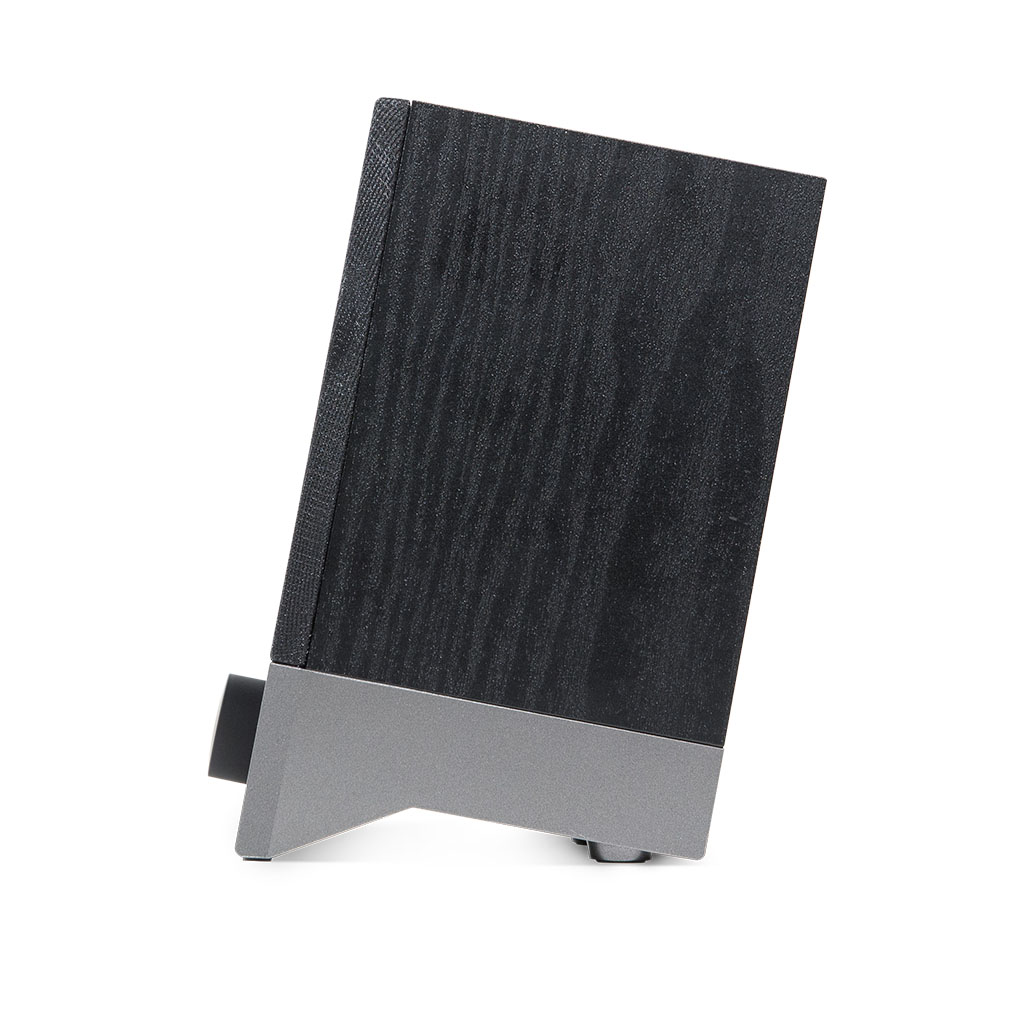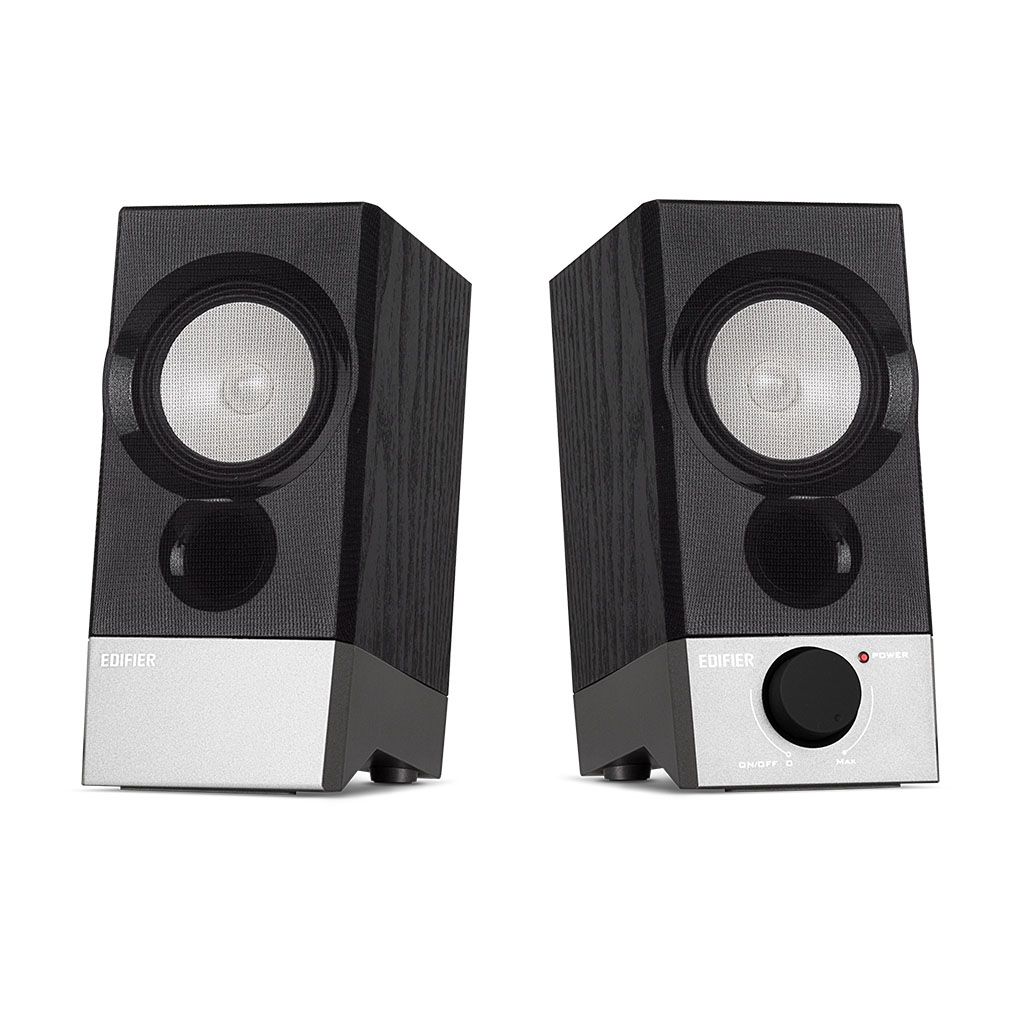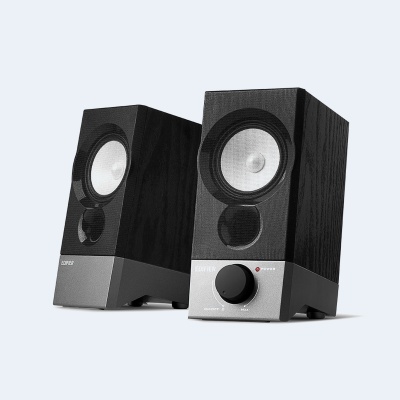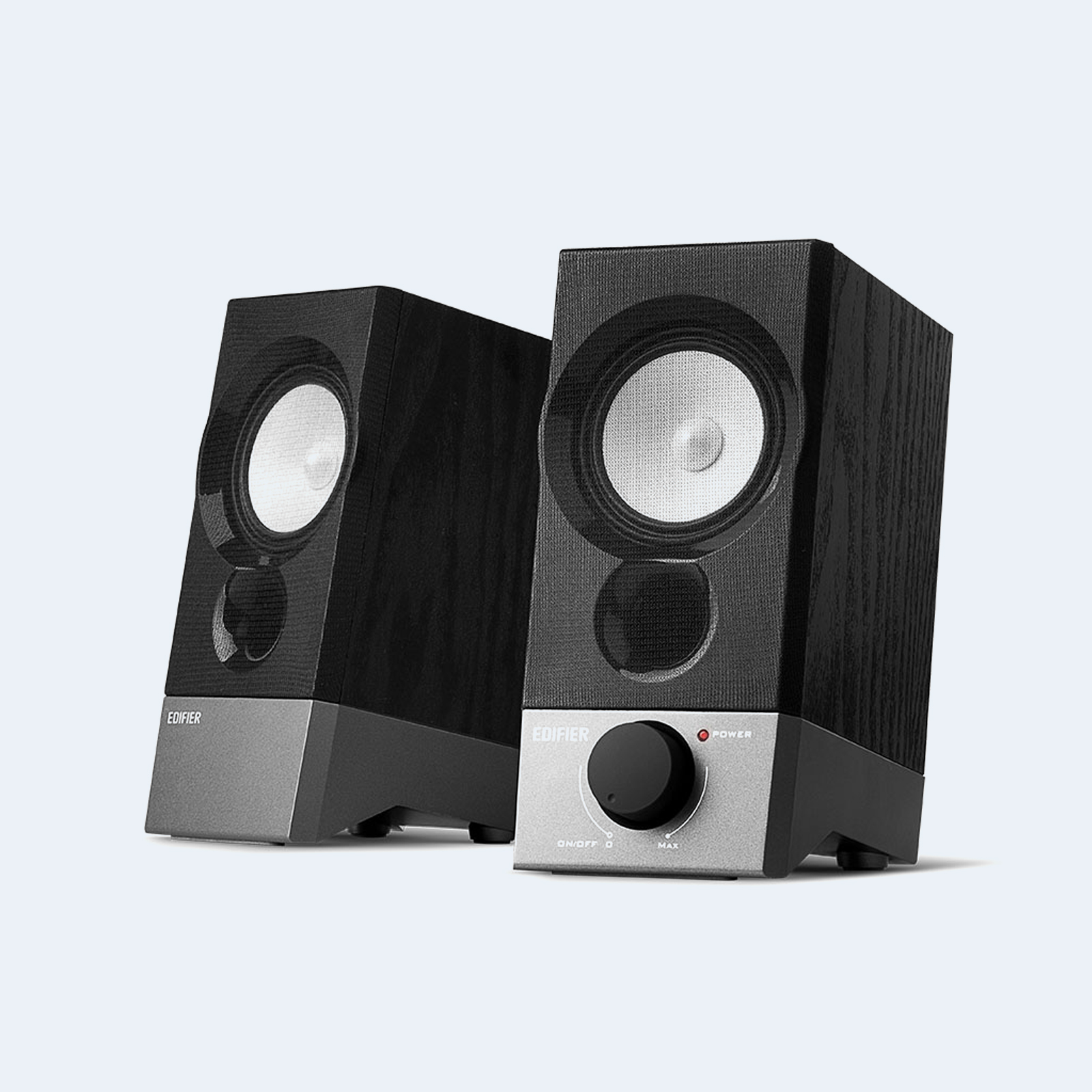 R19U
Extraordinary sound powered by USB
USB direct power 2.0 speaker system
Angled design reduces interference
Large knob controls volume and power
1

Year Warranty
30

Day Return Policy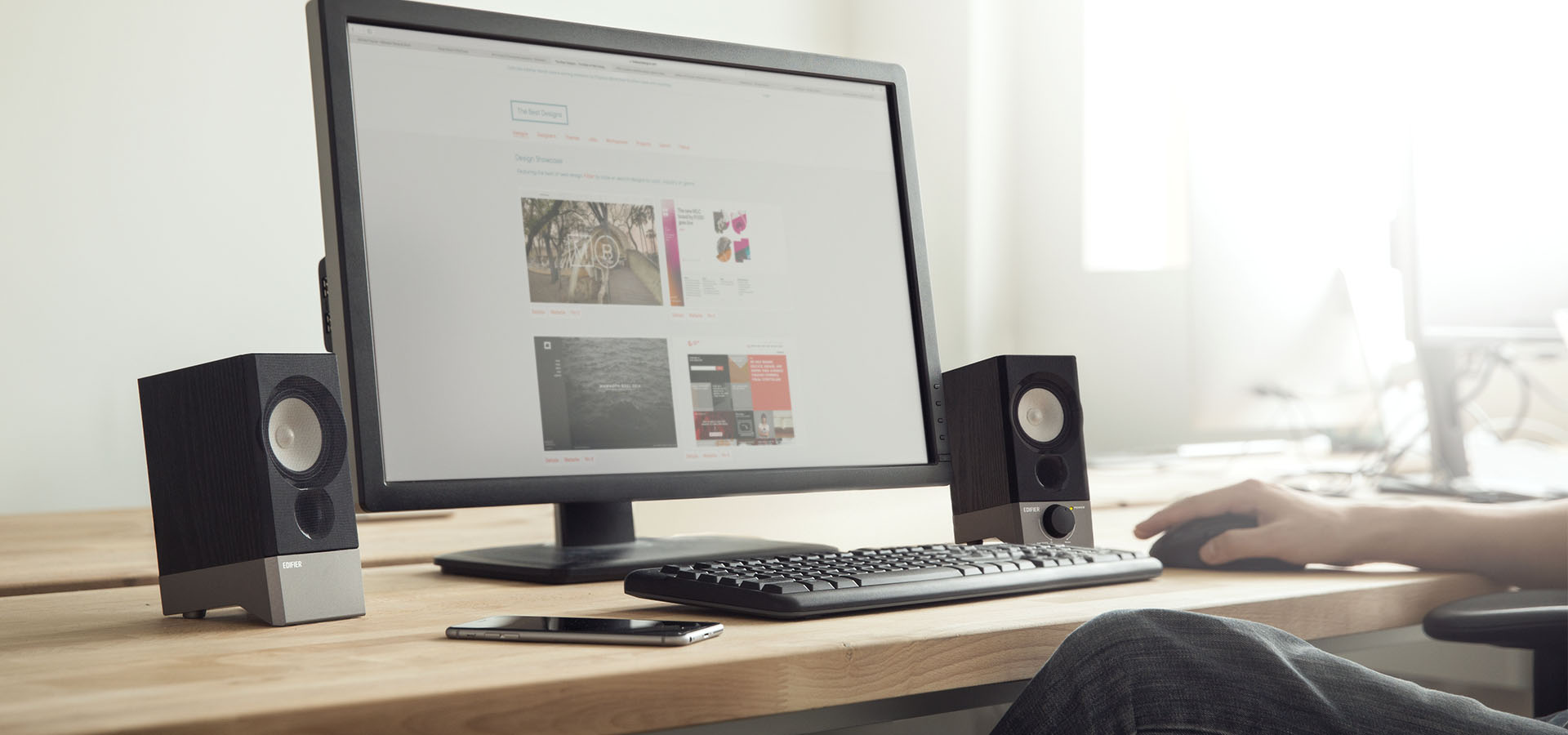 Quality audio out of a small package
R19U is equipped with Edifier's latest 2.75" full-range speaker unit, engineered to deliver wide and detailed sound with just two speakers. Completed with the pearl-white, bullet-shaped design, this 2.0 desktop speaker system offers both style and sound quality at an amazing value.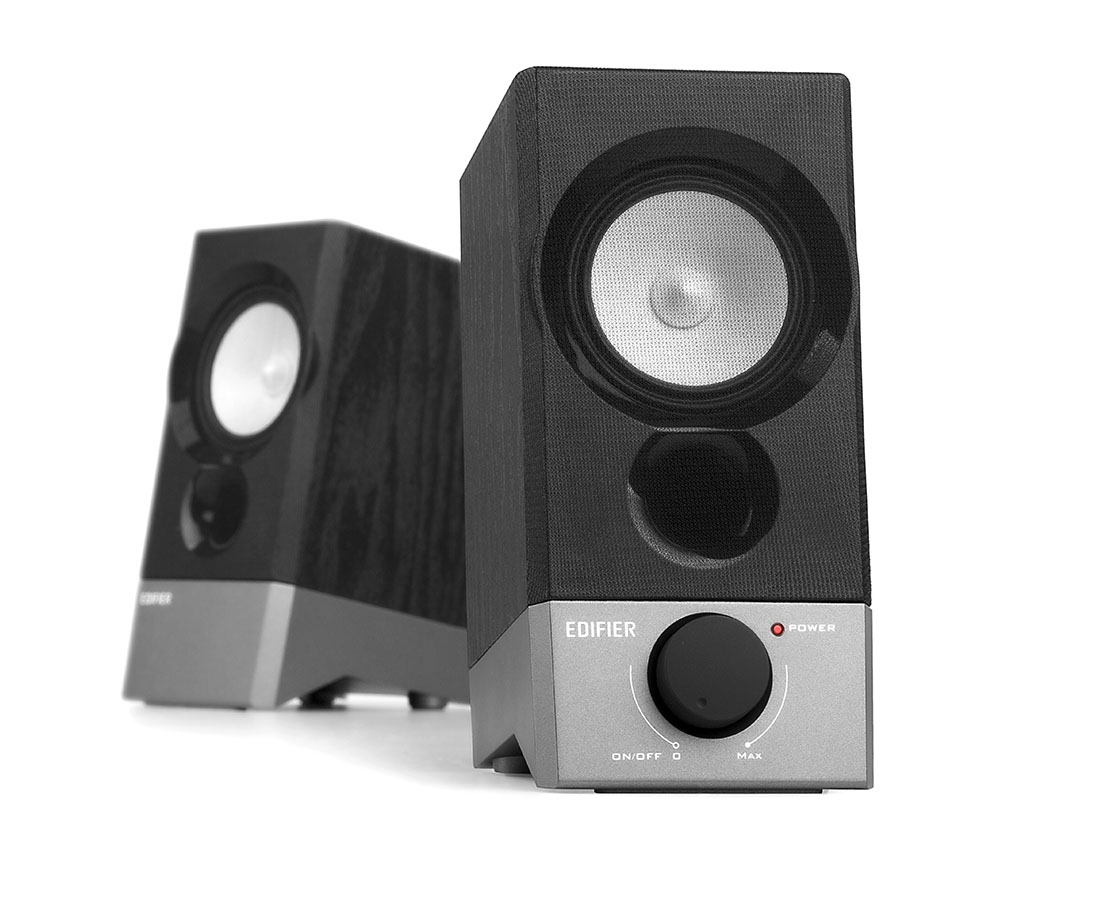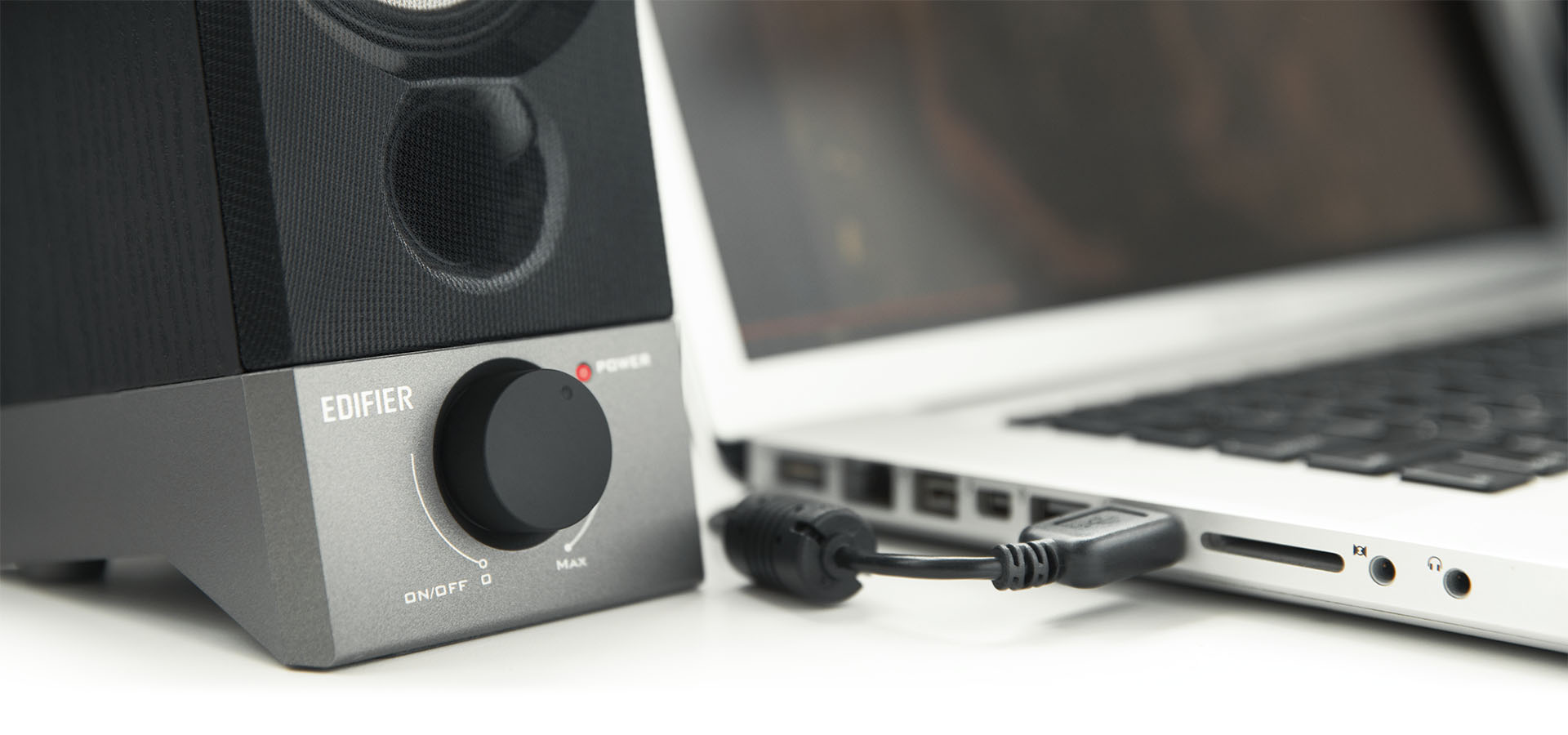 USB connection does it all
Setting up R19U is easy. It can be connected to your laptop or desktop computer with a single USB cable for both power and sound. Fewer cables mean less clutter for your workspace, and it frees up your audio port. Simple setup that takes seconds to assemble allow for high performance with clearer sound. Simplicity meets flawless sound.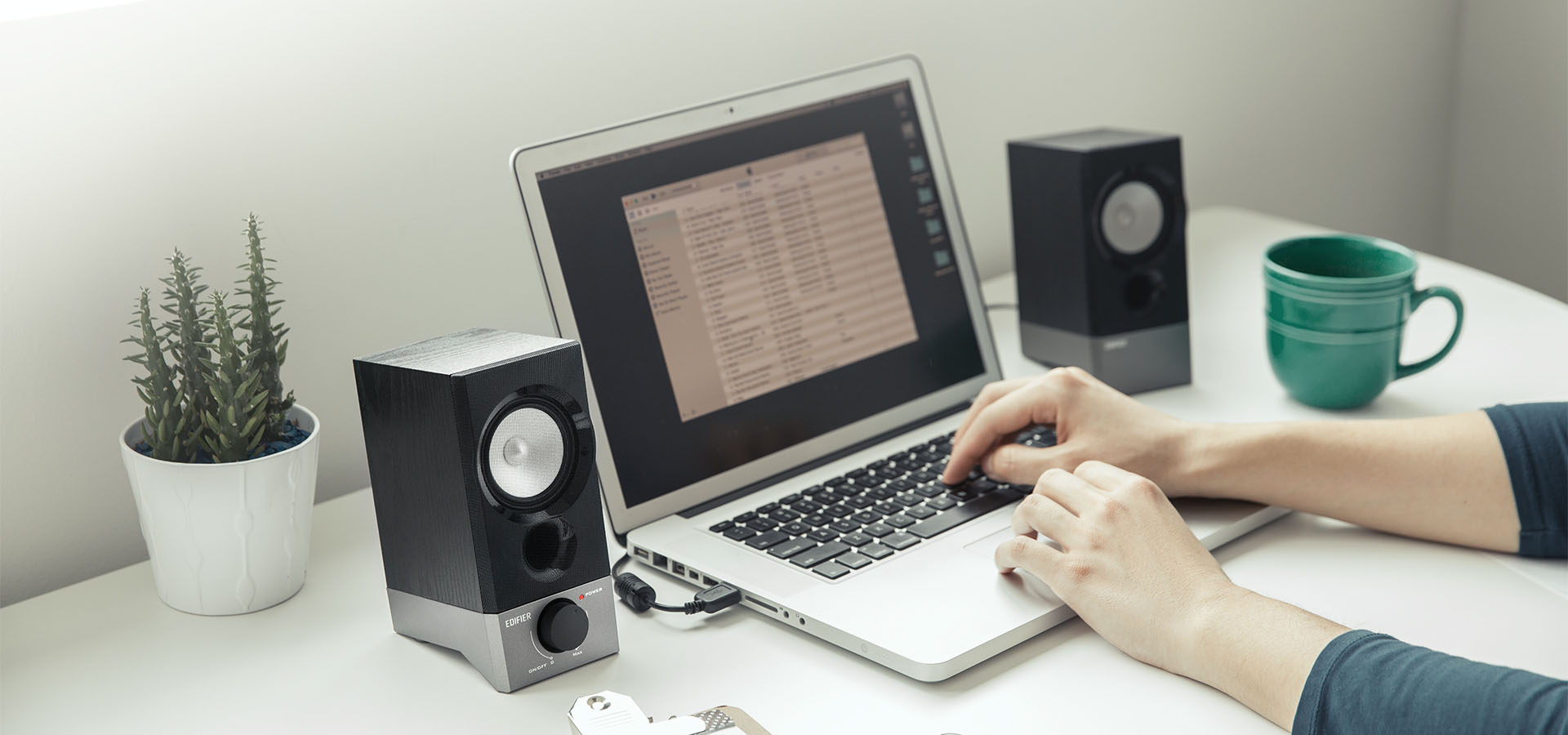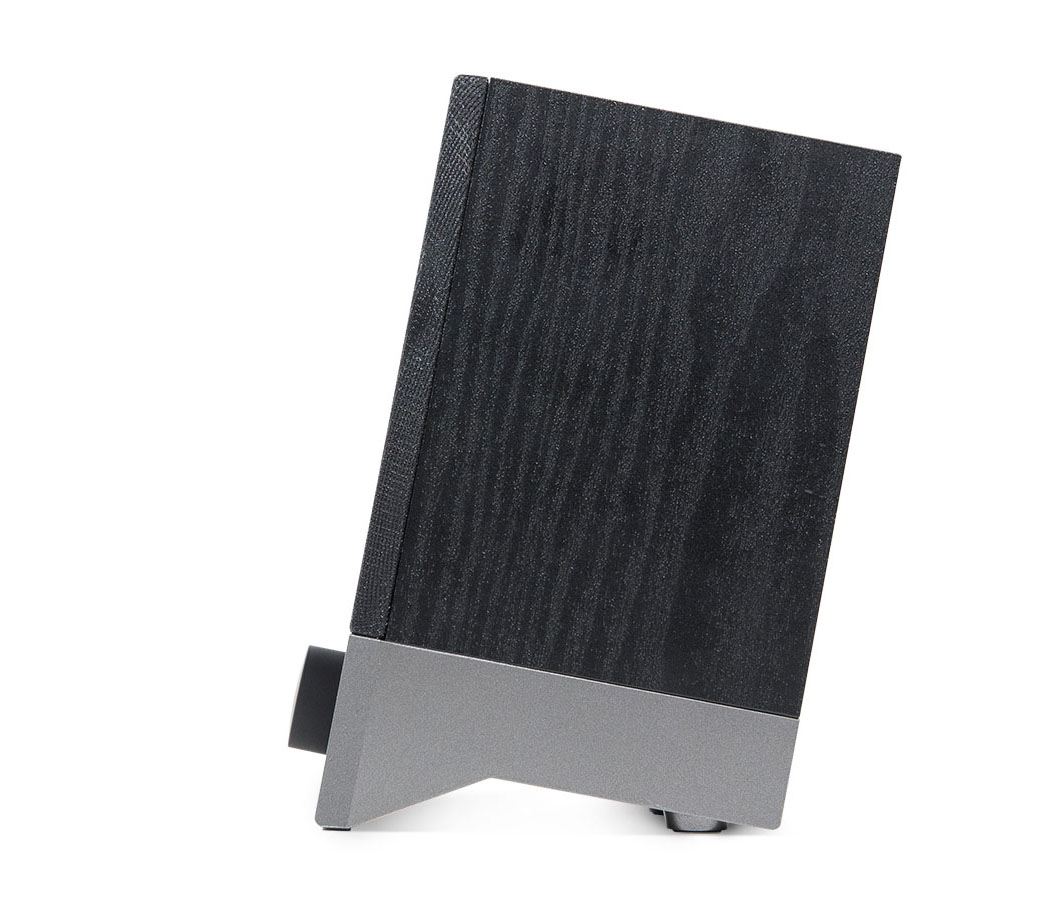 Designed with you in mind
R19U is skillfully designed with a subtle 10° tilt, which not only greatly reduces interference caused by sound reflecting from the desktop, but also projects the sound directly at you. The result is more clear, lifelike sound for your everyday audio needs.
Style meets great sound
R19U 2.0 speaker system is here to transform the bad reputation small multimedia speakers have received. Edifier has created a transformative listening experience for your desktop. Featuring a ported design for louder bass, both speakers are uniquely designed with black wooden closure and elegant grey base — a stylish addition to any desktop layout.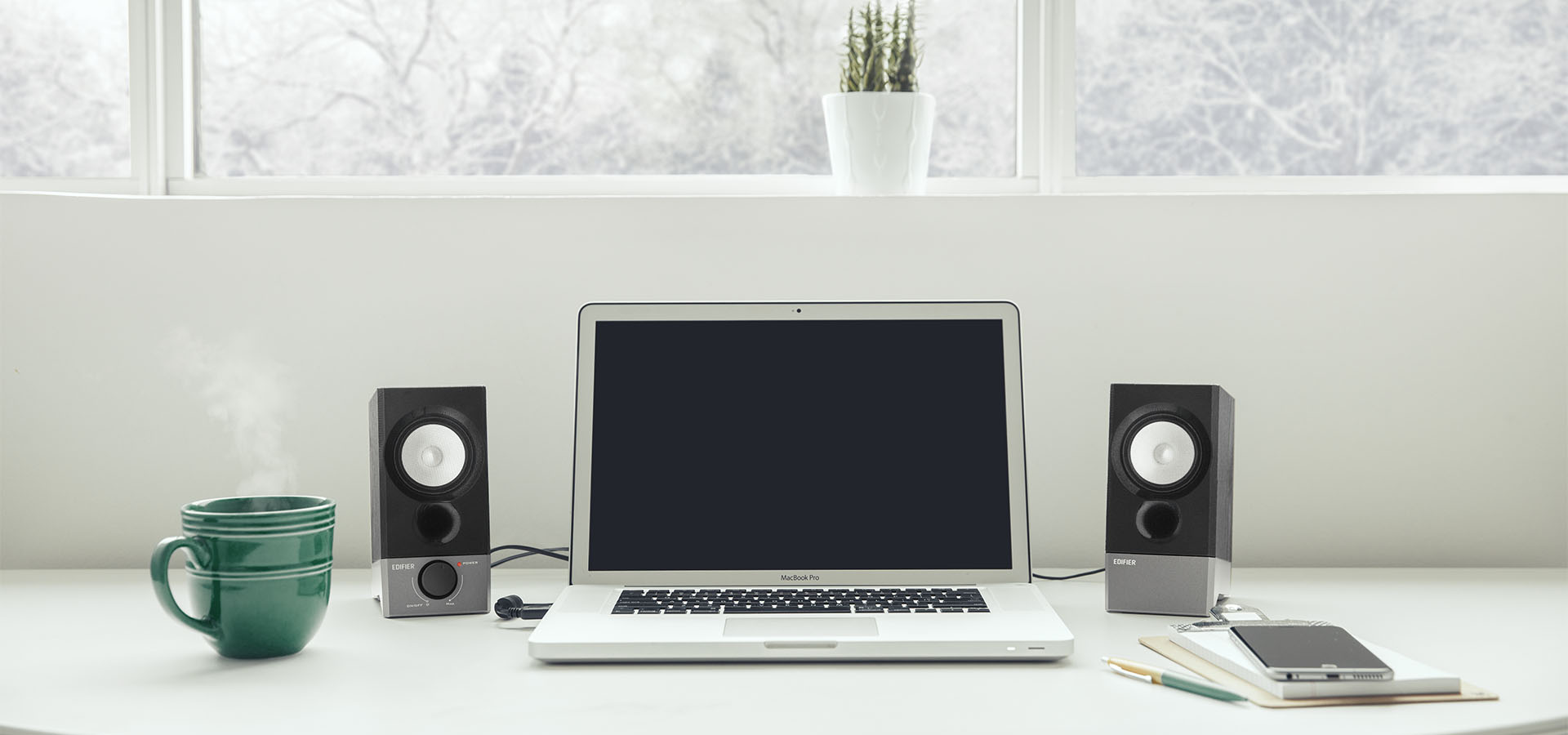 Effortless control
You can effortlessly control R19U with a stylish integrated knob in the front. The large, matte-finish knob deftly controls both volume adjustments and power. Less fuss, more fun.
AUX connection
Not only can you connect a computer to the high-quality speakers, but the complimentary 3.5 mm AUX cable allows versatility in connecting smartphones, tablets, and game systems for a detailed sound performance.
Specifications
INPUT SENSITIVITY
AUX: 500mV ± 50mV | USB: 650mFS ± 50mFS