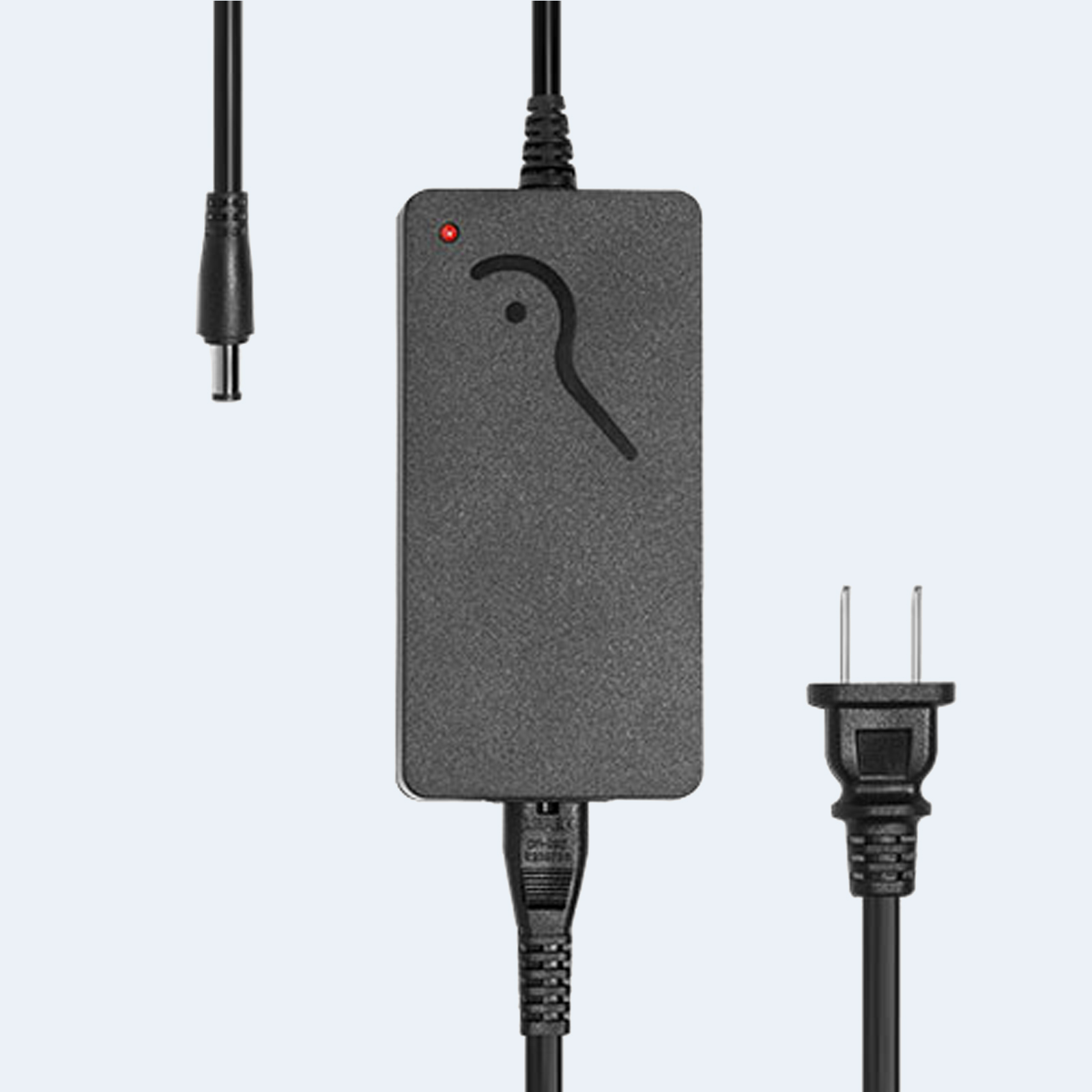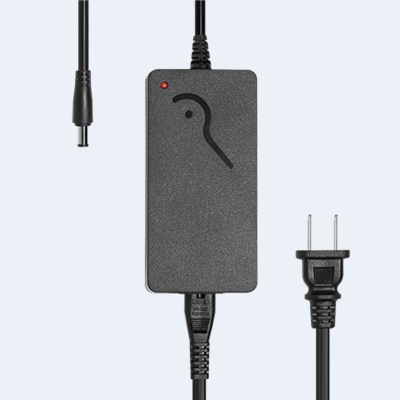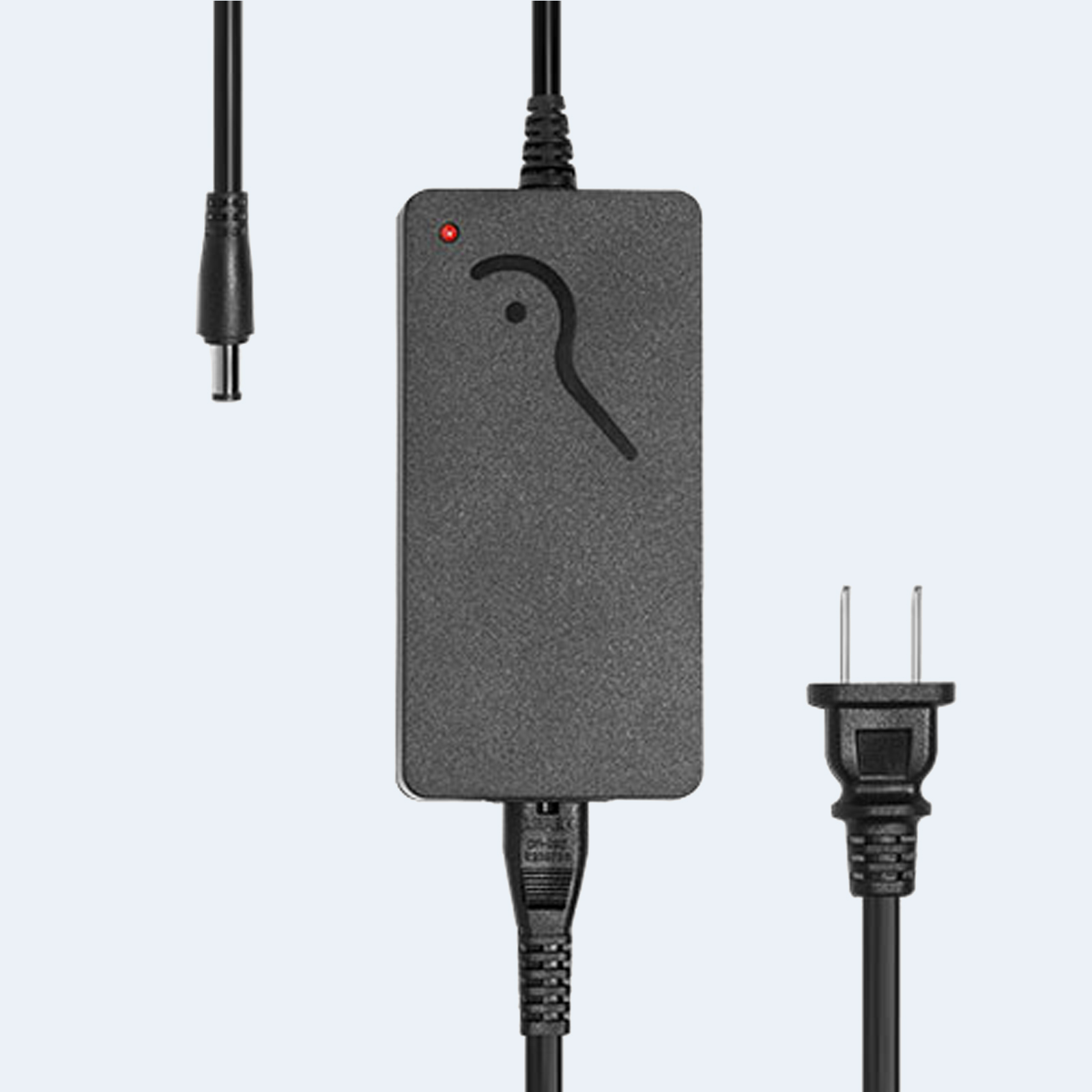 e25/e25HD Luna and e3350 Prisma Bluetooth Power Adapter 18V DC
Power on the Luna and Prisma Bluetooth speakers
Red light power indicator
Supplies power to the Luna line and Prisma Bluetooth
Easy to use
Free Shipping Over $99 Canada-wide
30

Day Return Policy
e25 Luna and e25HD Luna HD Product Details
Power on the party with the e25 Luna Power Adapter and e25 Luna HD Power Adapter.
The Luna has Bluetooth pairing capability with other Bluetooth enabled devices. Connect your smartphone, iPhone, Android or Windows phone, and other Bluetooth connected devices to the Luna to keep the party on the move. Stream your playlist straight from your phone. Also connect through the 3.5mm auxiliary input. The Luna comes with a wireless remote so you can control the volume and power without getting up or reaching awkwardly. The main feature of the e25 Luna is the dual passive bass radiators for an enhanced bass effect for each speaker.
Each satellite speaker comes equipped with a ¾ inch silk-domed tweeter and a 3-inch fully ranged bass driver. They also contain two 3 inch passive bass radiators in the back of the e25 Luna offering the best bass performance from any of the 2.0 speaker system available. Armed with the latest in audio technology the digital signal processing and dynamic range control minimizes audio distortion at maximum volume. Ultimately the Luna produces a pristine and vivid sound at any volume.
The futuristic design of the e25 Luna makes sure that this elevates the look of any room they are in. The side panel touch controls offer simplicity in its design. Simply tap or swipe to adjust the volume, change tracks place the speaker in standby or turn it off.
The difference between the e25 Luna an the e25HD Luna HD is that the HD version comes with an optical input allowing listeners to experience high quality sound in their living rooms or computer rooms.
e3350/e3350BT Prisma Product Details
The e3350bt Prisma Bluetooth offers incredible sound and is built on its award-winning predecessor. The Prisma BT is a step up with the addition of Bluetooth allowing you to connect any Bluetooth enabled device including smartphones and laptops. Stream your music and control the playlist wirelessly from your Bluetooth enabled devices.
Available to multiple different colours, the Prisma Bluetooth brightens up any room you place it in using the colour pallet of white, black, blue, gold, and silver. This 2.1 speaker system has a sleek knob control used for adjusting the volume level of the Prisma Bluetooth. The controller has a three-sided base with a headphone port for private listening, watching and gaming sessions. The controller also has a red halo light that accompanies the halo light on top of the subwoofer giving an extra shine to the beautifully crafted speaker system.
In addition to Bluetooth, the Prisma Bluetooth comes with a 3.5mm auxiliary port that enables a connection to multiple different audio sources. You can plug this 2.1 speaker system into your laptop, computer, MP3 player, smartphone or any other device that comes with an audio output.