Edifier R1280DB Bookshelf Speakers
The Edifier R1280DB is an excellent choice for those seeking versatile bookshelf speakers that deliver exceptional audio performance. With built-in Bluetooth connectivity, you can easily connect your devices wirelessly and stream your favourite patriotic playlists effortlessly. These speakers feature a 4-inch woofer and a calibrated bass reflex port, producing rich, detailed sound with enhanced bass. The classic wooden finish adds a touch of elegance to your party setup, making the R1280DB an ideal choice for both indoor and outdoor gatherings.
Edifier S2000MKIII Bookshelf Speakers
For a more premium and powerful audio experience, the Edifier S2000MKIII is a top-notch option. These bookshelf speakers feature a planar diaphragm tweeter and a 5.5-inch aluminum diaphragm woofer, resulting in exceptional clarity and depth. With Bluetooth 5.0 aptX connectivity, you can enjoy high-quality wireless streaming from your devices. The S2000MKIII also offers various connection options, including optical, coaxial, and line-in inputs, ensuring compatibility with multiple audio sources. Its sleek design, solid build quality, and impressive sound reproduction make it a fantastic addition to your Fourth of July party setup.
If you're looking for a budget-friendly option without compromising on sound quality, the Edifier R1700BT is an outstanding choice. These compact speakers feature a 4-inch bass driver and a Φ19mm silk dome tweeter, delivering clear highs and satisfying lows. With Bluetooth connectivity, you can easily connect your smartphone or tablet and play your favourite Independence Day playlists. The R1700BT also comes with a convenient remote control, allowing you to adjust the volume, switch inputs, and control playback from a distance. These speakers offer a compelling audio experience while being wallet-friendly.
The Edifier R1850DB combines style, functionality, and powerful sound in one sleek package. With its 4-inch bass drivers and Φ19mm silk dome tweeters, these speakers deliver an immersive listening experience with balanced audio reproduction. The R1850DB features Bluetooth connectivity, allowing seamless wireless streaming, and also provides various input options, including optical, coaxial, and line-in inputs, catering to different audio sources. Its wooden enclosure enhances sound quality and adds a touch of sophistication to your party ambience. Additionally, you can conveniently switch between inputs using the included remote control.
Edifier S350DB Bookshelf Speaker and Subwoofer Set
For those looking to bring the bass to their Fourth of July party, the Edifier S350DB speaker and subwoofer set is the ultimate choice. This powerful system includes bookshelf speakers, providing crisp and detailed audio. The accompanying 8-inch subwoofer adds depth and punch to your music, making it perfect for outdoor gatherings or large indoor spaces. With Bluetooth connectivity, optical and coaxial inputs, and wireless remote control, the S350DB offers convenience and versatility while delivering an impressive sound.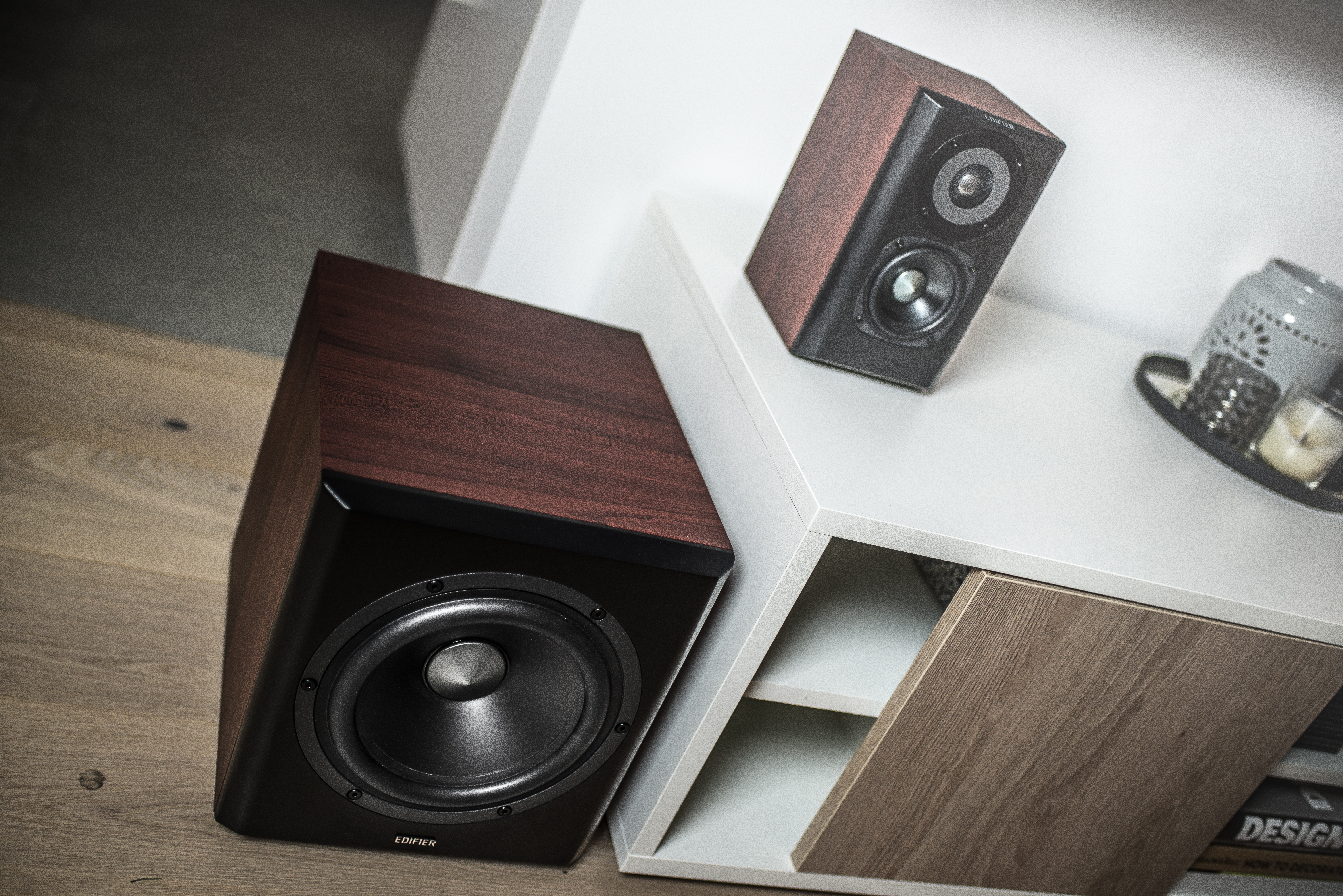 Conclusion
With the right speakers, your Fourth of July party can reach new heights in terms of audio excellence. Edifier speakers provide a range of options to suit different budgets and preferences, ensuring a memorable celebration. Whether you choose the versatile R1280DB, the premium S2000MKIII, the budget-friendly R1700BT, the stylish R1850DB, or the powerful S350DB, you can expect exceptional sound quality and a fantastic party atmosphere. So, crank up the volume, enjoy your favourite patriotic tunes, and celebrate Independence Day in style with these remarkable Edifier speakers.