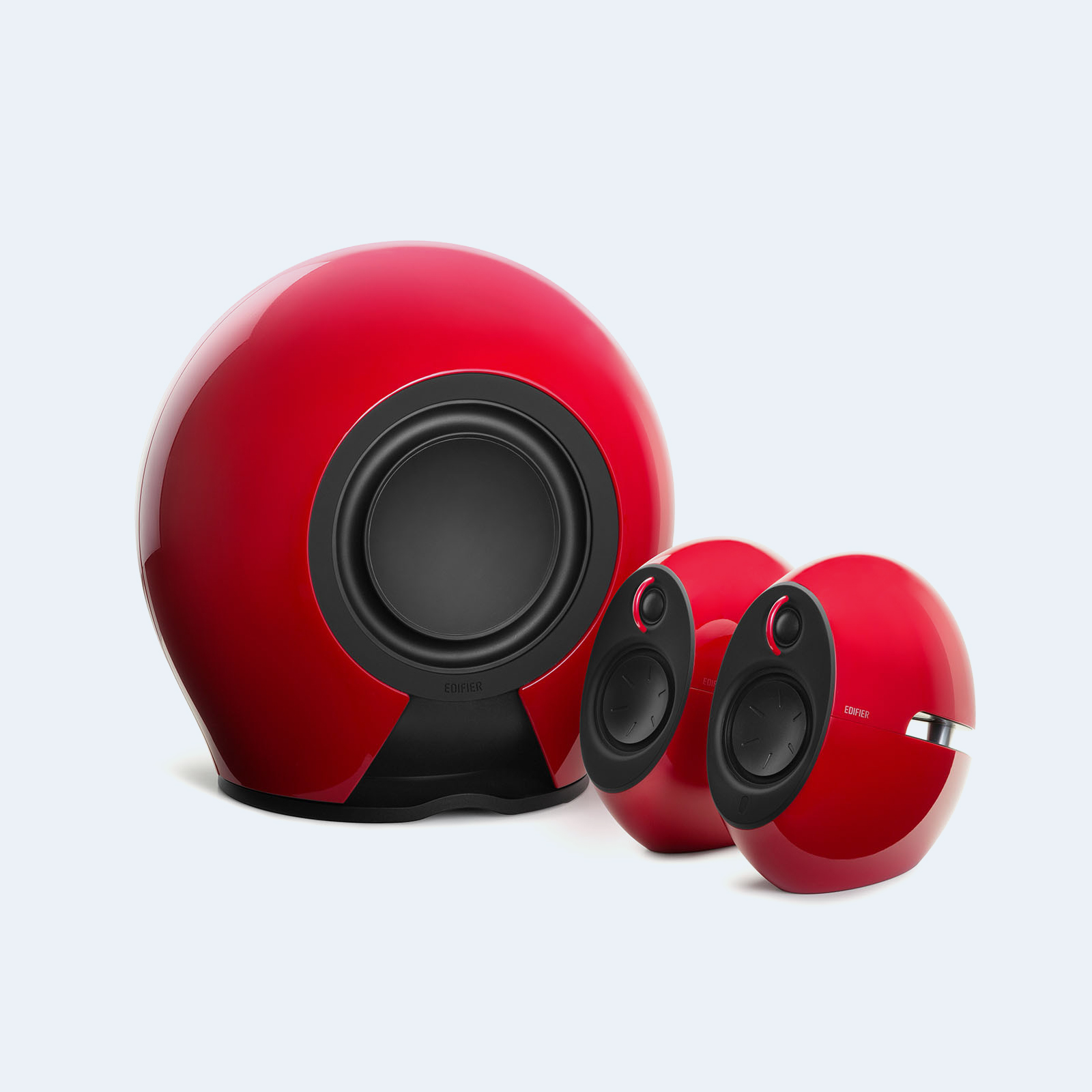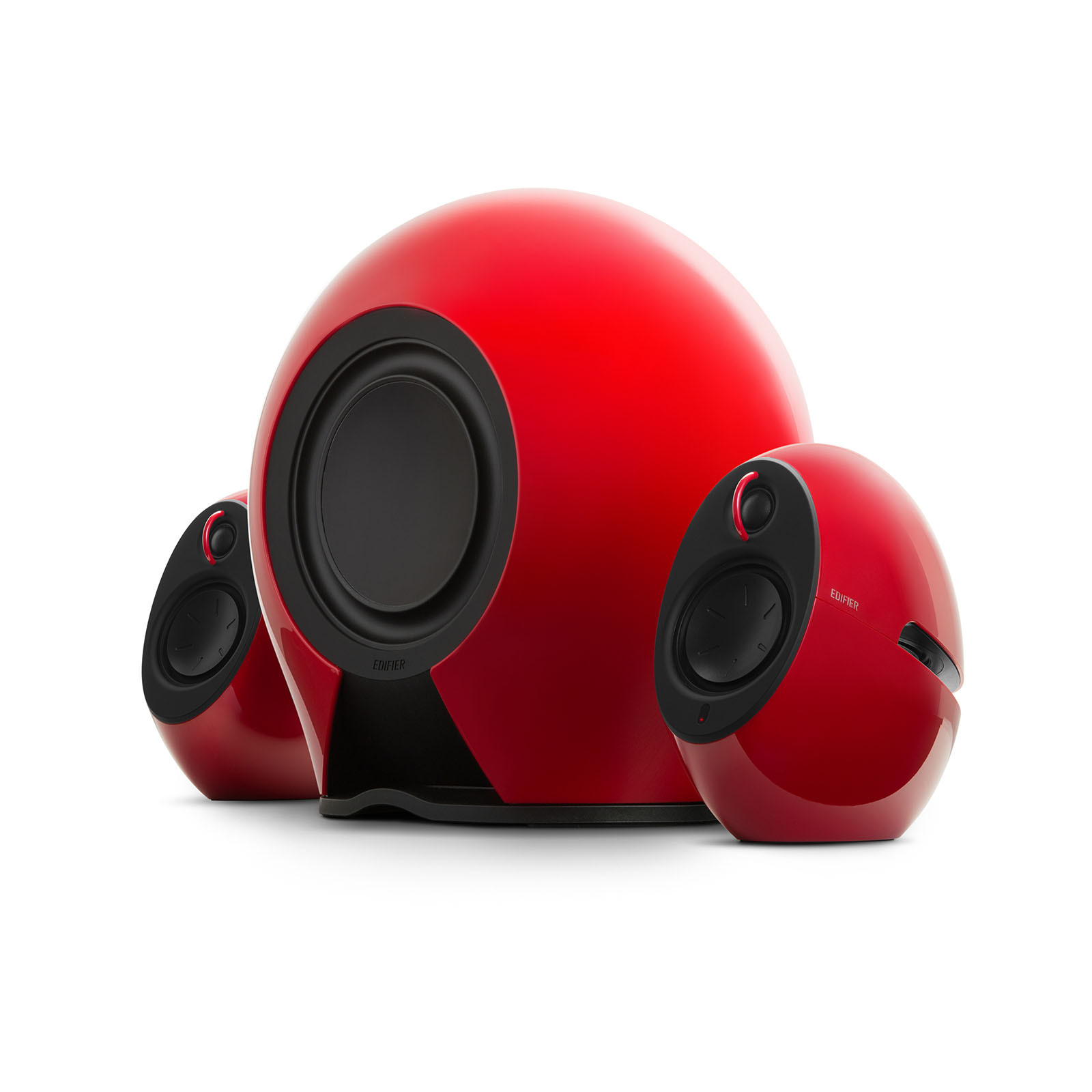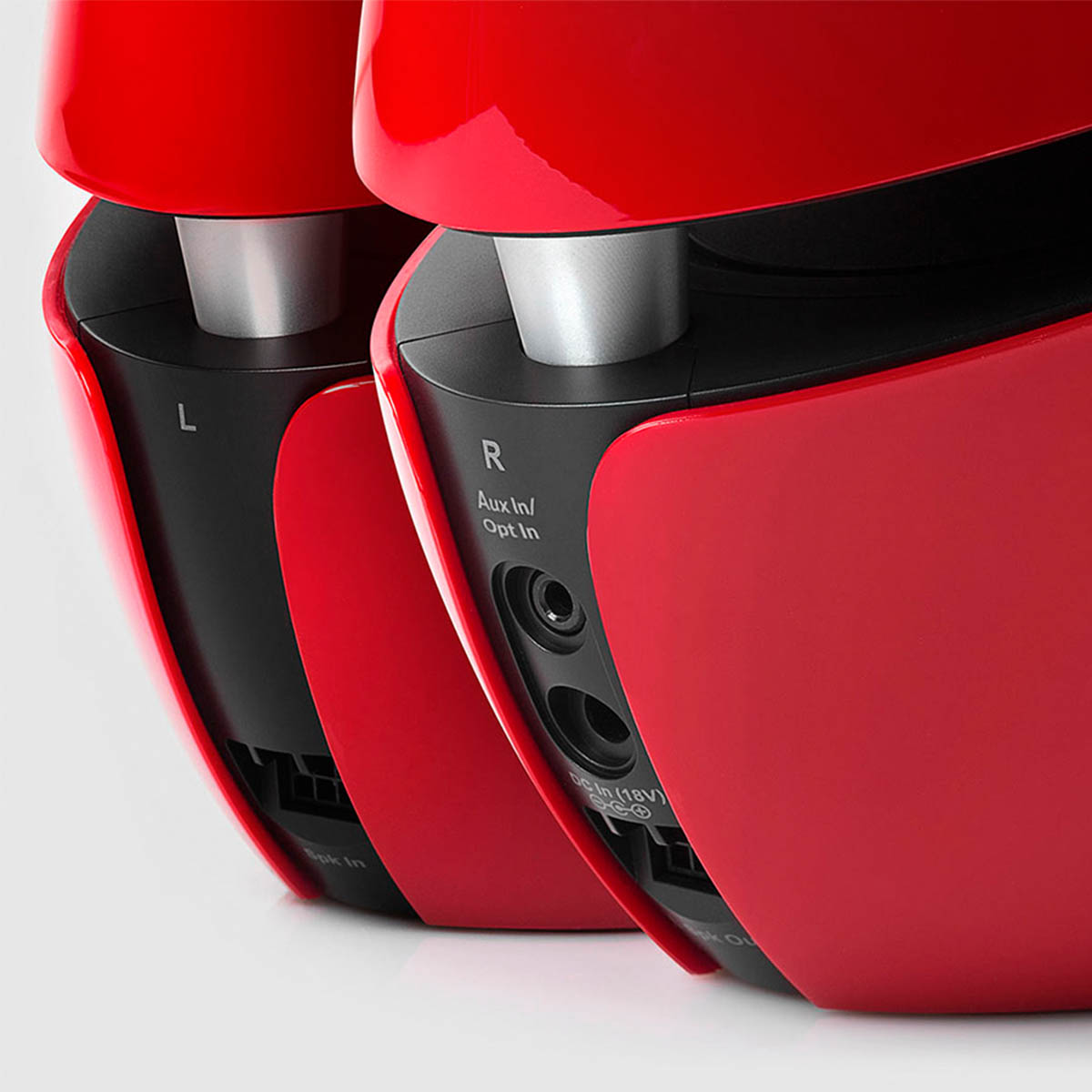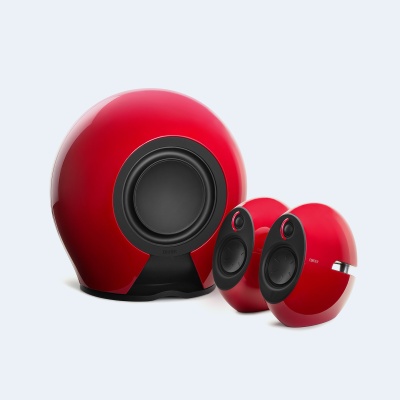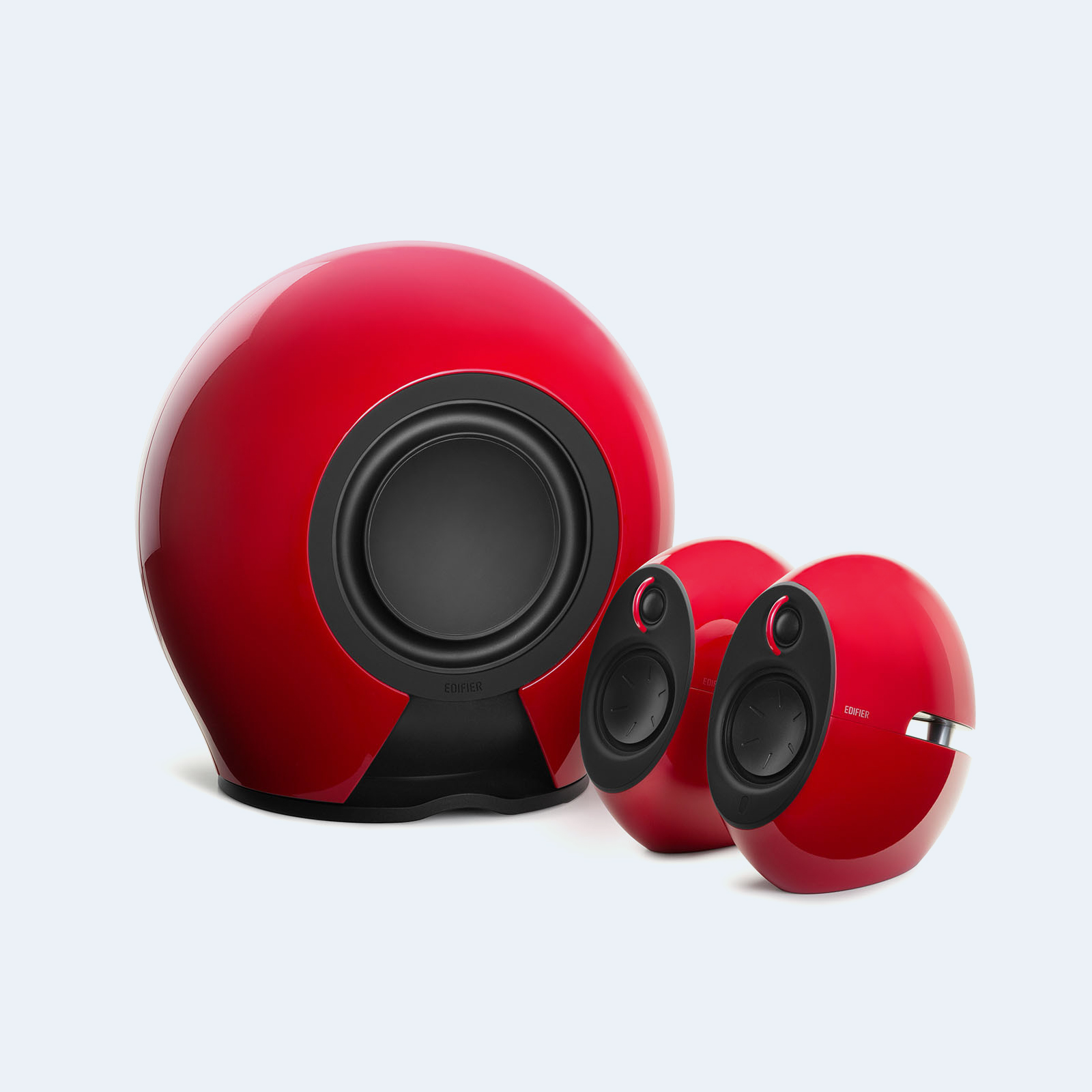 e235
Award-winning sound quality.
Award-winning 2.1 sound system
5.8G Wireless Subwoofer
Bluetooth 4.0 pairing
2

Year Warranty
Free Shipping Over $99 Canada-wide
30

Day Return Policy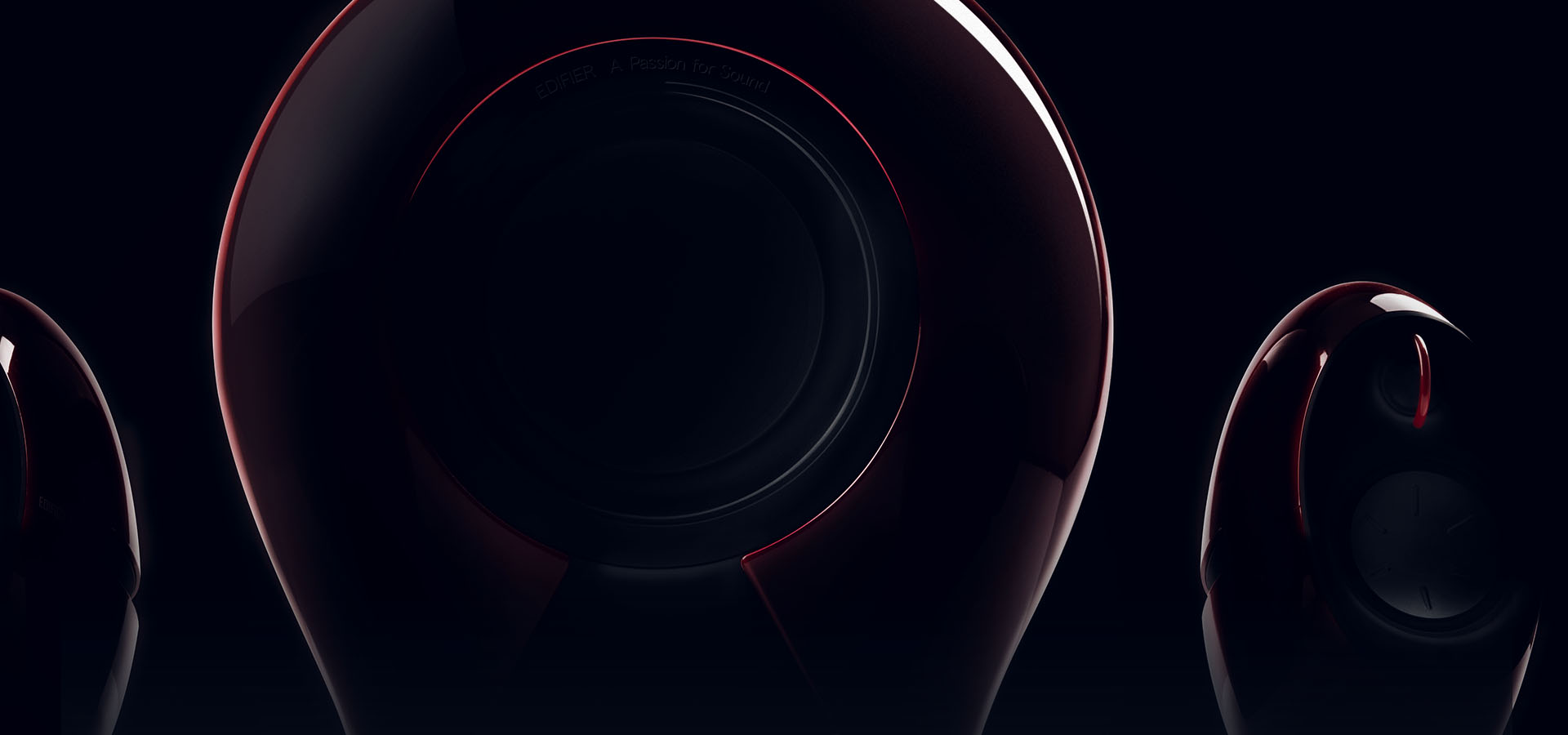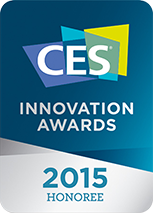 AWARD-WINNING SOUND SYSTEM
Independent industrial designers, engineers and members of the trade media have given the e235 Luna E 2.1 Edifier speaker system the 2015 CES Innovation Awards Honouree. Its outstanding design and engineering have set it apart from competitors.

THE POWER OF BLUETOOTH 4.0
With a signal reception range of up to 30 feet and the use of Bluetooth 4.0 aptX this audio system achieves high-quality sound no matter where you place it. Best of all, it can be controlled from virtually anywhere in your house through your paired device.
This powerful 2.1 speaker system is THX certified with built-in Digital Signal Processing, Dynamic Range Control and 3D Sound Processing. This model also features connectivity via optical or auxiliary input port. Ideal for your Nintendo, Playstation, or Xbox console.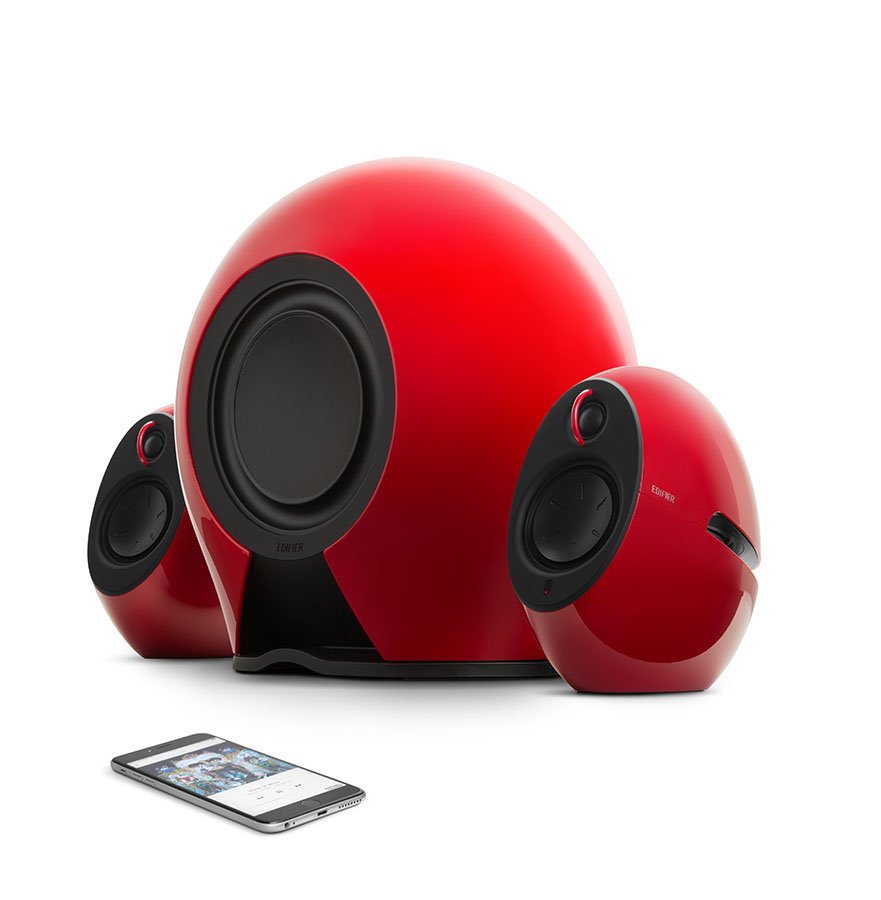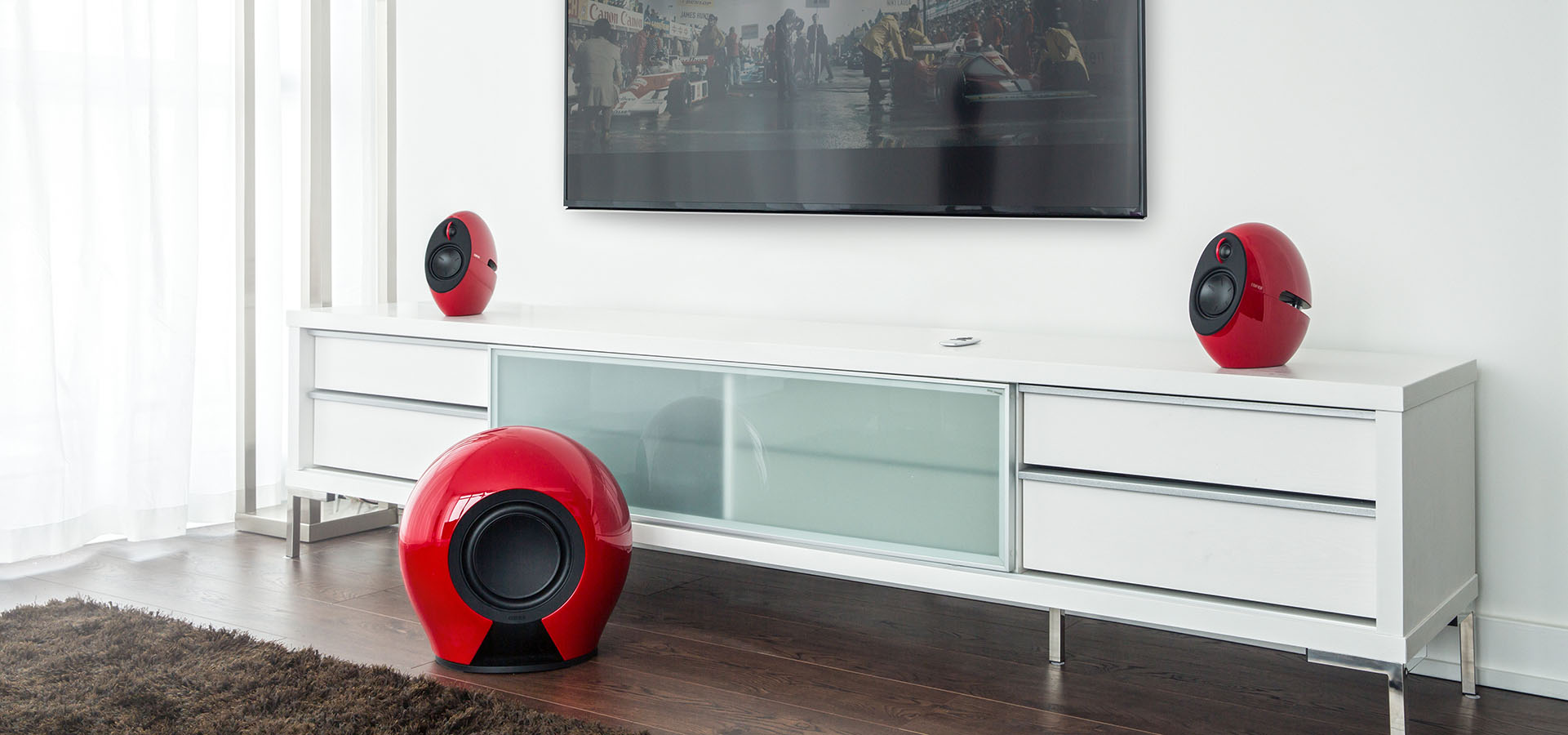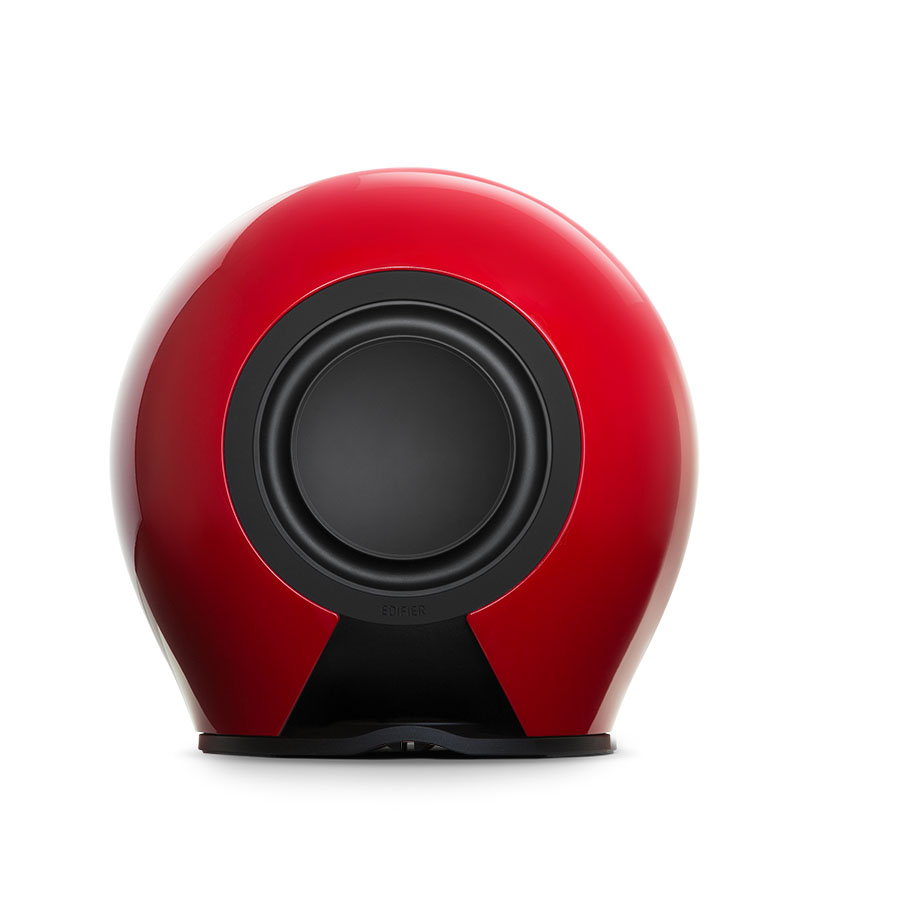 WIRELESS SUBWOOFER
The subwoofer is wirelessly connected at a 5.8GHz radio frequency to its satellite companions. Built with two 8-inch drivers to provide clear, crisp sound. With its 100-watt built-in amplifier, the subwoofer takes your music to the next level, leaving the wires behind.
It's a match made in heaven when combining the subwoofer and the 2-way satellite speakers. Designed with dual layer housing to provide outstanding sound dampening, this team provides professional sound tuning. Both satellites are equipped with a ¾" tweeter and a 3-inch driver producing 38w.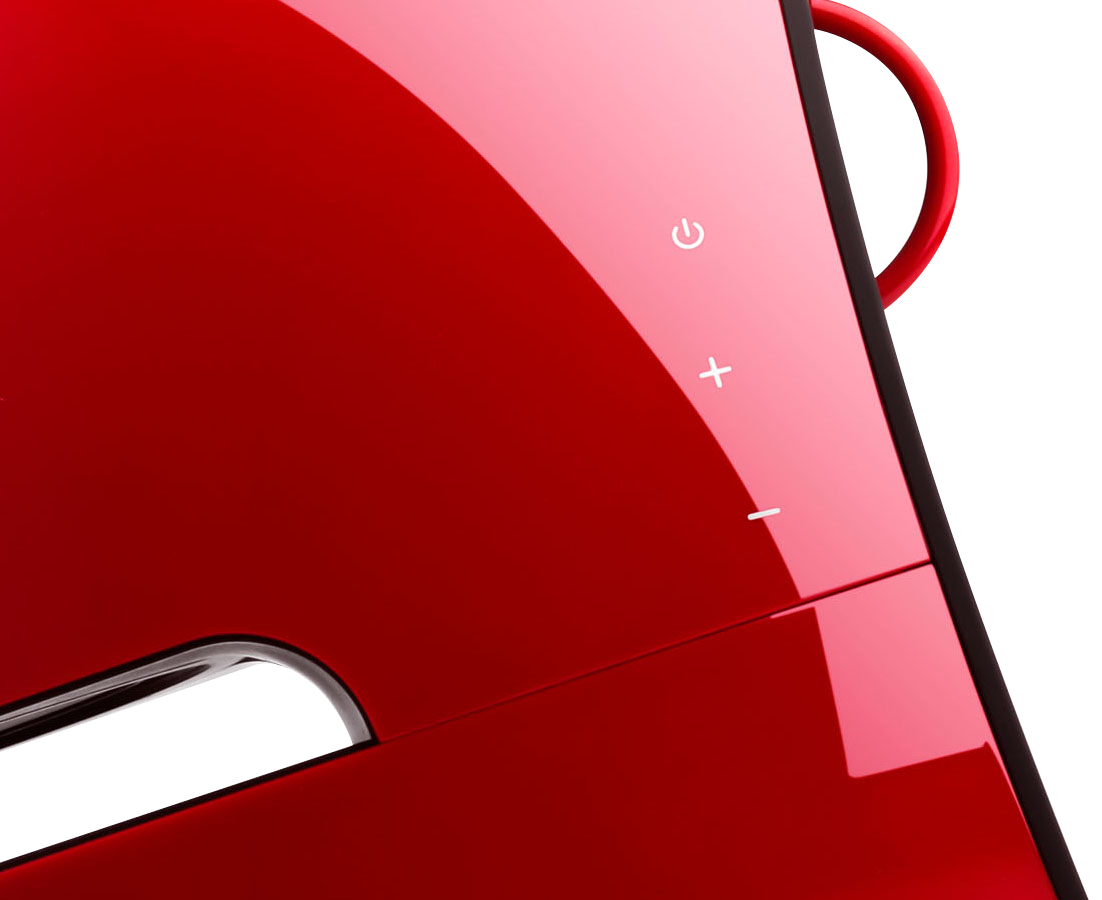 SLEEK REMOTE AND SIMPLE TOUCH CONTROLS
Edifier's e235 2.1 speaker system is controlled easily with the slick remote that accompanies the system. The small and thin remote fits right in your pocket for simple volume control.
Closer to the speaker than the remote? Thanks to the touch sensitive controls on the e235 Edifier system, the remote is not always necessary. The touch sensitive controls on the speaker allow you to turn the system on and off, and adjust the volume without using the remote. It also features a swipe motion track navigation to easily change songs.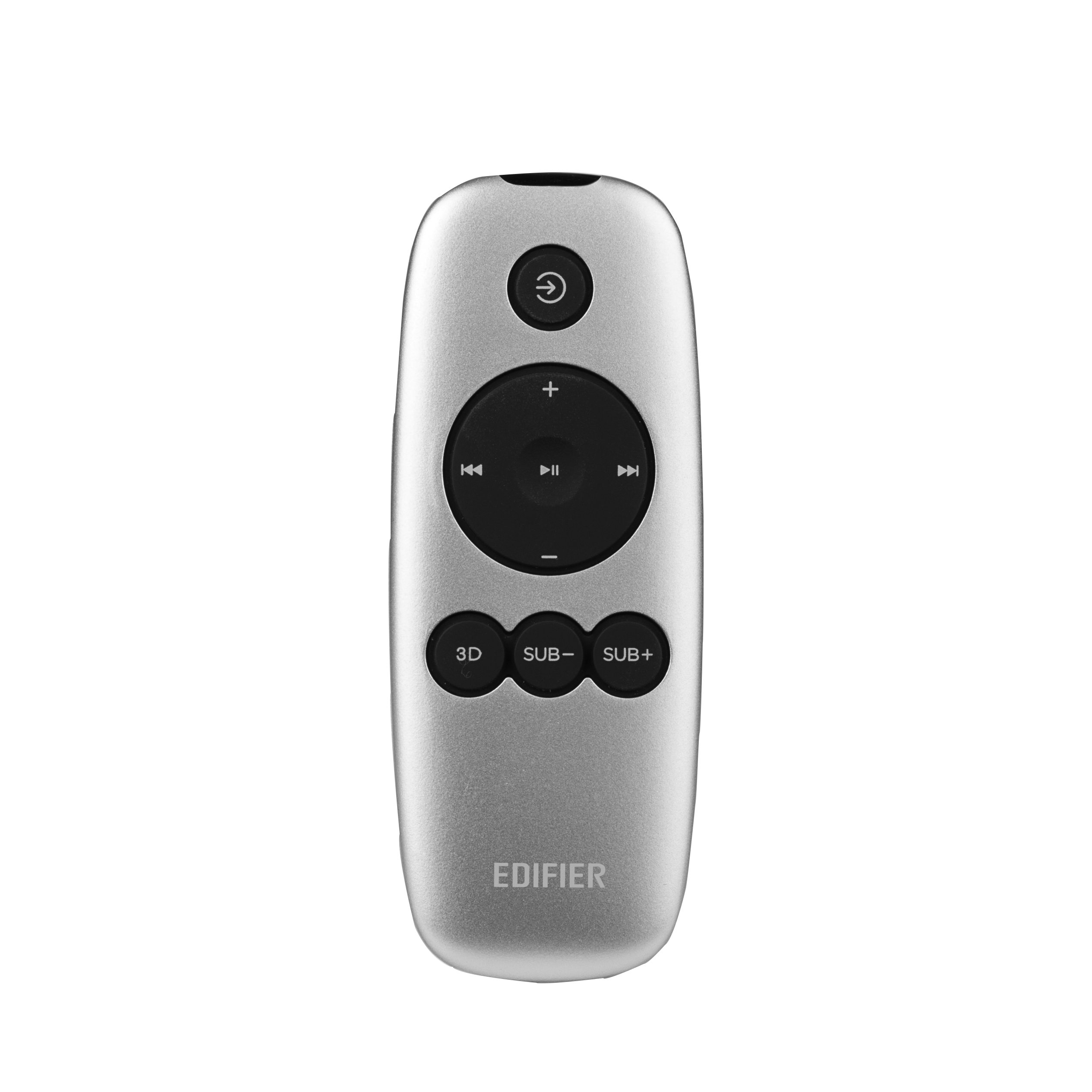 COLOUR
If red is too flashy, the award-winning sound system also comes in black, white, blue and orange to better match your home's interior design.
*Colours may vary by region.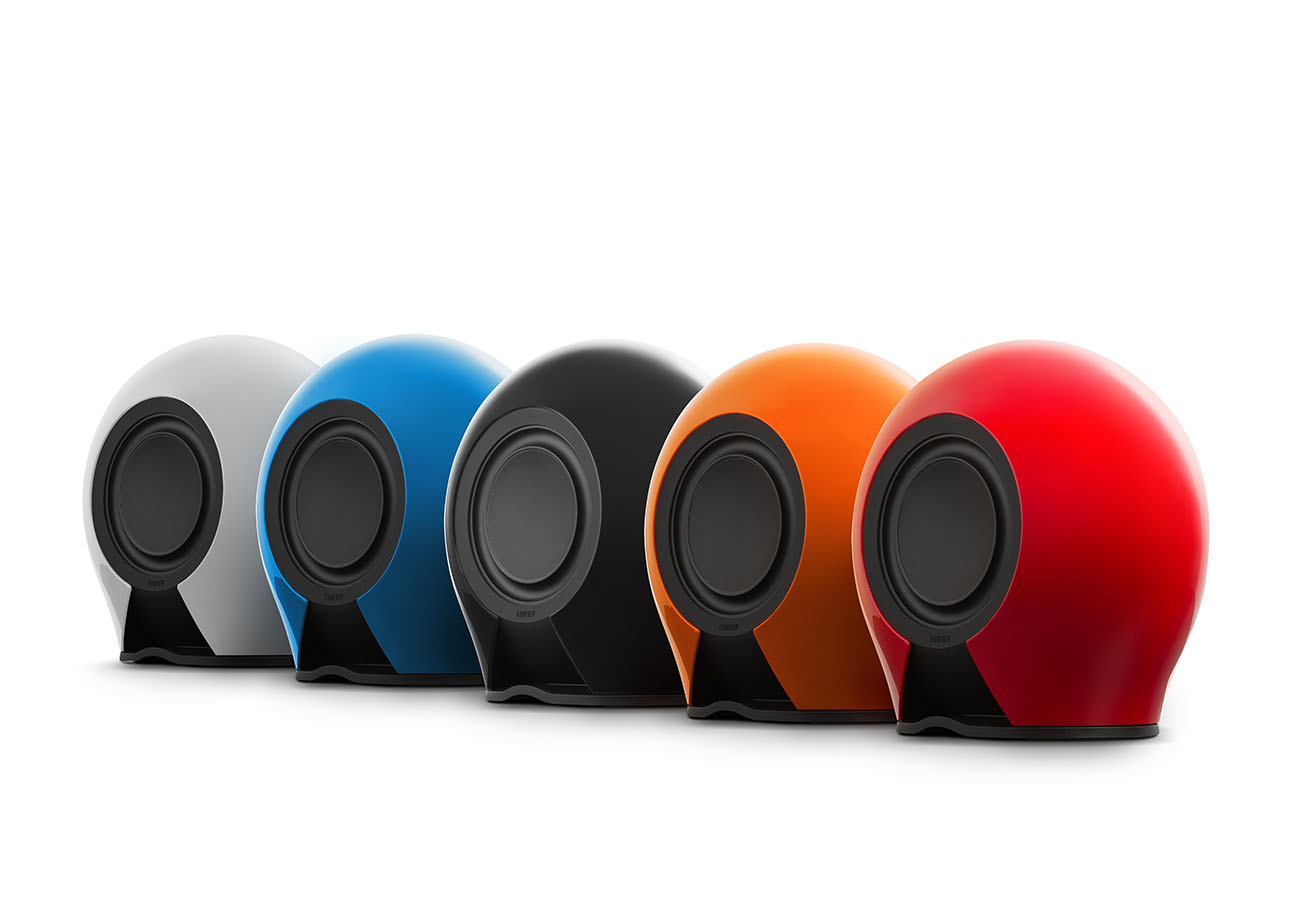 Specifications
TREBLE UNIT
3/4 inch (19mm) silk dome
TOTAL POWER OUTPUT
RMS R/L: ≥ 16W X 2(treble), 22W X 2(mid-range) | SW: ≥ 100W
FREQUENCY RESPONSE
SW: 32Hz-115Hz | R/L: 210Hz-20KHz
INPUT SENSITIVITY
AUX: R/L: 550±50mV SW: 800±50mV | Optical: R/L: 300±50mFFS SW: 250±50mFFS | Bluetooth: R/L: 300±50mFFS SW: 250±50mFFS