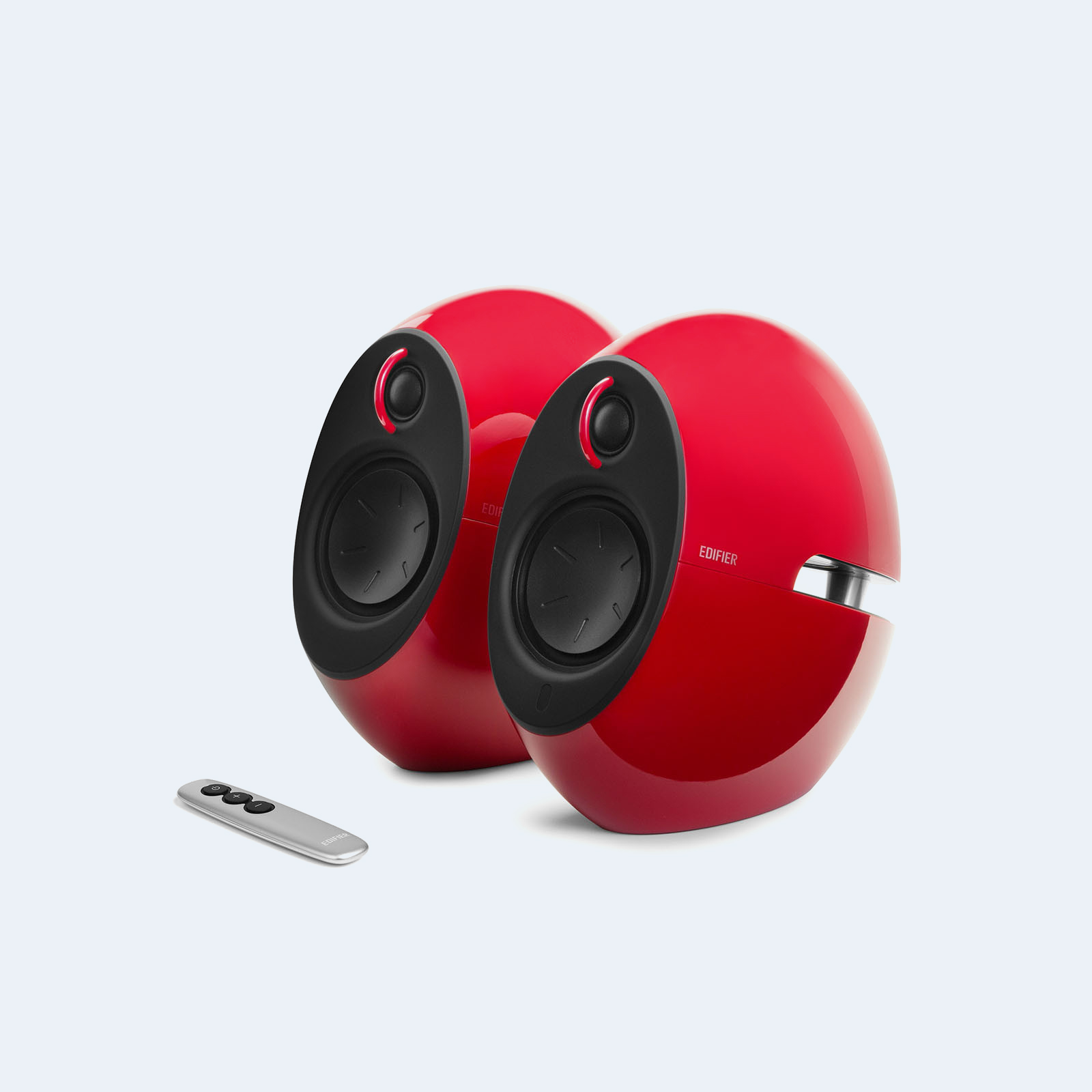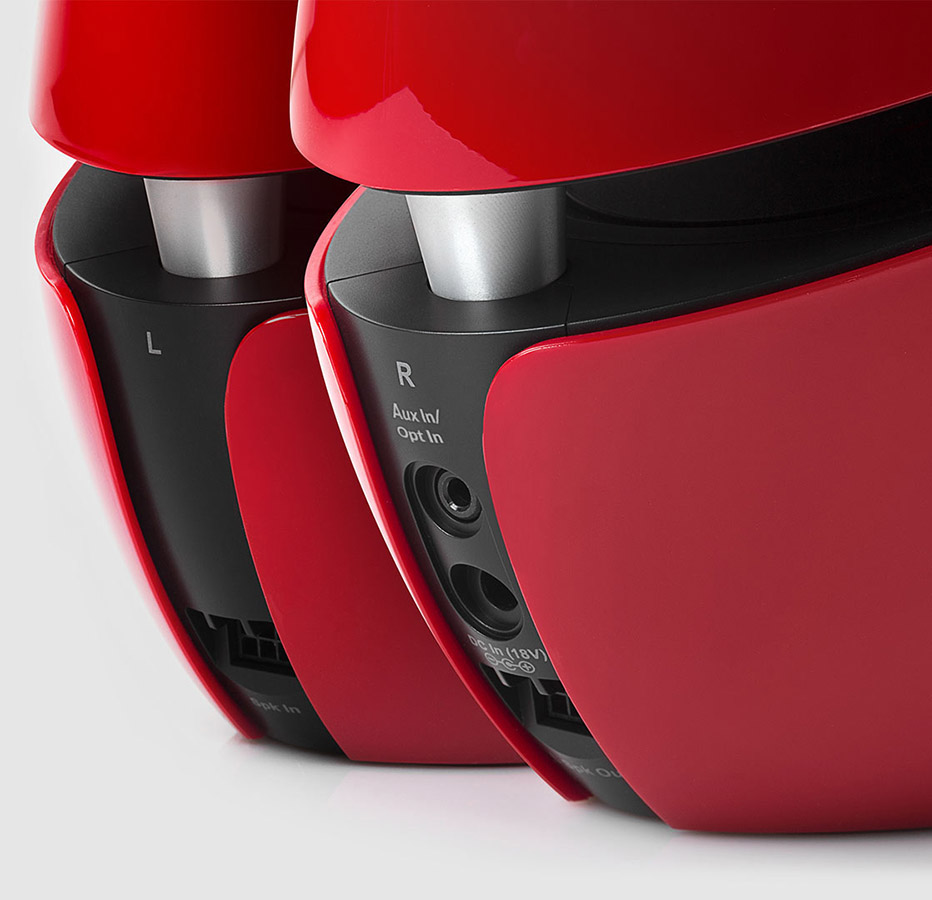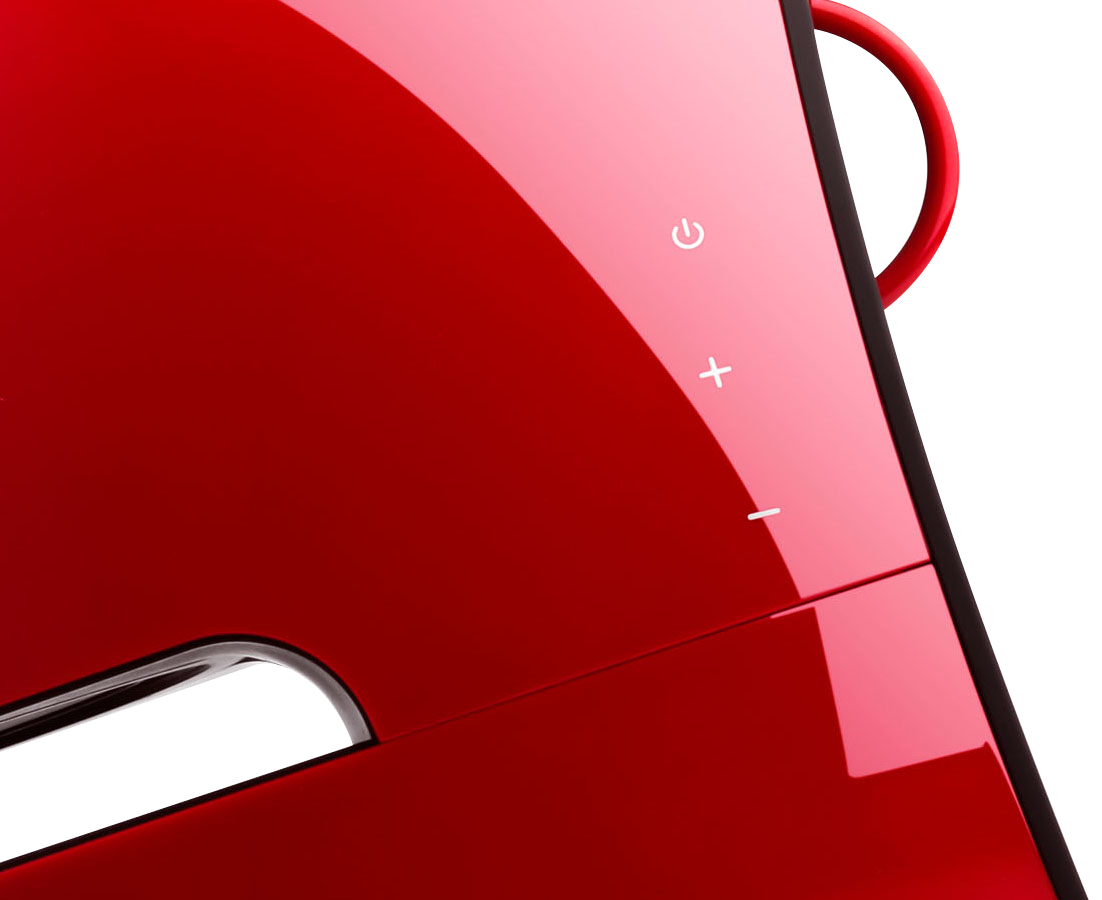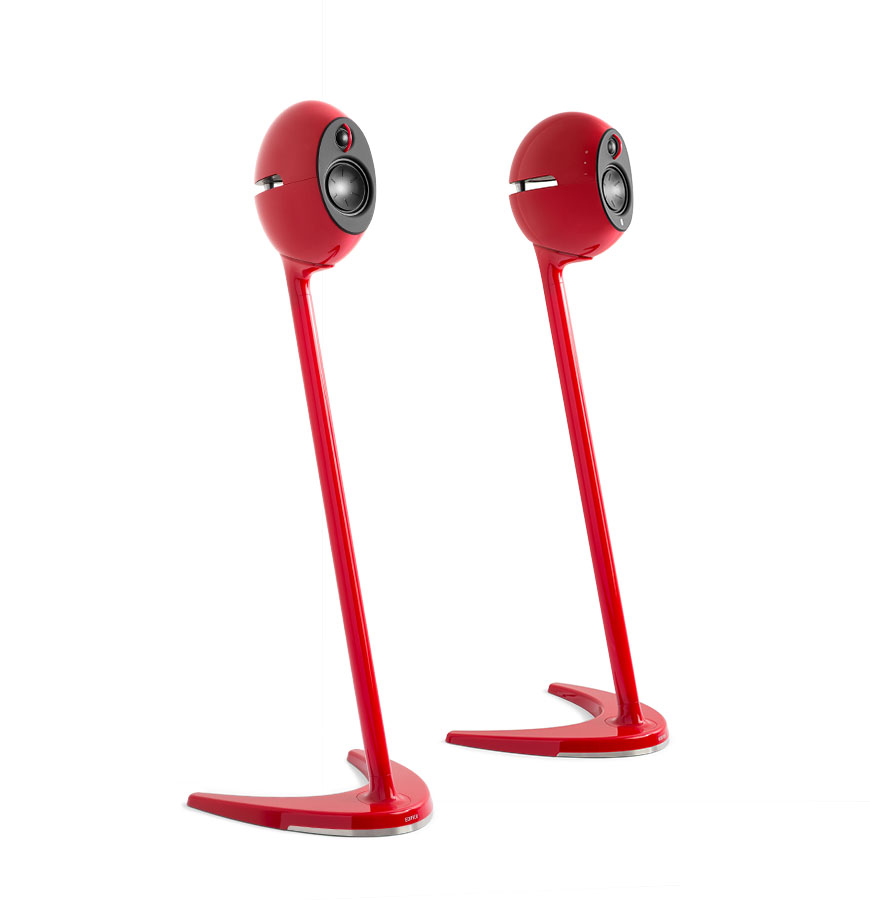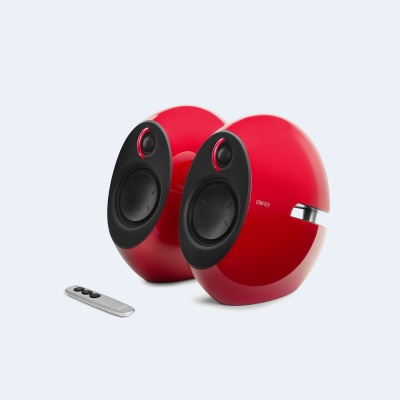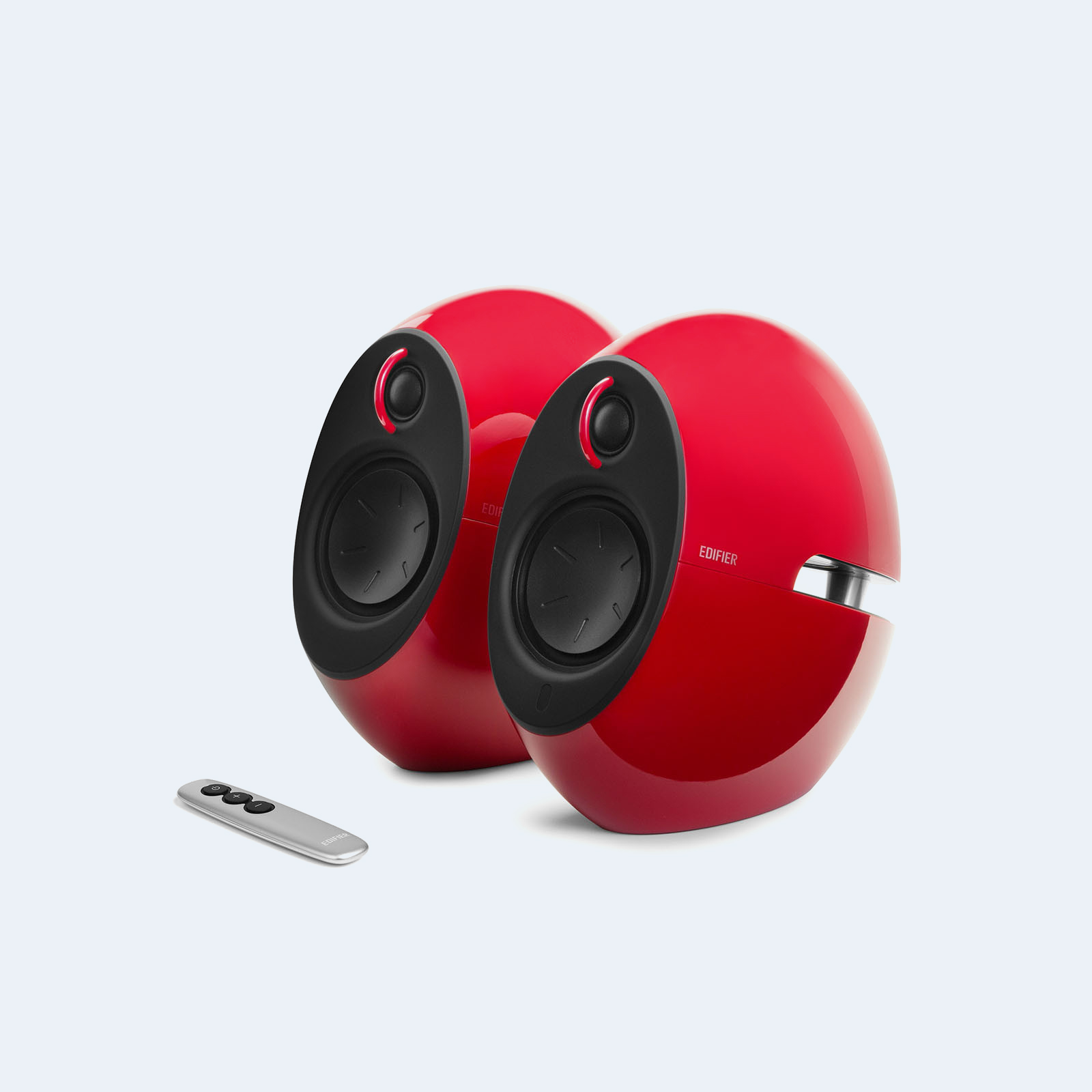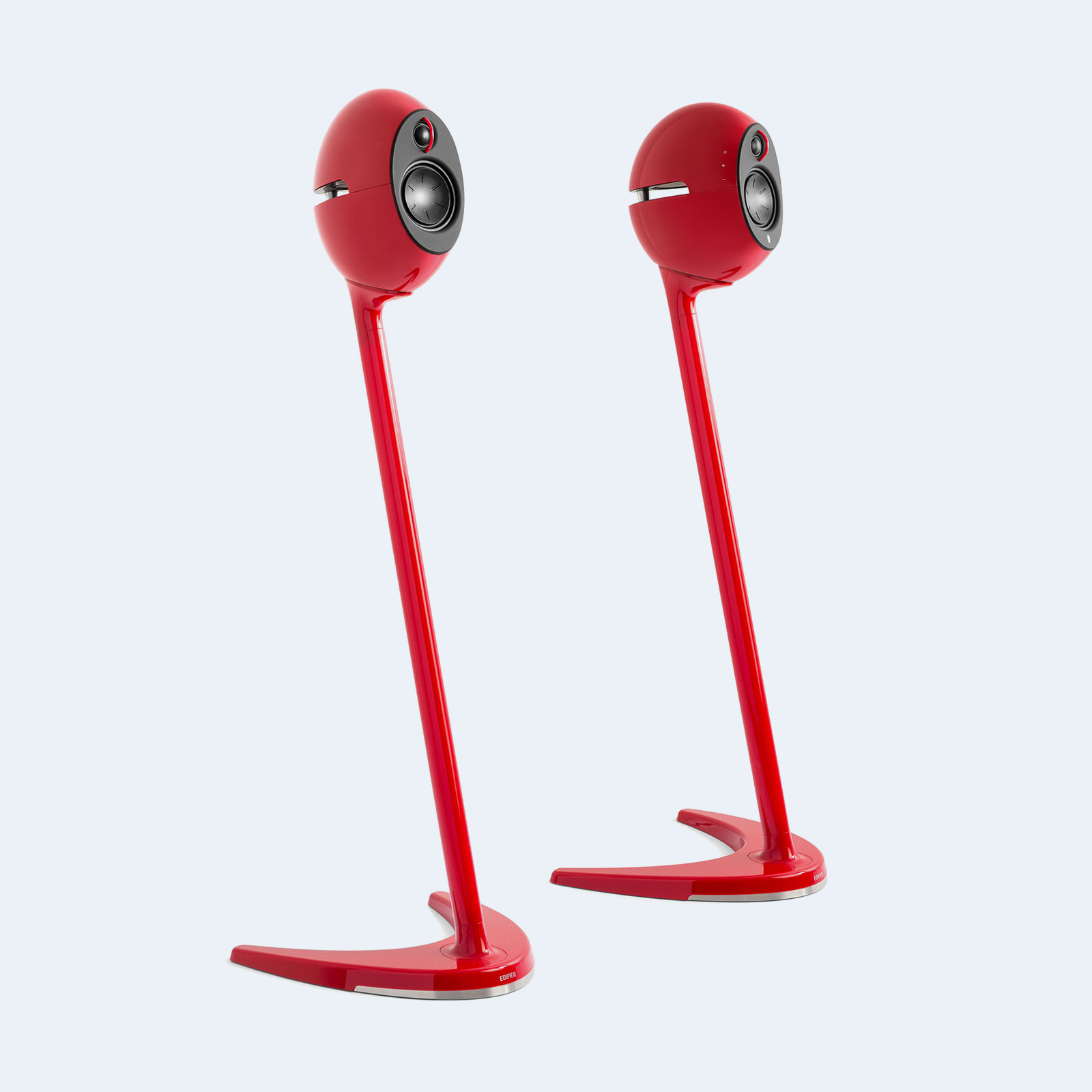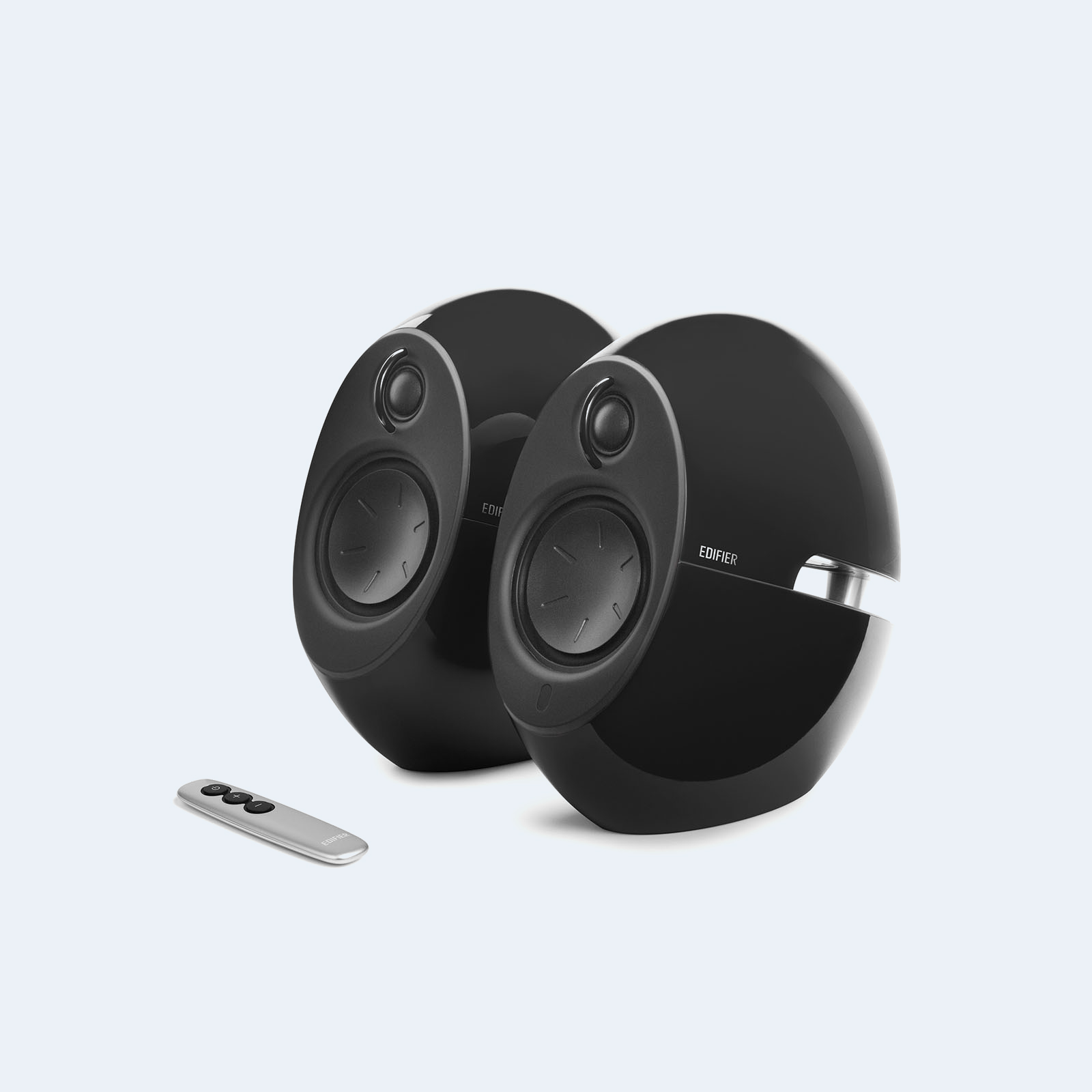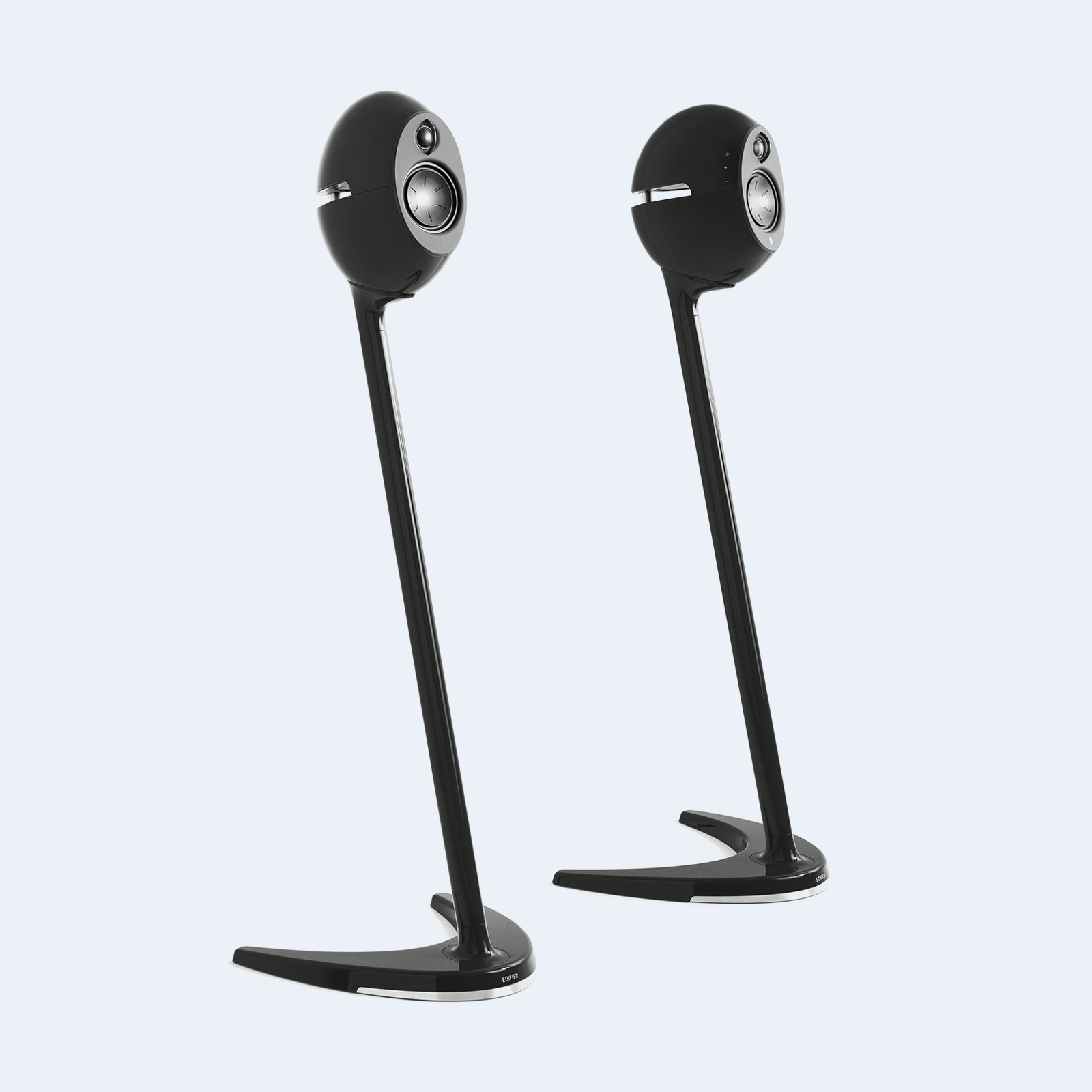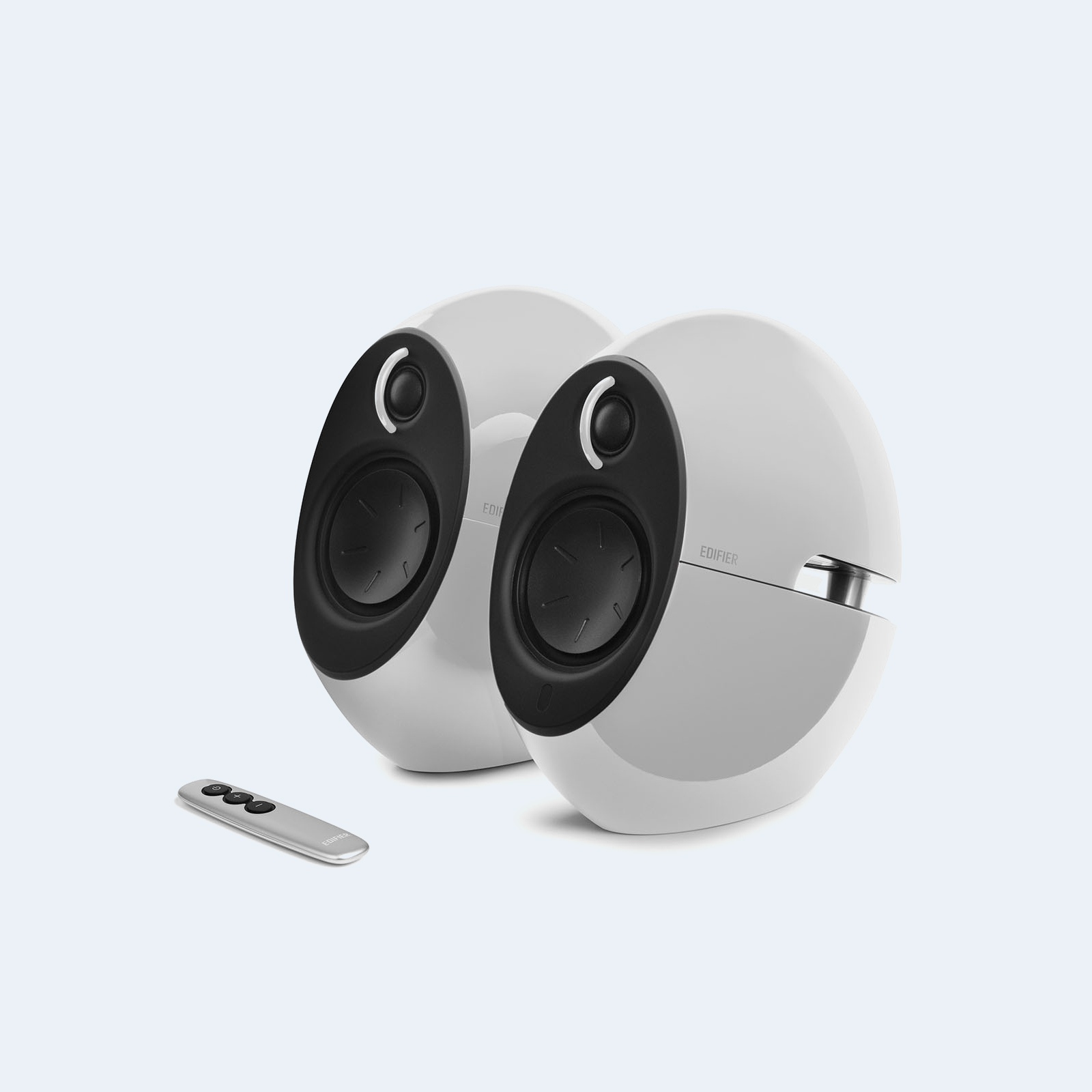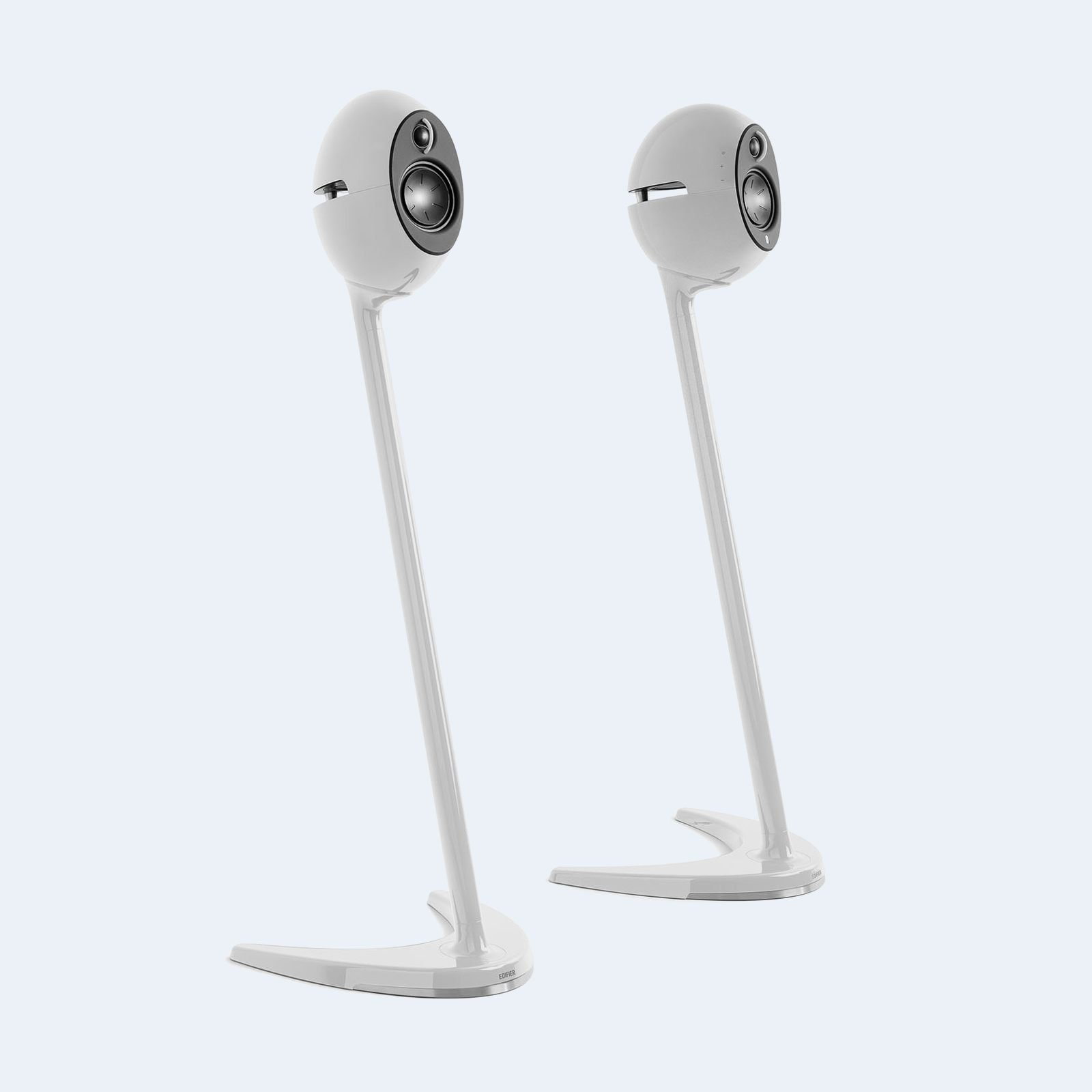 e25HD
Flawless sound. Elegant look. Powerful experience.
Optical input for connectivity to multimedia system including gaming consoles
Bluetooth 4.0 pairing capability
Digital Signal Processing (DSP)
2

Year Warranty
Free Shipping Over $99 Canada-wide
30

Day Return Policy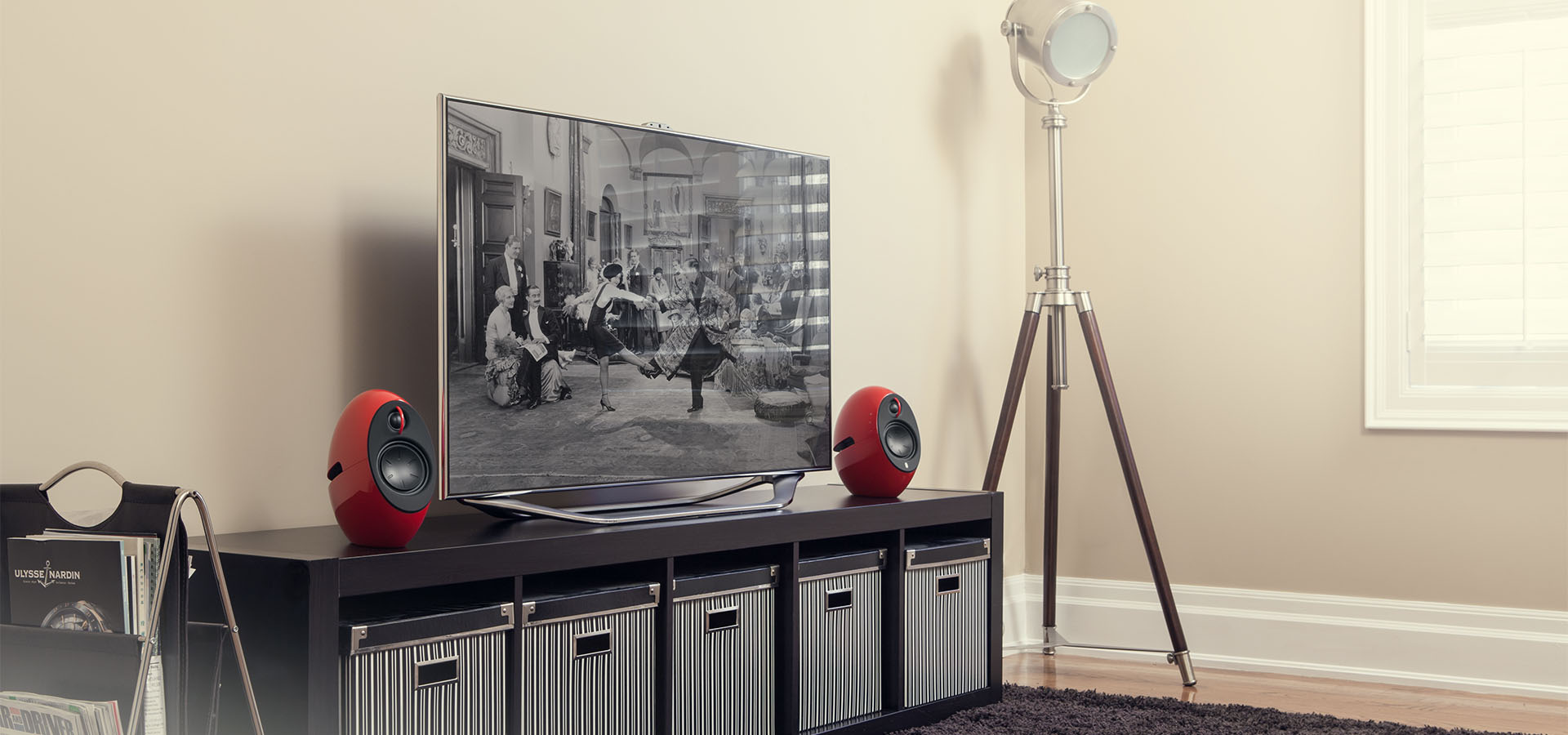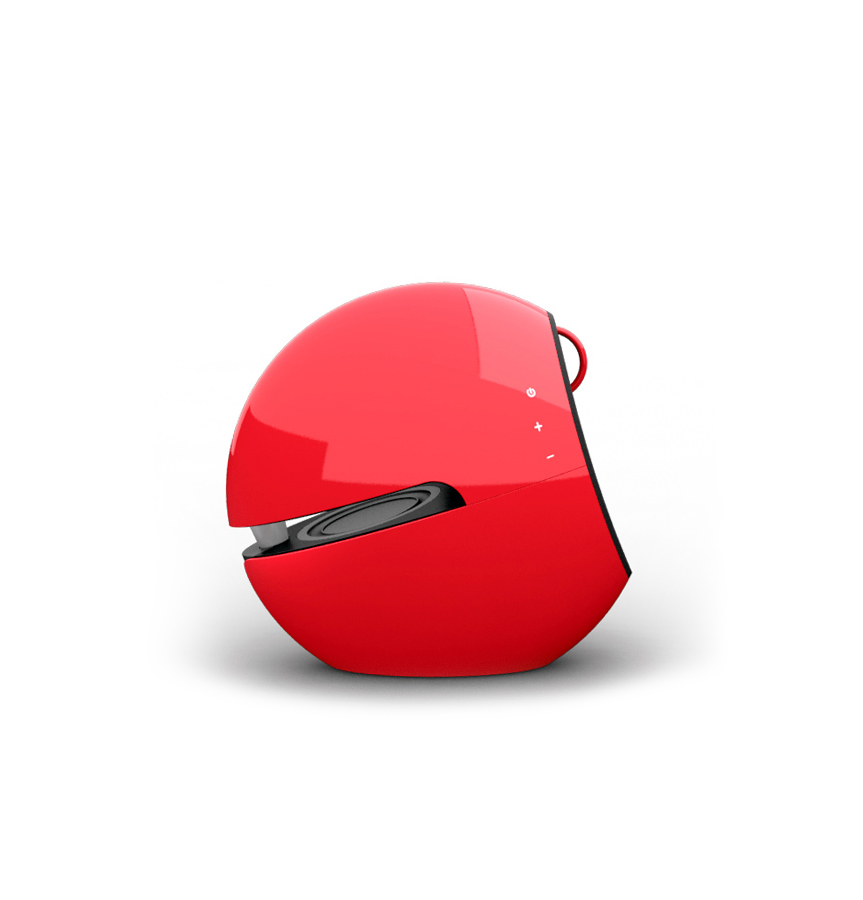 New and improved
Edifier has done it again. They have taken an already impeccable Bluetooth 4.0 speaker and made it even more extraordinary. The e25HD has more to offer and still features a stylish design, smooth curves and piano finish. A fantastic accent piece for any room. The Luna HD Bluetooth speakers are the award winning Luna Eclipse—with the addition of an Optical/Digital input. This stunning 74 watt, bookshelf Bluetooth speaker set is ideal for TV and home entertainment! Luna Eclipse is a must have for audio enthusiasts seeking an exceptional audio and a visually striking experience. Connect to a Bluetooth enabled device for wireless audio, or to your audio host using the auxiliary cable provided.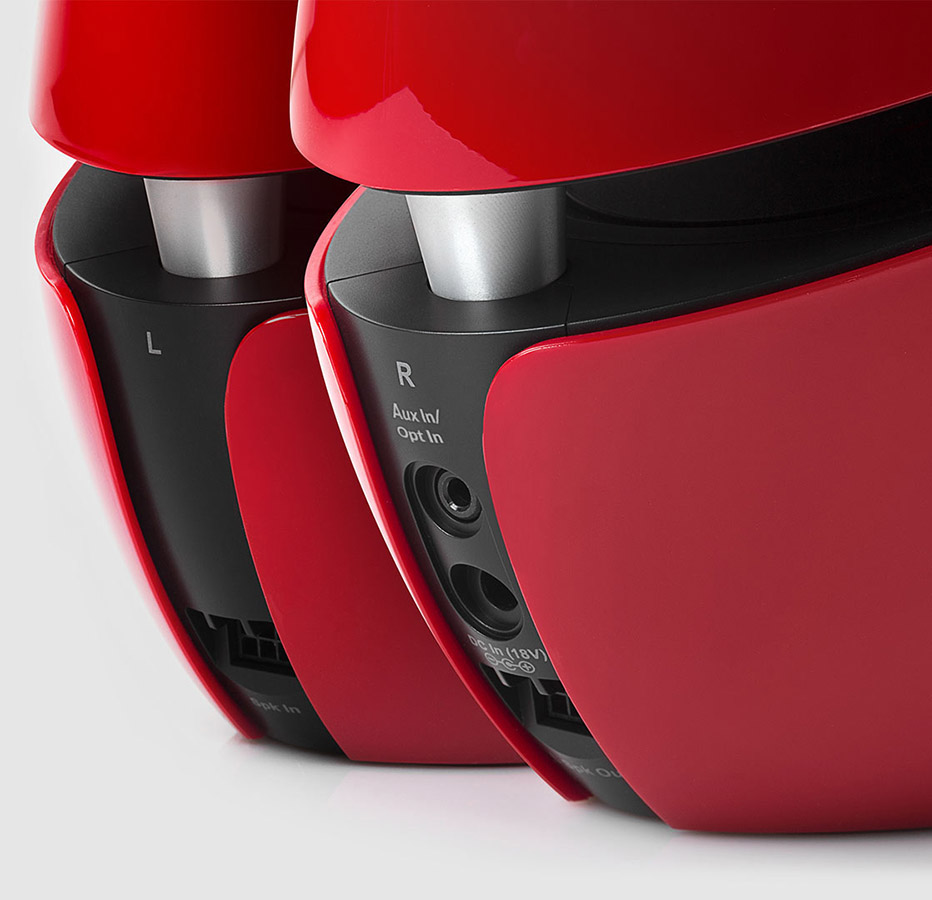 Optical Input
Your TV has never sounded this good. Providing depth and power, equipped with Digital Signal Processing (DSP) and Dynamic Range Compression (DRC), the e25HD brings you closer to the actors in every movie experience. Movies have never sounded this good. Clear sound will make you want to connect your gaming system, DVD, and TV to the stylish Bluetooth 4.0 speakers.
AUX connection
Make any electronic device more powerful by taking advantage of the auxiliary cable accompanying the Bluetooth 4.0 speakers. Bluetooth 4.0 helps keep the party going without getting out of your seat.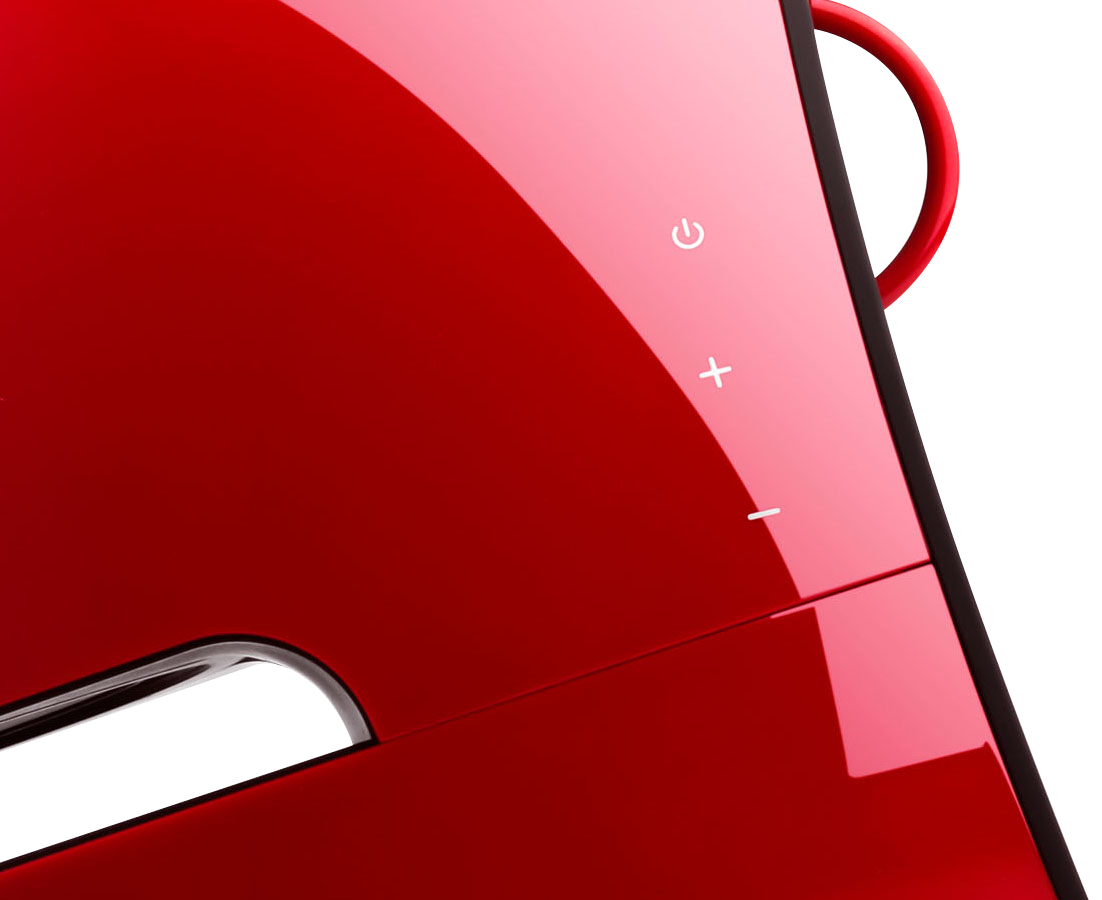 Powerful but tamable
Go ahead and touch Edifier's e25HD Bluetooth optical speakers. Control volume, power and mute settings on the touch sensitive control located on the speaker. A stylish, easy-to-use remote control also accompanies the Bluetooth 4.0 speakers to tame the powerfully small beast. Play top hits and new movies through the mighty e25HD. Featuring 3 inch bass driver and ¾ inch silk dome tweeter in each speaker, it will feel so realistic you'll forget your're listening from home. Amplifiers in each speaker with professionally calibrated electronic crossover will make your room pop. And if that's not enough, each speaker has a twin passive bass radiator amplifying the sound to its max.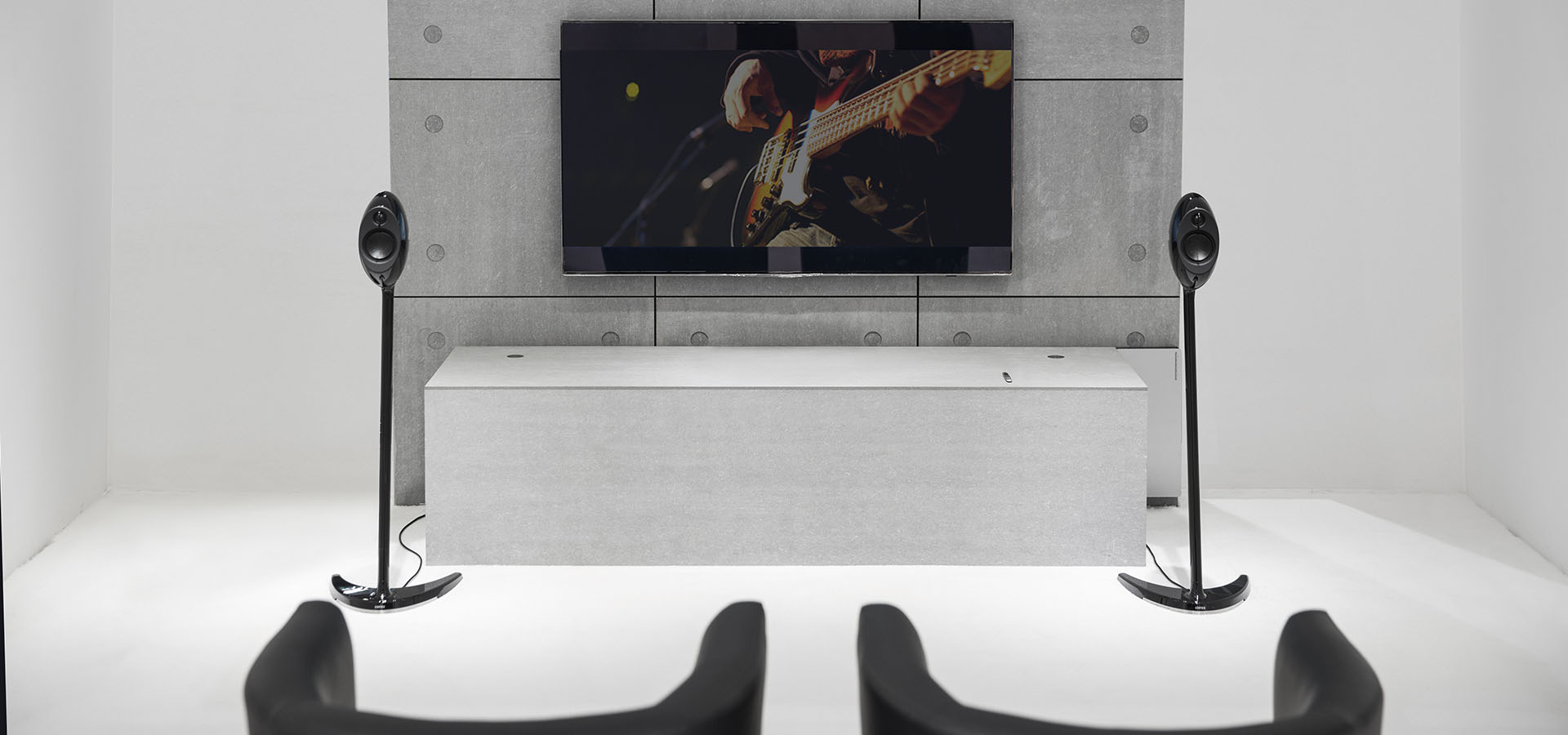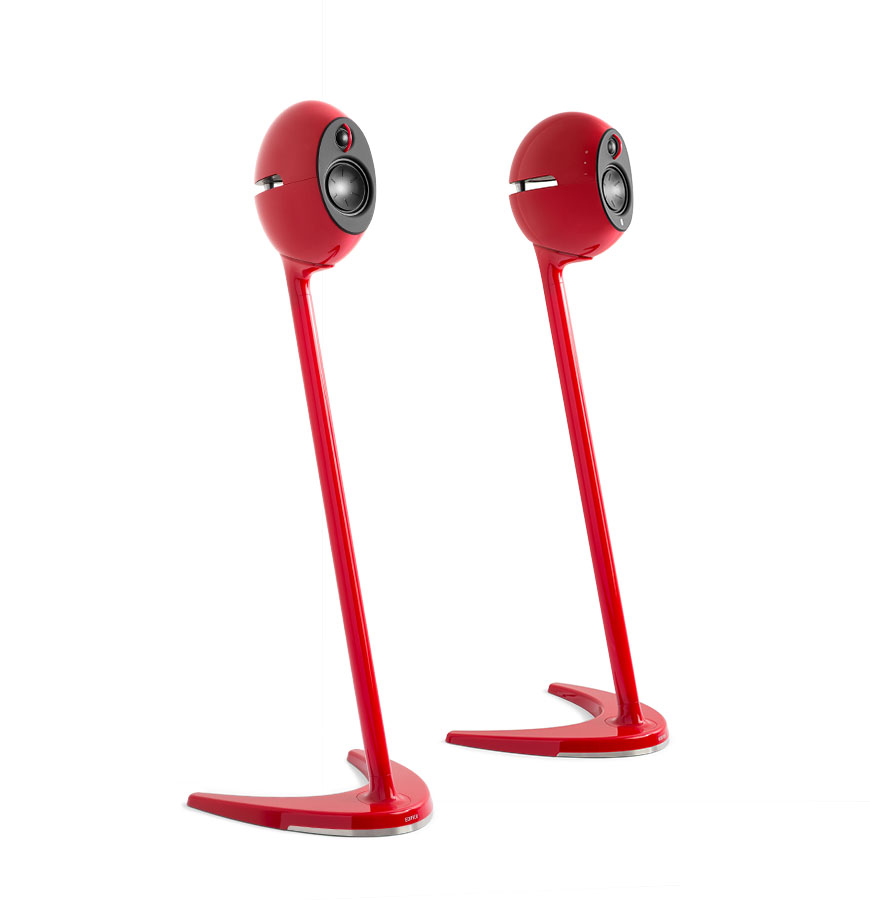 Stylish stand
Don't let clutter stop you from showcasing the chic Bluetooth 4.0 speakers. The Edifier e25HD comes equipped with easy bracket mount access under each speaker for a stand. The perfect height to maximize your speaker performance. Each set includes 1 Satellite cable; 1 Aux Cable and 1 Optical cable. Base is weighted and designed for stability. Each colour is an exact duplicate and finish of the speakers, creating a seamless and elegant appearance.
*Stand sold separately. All mounting hardware, long speaker cable, optical cable and auxiliary cable extension included.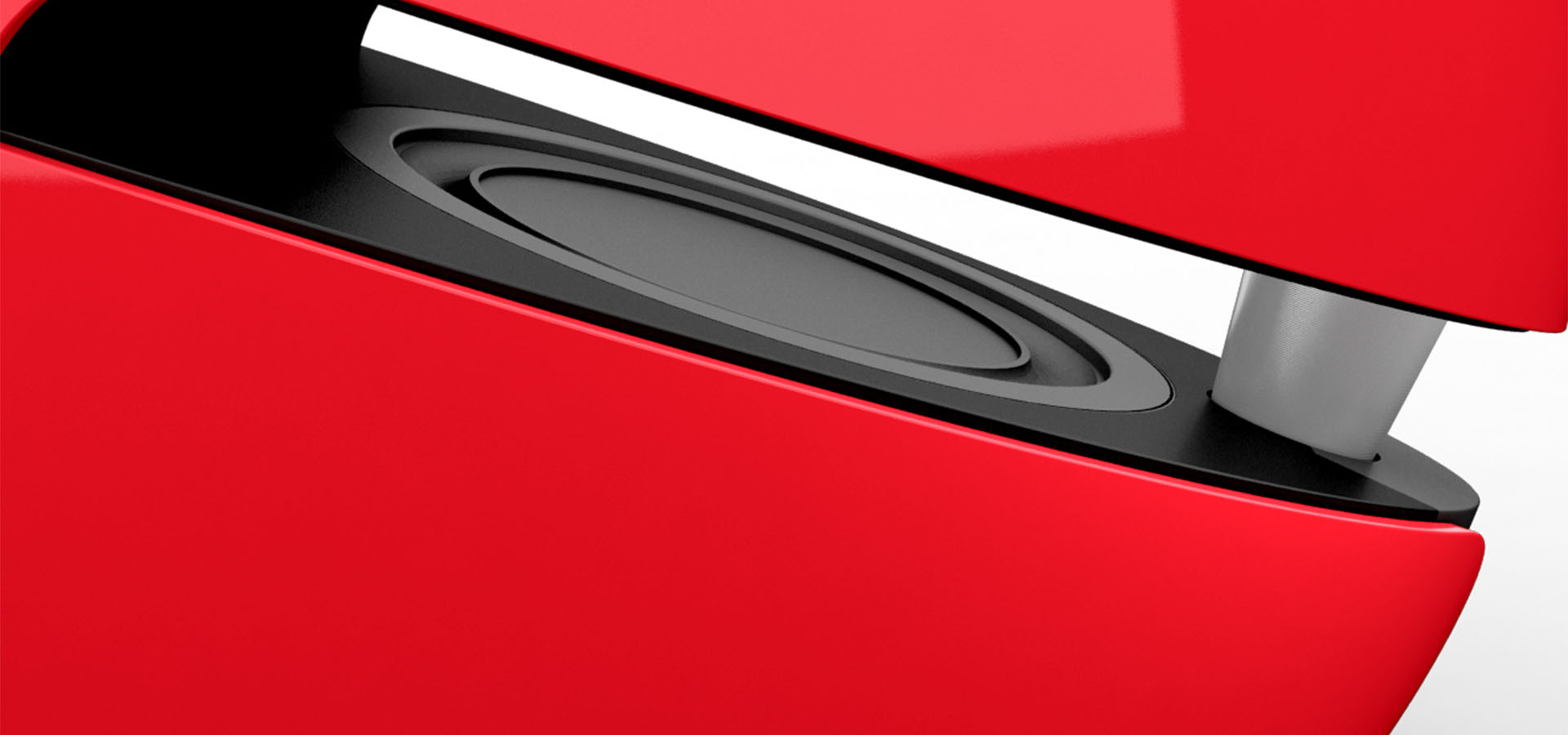 All about the bass
Each speaker contains a 3/4" / 19mm tweeter and a 3" / 76.2mm full range speaker drive, producing a total RMS of 74 watts. In addition, each speaker contains two 3" / 76.2mm passive bass radiators, maximizing the bass performance and listening experience. The incorporation of DSP and DRC minimizes distortion even at the highest volumes, producing clear, clean audio. A slim, easy to use remote control also controls volume levels and power to the speakers.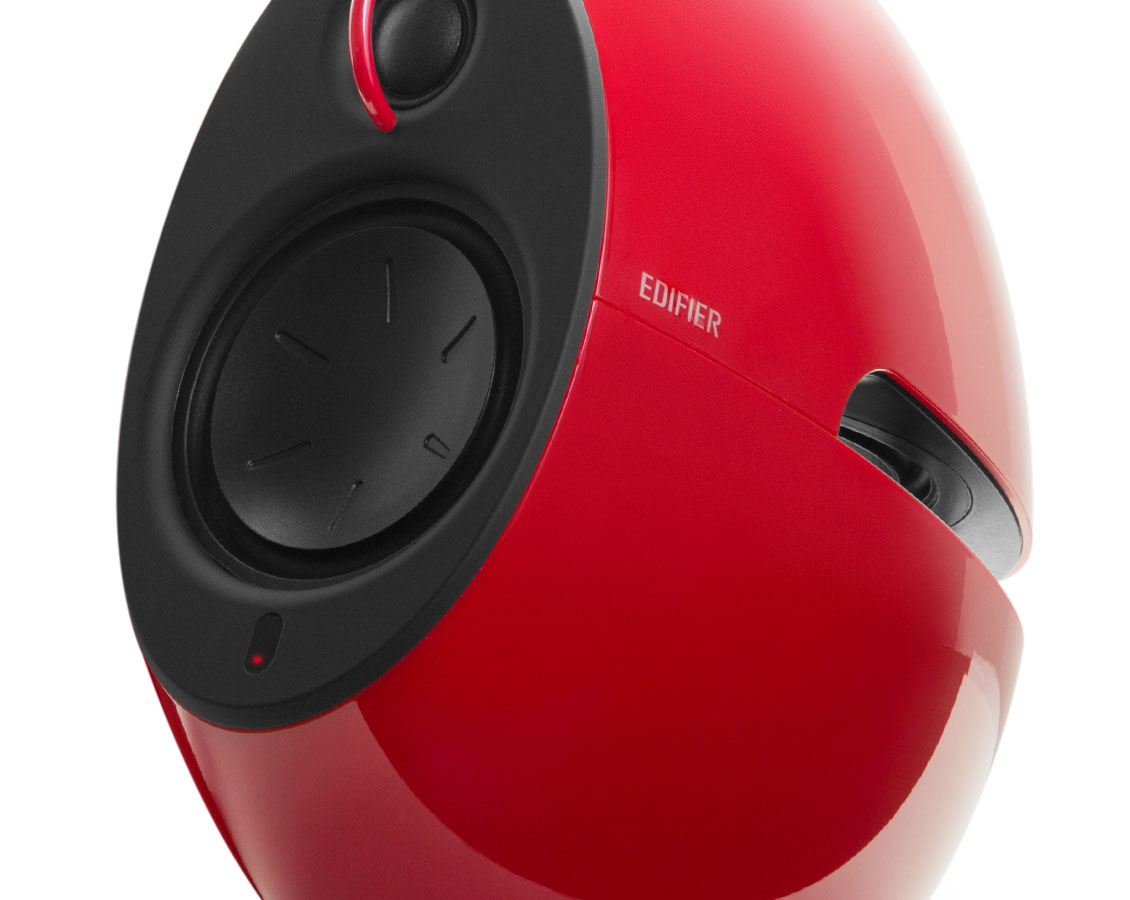 Bluetooth 4.0
Pairing devices to the e25HD is simple. Bluetooth 4.0 helps keep the party going without getting out of your seat. Enhanced sound that can be controlled from the palm of your hand.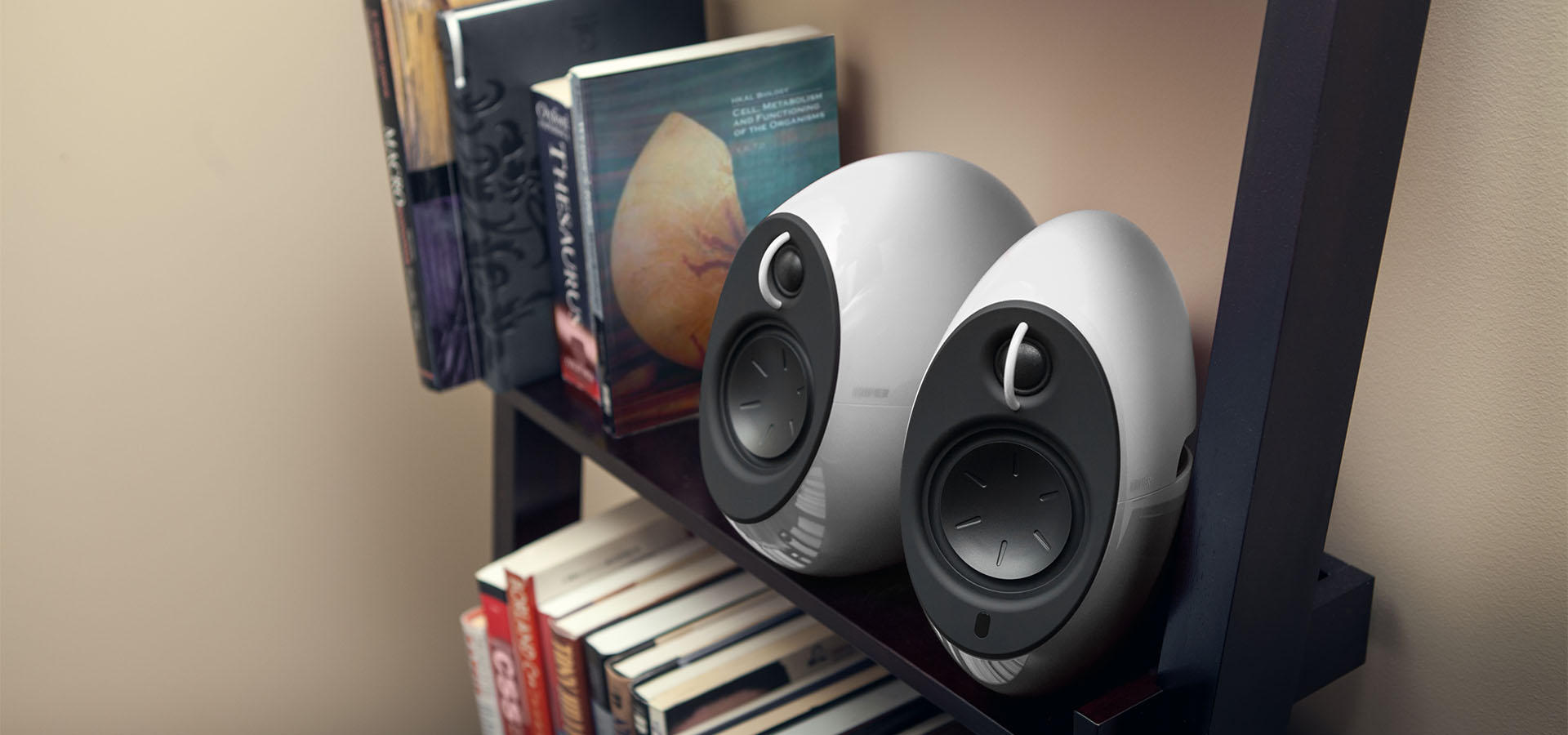 Specifications
TOTAL POWER OUTPUT
15W x 2 (Treble) + 22W x 2 (Bass)
INPUT TYPE
Bluetooth 4.0/Auxiliary/Optical
ADJUSTMENT
Touch keys, remote control
TREBLE UNIT
3/4 inch (19mm) silk dome