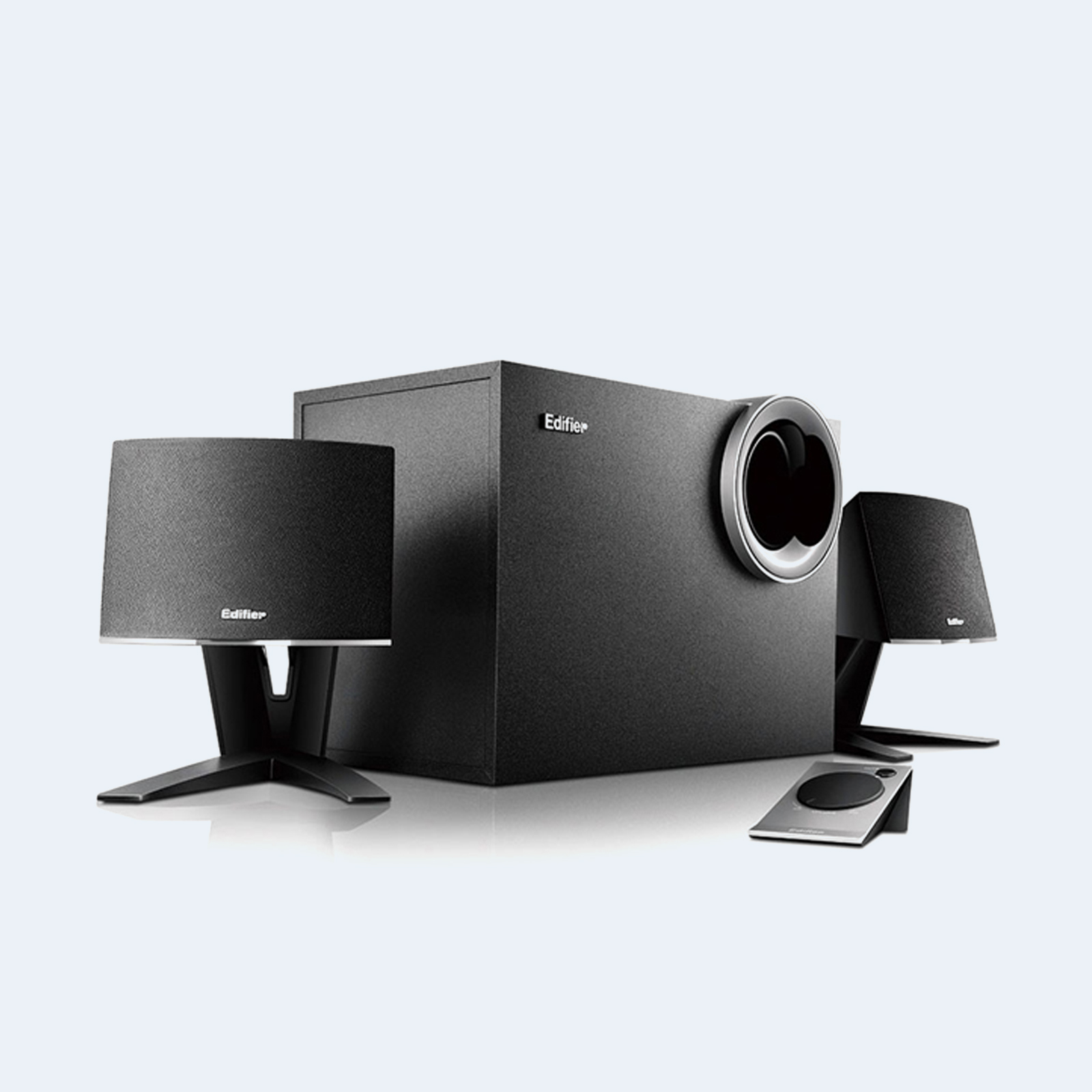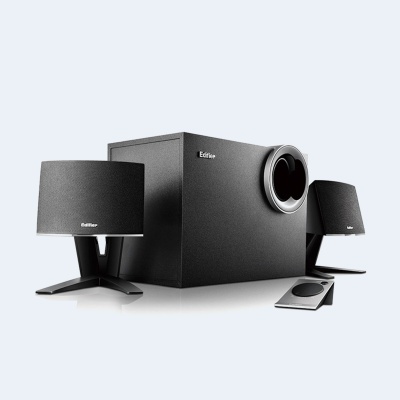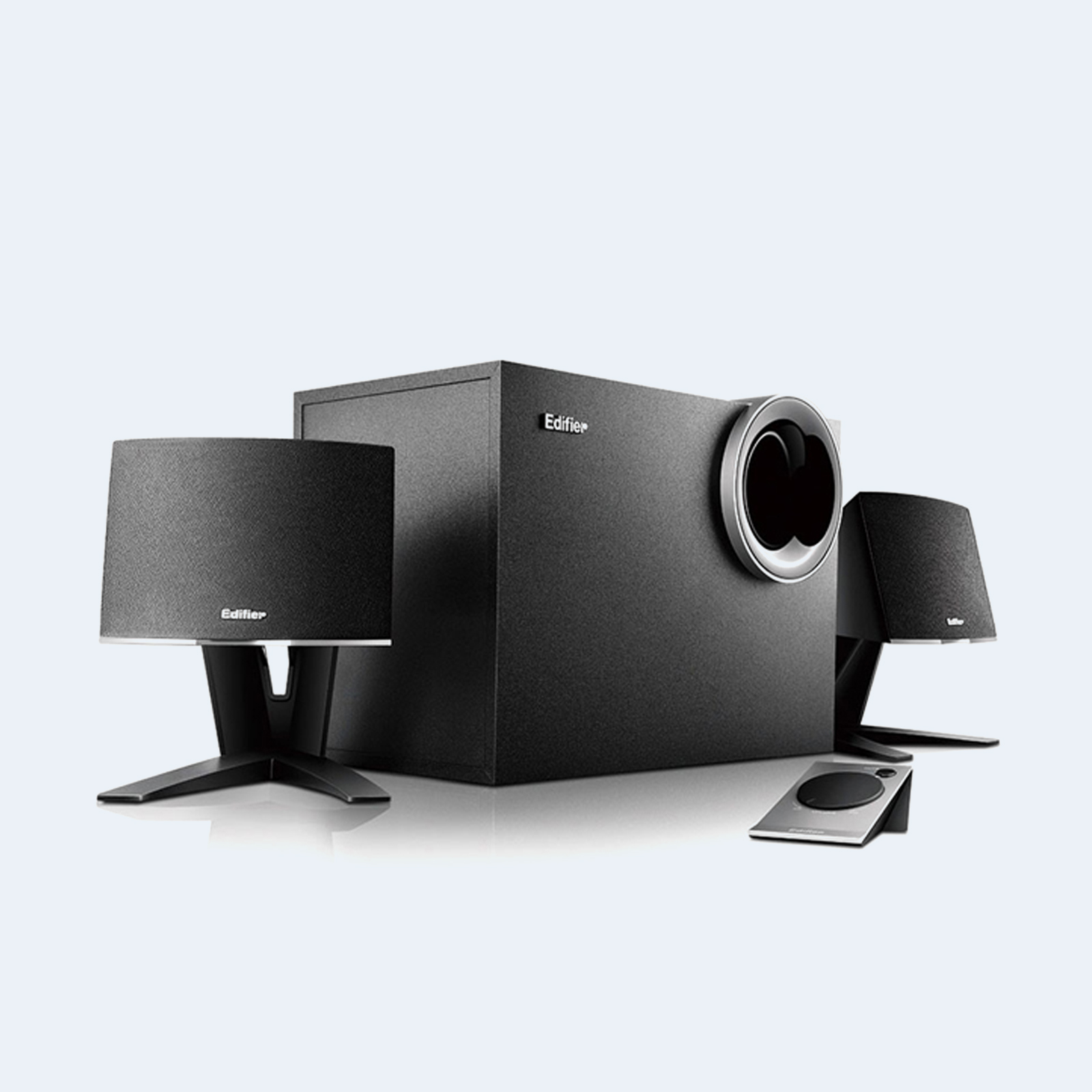 M1380
Your favourite 2.1 speaker system gets better.
Two full range satellites speakers and subwoofer
Wired volume control with audio mute button
Headphone jack on remote control for convenience
2

Year Warranty
Free Shipping Over $99 Canada-wide
30

Day Return Policy
Overview
The 2.1 speaker system features two full-range satellites. Tuned, calibrated and matched with the subwoofer to form a balance of clarity, richness and depth.
The subwoofer is housed in medium-density fibreboard to ensure vibration resistance. While the front bass reflex port delivers detailed sound.
Specifications
INPUT SENSITIVITY
Satellites: 450mV ± 50mV | Subwoofer: 70mV ± 20mV
SUBWOOFER / BASS UNIT
5 inch (131mm), Magnetically shielded, 4Ω
TWEETER UNIT
2¾ inch (70mm), Magnetically shielded, 4Ω
CONTROL PANEL
Bass trimmer, Power switch, FM tuner
DIMENSION
Satellites: 120mm × 151mm × 125mm | Subwoofer: 164mm × 220mm × 280mm (WxHxD)
WEIGHT
≈4.20Kg (net) / ≈5.20Kg (gross)