Award-winning studio quality audio
S1000DB Active Bookshelf Speakers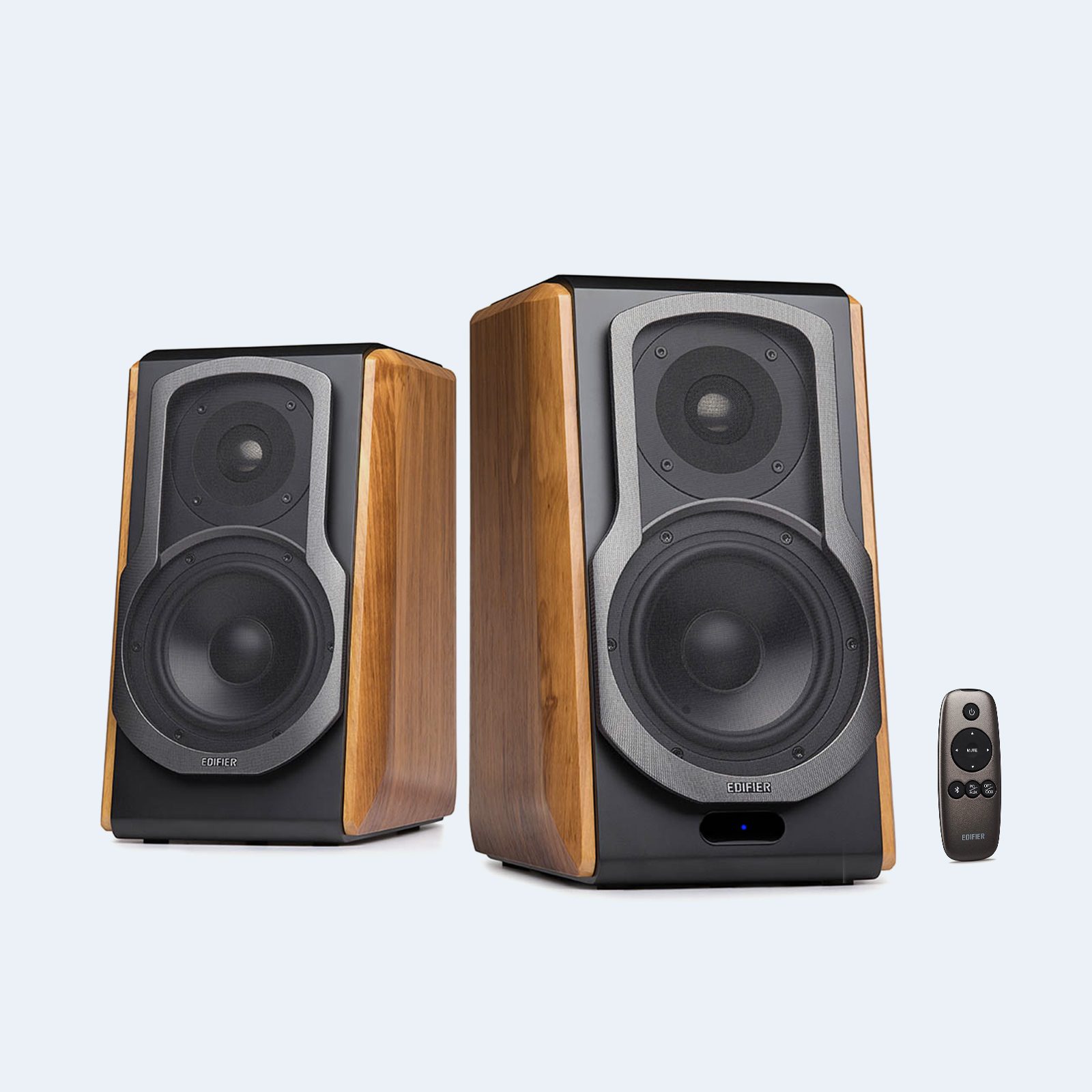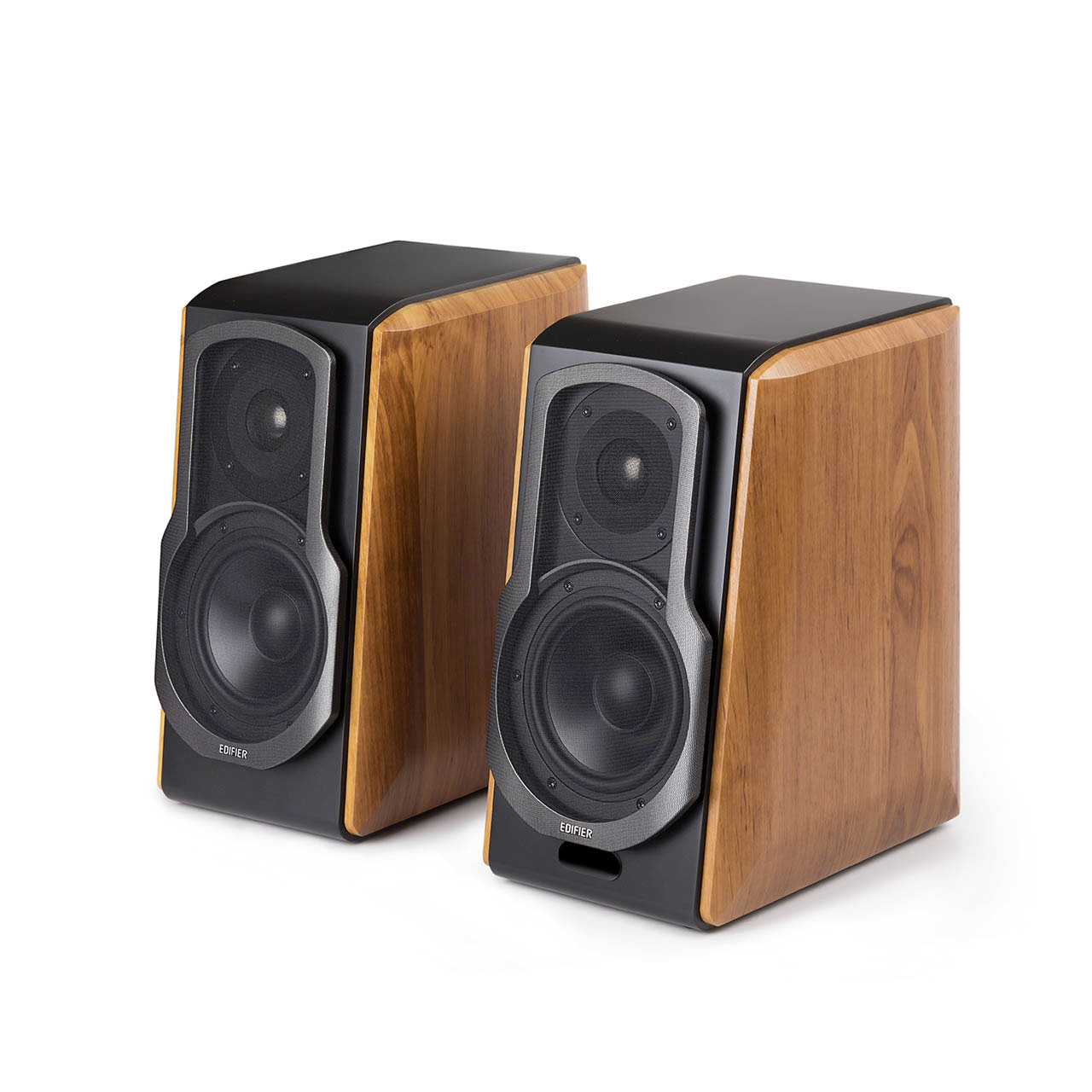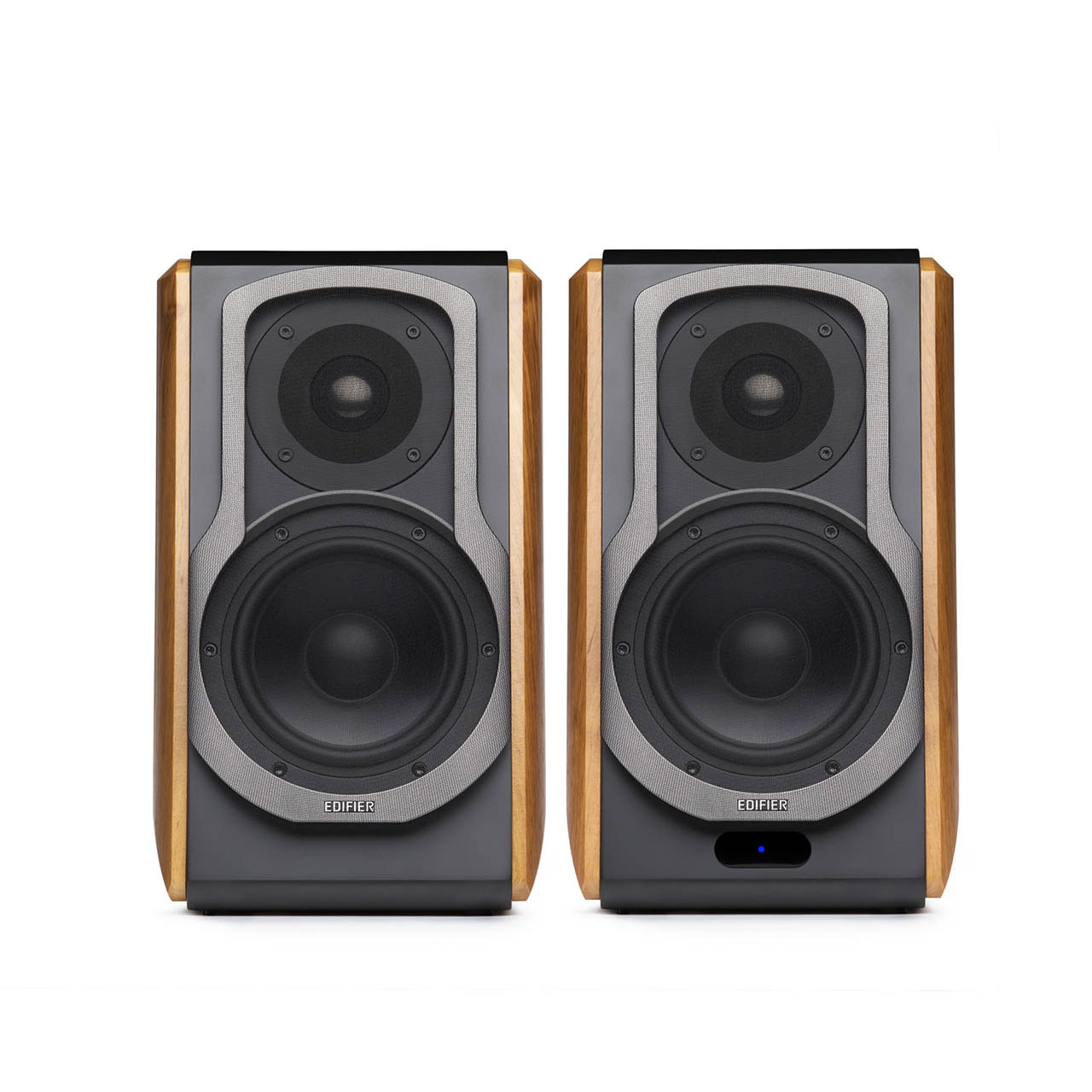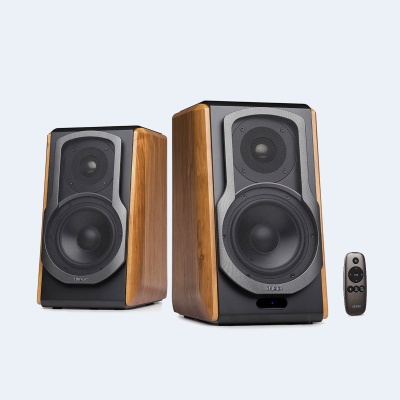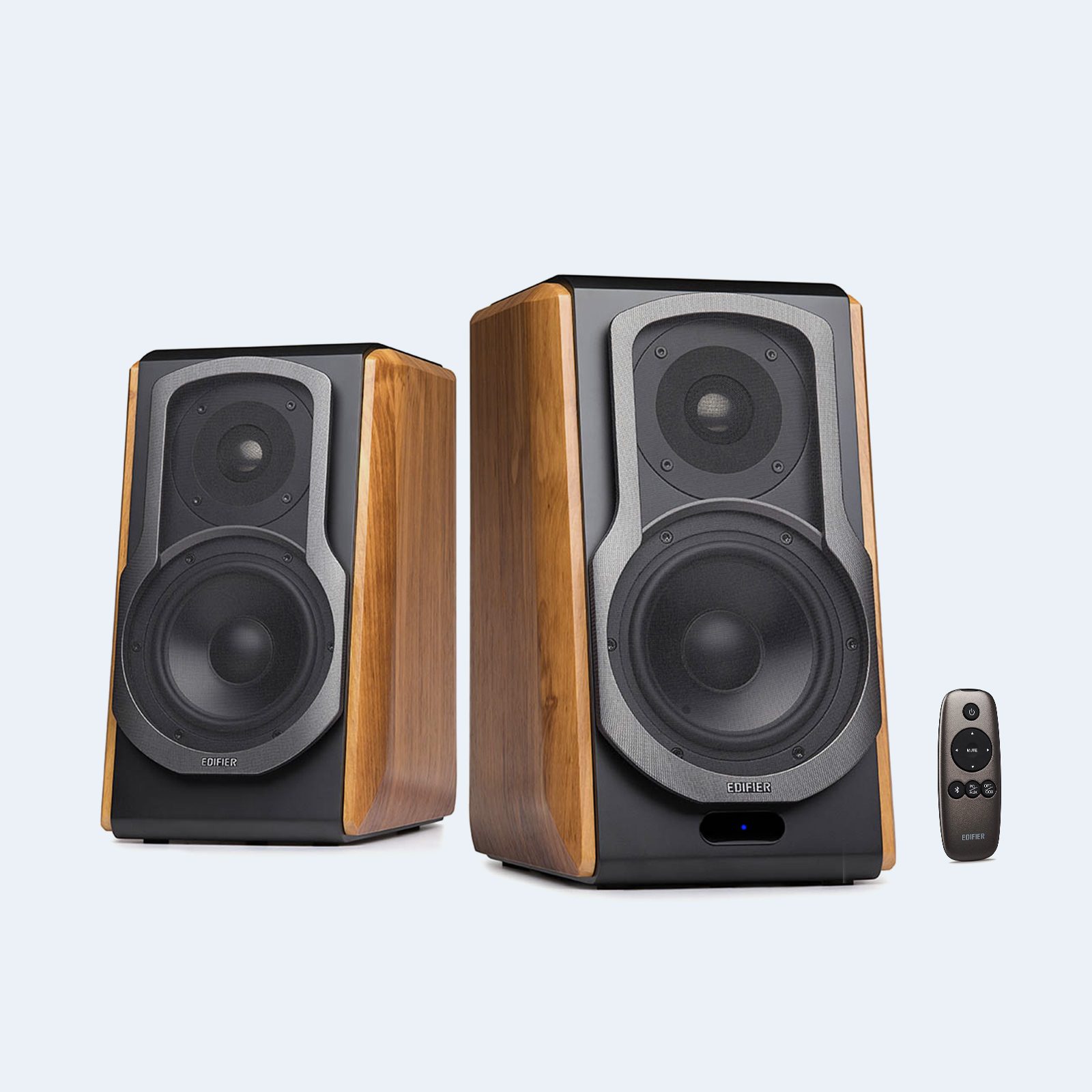 S1000DB
Hi-Fi 2.0 Active Bookshelf Speakers
Wooden side panels and black matte finish
Advanced titanium dome tweeter
Connect wirelessly with Bluetooth aptX®
2

Year Warranty
Free Shipping Over $99 Canada-wide
30

Day Return Policy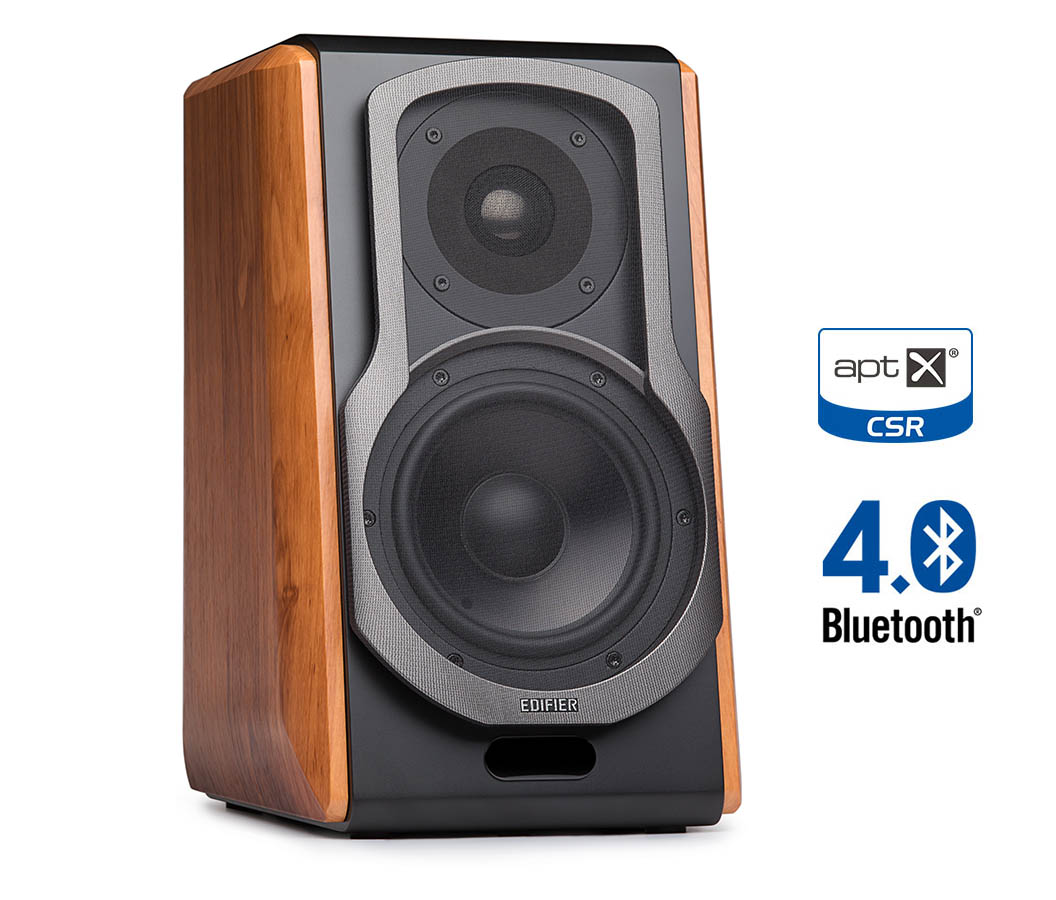 Bluetooth aptX Connectivity
Edifier's S1000DB 2.0 Bluetooth bookshelf speaker system features Bluetooth aptX®. Widely used for public broadcasting, musical performances and filming in studios, Bluetooth aptX® can stream sound wirelessly delivering CD-like quality. This unique Bluetooth capability makes the speakers much more versatile for films and gaming. Using this technology, Bluetooth reduces the bit rate without affecting the quality of audio or creating latency issues. With the S1000DB Bluetooth bookshelf speakers you can stream high quality sound wirelessly with minimal loss; A true professional standard.
Optimum Performance
The S1000DB 2.0 Bluetooth bookshelf speakers are heavy hitters. Their front facing drivers are positioned for optimum performance. It delivers a hefty 120 watts in a stylish yet simplistic form with 5.5 inch aluminum bass drivers. These drivers create a surge of bass for anyone looking to get the most from their sound. The S1000DB offers a much more premium feel than any of our other Edifier bookshelf speakers. These are the perfect speakers to gaming set-ups for PCs and consoles. Easily, these are the most visually striking set of speakers among the visually stagnant field of bookshelf speakers made from other brands. Absolutely perfect for hooking up to your TV for mind blowing sound for movies and vinyl.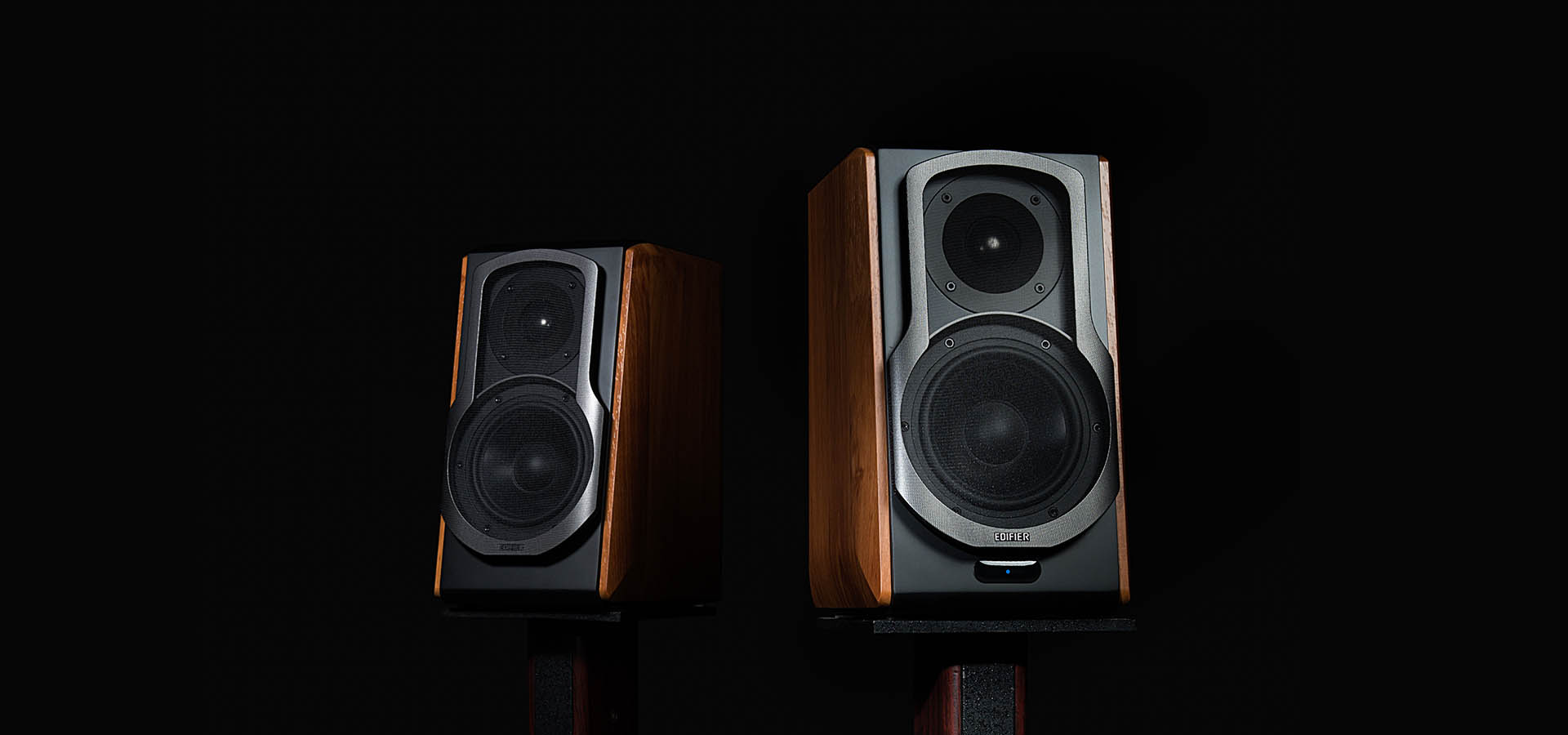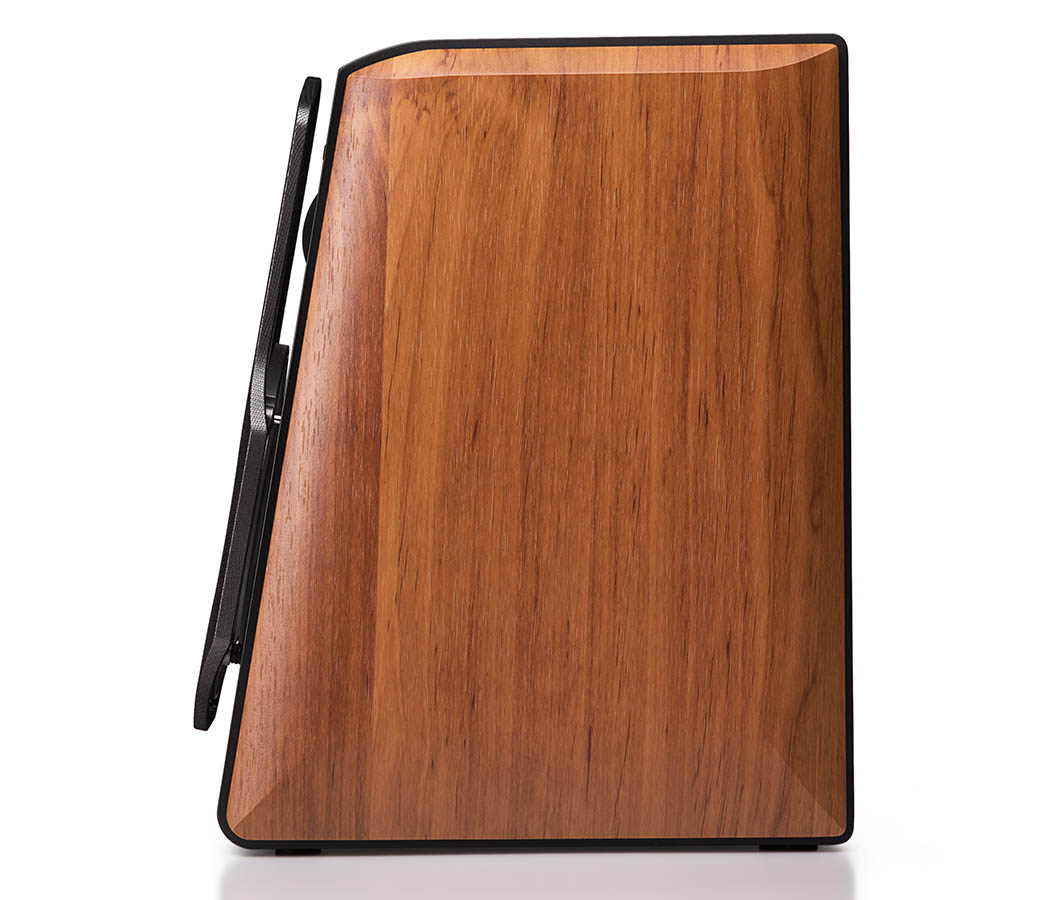 Angled For Acoustics
The angled design is made specifically for creating a larger sound with a low frequency, so you can get deep, rich lows without having to buy a separate subwoofer. This design is incredibly robust, which makes it reduce the resonance of the sound. Attaching the grill of the S1000DB reduces the attenuation so you can get the full strength of the sound signal. These Bluetooth speakers are bathed in professionalism and advanced modern technology. Edifier catered the S1000DB to strike on all ends visually with a quality performance value. The specs are impressive for any audiophile who appreciates sound and overall feel.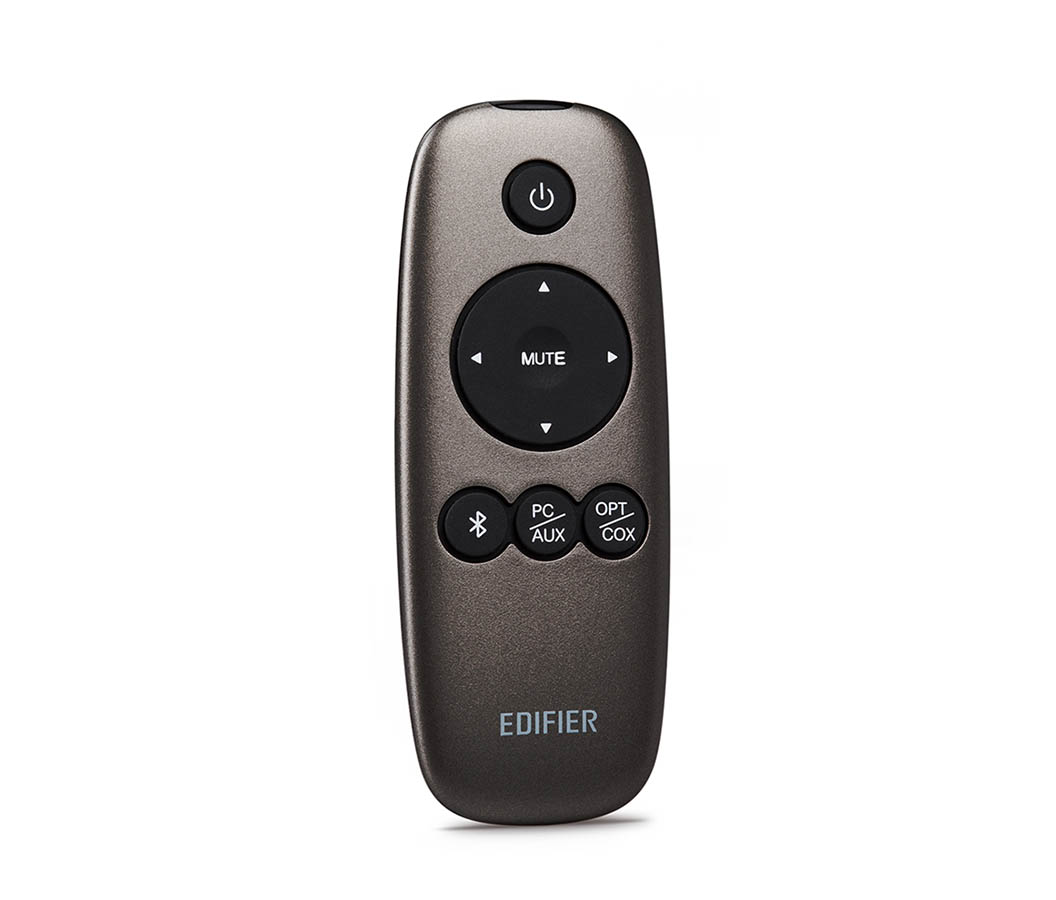 Take Control Of Your Sound
The S1000DB comes with a wireless remote control used for taking control of your sound. Switch between inputs easily from the comfort of your seat. The S1000DB digital hi-fi bookshelf speakers remote fits right in your hand giving you full control at your finger tips. Intuitively designed buttons make volume and playback functions easy to locate and change.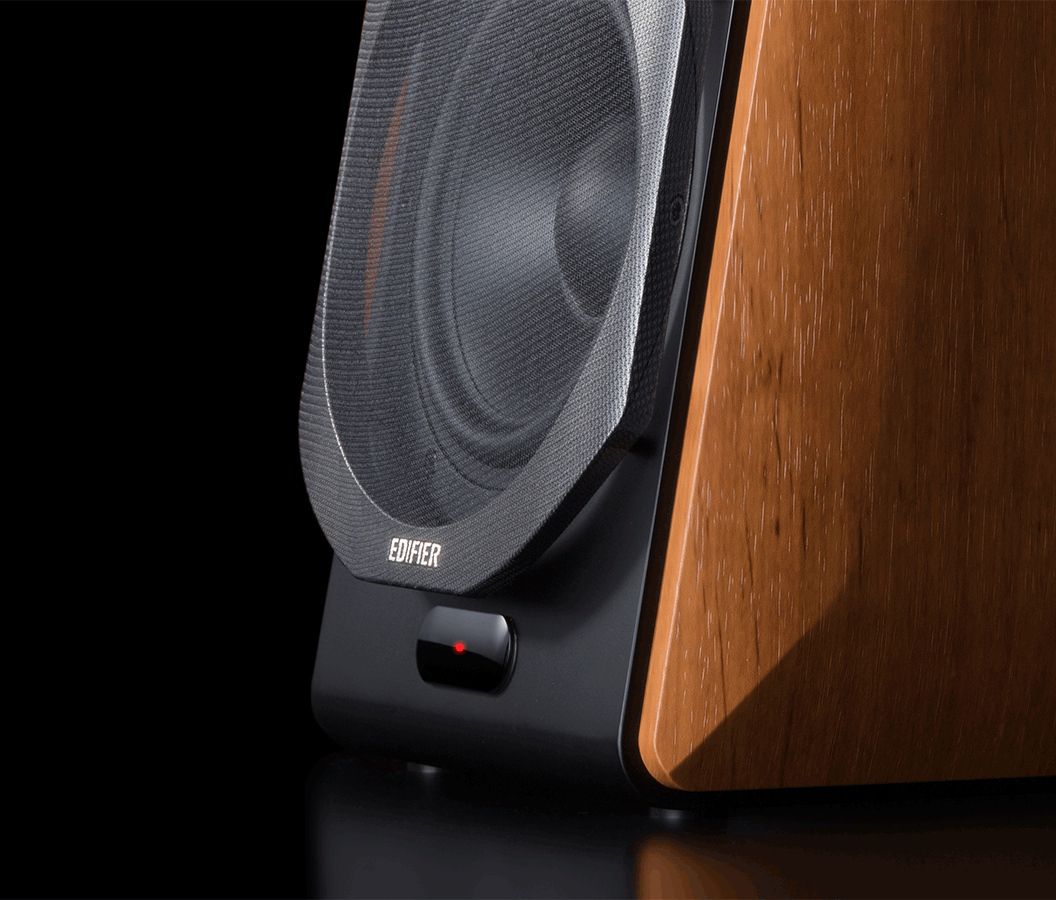 Status Indicator
Easily identify which output your speakers are set to with the LED status indicator on the front of the speaker. Each input has its colour indicator so you can tell which input is selected without a fuss.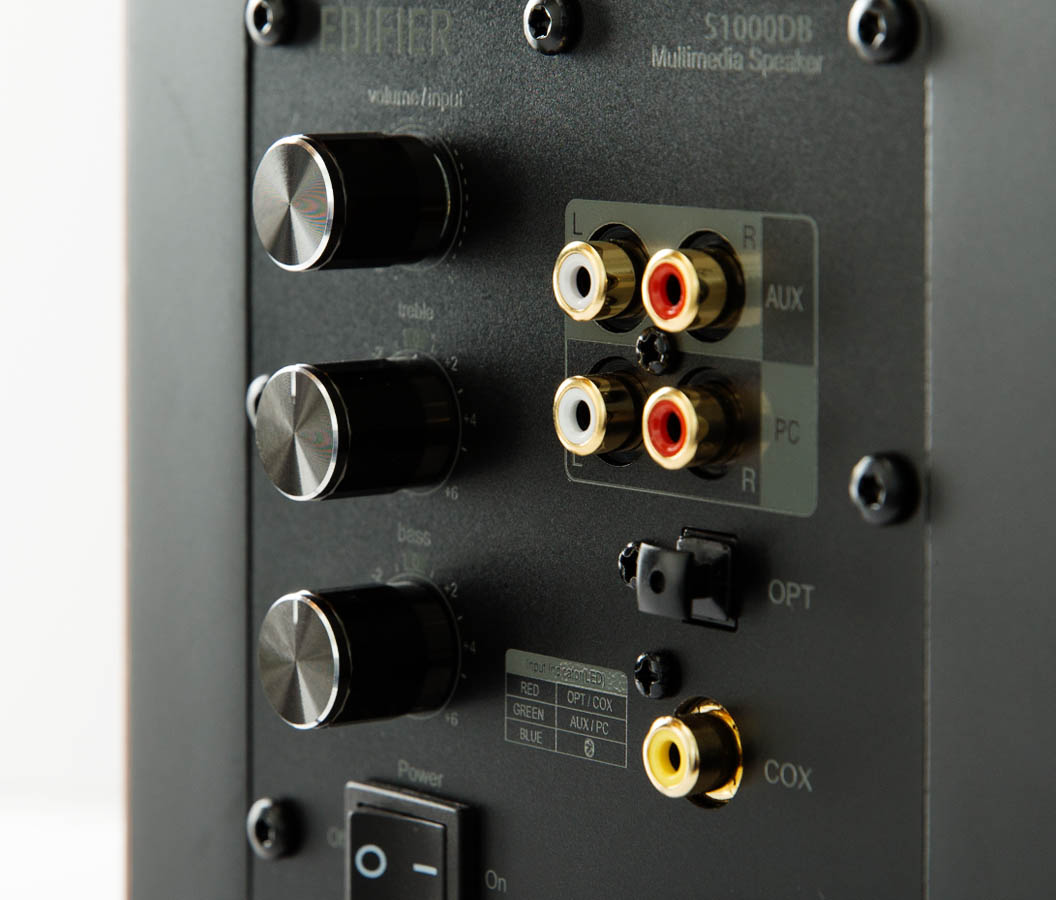 Multiple Inputs
Connect the S1000DB to any style of input. Equipped with optical, coaxial, pc and auxiliary inputs, the S1000DB is Edifier's latest admission into our 2.0 Studio Series. In addition, tune volume, bass, and treble to the exact settings you enjoy. Comes with 16-foot/5-metre connecting cable.
Specifications
TOTAL POWER OUTPUT
RMS 25W×2(Treble) +35W×2(Mid-range and bass) = 120W)
INPUT SENSITIVITY
PC: 900 ± 50mV | AUX: 700 ± 50mV | OPT, COX: 350 mFFs ± 50 mFFs
DIMENSION
8in x 13.5in x 10.5in (WxHxD)
INPUT TYPE
PC/Auxiliary/Optical/Coaxial/Bluetooth