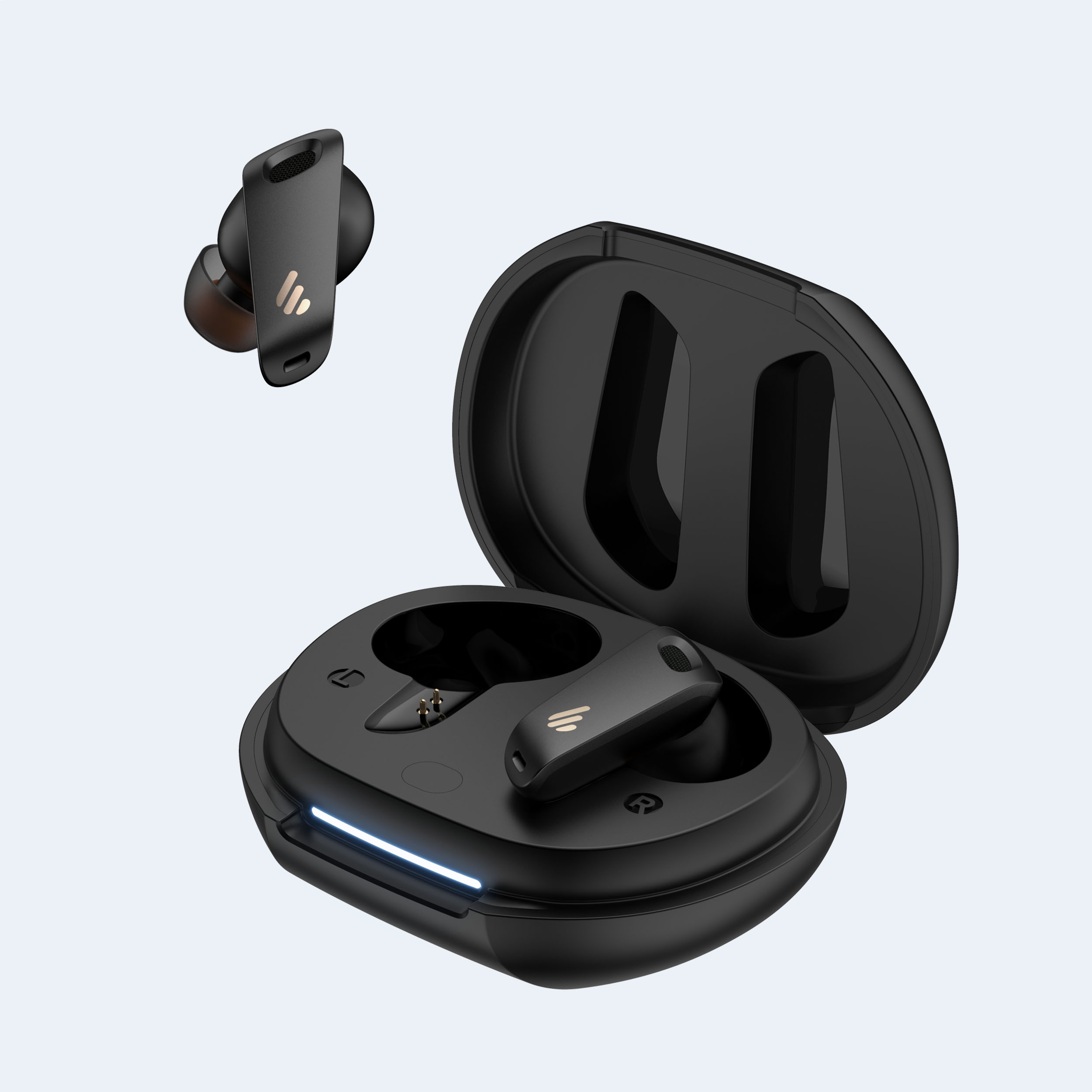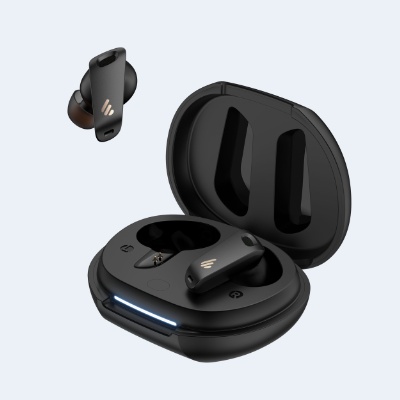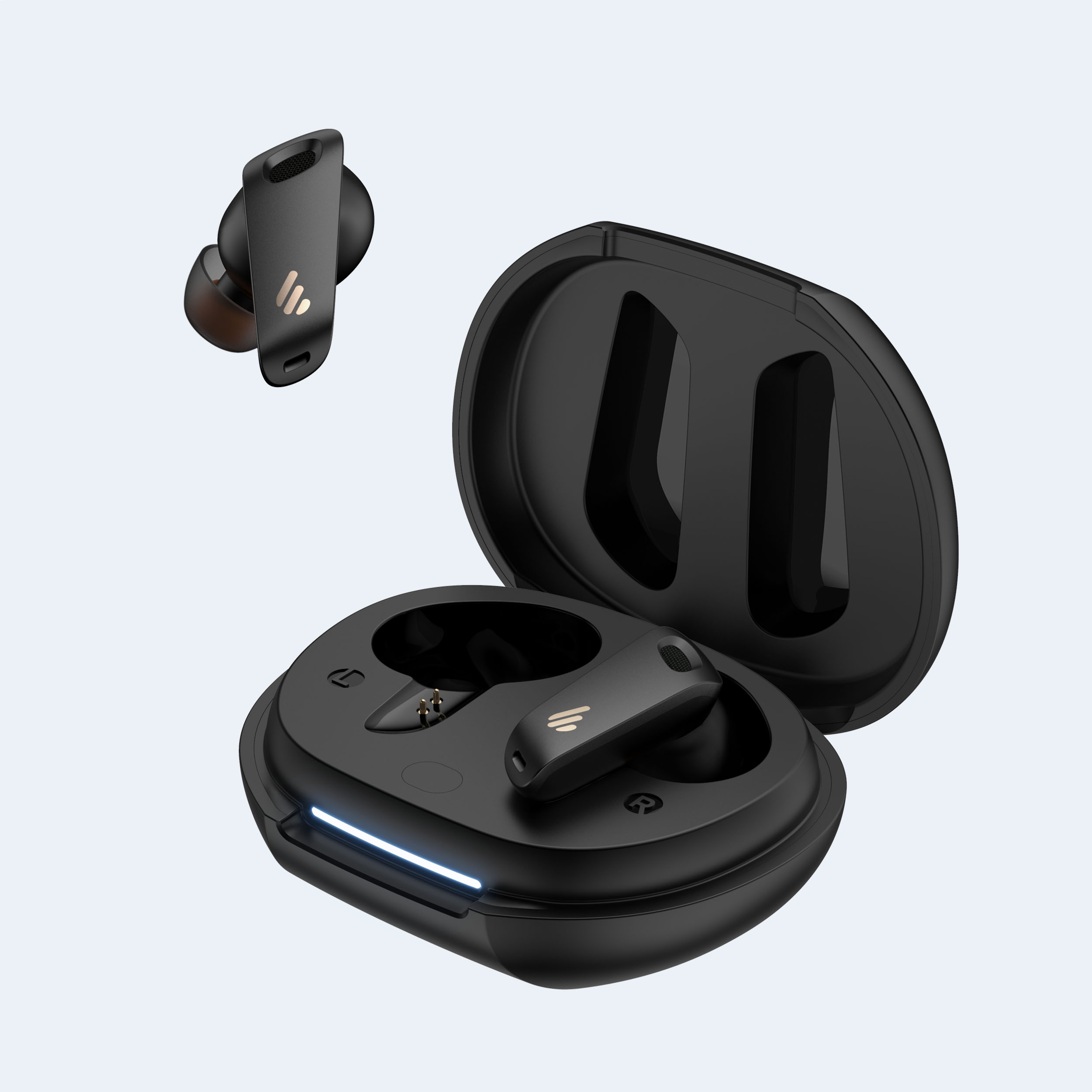 Edifier NeoBuds S True Wireless Earbuds
1

garantie d'un an
Envoi gratuit
30

politique de retour journalier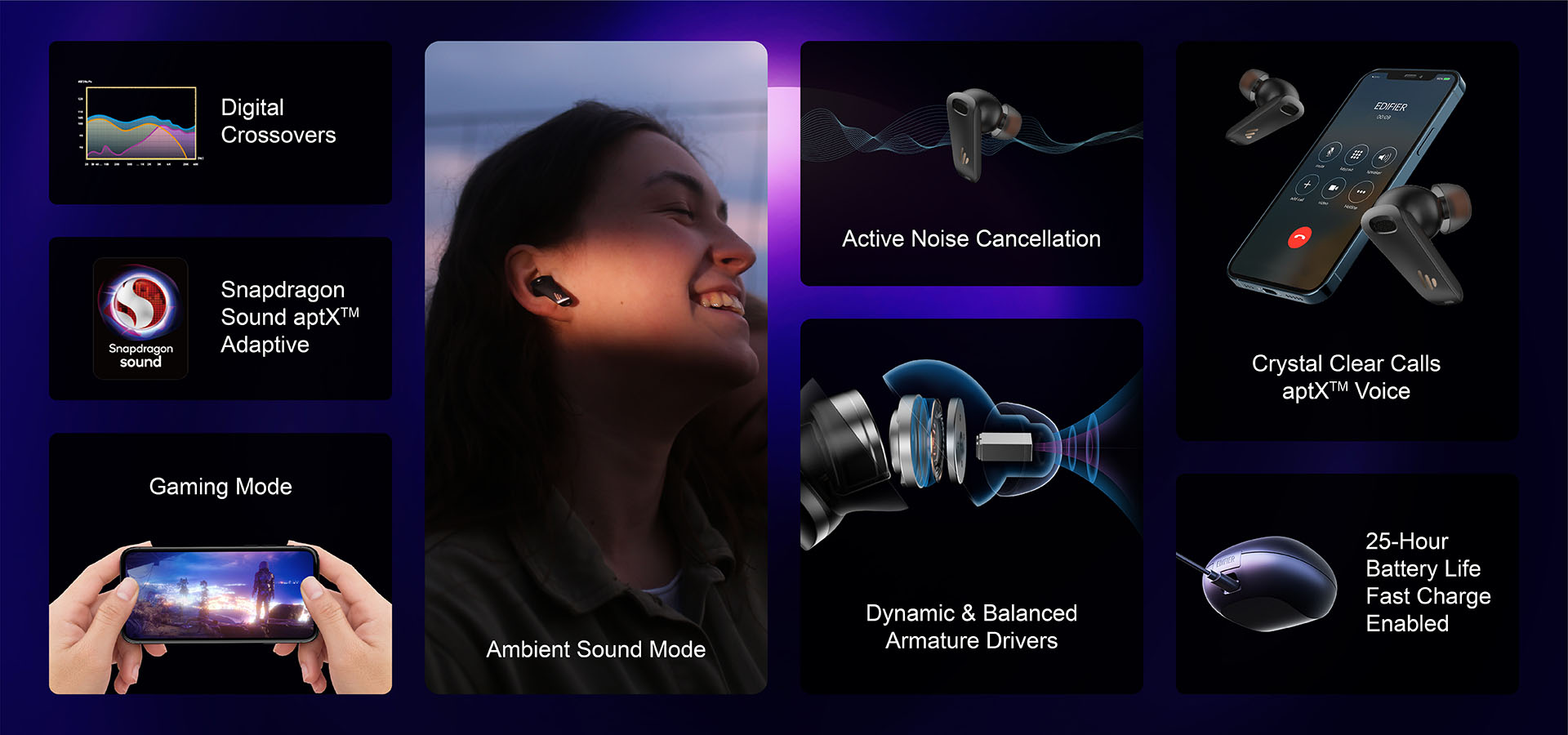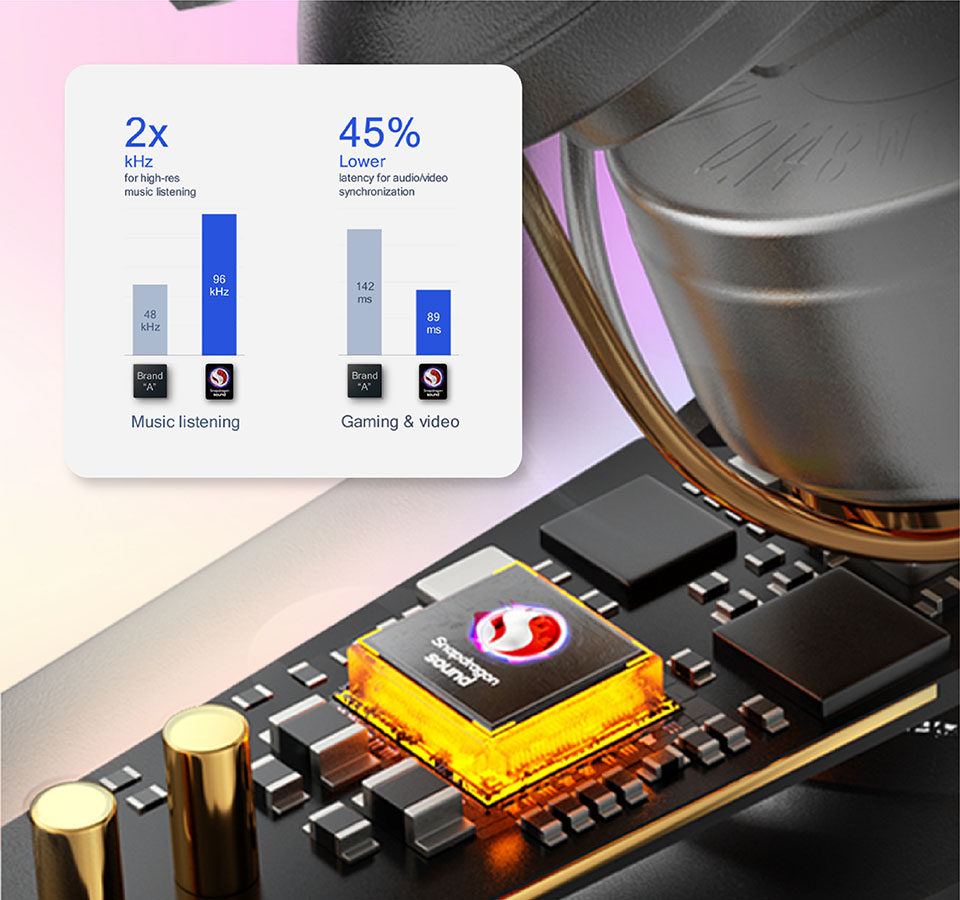 Qualcomm®
Snapdragon Sound™
Take Sound to the Next Level
The NeoBuds S Earbuds are complete with Qualcomm® Snapdragon Sound™ and Qualcomm@ aptX™ Adaptive, bringing Hi-Res audio standards (24bit/96kHz). Hear each syllable clearly.

* To ensure the best listening experience, please use a device with a Qualcomm Snapdragon processor which supports Snapdragon Sound™ codec technology.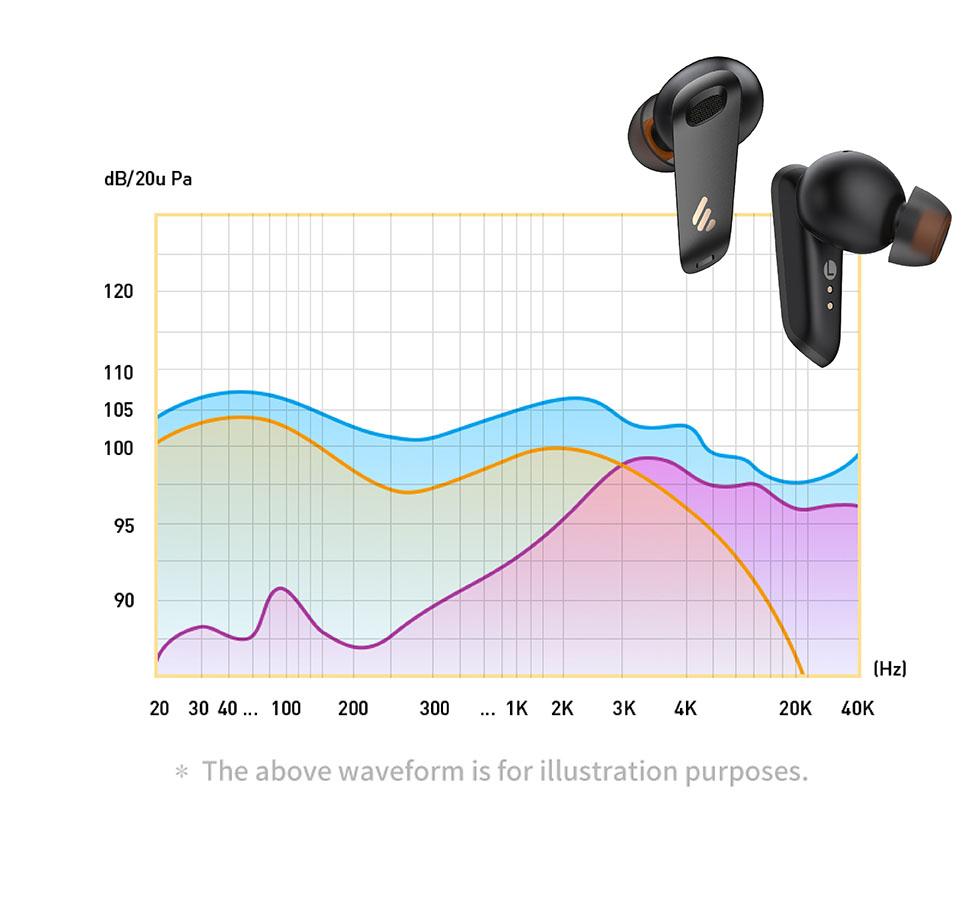 Digital Crossover Technology Pursuing Every Precision
The digital crossovers are patented and can control each sound unit for precise frequencies. Every note is clear and audible.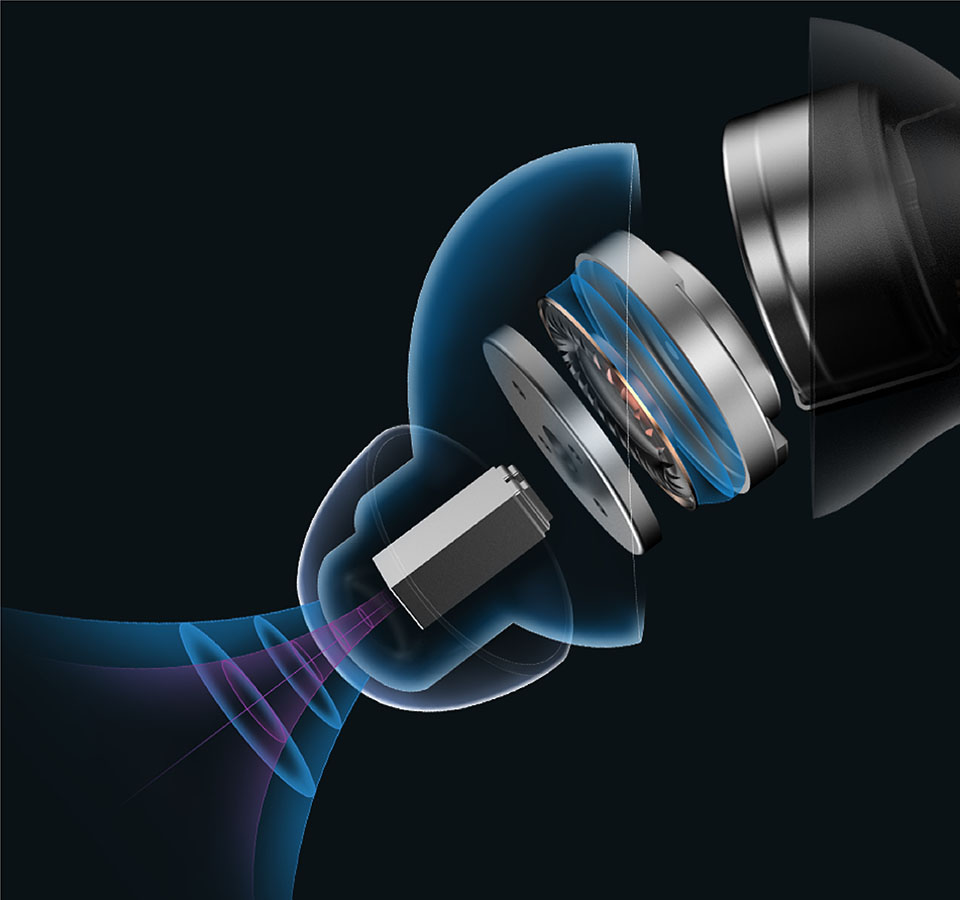 Hybrid Dynamic and Knowles Balanced Armature Drivers The Powerful Combination
The Neobuds S Earbuds have a hybrid driver that's complete with a Knowles balanced armature driver. It's sensitive to sound and produces excellent mids and lows. Thanks to the digital crossover technology, the advantages of both are complementary. And the earbuds are cohesive, creating a natural listening experience complete with balanced highs, mids, and lows.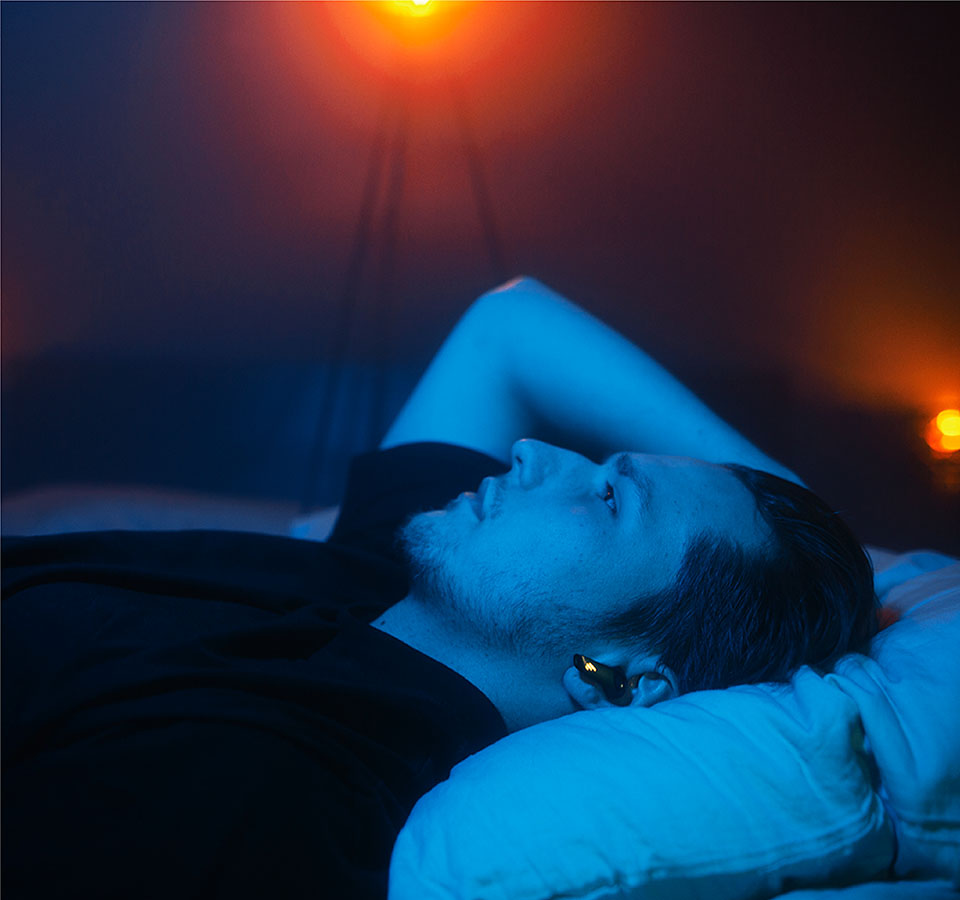 -42dB High Noise Cancellation Dwell In Sound
Provide up to -42dB active noise cancellation technology. You can block out all the background noise through NeoBuds S.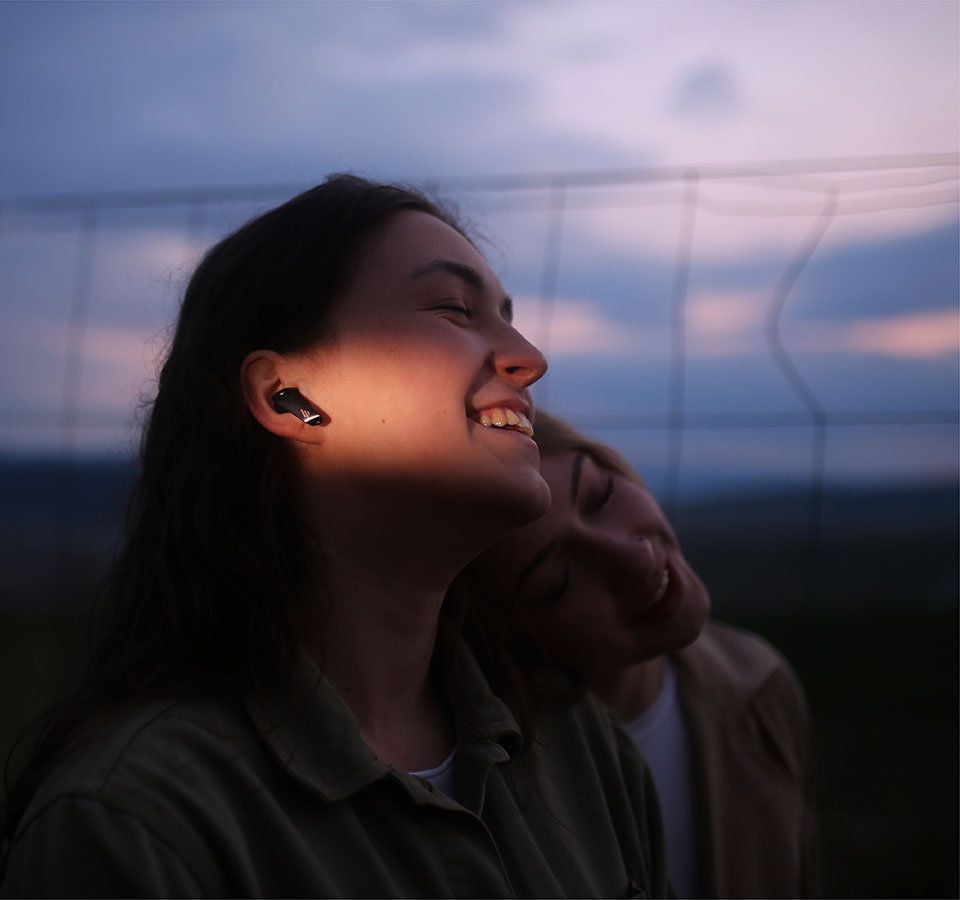 Ambient Sound Mode
Stay Alert of Your Surroundings
While using the ambient sound mode, you can stay aware of your surroundings while listening to music.
aptX™ Voice Technology Crystal Clear Call
The NeoBuds S Earbuds have Qualcomm aptX™ Voice and advanced microphone technology that ensures improved sound quality, resulting in crystal clear calls with zero interference.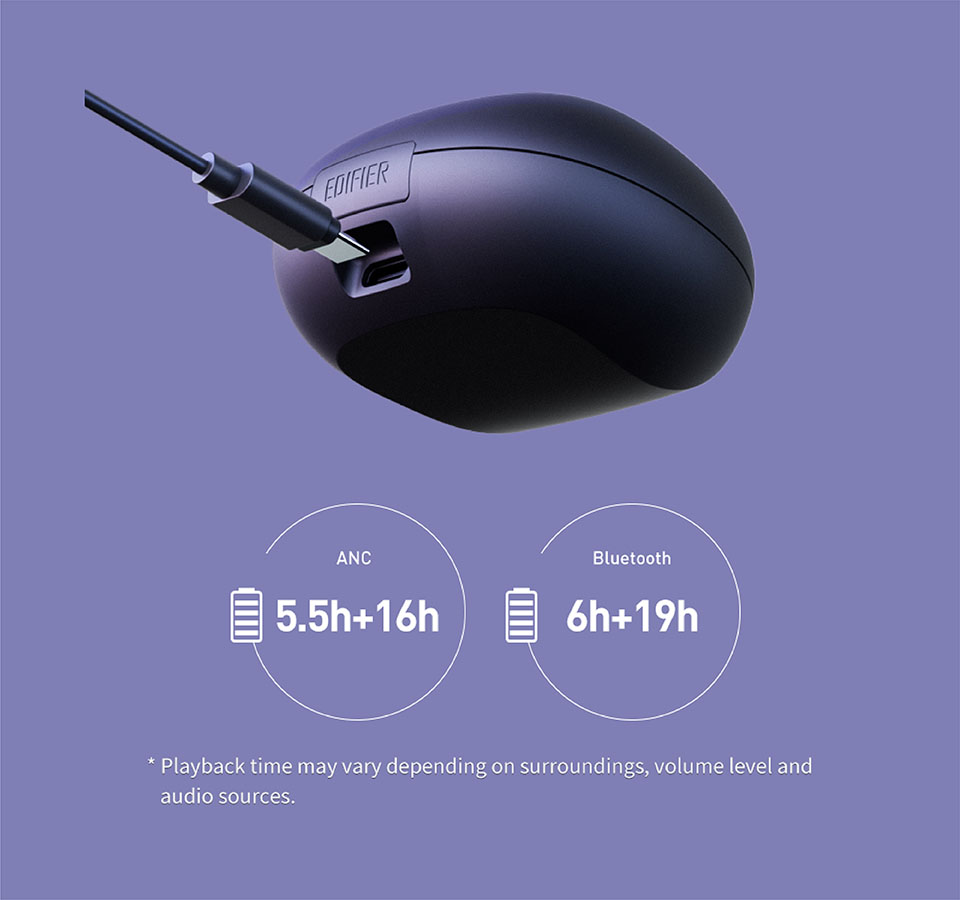 25-hour Playtime with Fast Charging 10-minute Charge for 1.5-hour Playback Time
When fully charged, the earbuds can play music for 6 hours long. You'll get 25 hours of total playback time when combined with the charging case. Both the earbuds and the charging case support fast charging: 10 minutes of quick charge to get a 1.5-hour playback time.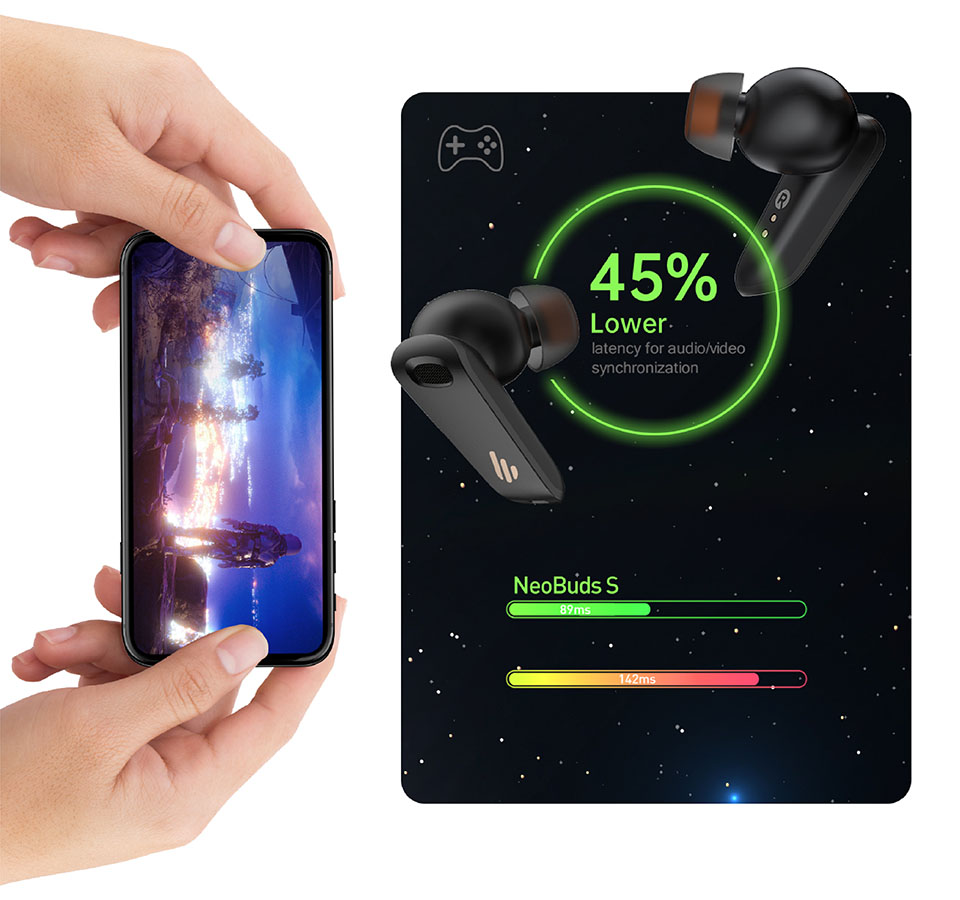 Ultra-Low Latency For the Best Gaming Experience
The gaming mode ensures the perfect synchronization of audio and video. This is helpful when sound is essential in a game that requires skillful tactics.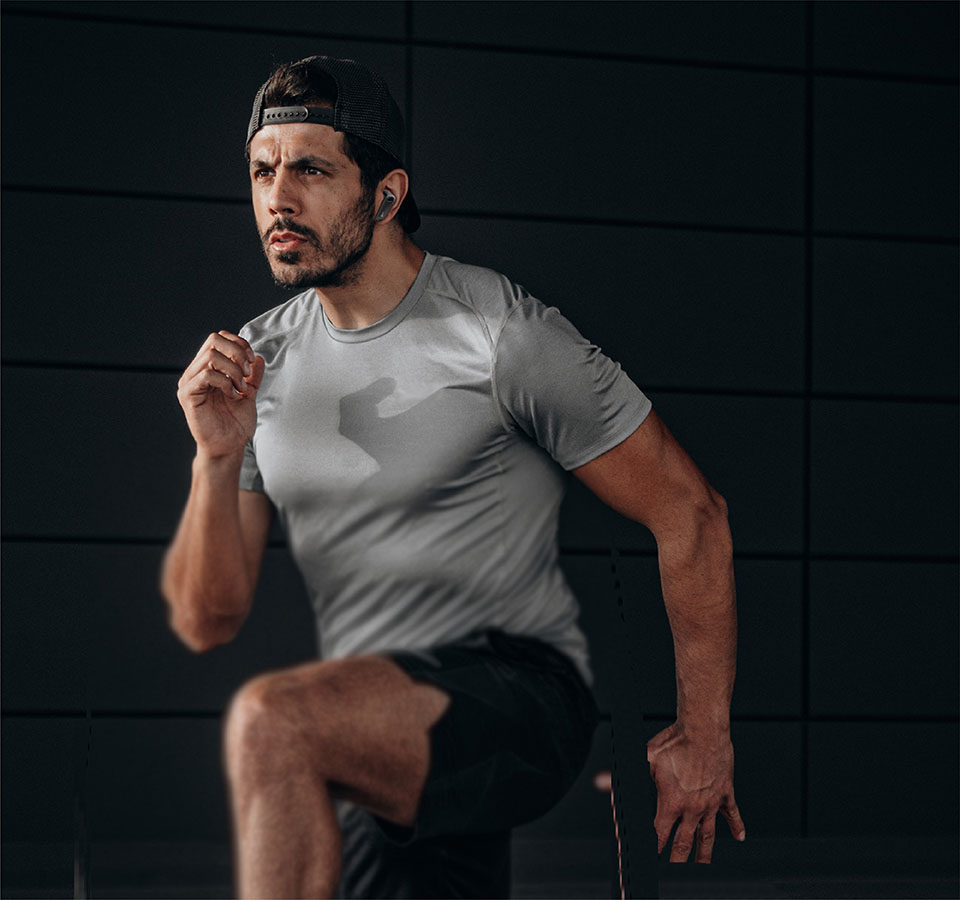 IP54-Rated Dust and Water Resistance Perfect For Everyday Use
The NeoBuds Earbuds are your daily companion. Whether you take them with you to the gym or listen to soothing beats while doing some work, it becomes a pleasant musical experience.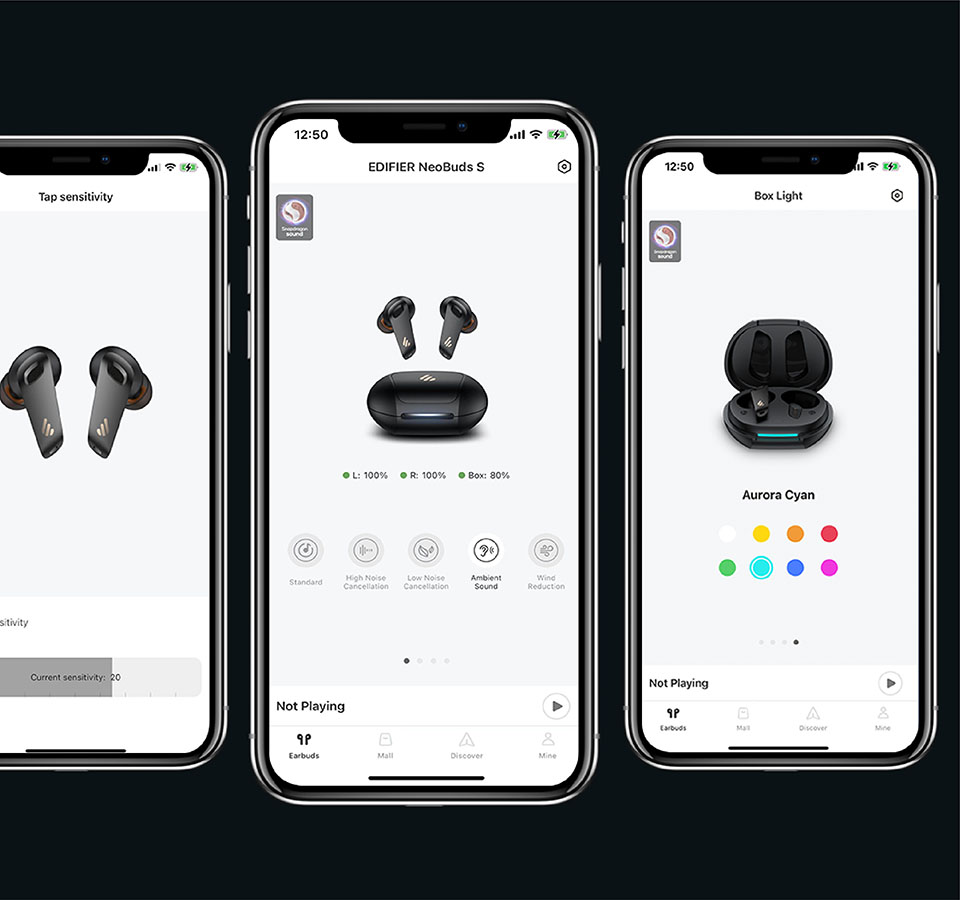 The Edifier Connect App Unlock More Features
You can personalize different settings and access more functions, simply use the Edifier Connect App and customize your earbuds according to your preferences.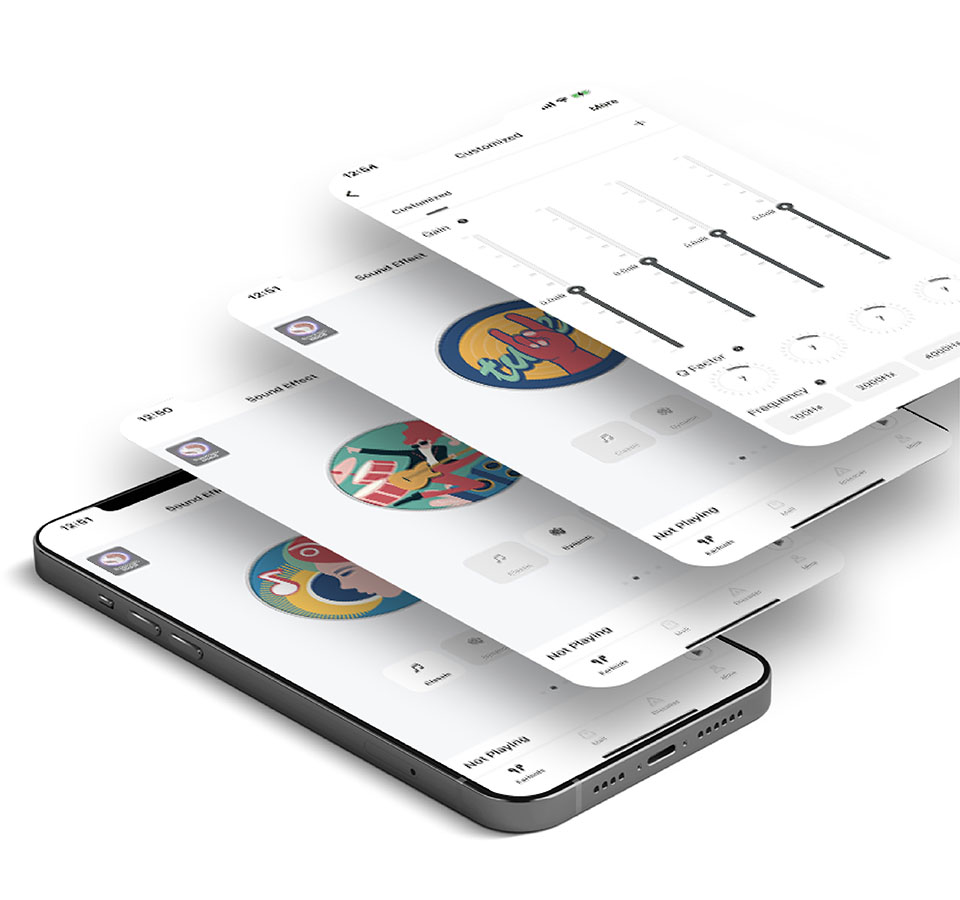 Personalized Sound Profiles Fine Tune Your Own Music
The NeoBuds S Earbuds come with three EQ Mode presets - Dynamic, Pure, and Audiophile. Switch between them through the Edifier Connect App, and also, you can fine-tune the Audiophile EQ Mode according to your preferences.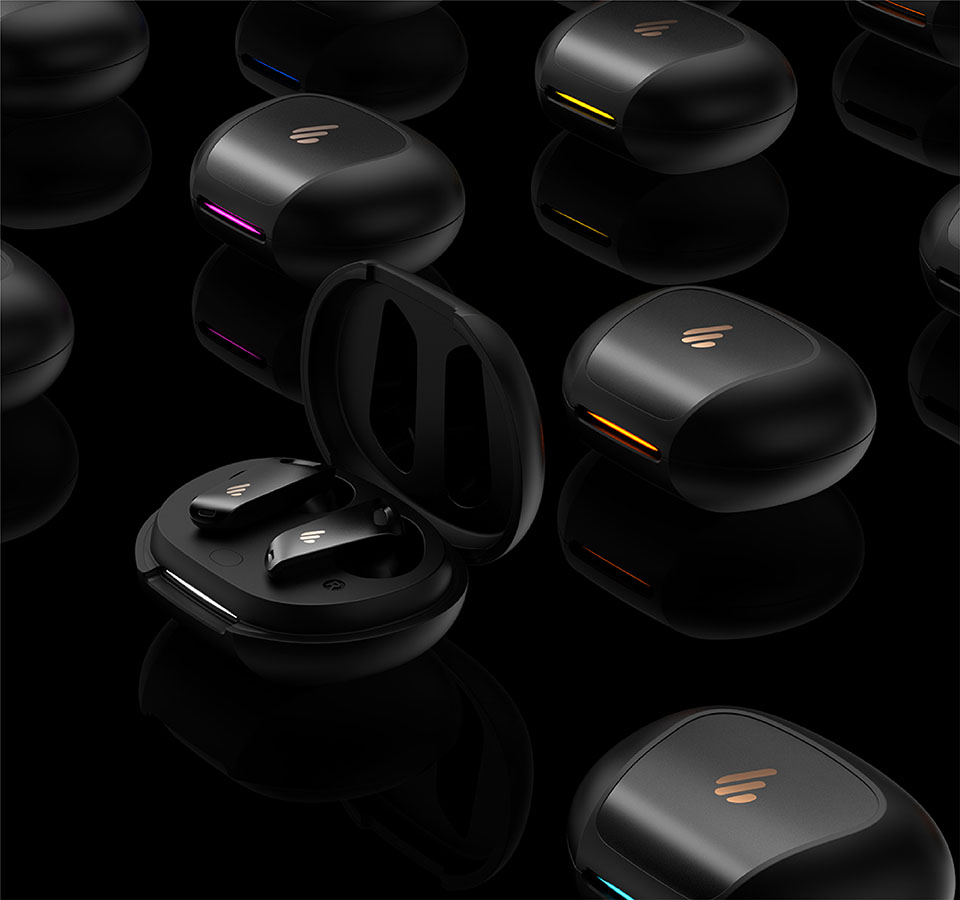 7-Colored LED Indicator Express Yourself Through Color
The 7 colors LED Indicator can be personalized according to your preferences. They are an optional feature for the charging case colors and will represent your true personality.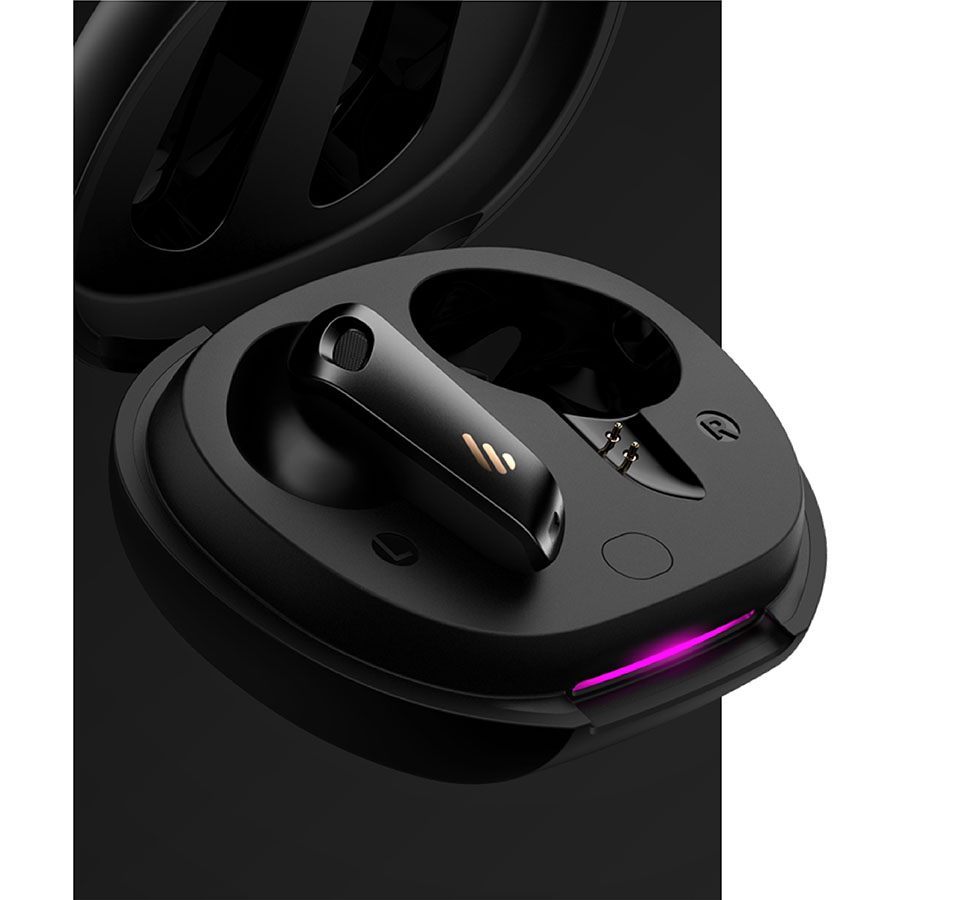 Fine Craftsmanship Futuristic Aesthetic
The charging case has a matte texture that's stain-resistant and doesn't leave any fingerprint marks. It has a smooth, natural feel, while the metallic surface makes it unique and dynamic. The indicator bar can illuminate 7 different colors that can be personalized via the Edifier Connect App.