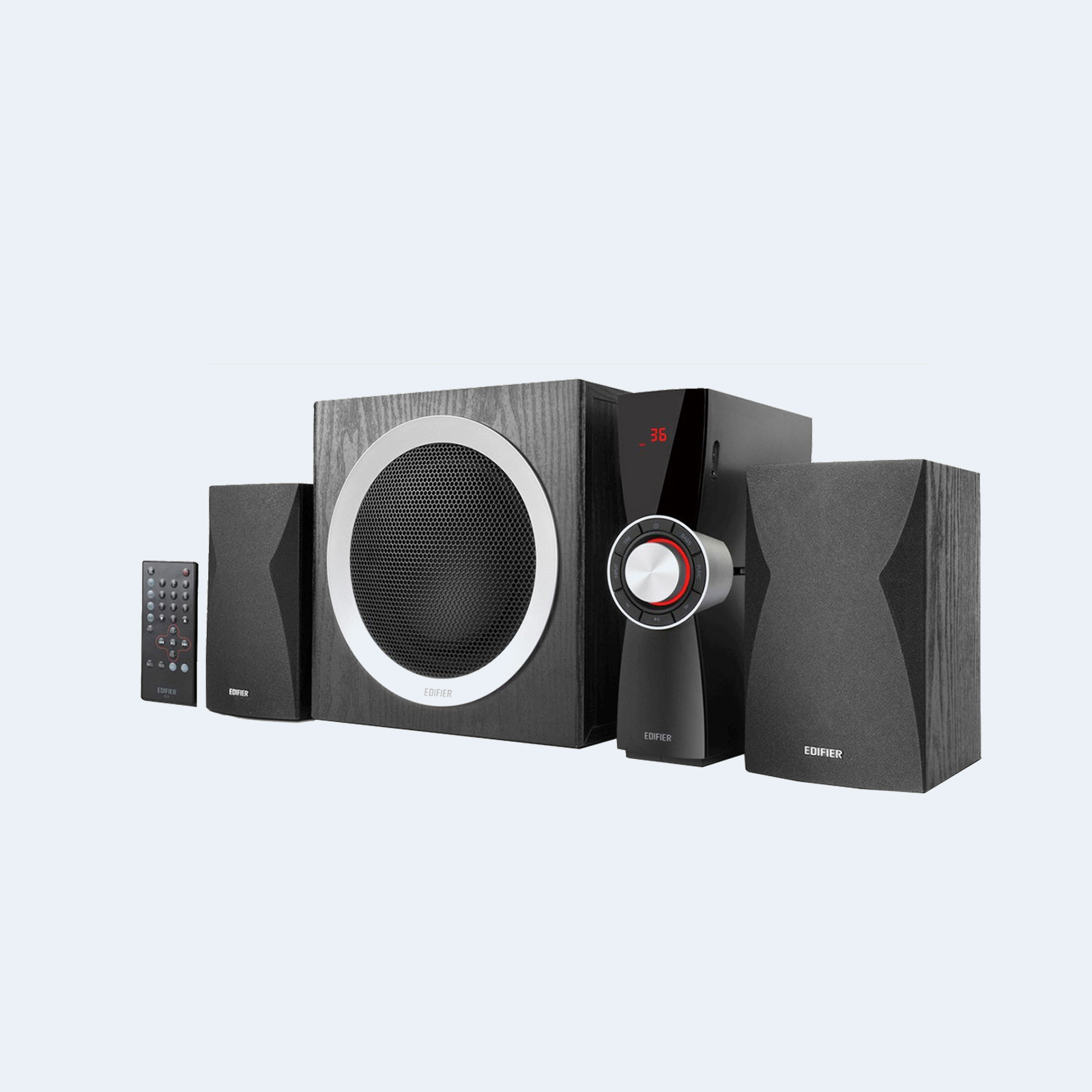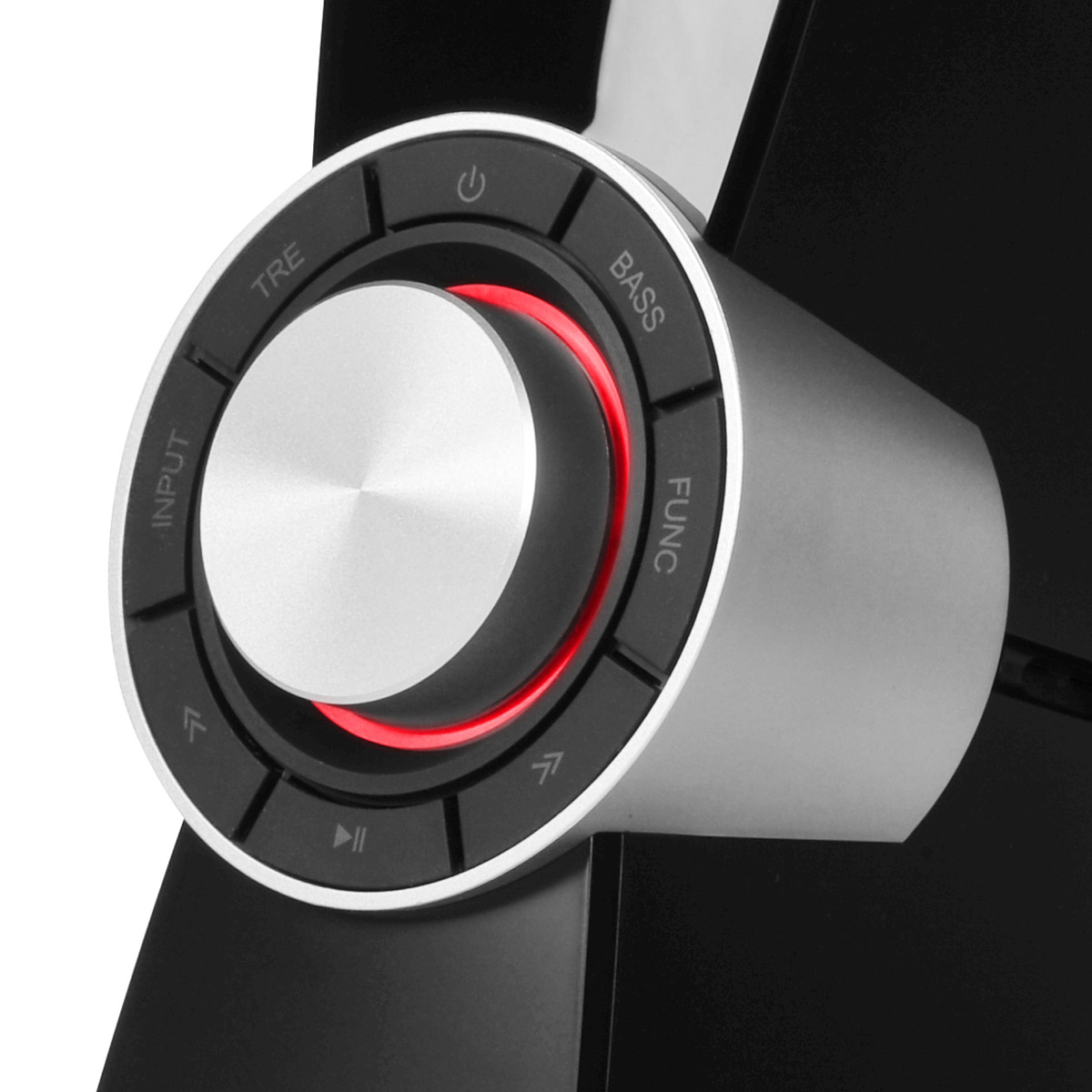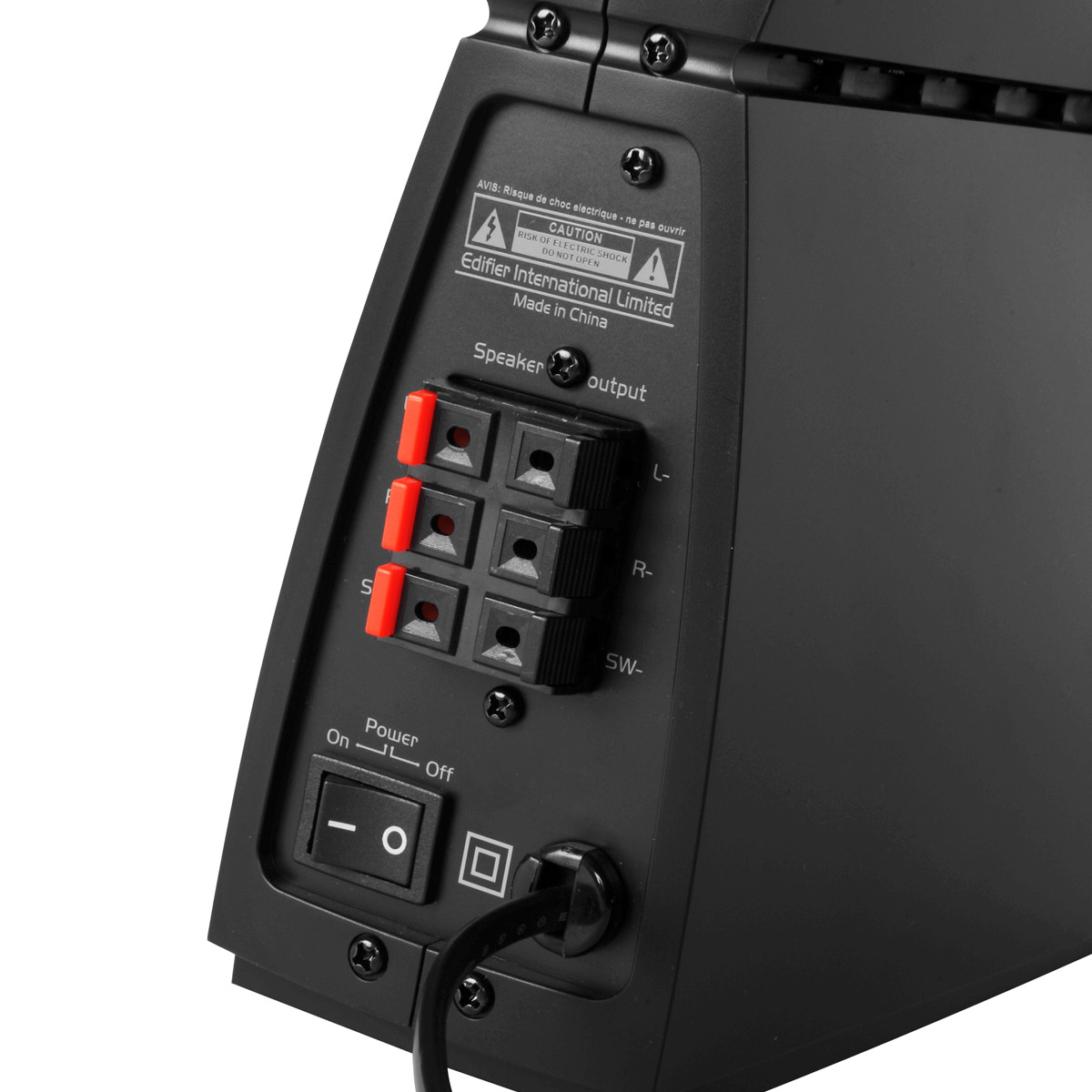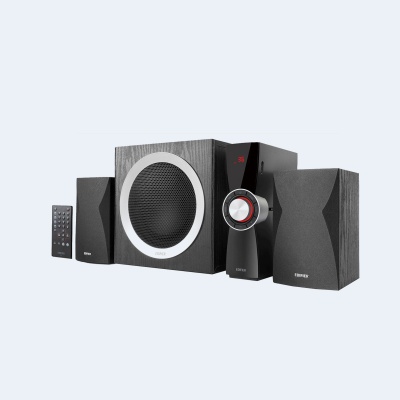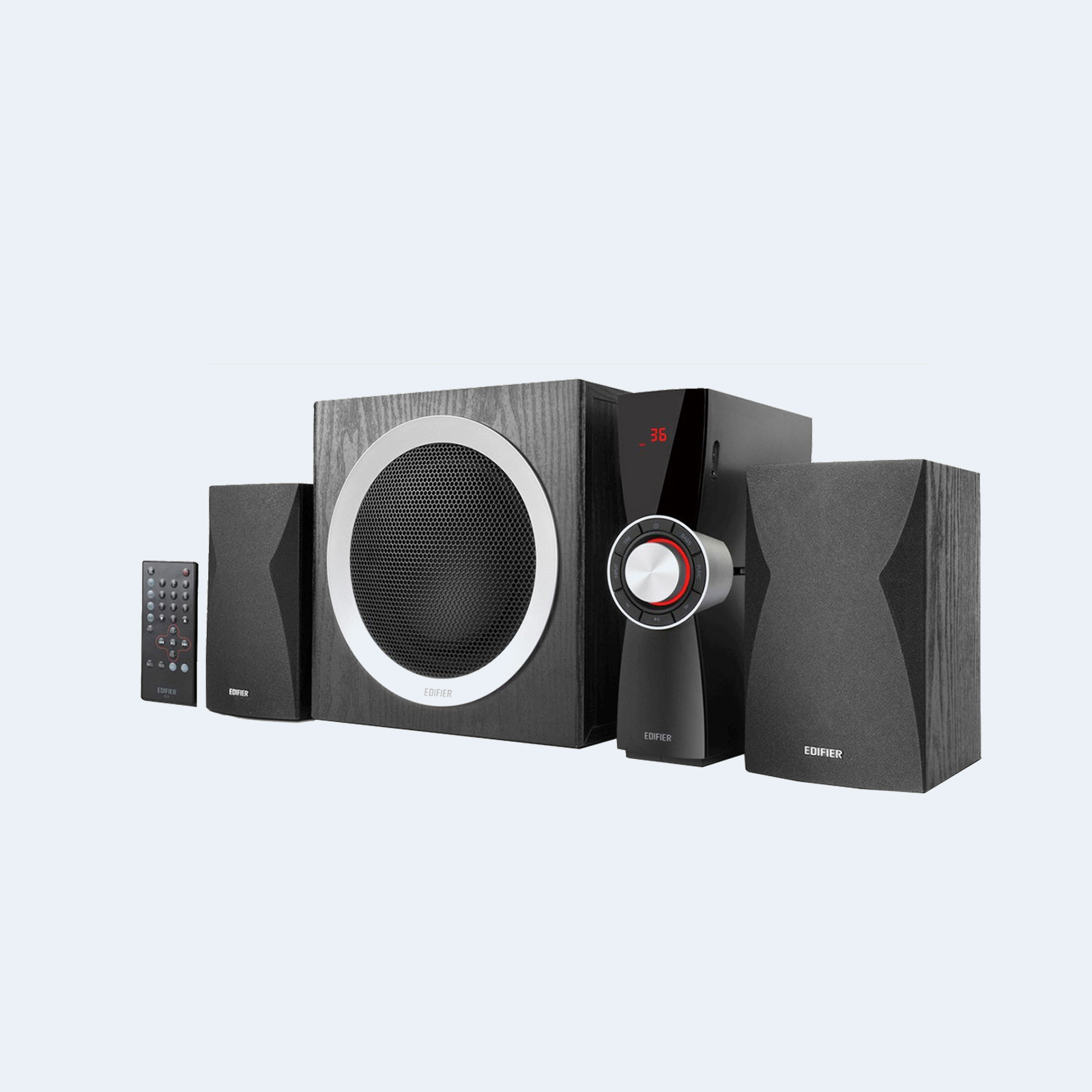 C3X
Improved sound quality with USB and SD input.
D-class amplifier system with Digital Signal Processing system creates high-quality sound
Connect any device with USB, SD card and Aux inputs
External amplifier with LED digital display to modify sound output easily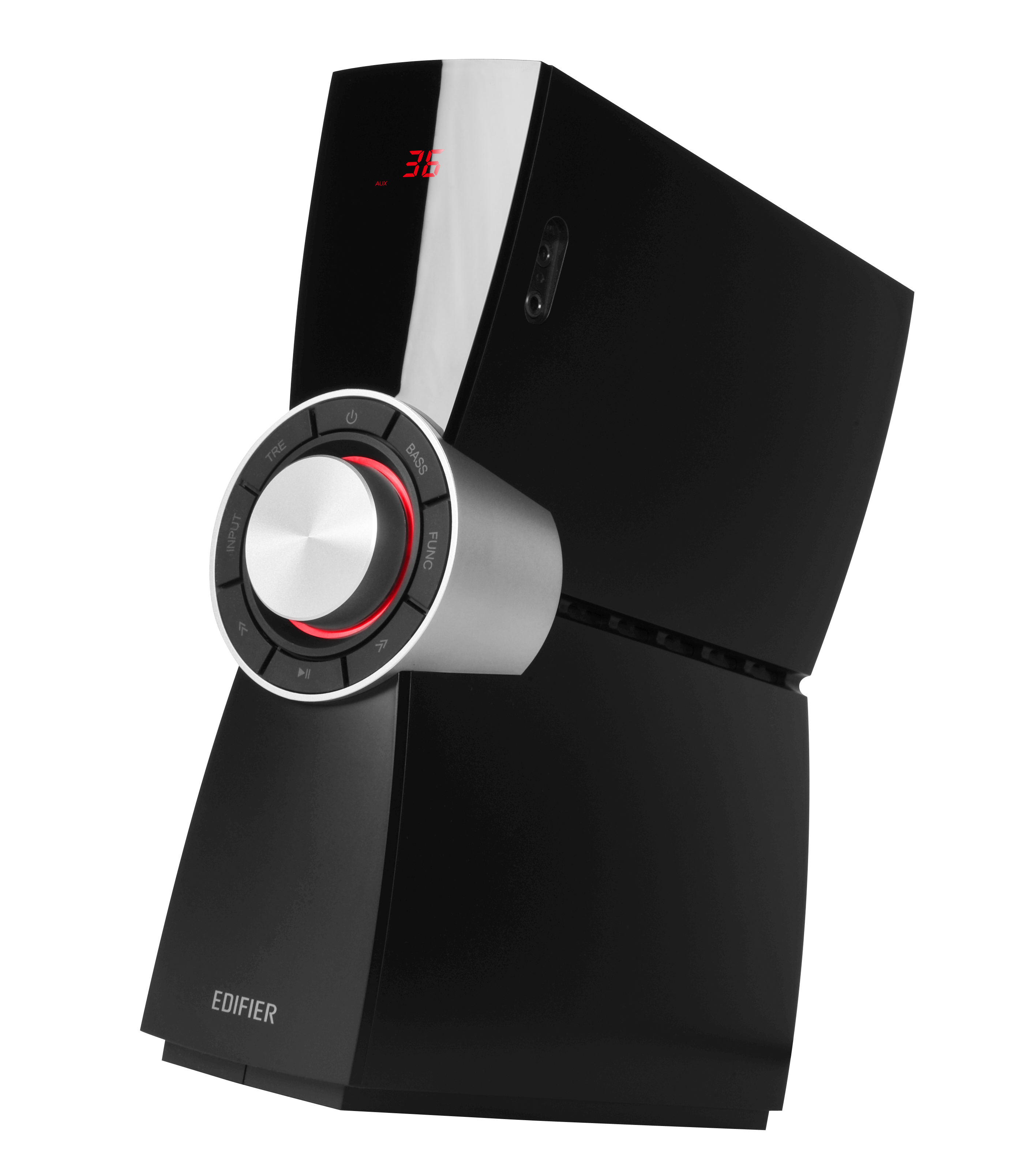 Highly Customizable Command Center
The 8-button command center gives you full control over the 2.1 speaker system. Adjust both the bass and treble levels to fit comfortably to suit your ear. Skip tracks, play, and pause songs and switch inputs. Crank the knob for a loud sound and rock out to your favorite songs.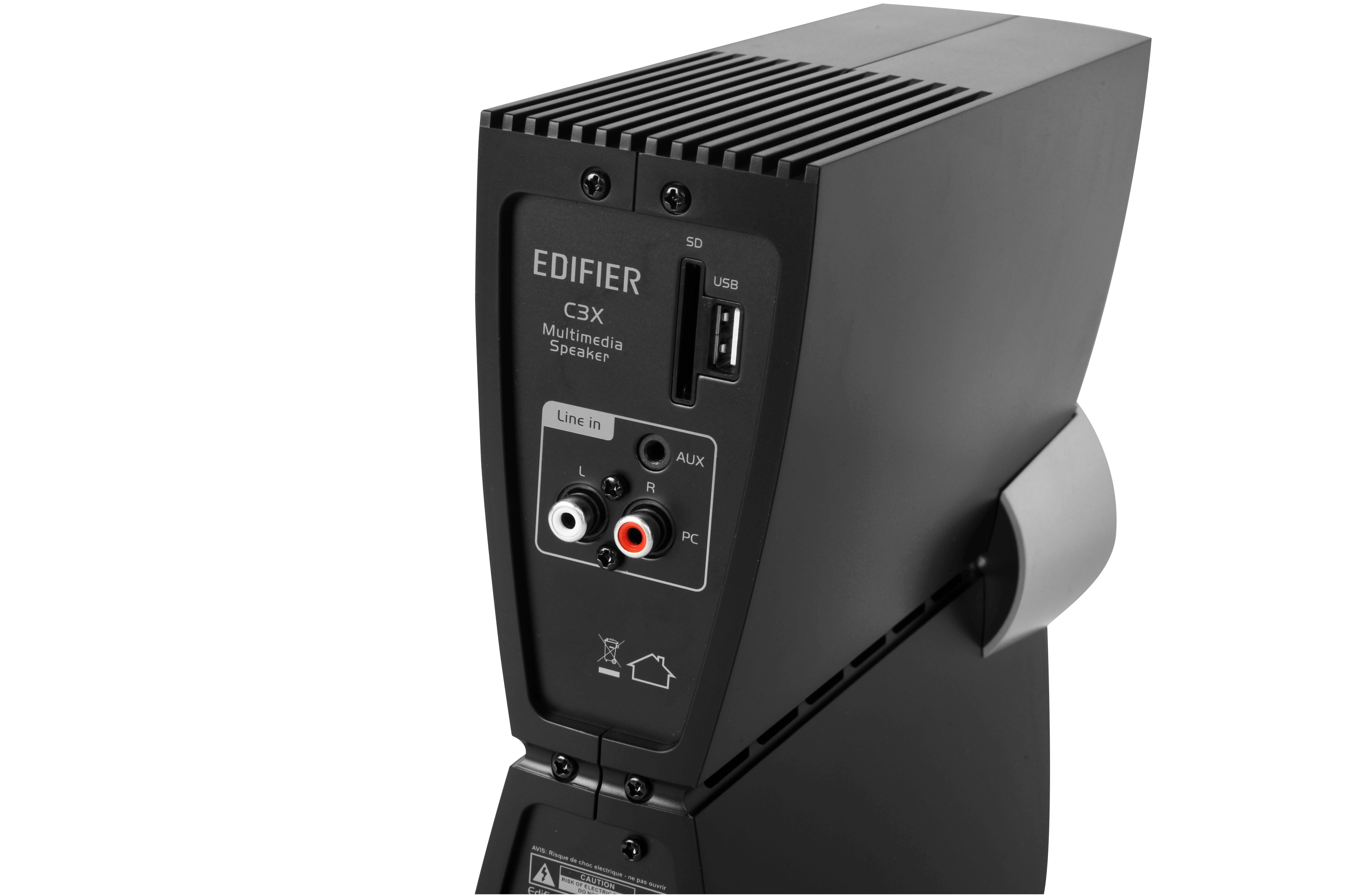 4-Way Input
C3X is a multimedia high definition 2.1-speaker system capable of using 4 different inputs. Using SD and USB inputs, you can easily select which tracks you want to play from the command center. Plug in your headphones through the auxiliary port or your computer through the RCA input.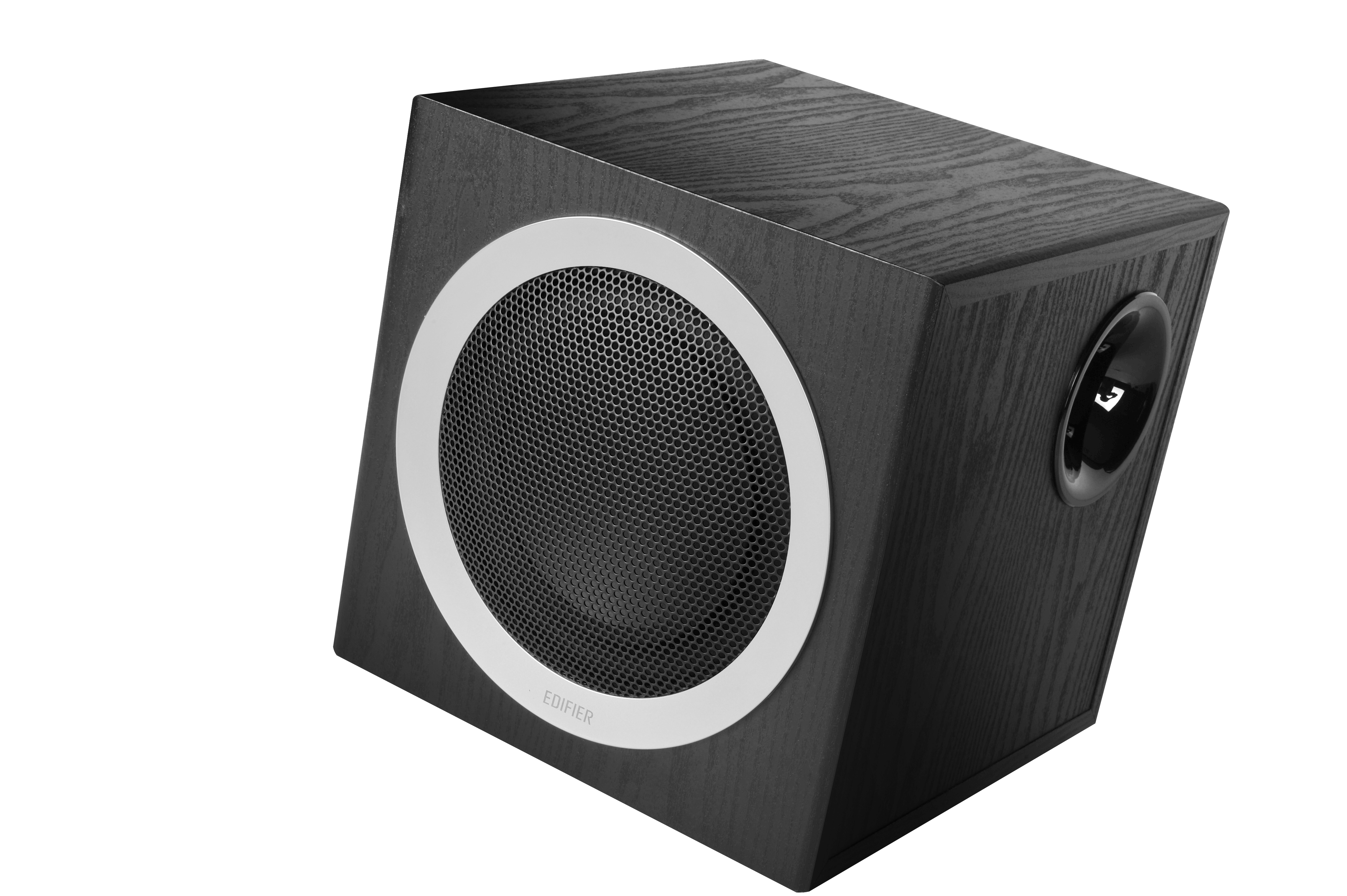 8-inch Super Subwoofer
Made from 100% medium-density fiberboard, the C3X was developed with an 8-inch super subwoofer that drives forth a powerful bass sound with 45 watts of power.