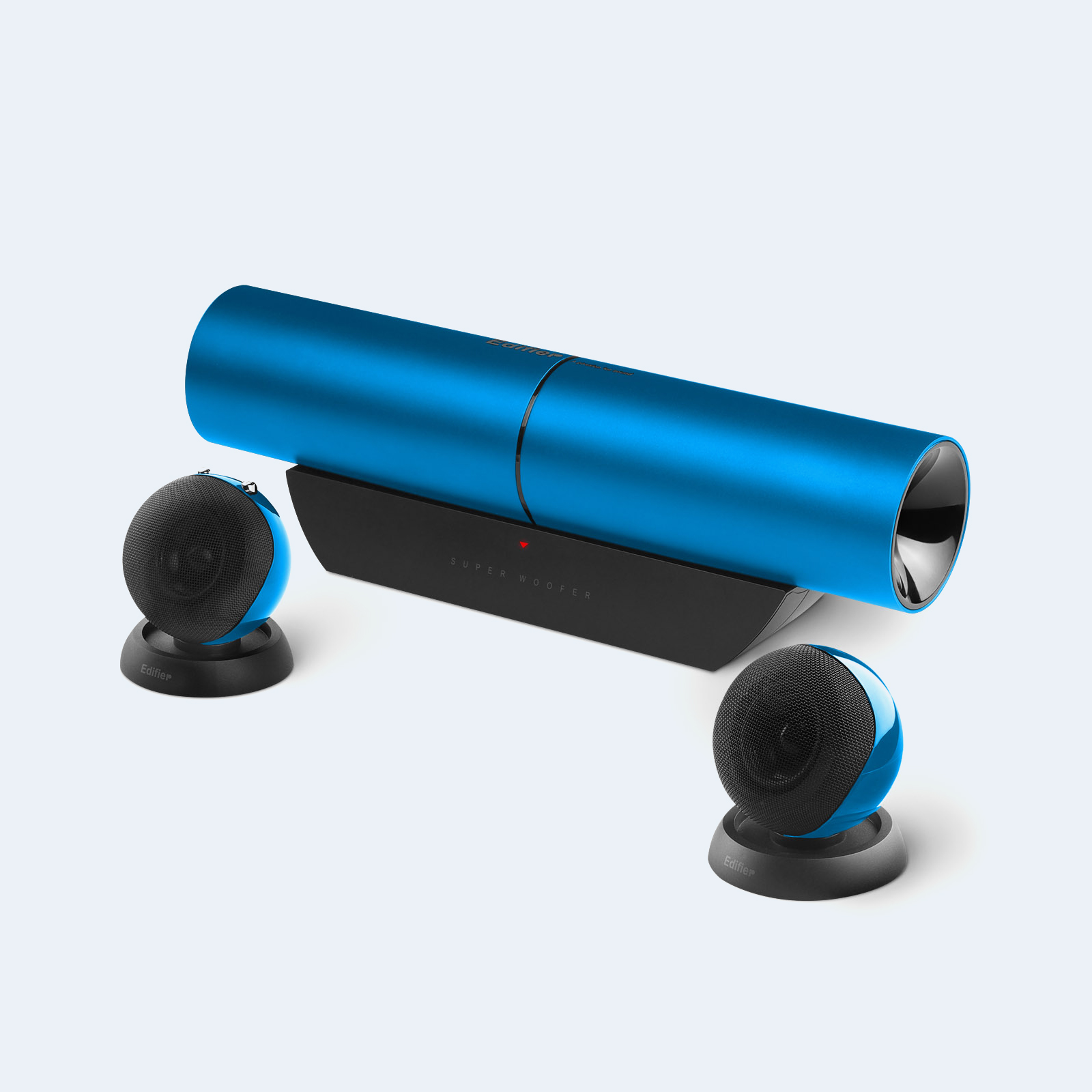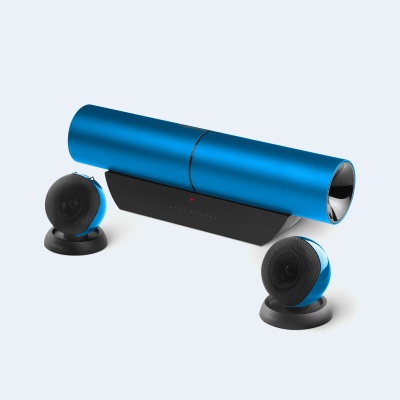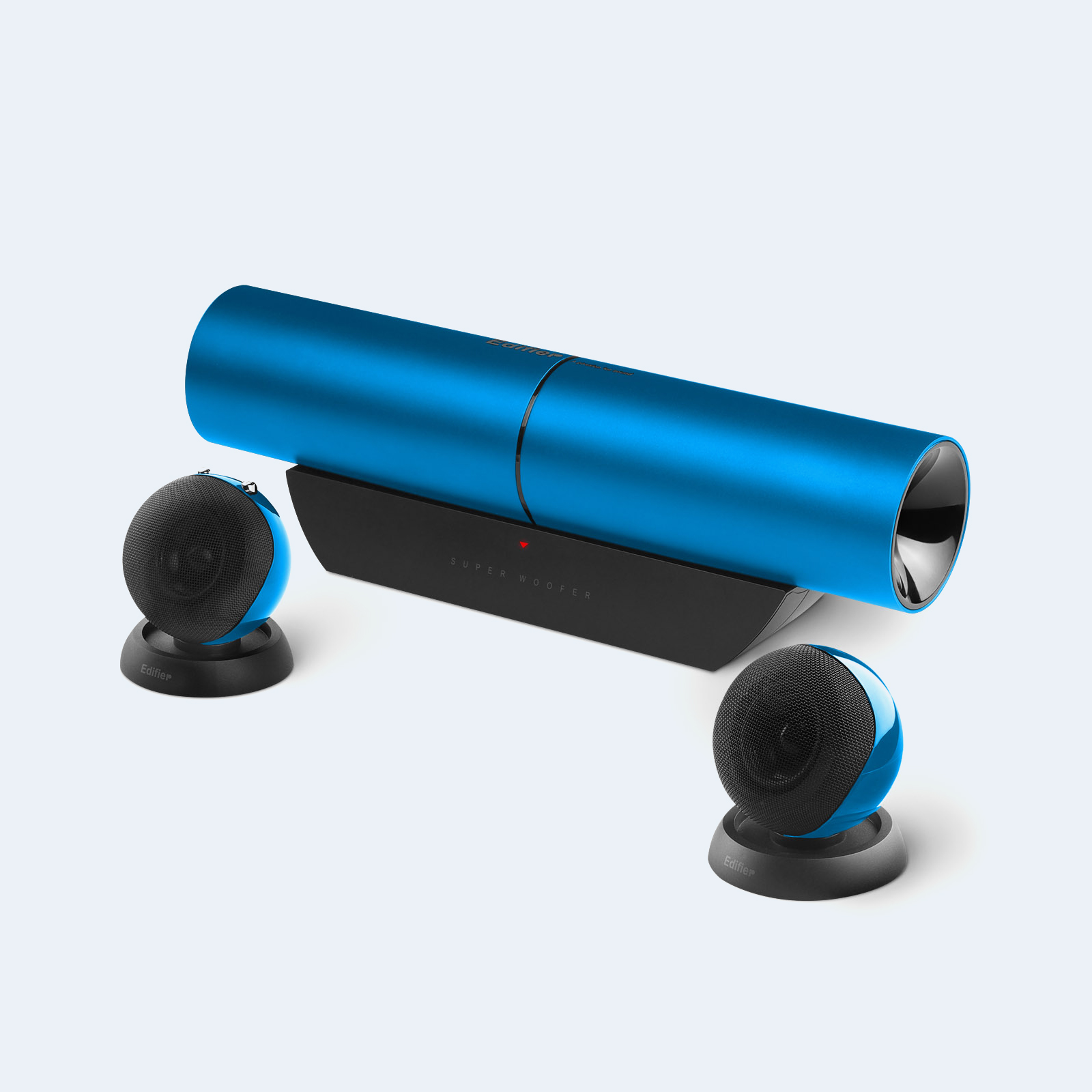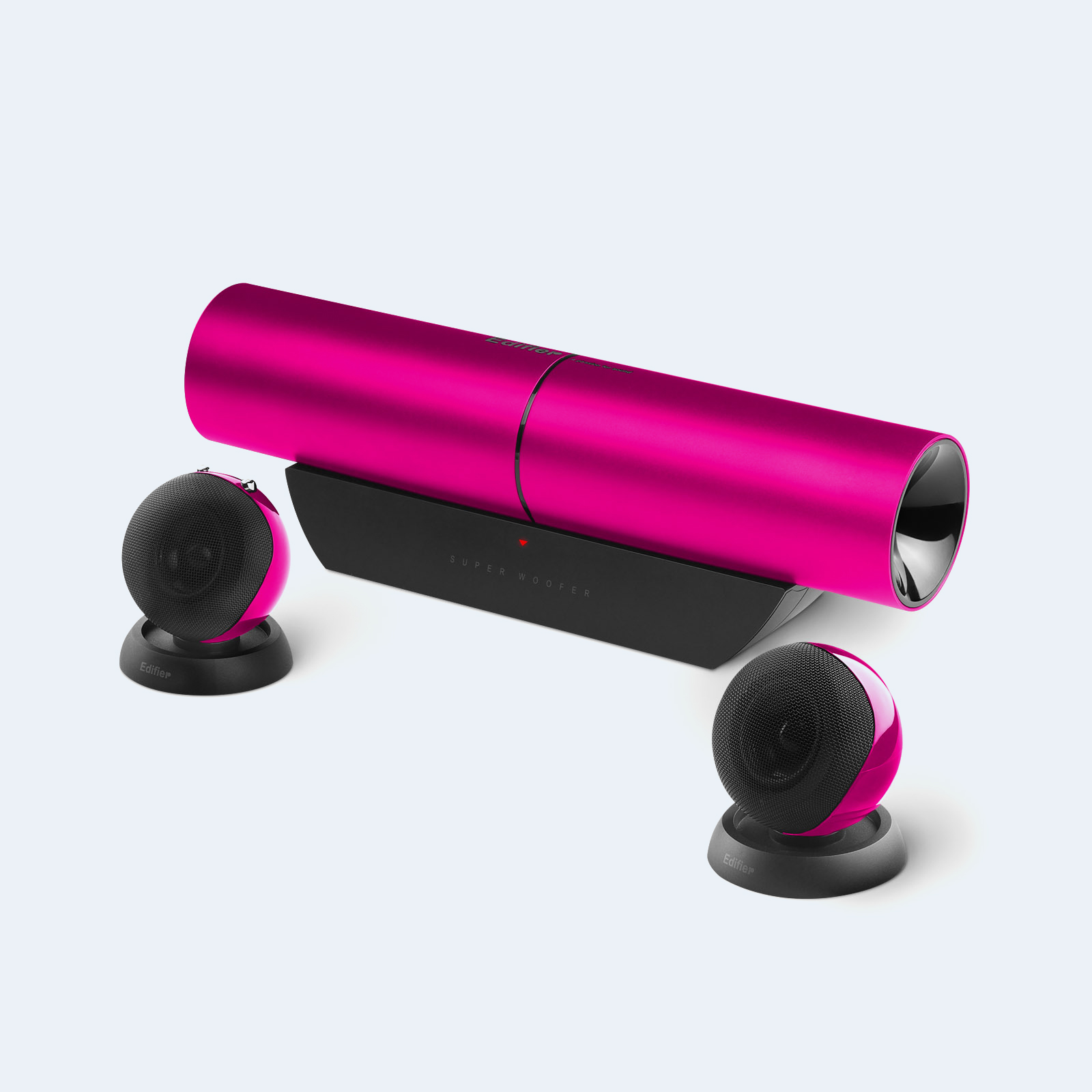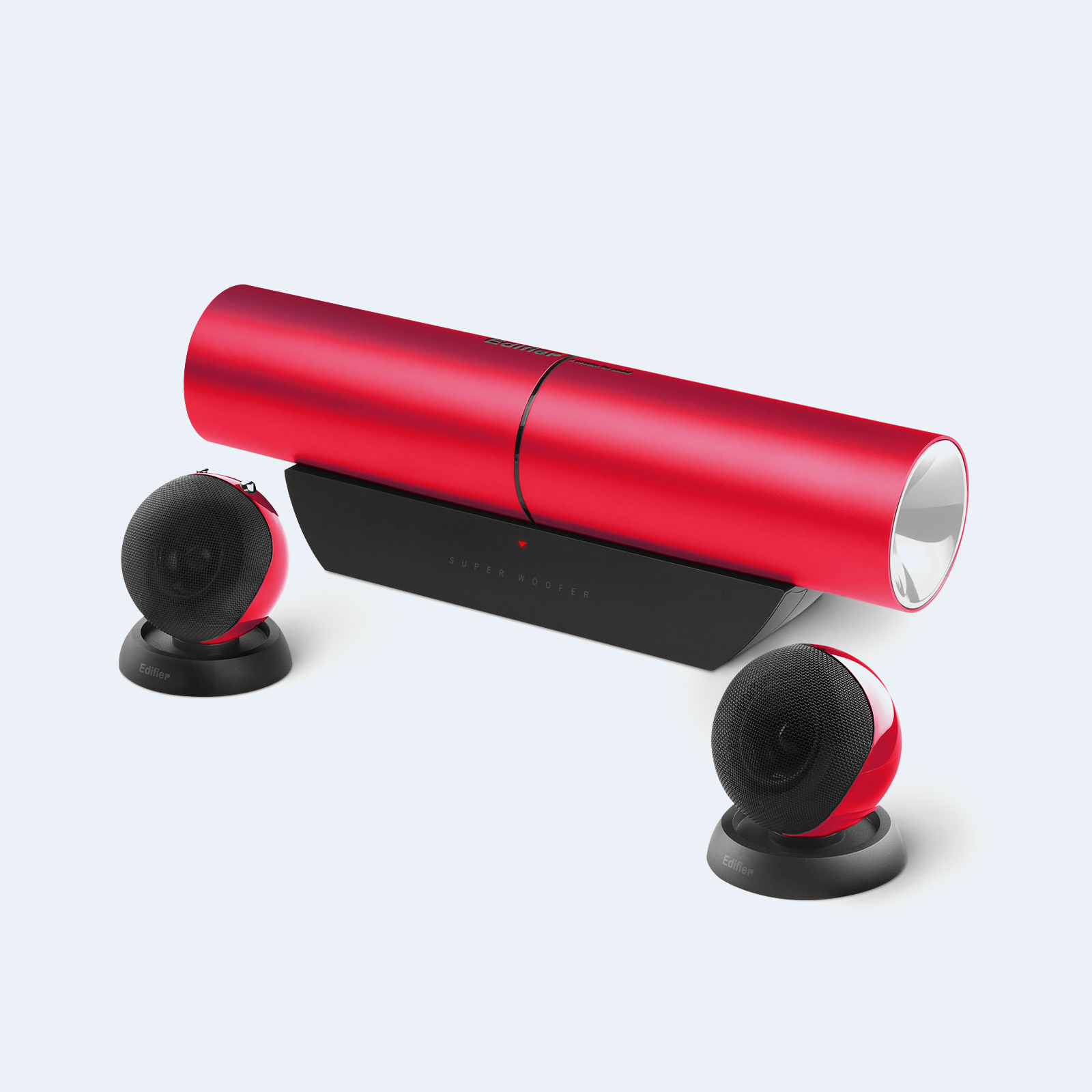 Aurora
Speakers have never looked so good.
2.1 Portable audio system ideal for notebook, PC
Satellite mounted volume and mute control for easy of use
Magnetically-shielded full range spherical satellites with metal weave speaker grill
Overview
The award-winning Aurora 2.1 speaker system is engineered to impress. Compact, lightweight, but incredibly functional. And with 5 eye-popping colors to choose from, amazing sound has never looked so good.
Award-Winning Design
Recognized for its stylish yet functional design, Aurora is the winner of the prestigious Red Dot Design Award. The 2.1 speaker system features a 2" tubular subwoofer and 2 spherical satellites with metal weave grills. No matter where you choose to place Aurora, it's going to look gorgeous and sound amazing.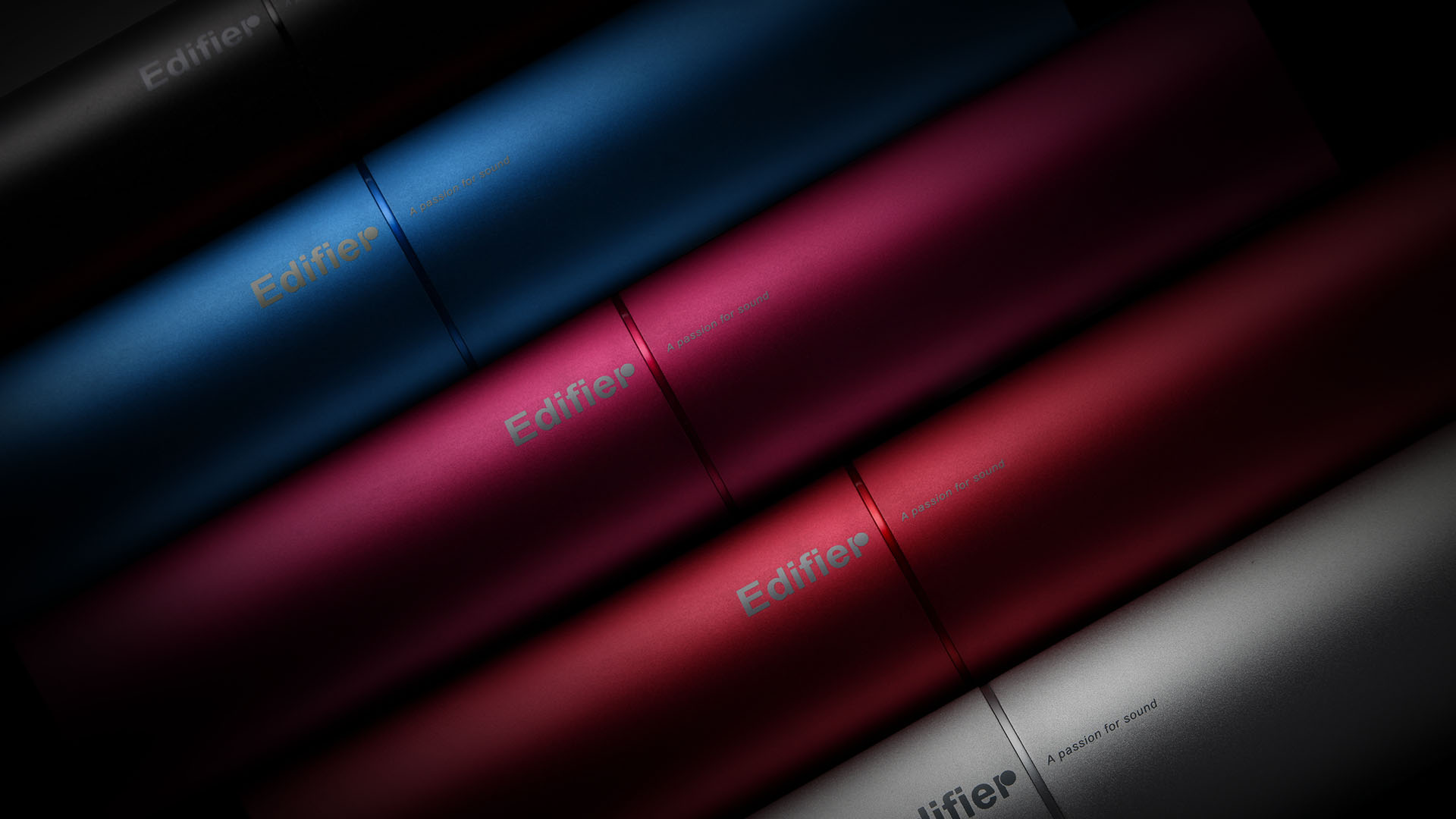 Colorful Music
A complete music experience is one that stimulates all your senses. Aurora makes music look as good as it sounds, thanks to an impressive selection of eye-popping colors. You're bound to find a color that reflects your personality and complements your space, at home or in the office.
Convenient Control
Control your music at your fingertips, with 2 volume control buttons conveniently located on top of the satellite.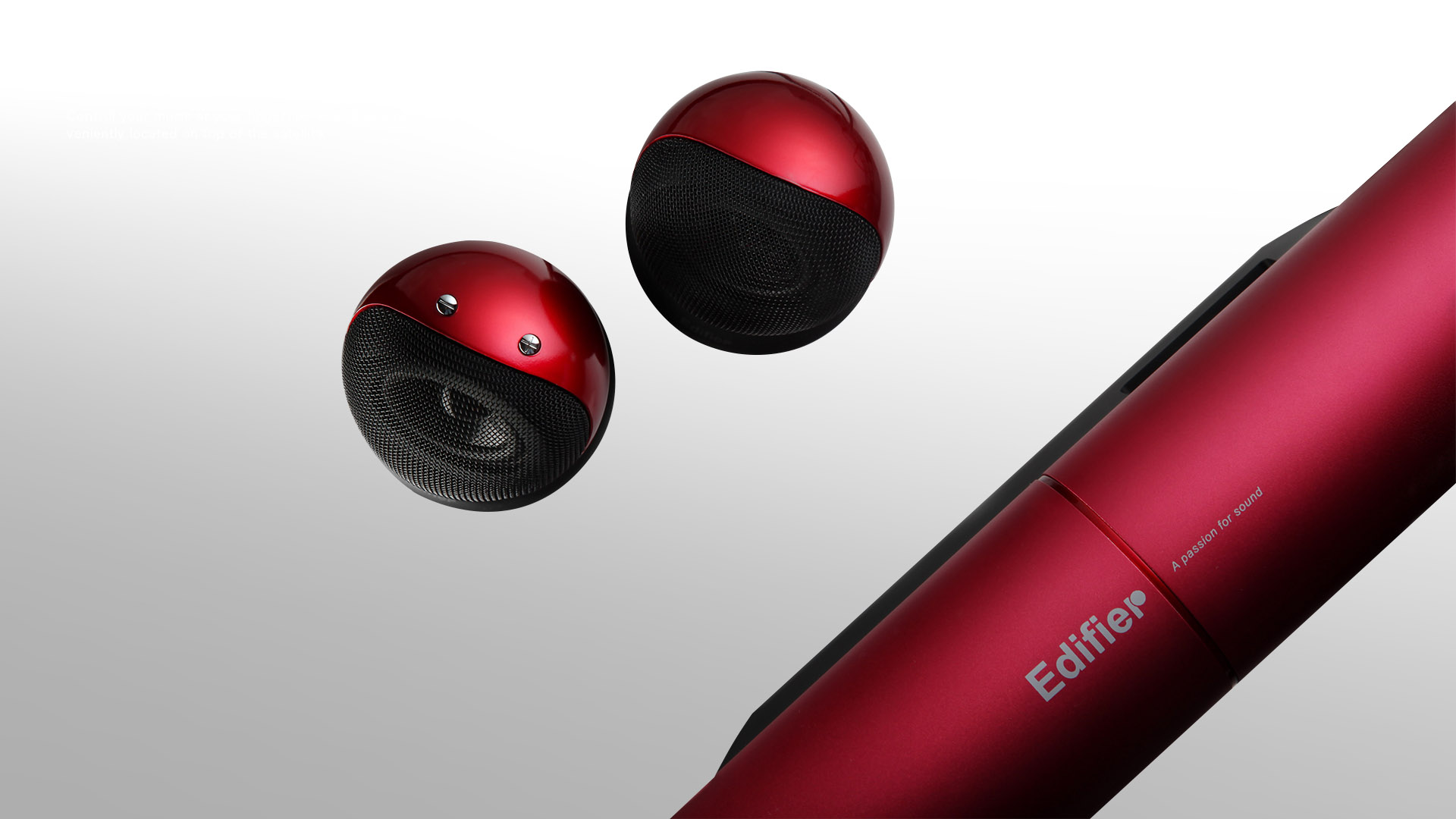 Specifications
FREQUENCY RESPONSE
Satellites: 230Hz - 20kHz | Subwoofer: 45Hz - 200Hz
INPUT SENSITIVITY
Intelligent Sensitivity Adjustment (I.D.C)
SUBWOOFER / BASS UNIT
2 inch, Magnetically shielded, 4Ω
MIDRANGE / HIGH UNIT
1½ inch, Magnetically shielded, 4Ω
DIMENSION
Satellite: 59mm x 67mm x 59mm | Subwoofer: 280mm x 87mm x 59mm (W x H x D)
WEIGHT
1.00Kg (Net) | 1.30Kg (Gross)