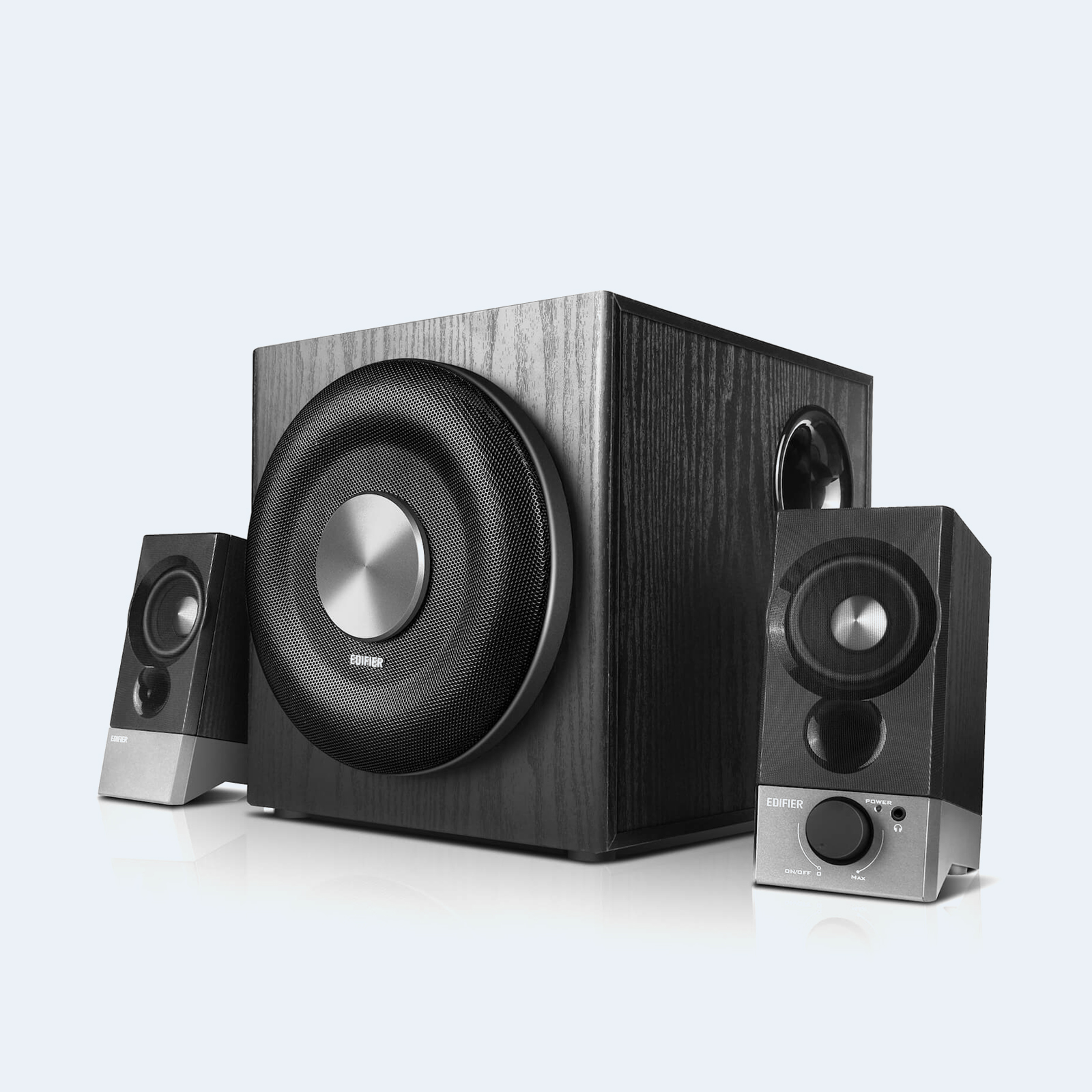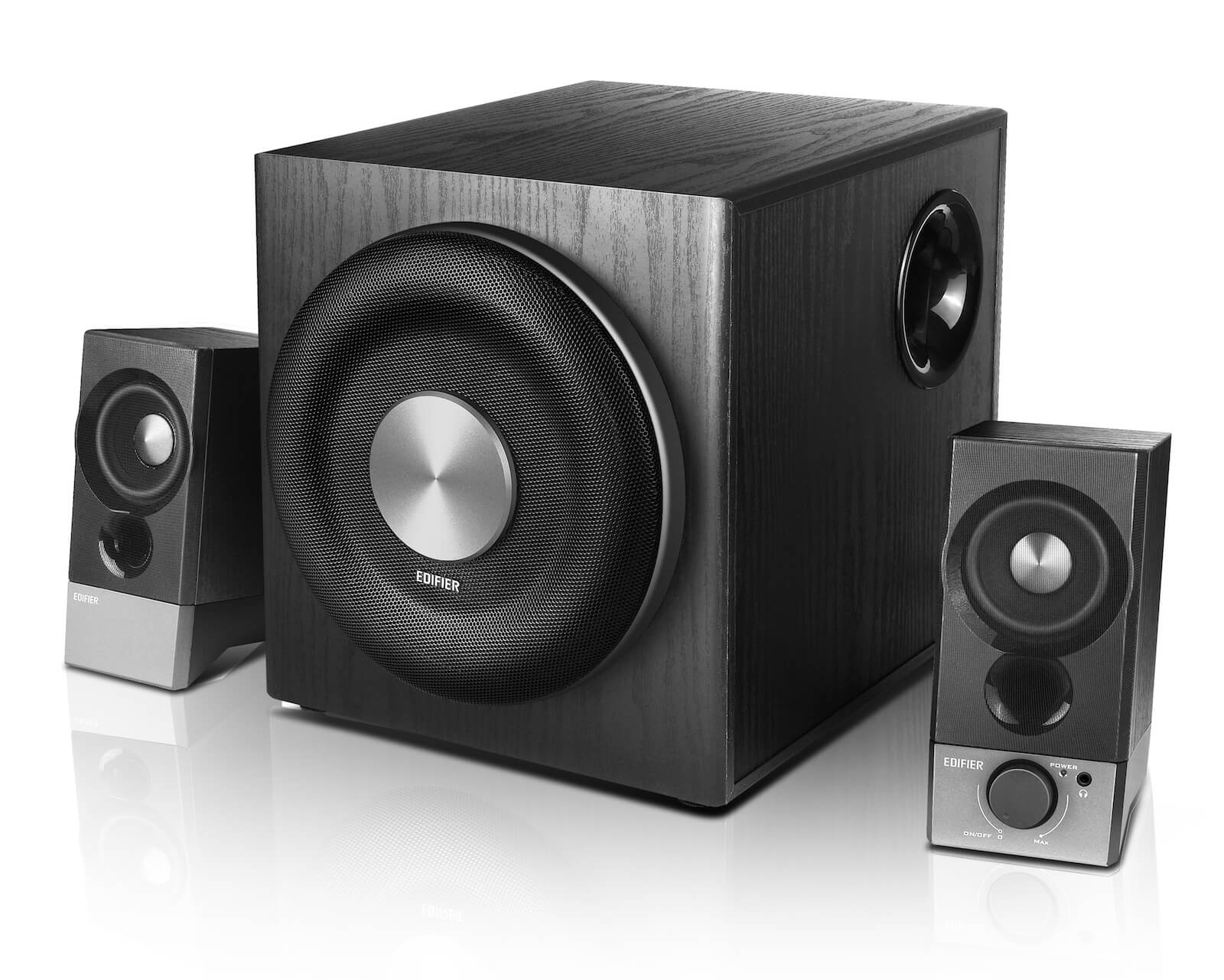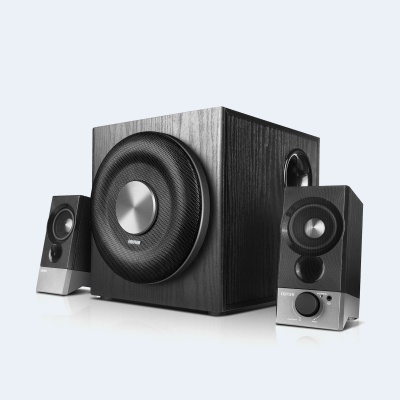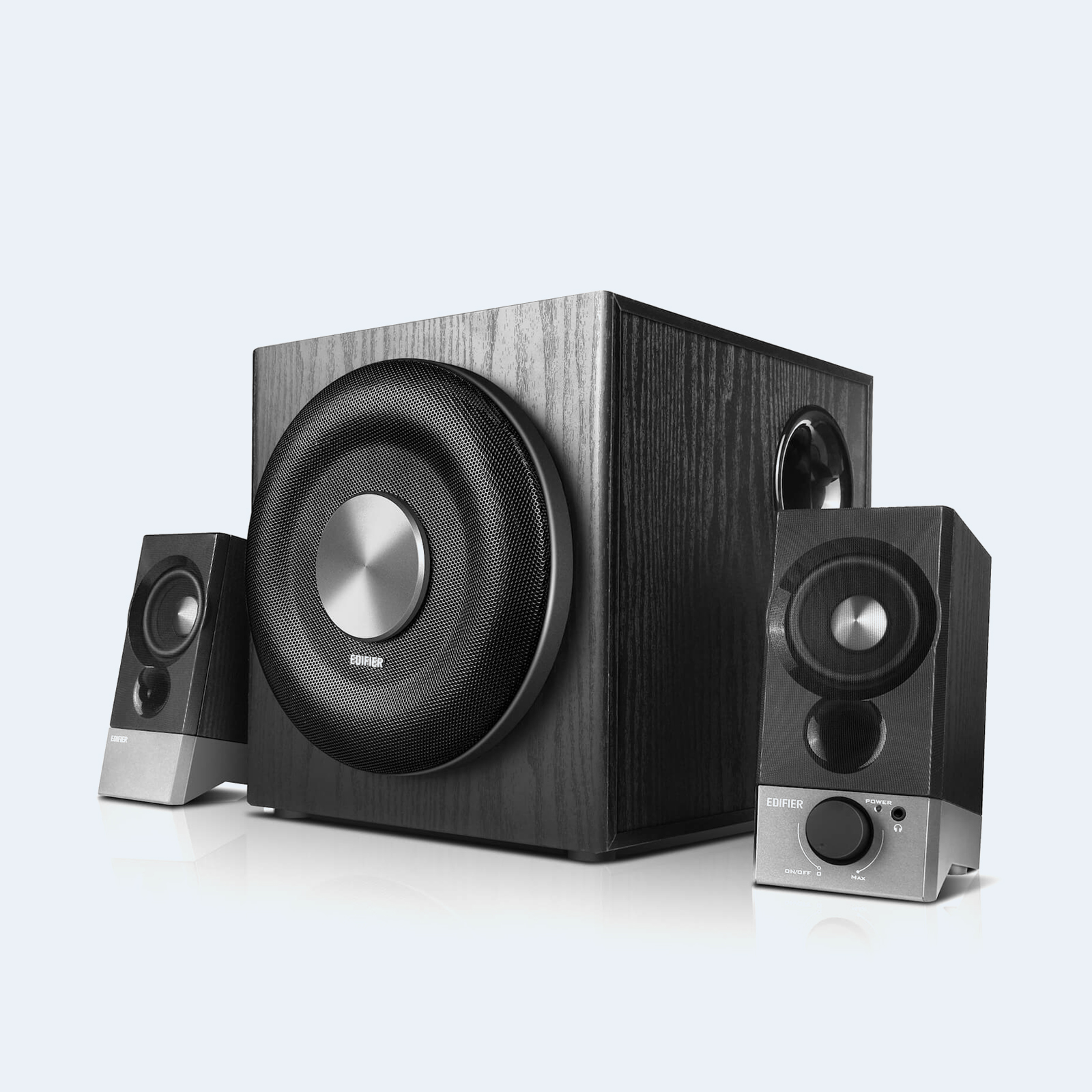 M3600D
THX Certified Sound
8-Inch Subwoofer Driver
Headphone Jack on Satellite
Connect via Optical, Coaxial, Line in, or AUX
2

Year Warranty
Free Shipping Over $99 to 48 States
30

Day Return Policy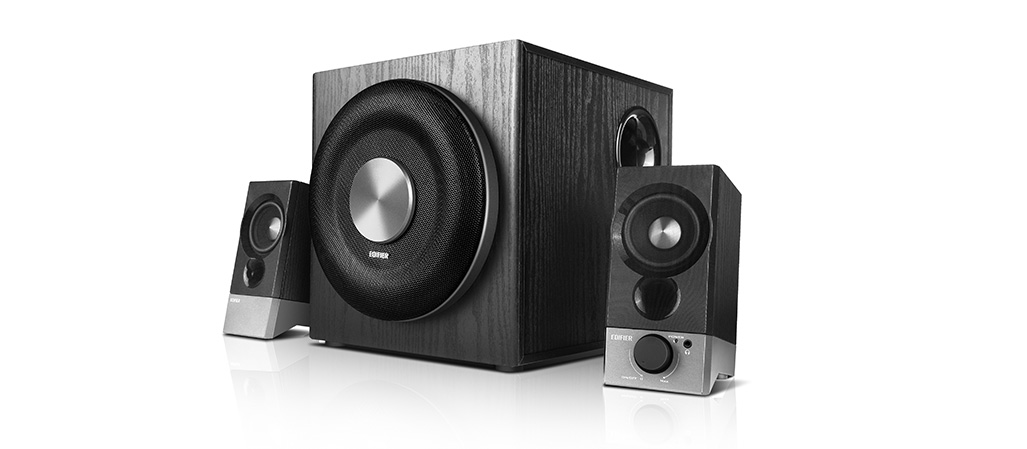 An Exceptional Audio Experience – THX Certified
The Ultimate Multimedia 2.1 Speaker System
The perfect speaker subwoofer set up for customers who want to have an amazing movie watching, gaming or music listening experience.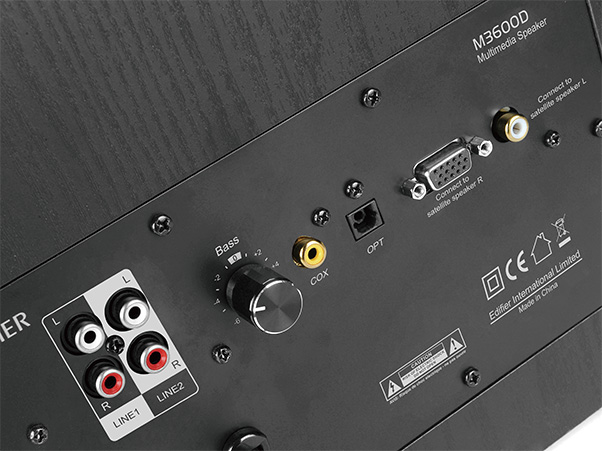 Inputs Located on Subwoofer Back Panel
Connect to 4 devices using the RCA, AUX, coaxial, and optical connections. Digital connections on the speaker system are great for connecting to your TV, game console, computer, or Blu-ray player. The analog connectors such as line-in, make connecting to record players simple and easy.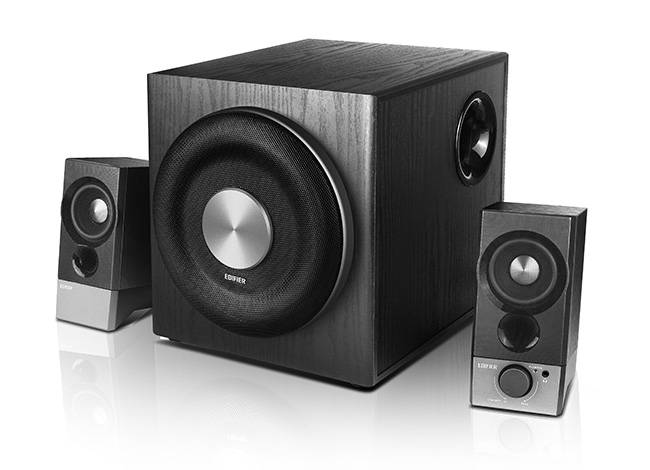 Incredible Power
The M3600D features a total power output of 200watts. The bass pounding subwoofer outputs a total of 130watts to feel the impact that movies, games, and music leave on you. IF you need to play your sound late into the night, plug in your headphones into the headphone jack on the front right satellite speaker.
Specifications
SIGNAL-TO-NOISE RATIO
R/L: ≥84dB(A) SW: ≥80dB(A)
INPUT TYPE
Optical, Coaxial, Line in, AUX
INPUT SENSITIVITY
Line 1: R/L: 600 ±50mV SW: 1300 ±mV | Line 2: R/L: 800 ±50mV SW: 1700 ±mV | AUX: R/L: 550 ±50mV SW: 1200 ±mV | Opt/Coax: R/L: 350 ±50mV SW: 750 ±mV