Pocket-sized sound in the palm of your hand
MP100 Portable Bluetooth Speaker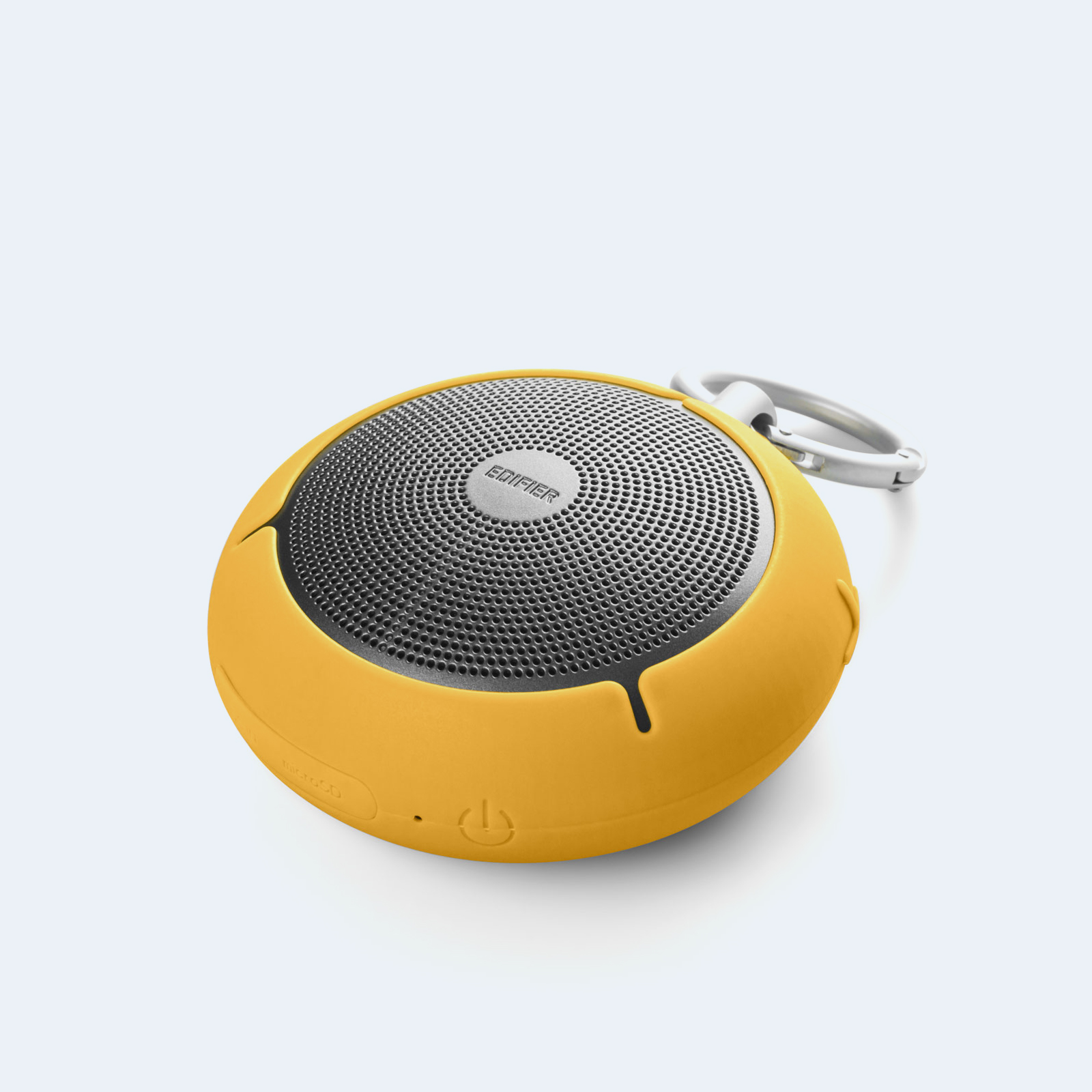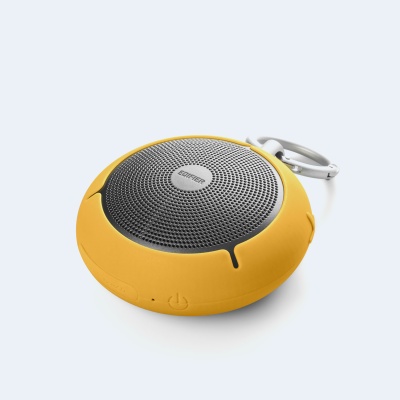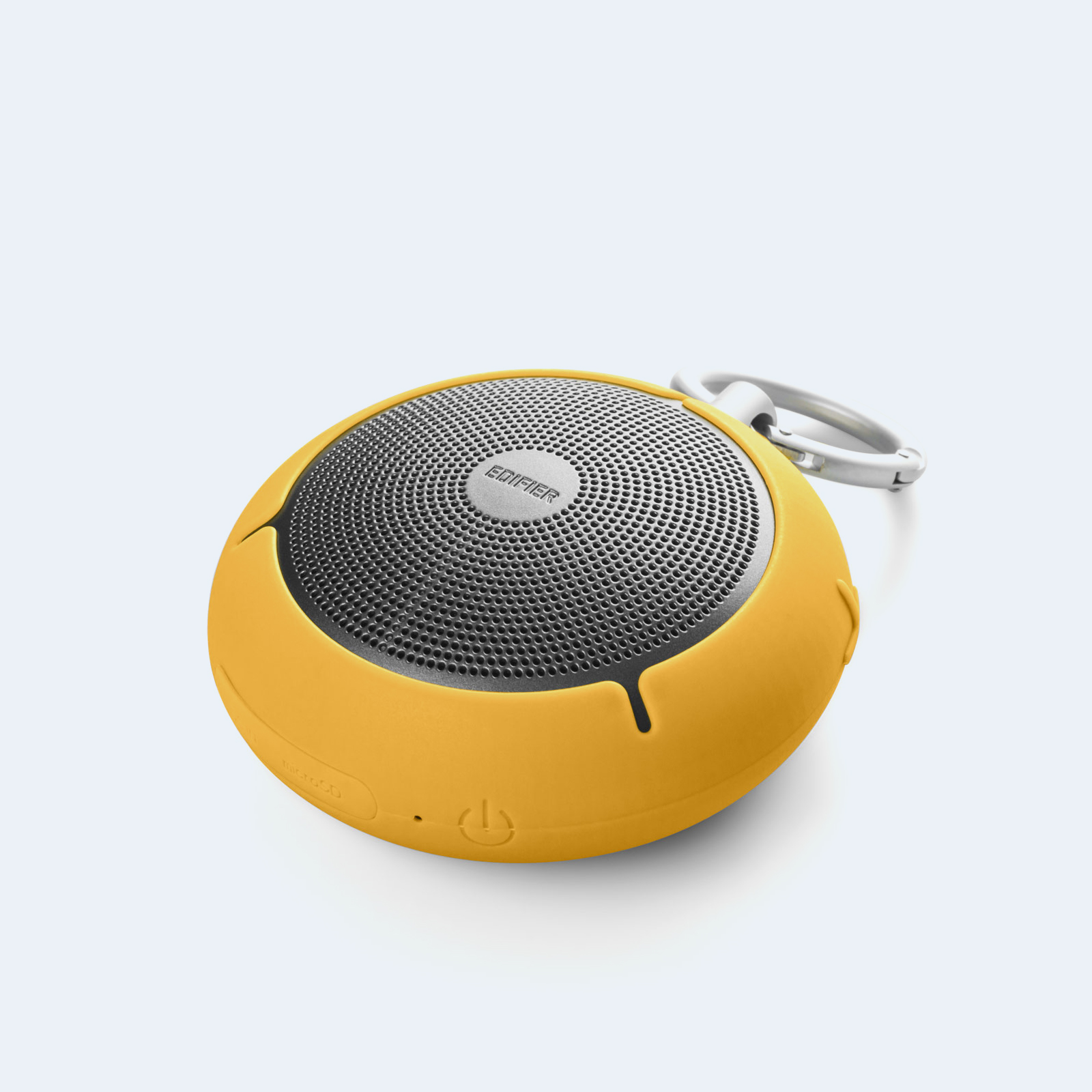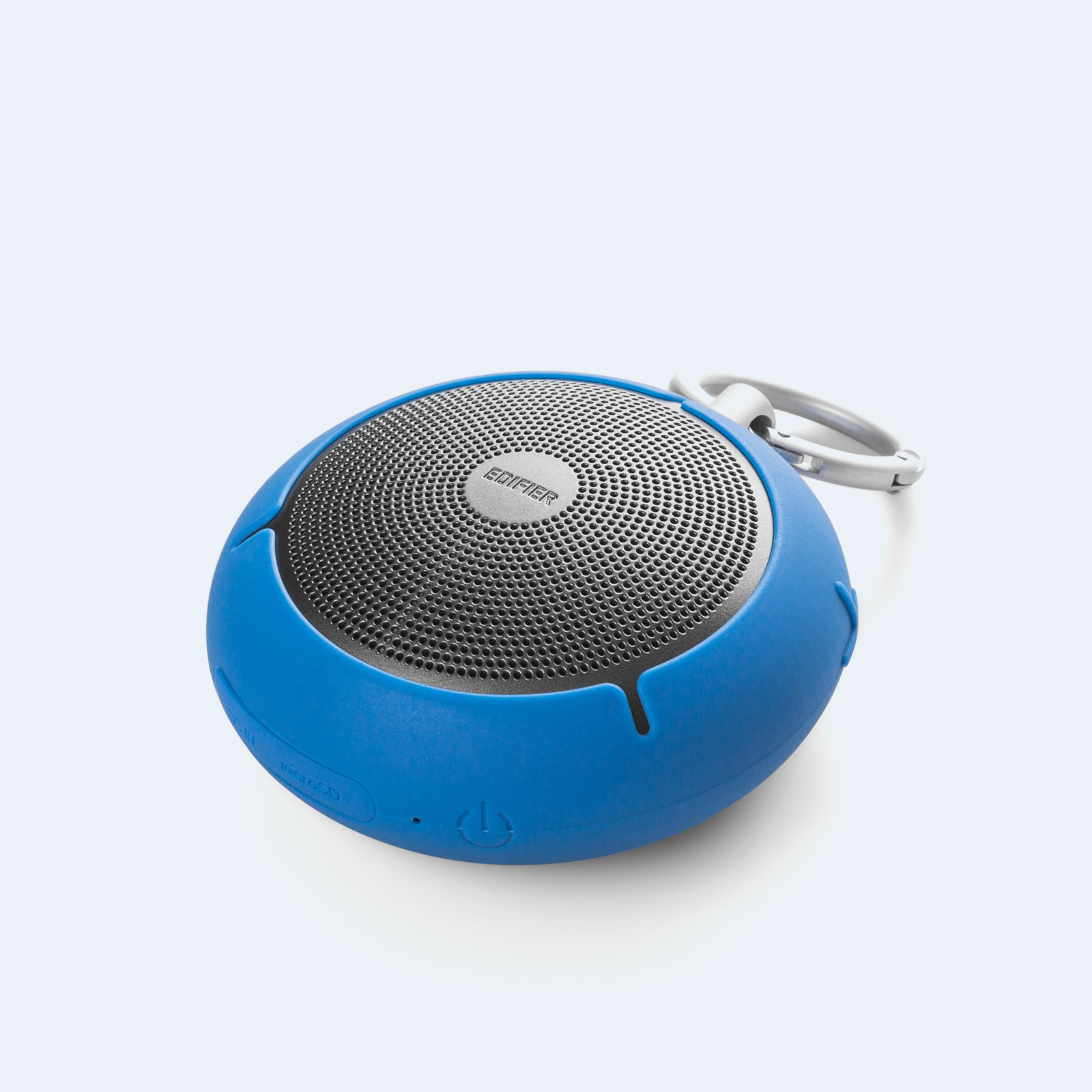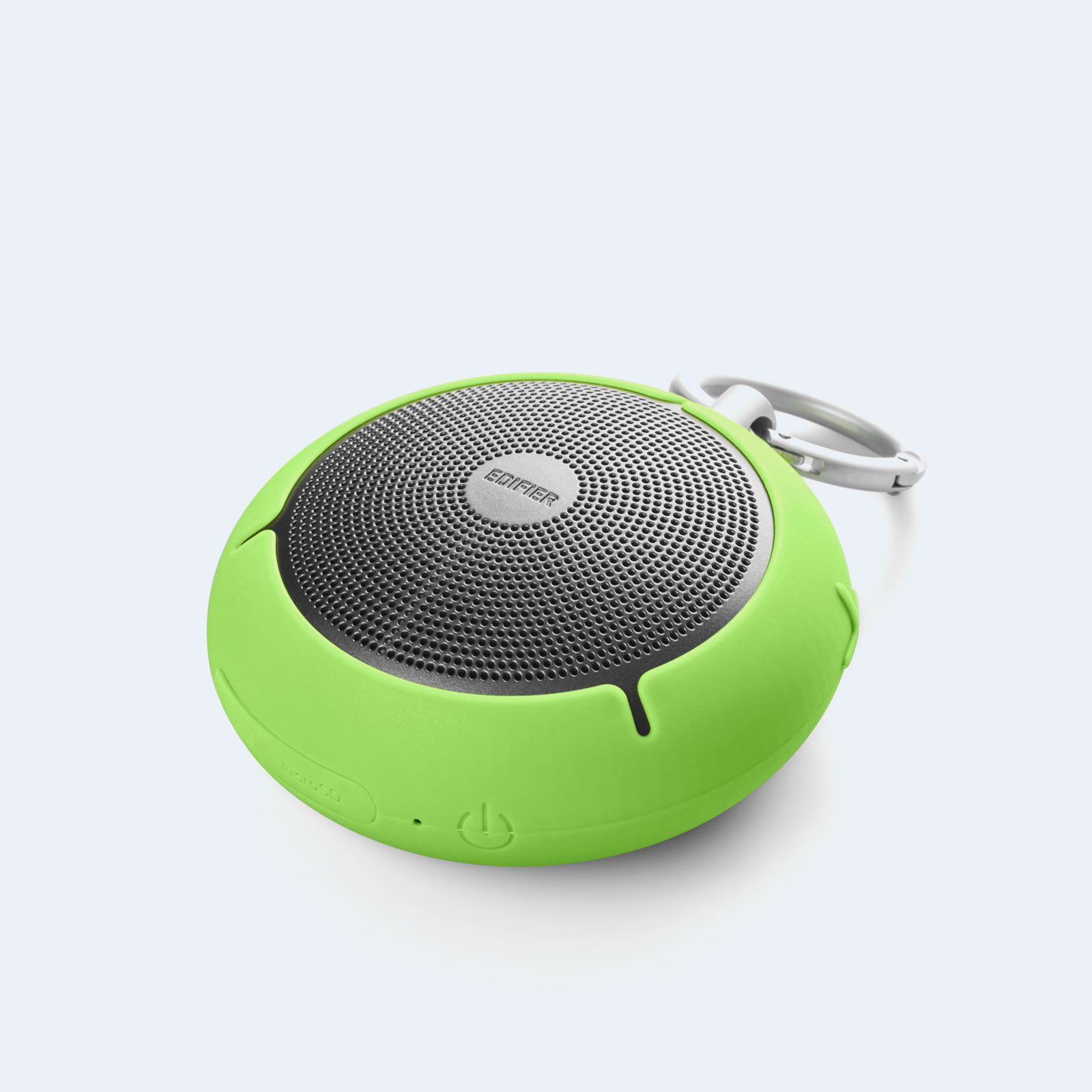 MP100
Mini Bluetooth Speaker
Bluetooth 4.0 and microSD functionality
20 hour battery life
Dust proof & splash proof
1

Year Warranty
Free Shipping Over $99 to 48 States
30

Day Return Policy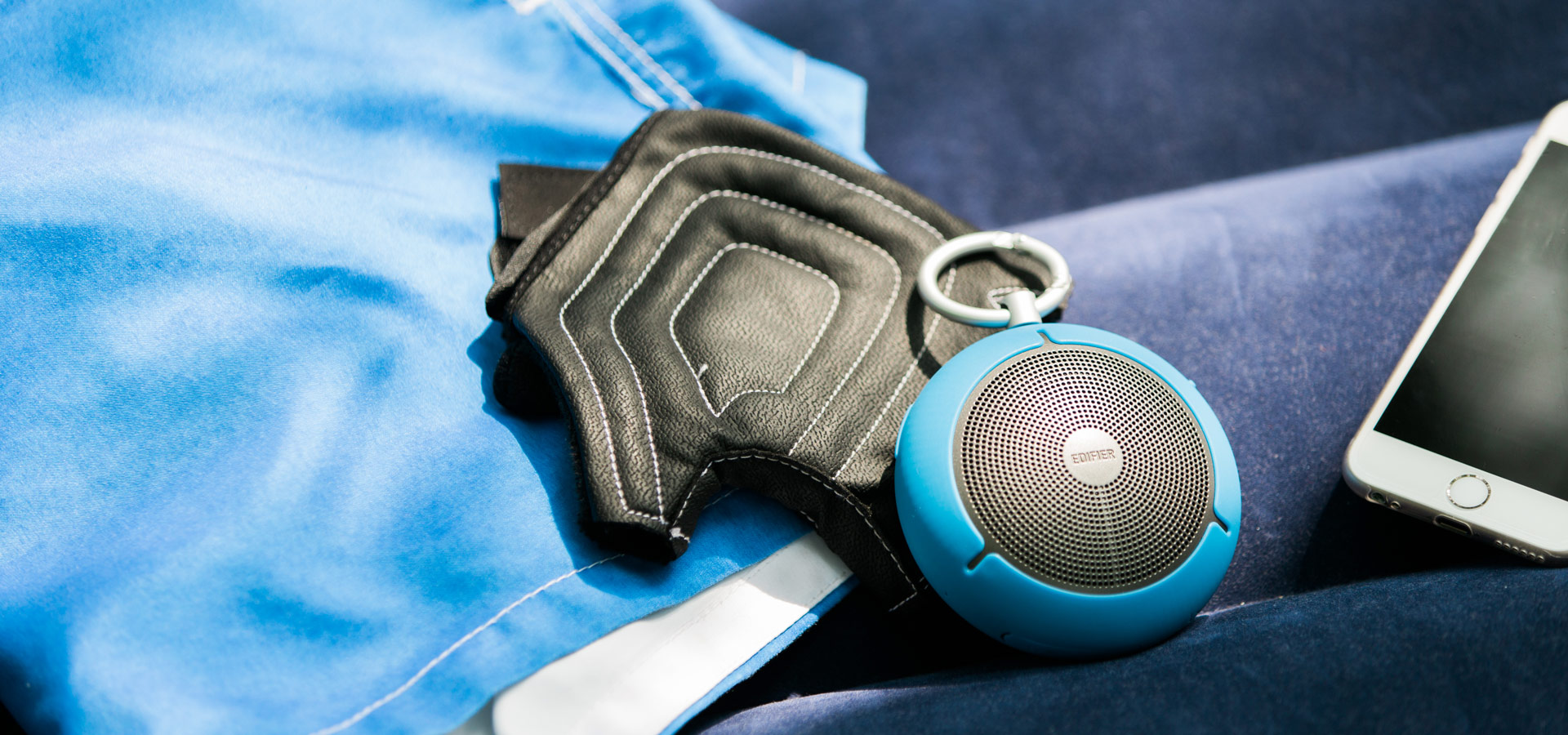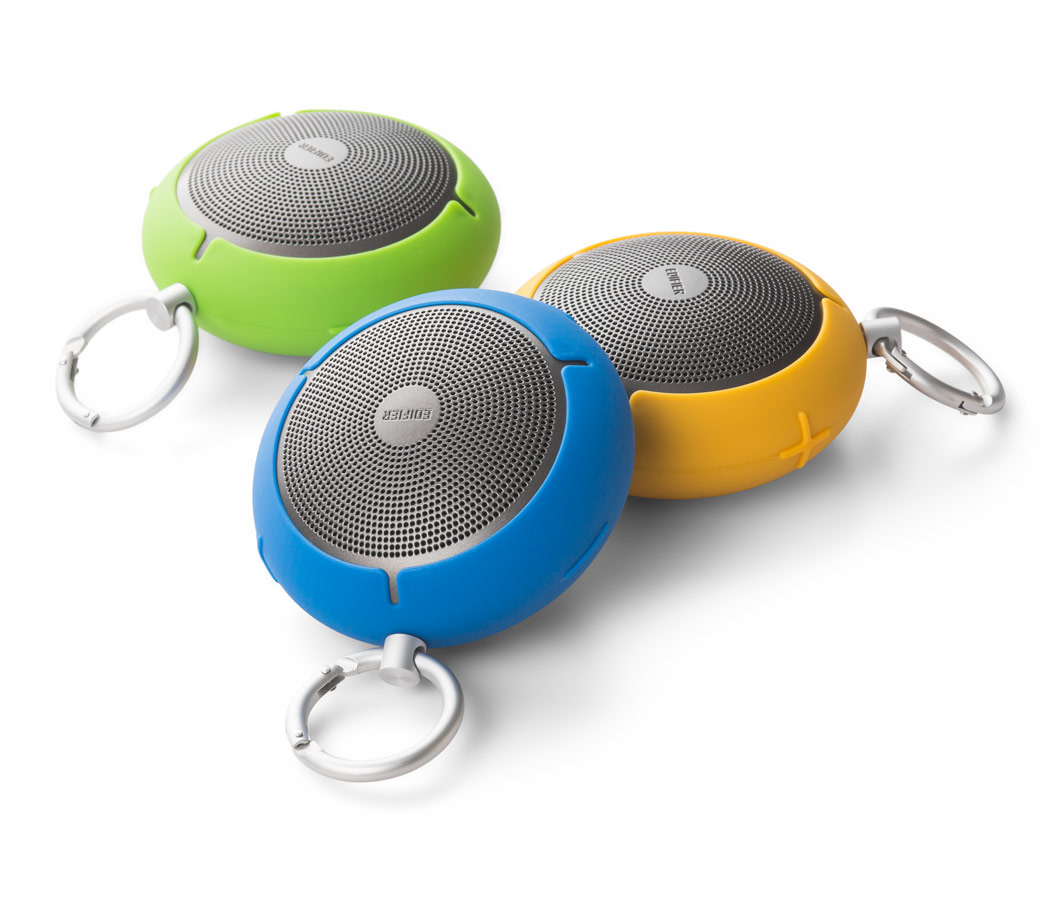 Fully Featured Portable Speaker
The Edifier MP100 is a fully featured ultra portable Bluetooth speaker. Compatible with Bluetooth 4.0 technology and microSD functionality gives you multiple ways to play your favorite tracks. The battery offers up to 20 hours of use. Take the MP100 anywhere with its dust proof and splash proof exterior. This small but powerful speaker also acts as a speakerphone for answering calls.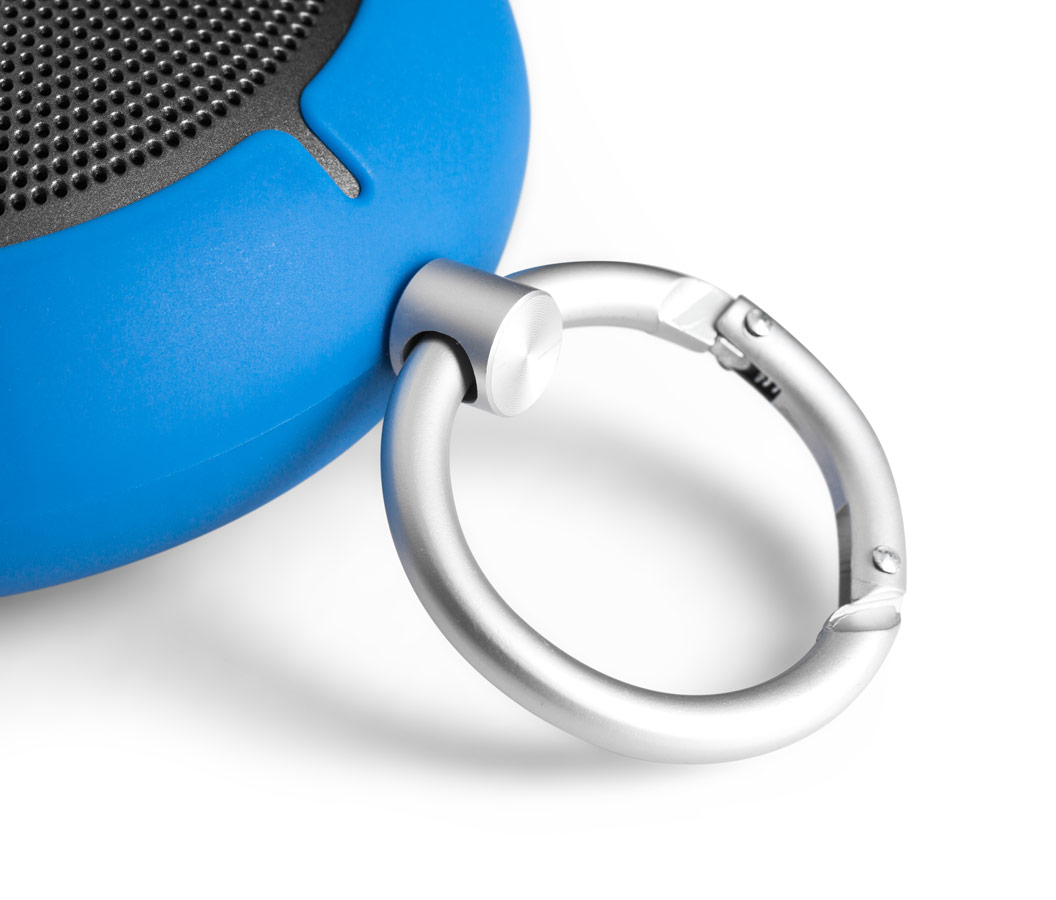 Portability
Made for the adventurous type, the MP100 is an ultra-portable rugged Bluetooth mini-speaker. The clip at the top of the speaker is made to clip onto your belt or backpack.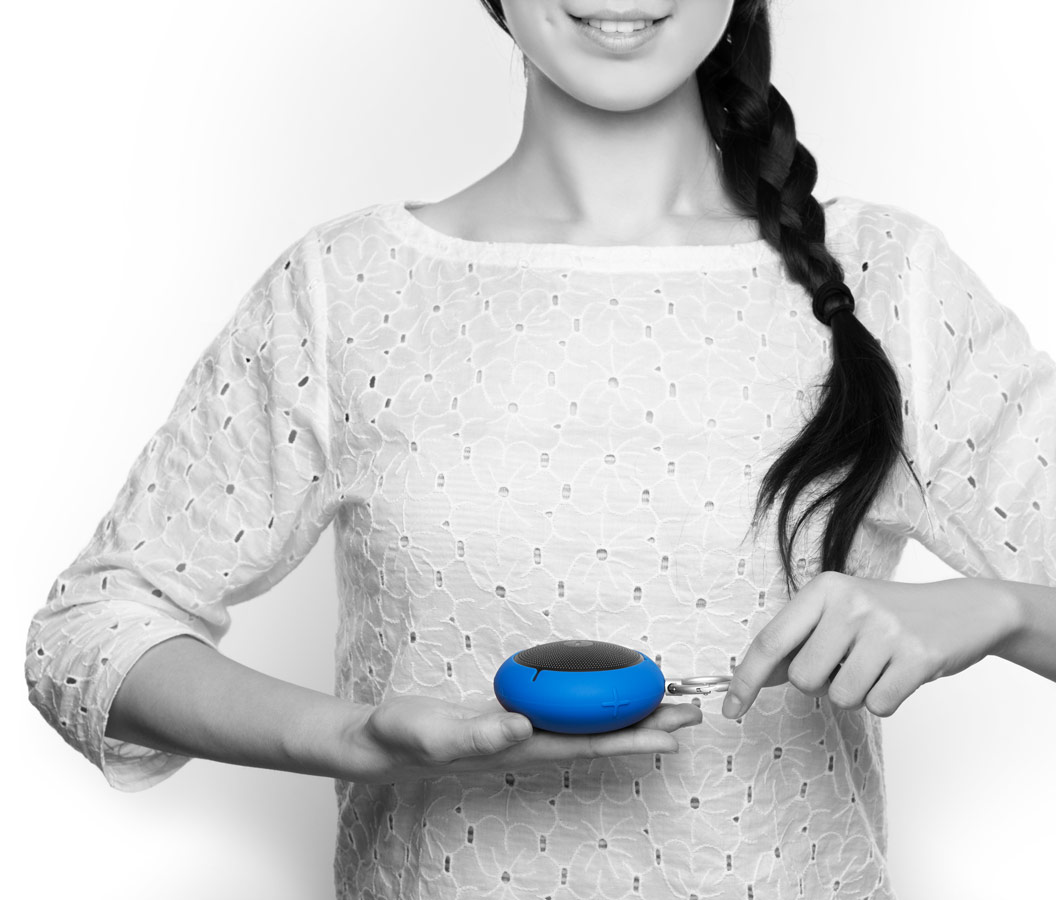 Big Sound In The Palm Of Your Hand
The MP100 produces a large sound without distortion and fits in the palm of your hand.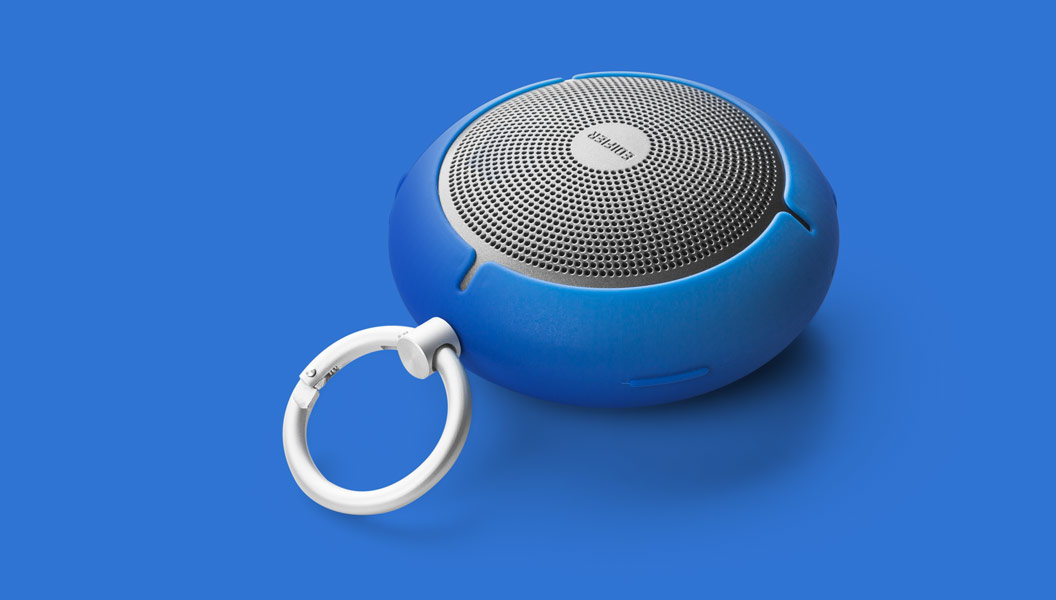 0
Long Lasting Battery Life
The built-in lithium-ion battery lasts up to 20 hours of in-use battery life. This ultra-portable Bluetooth speaker is built to last.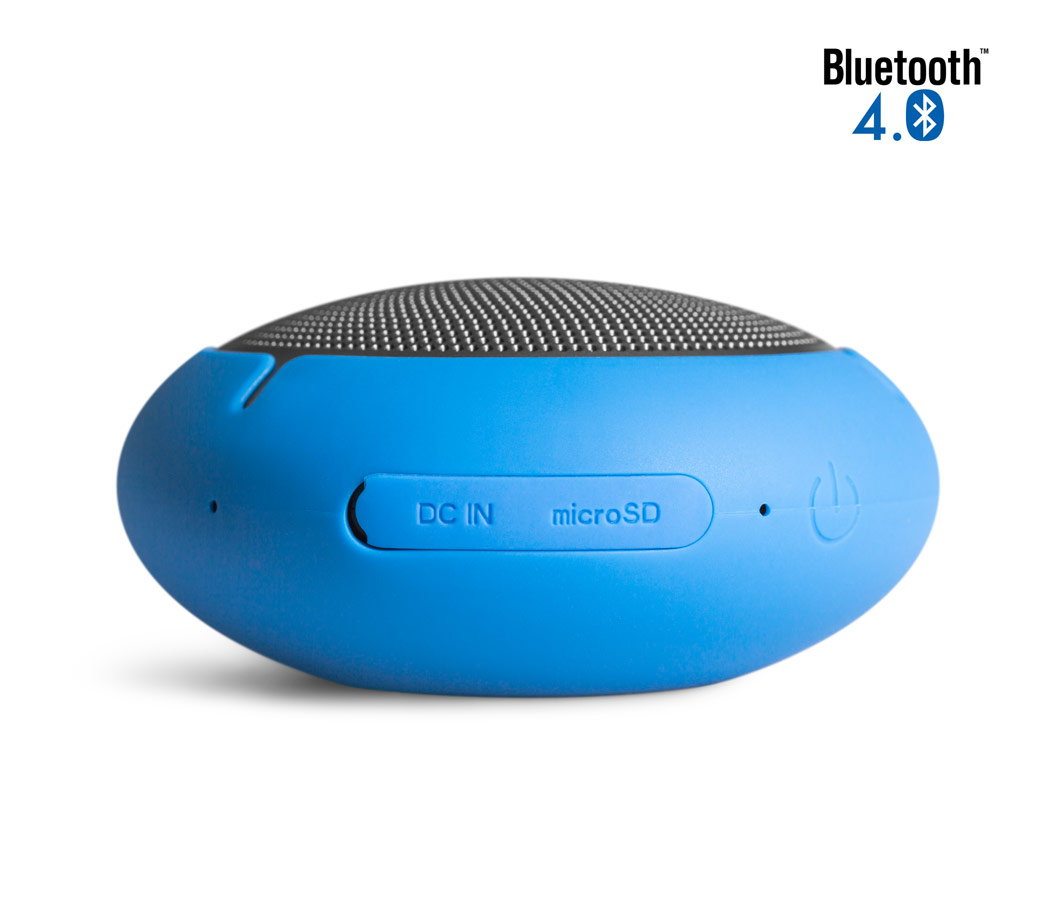 Bluetooth 4.0 Technology
Using Bluetooth 4.0, the MP100 streams audio wirelessly from Bluetooth capable devices such as smartphones and laptops. Connecting the phone to your smartphone, whether it is an iPhone, Android, or Windows phone you can use the MP100 as a speakerphone so you can take calls hands free.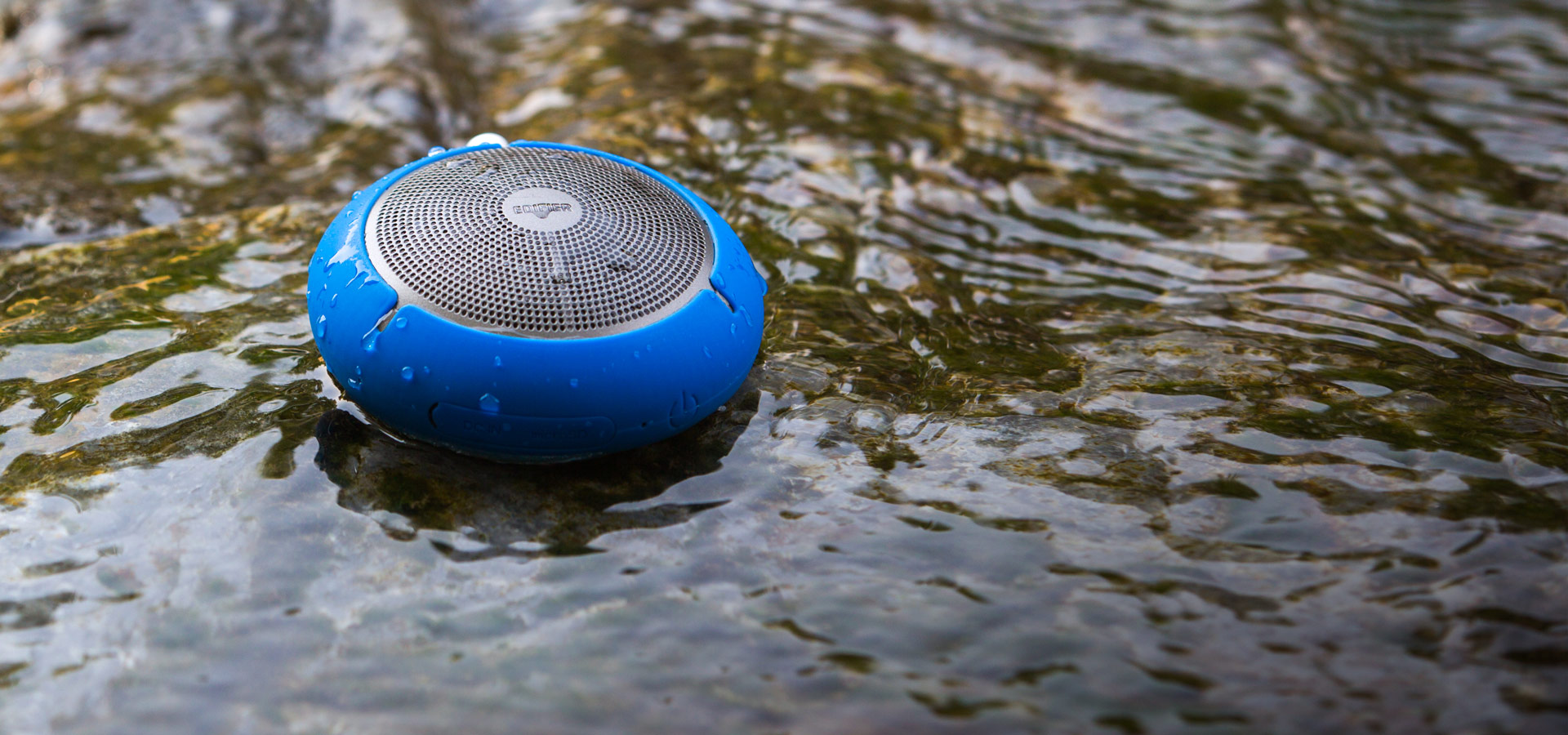 Splash Proof and Dust Proof
Scoring an IP54 rating, the MP100 is built to handle water and dust making the speaker splash and dust proof.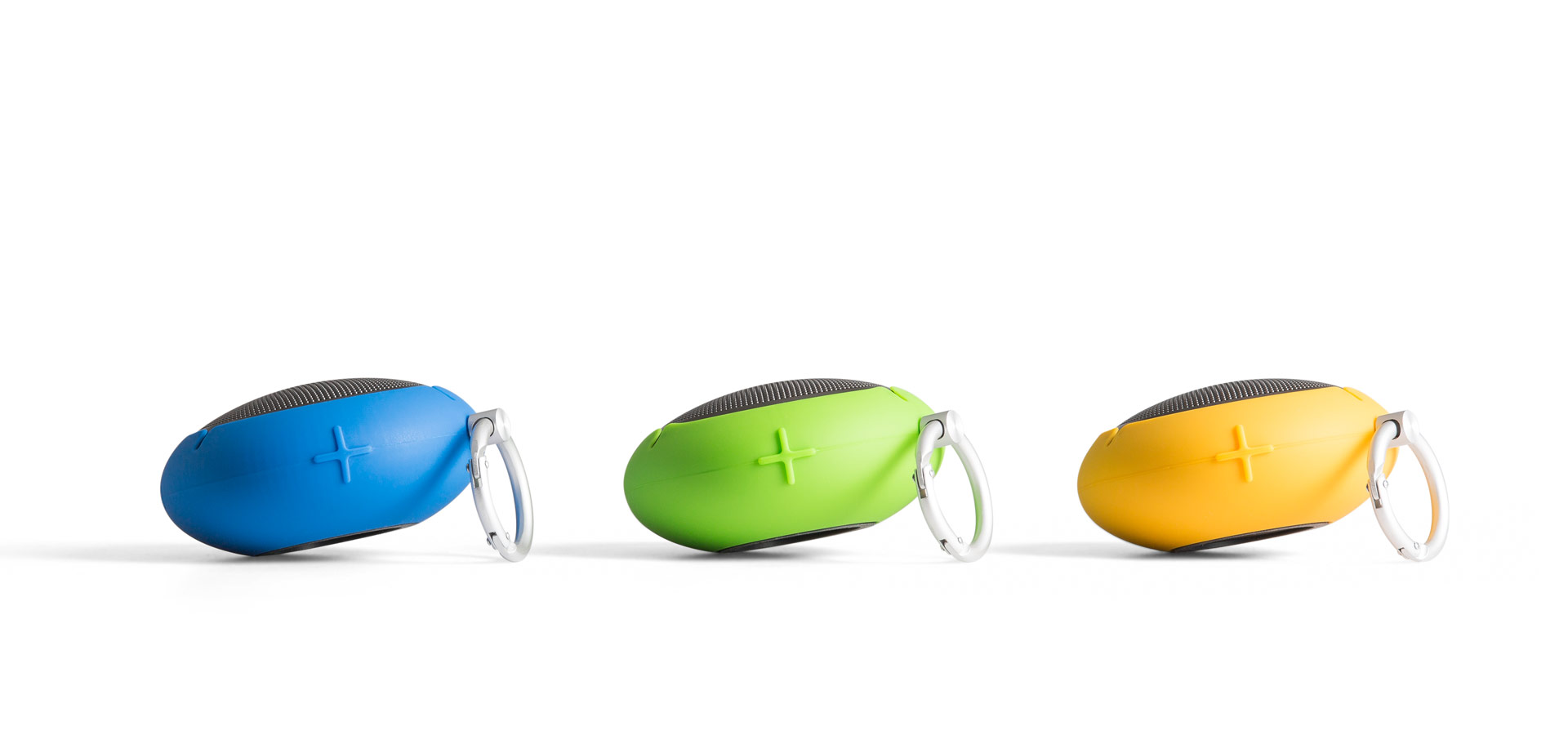 Pick Your Favorite Color
The MP100 comes in three distinct colors that show off your independence. Pick from one of three colors, blue, green, or yellow.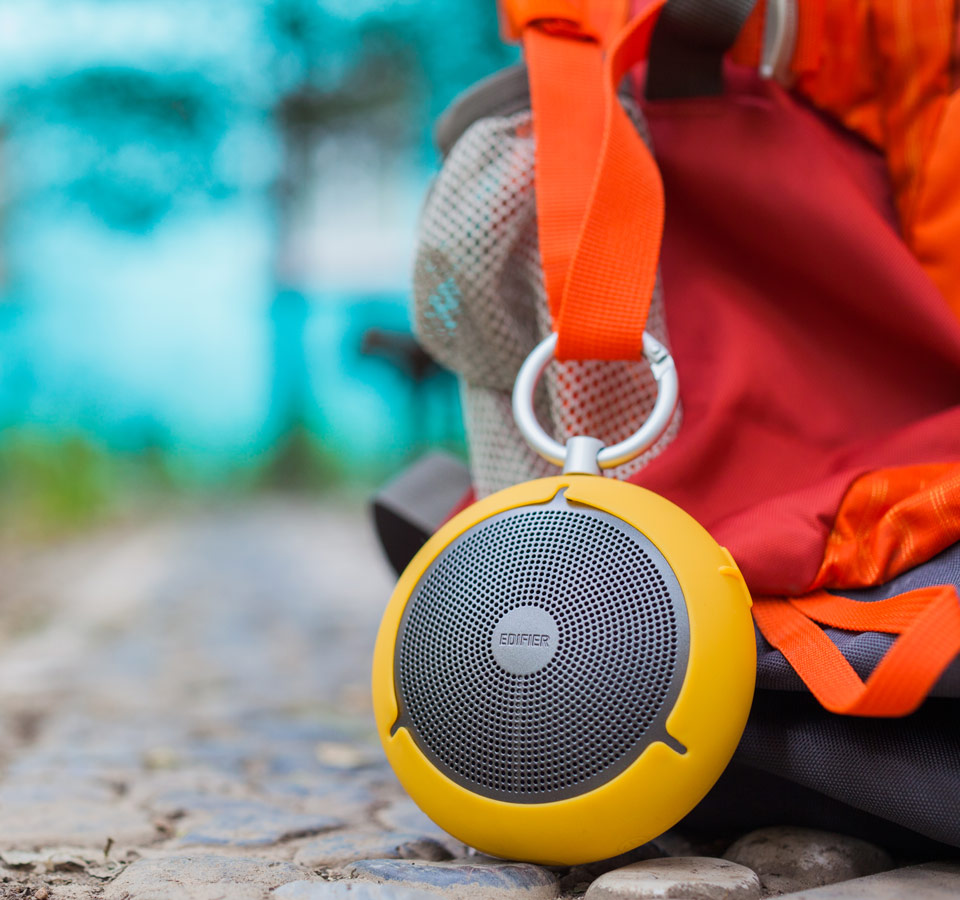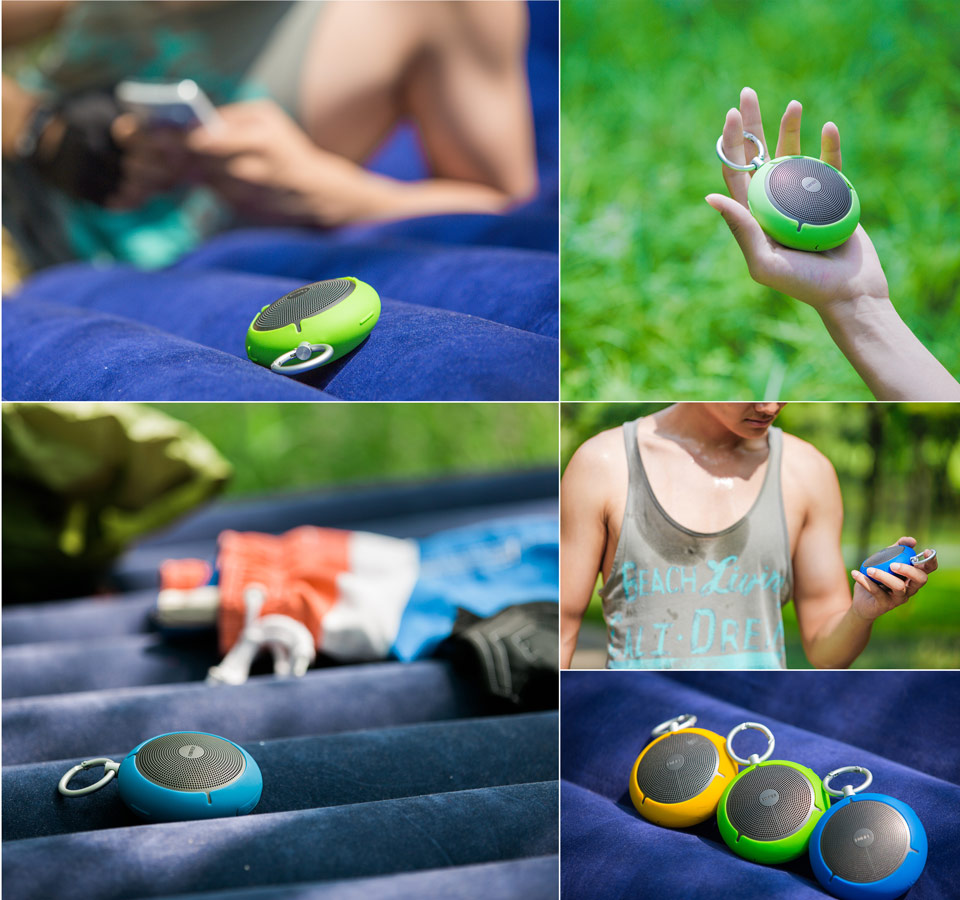 Specifications
POWER SUPPLY
USB Drive,Battery:1500mAh,3.7V