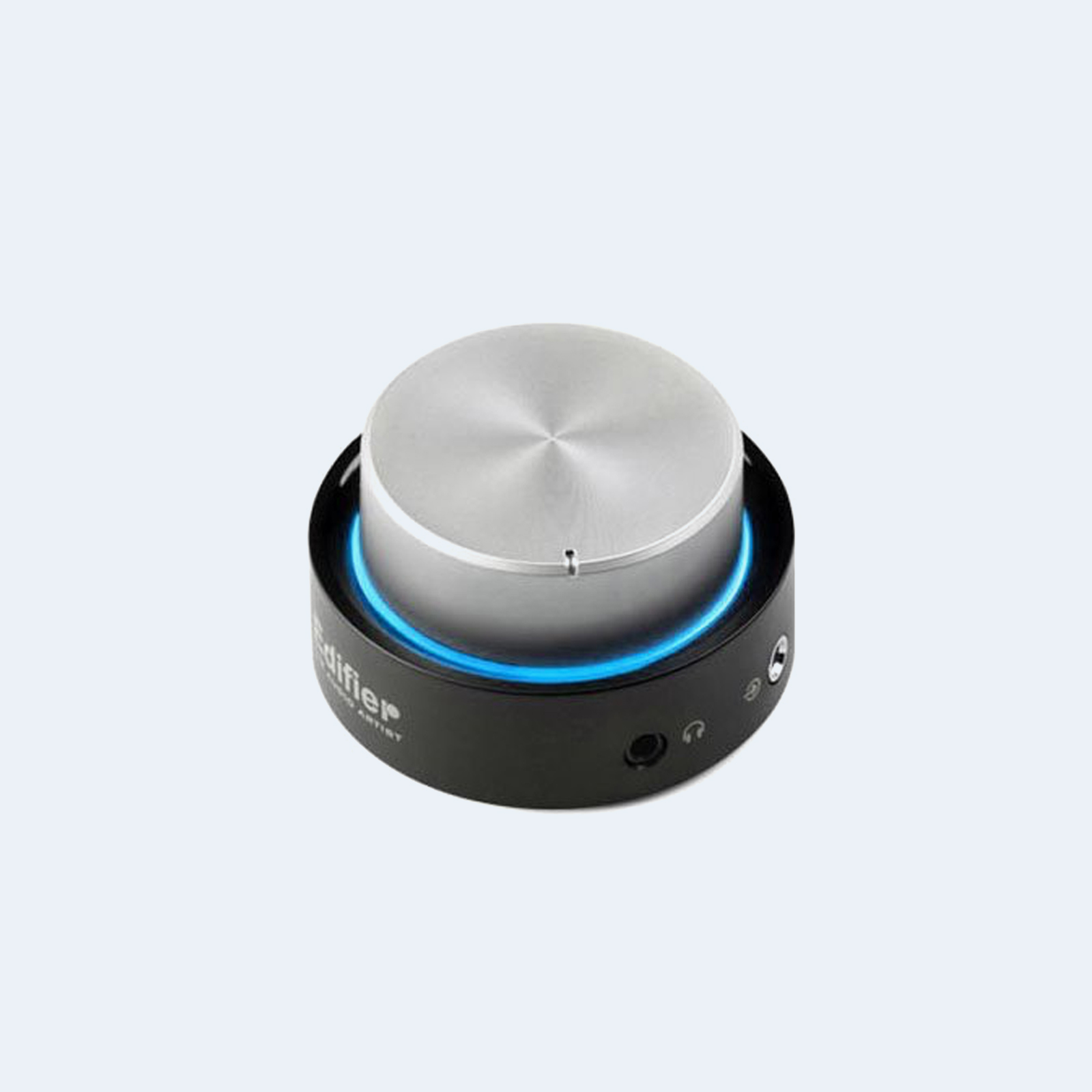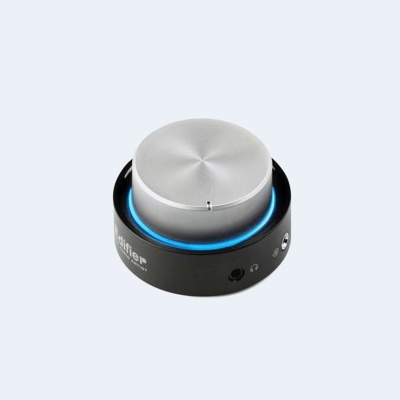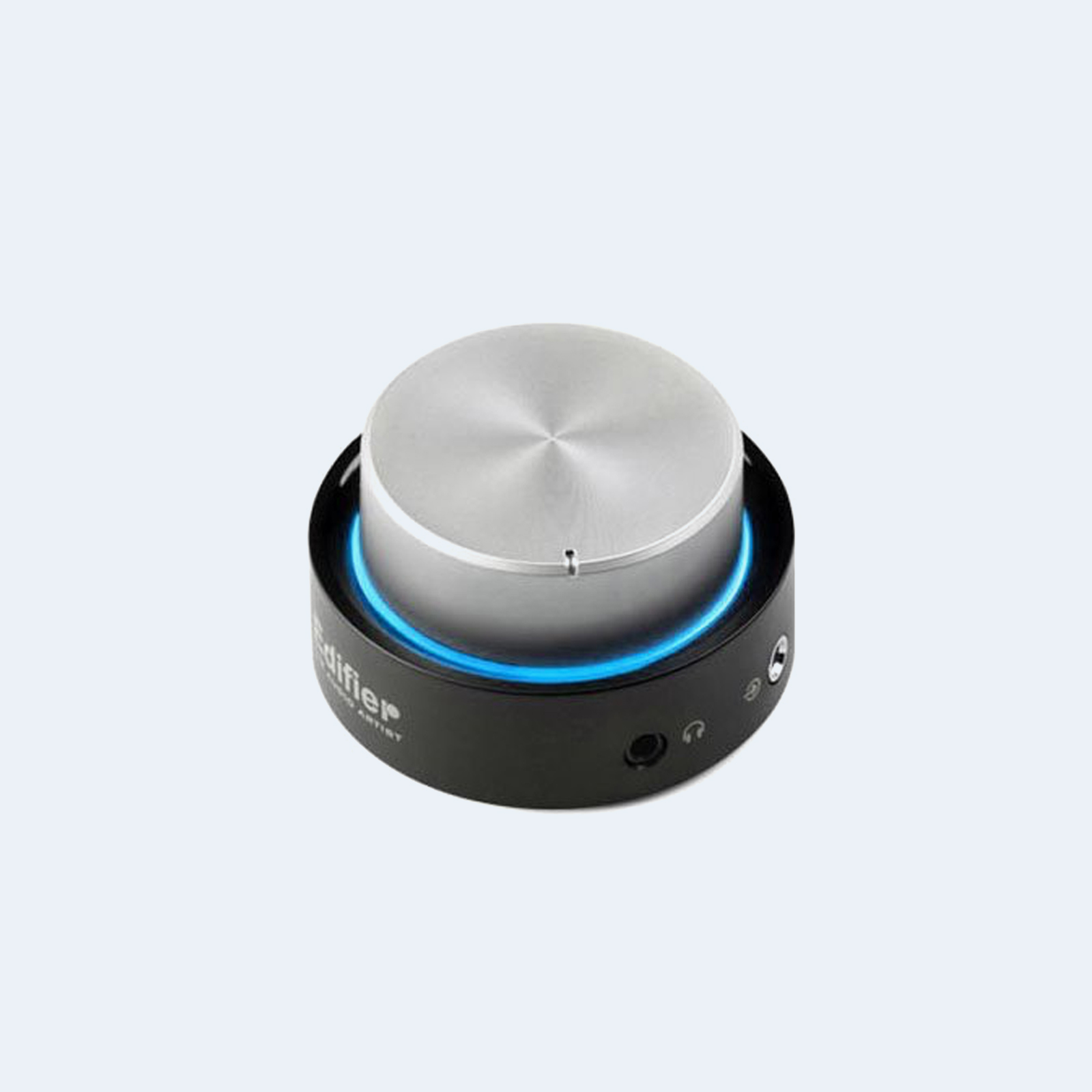 Remote – M3200
Auxiliary input for phones and other devices
Headphone port for private listening
Halo lights for indicating power
Free Shipping Over $99 Canada-wide
30

Day Return Policy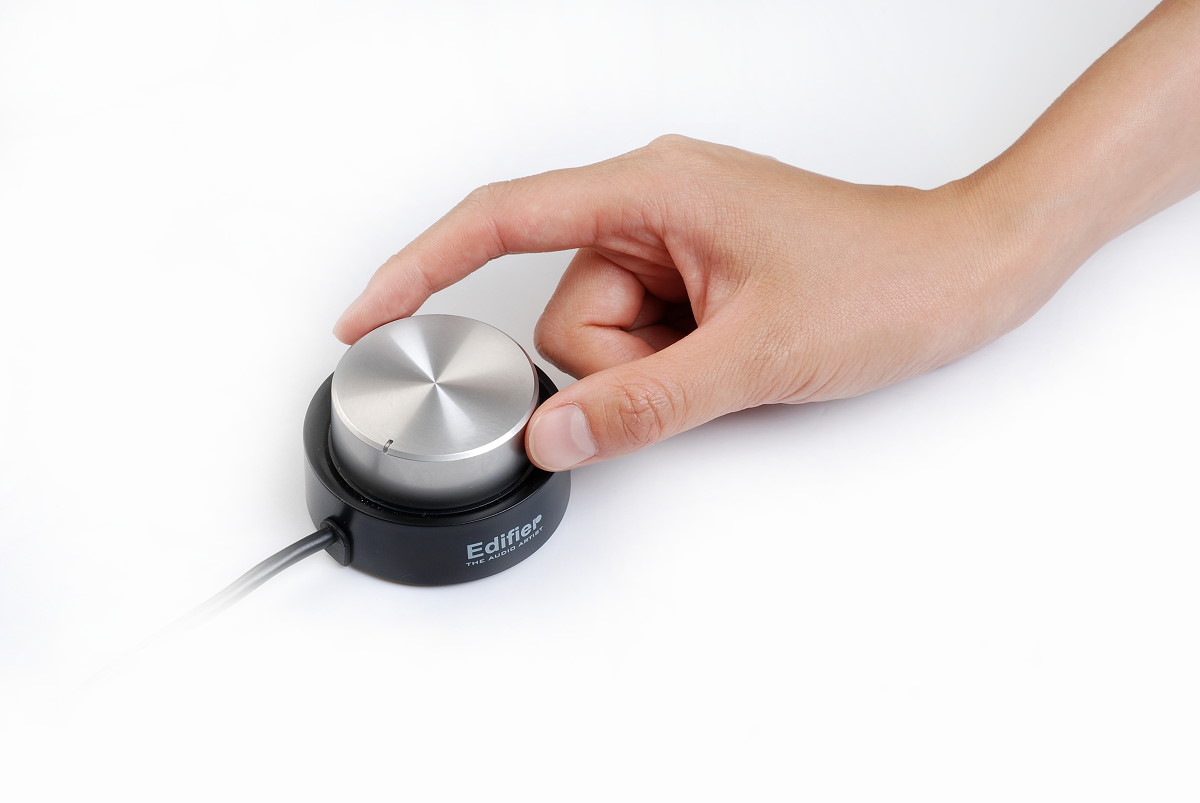 M3200 Remote Product Details
When it comes to design, Edifier is about fusing together exceptional style with fantastic functionality. The remote for the M3200 is wired to the subwoofer for ultimate control. The volume wheel is made aluminum, which offers a smooth operating experience and lets you effortlessly adjust master volume. The halo blue stripe on the remote acts as the power indicator. It lights up when the M3200 is turned on. This is used for informing users when their speaker system is turned on. Located on the remote control itself is a 3.5mm auxiliary input port, and a headphone output making it easier than ever to plug in and play.
The M3200 speakers are made with a unique hourglass speaker design. These hourglass speakers accompany the powerful bass heavy subwoofer. Designed after futuristic space ships, these speakers have blue accents that light up once the speaker system has switched on.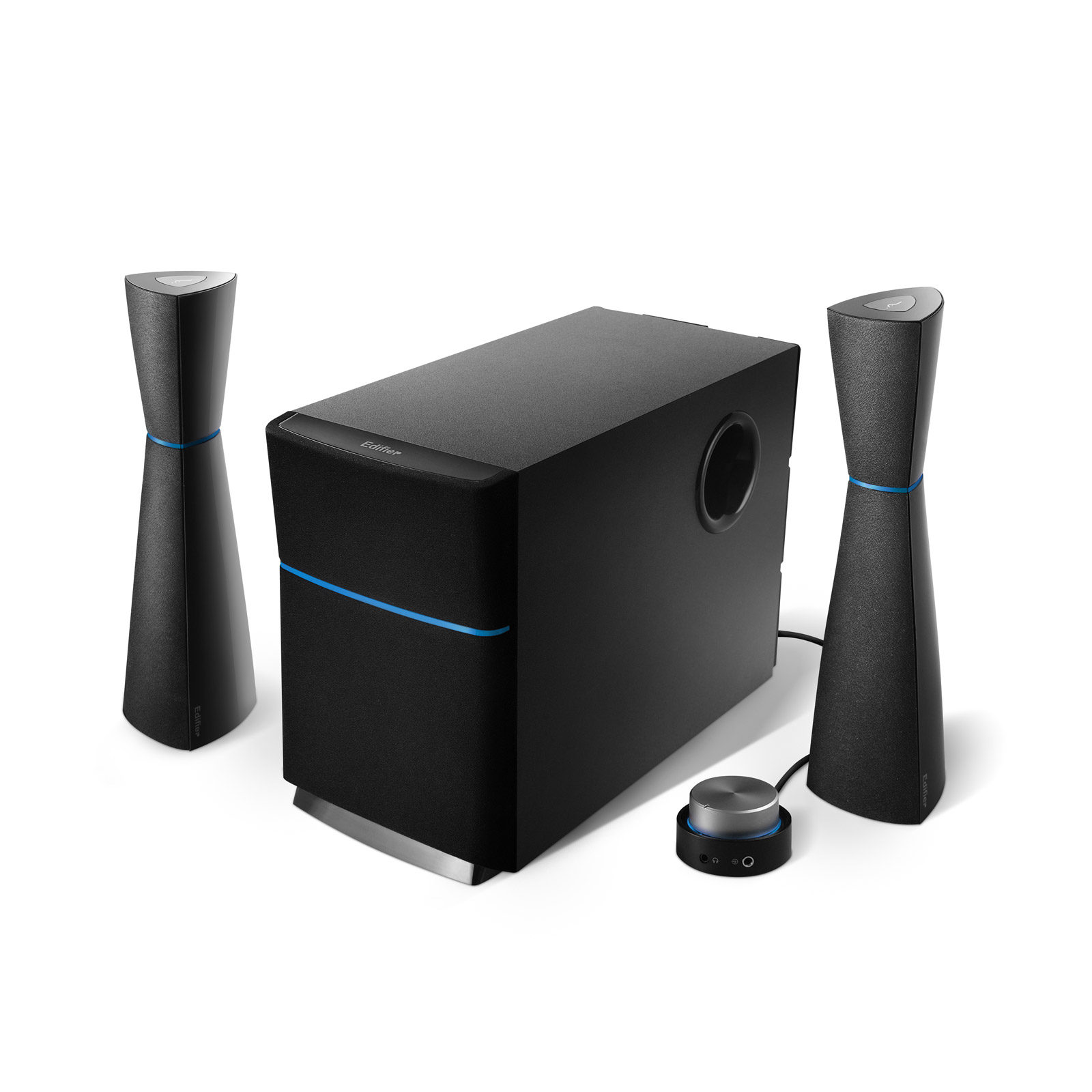 M3200 Speaker Product Details
The satellites come with a piano finish making it look exquisite in any home audio set up. The two hourglass-shaped satellites are coated in a glossy finish making the M3200 the perfect companion for any desktop computer.
Designed to take your listening experience beyond acceptable, the M3200 will blow your ears away. The subwoofer is enclosed in a wooden frame with a 5 ½ inch driver that is magnetically shielded creating a richer and deeper sounding bass. Making this the perfect companion piece for all movie watching, game playing and music listening.
The M3200 comes equipped with 2 3.5mm auxiliary inputs, one located on the back of the subwoofer and one located on the remote control itself. This feature makes the M3200 a versatile speaker system. Making it easy to switch between an array of audio playback devices. In addition, you can easily plug in your headphones for late night listening, gaming and movie watching experiences.