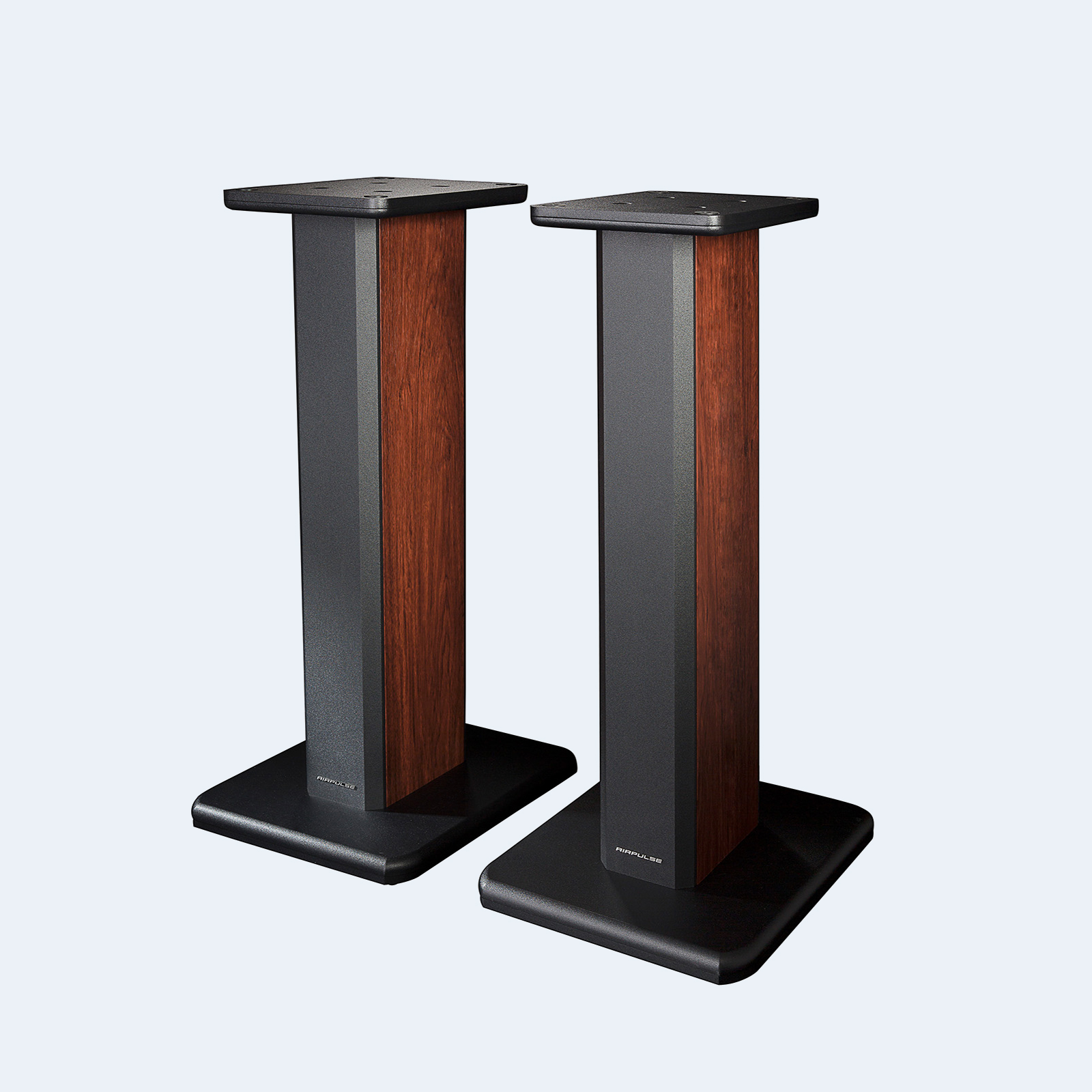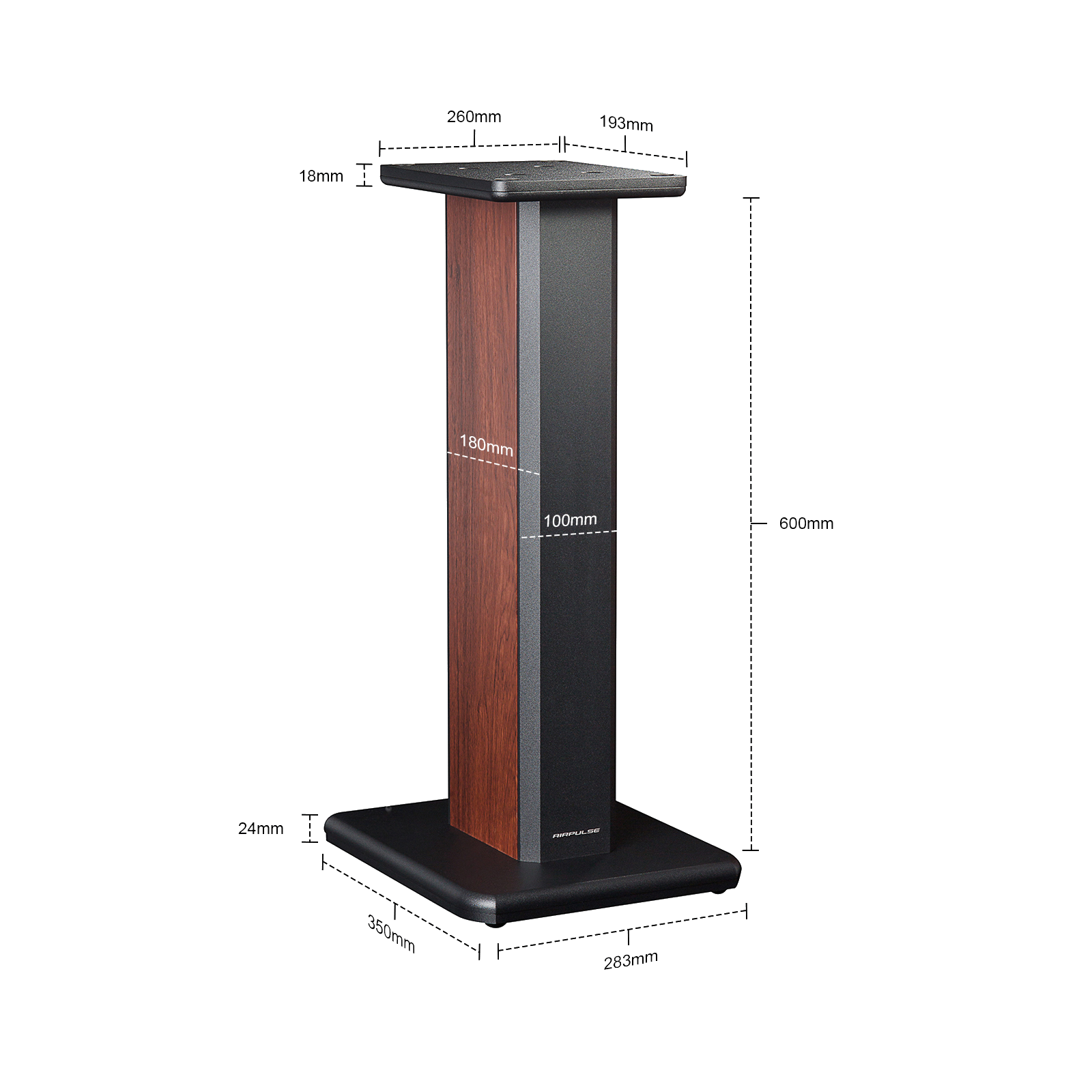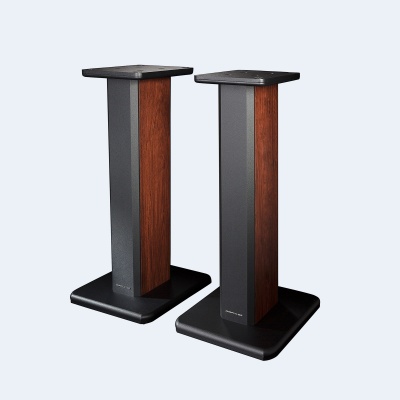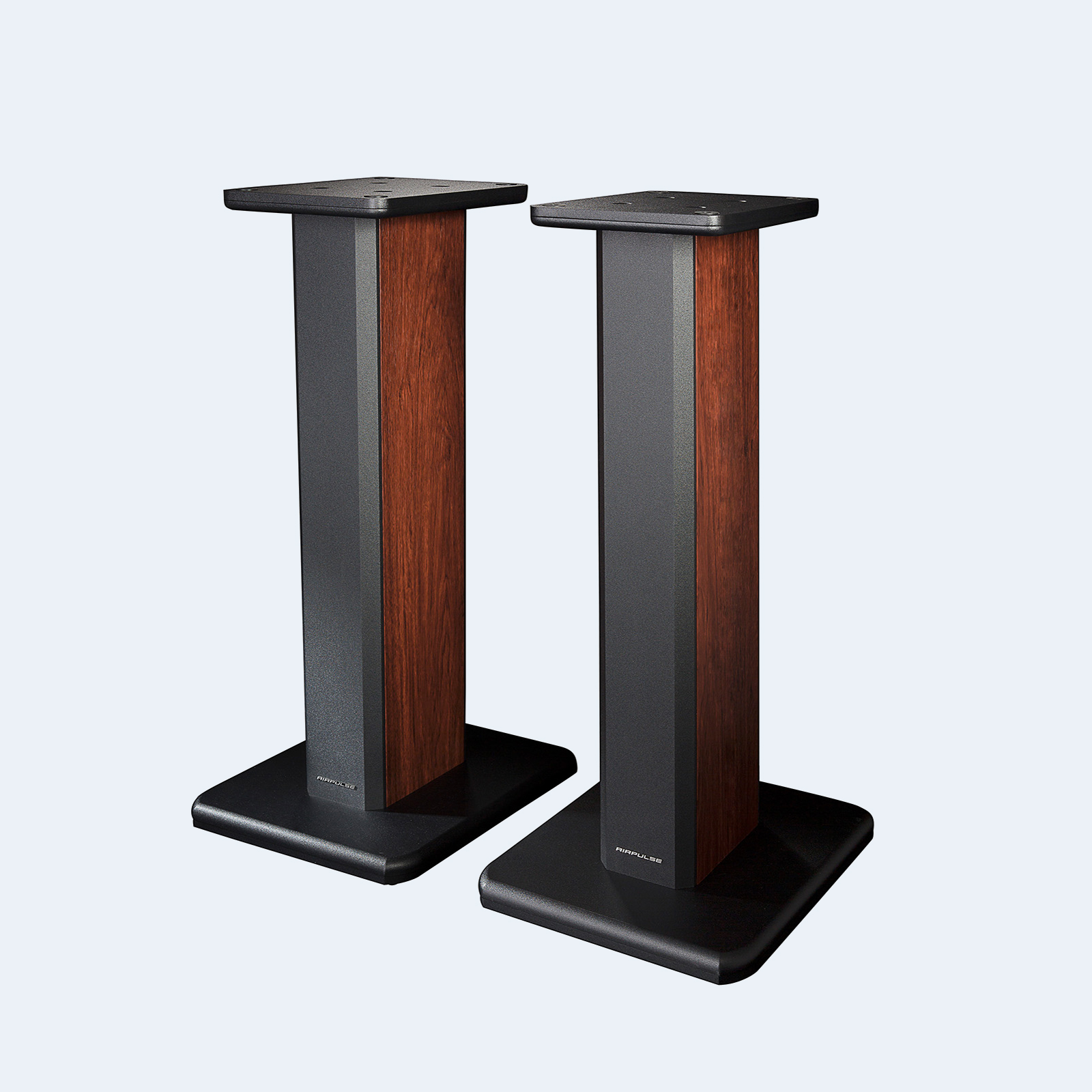 Airpulse Stand ST200 - For A200 - Pair
Increase Stability Reduce Vibrations
Eliminate Vibration
Secure Stability
Speakers Sold Separately
Free Shipping Over $99 Canada-wide
30

Day Return Policy
ST200 SPEAKER STAND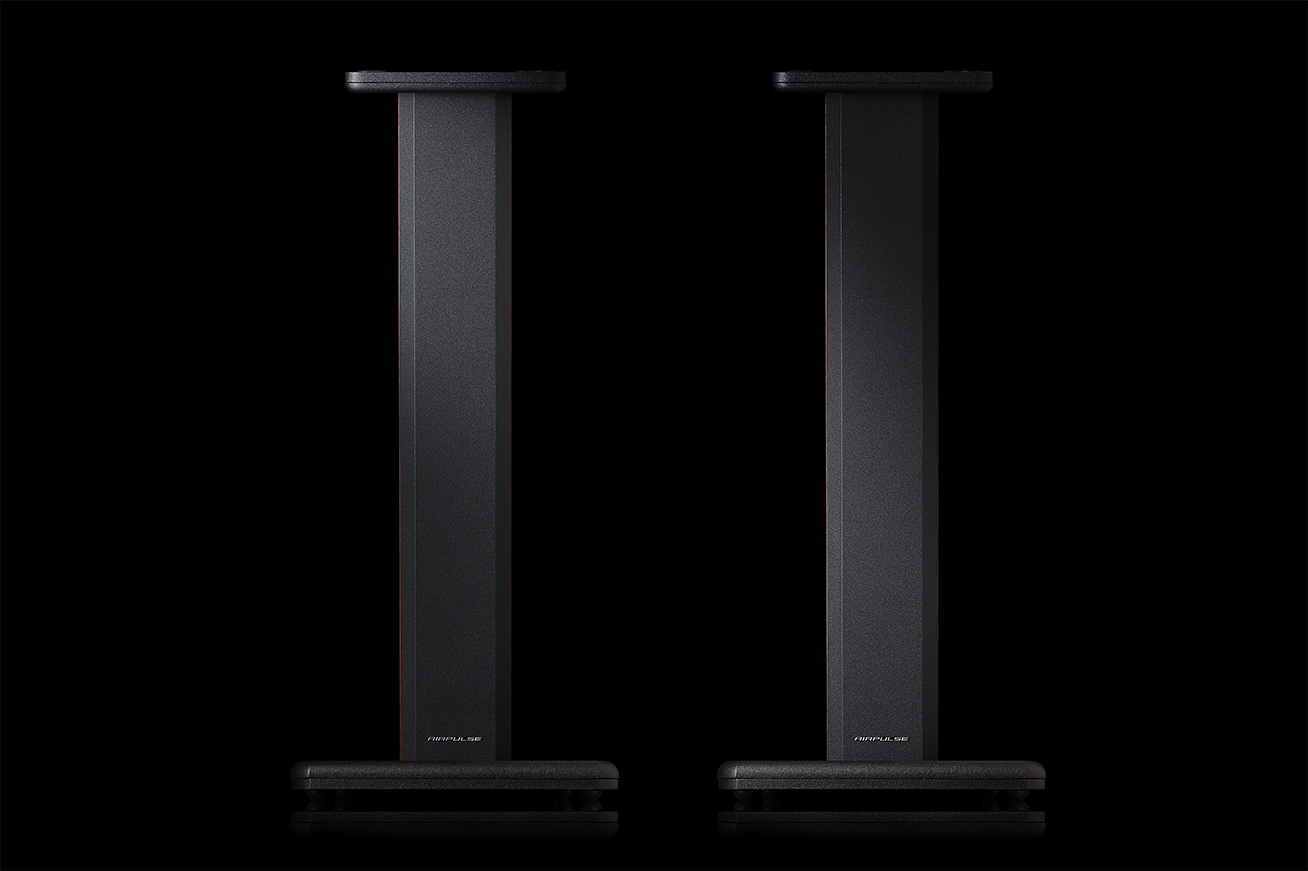 The Perfect Match
Dedicated design to be congruent with the A200 speaker. Recommended to be used exclusively with A200 to improve sound quality.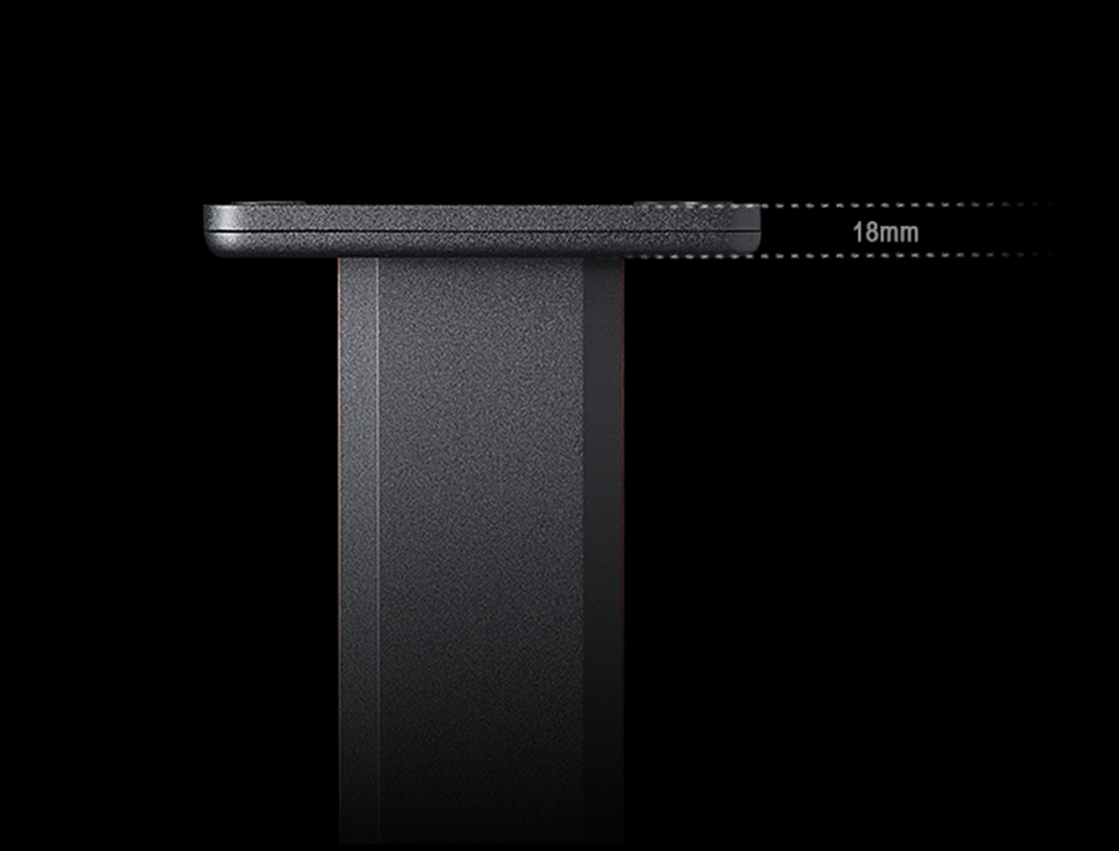 All Solid Wood Stucture
The ST200 stands are made with 100% natural MDF material. Thickness of bottom plate is 25mm and top plate is 18mm. Weighing 15.1 Kg a pair, these stands are heavy and steady, projecting stability.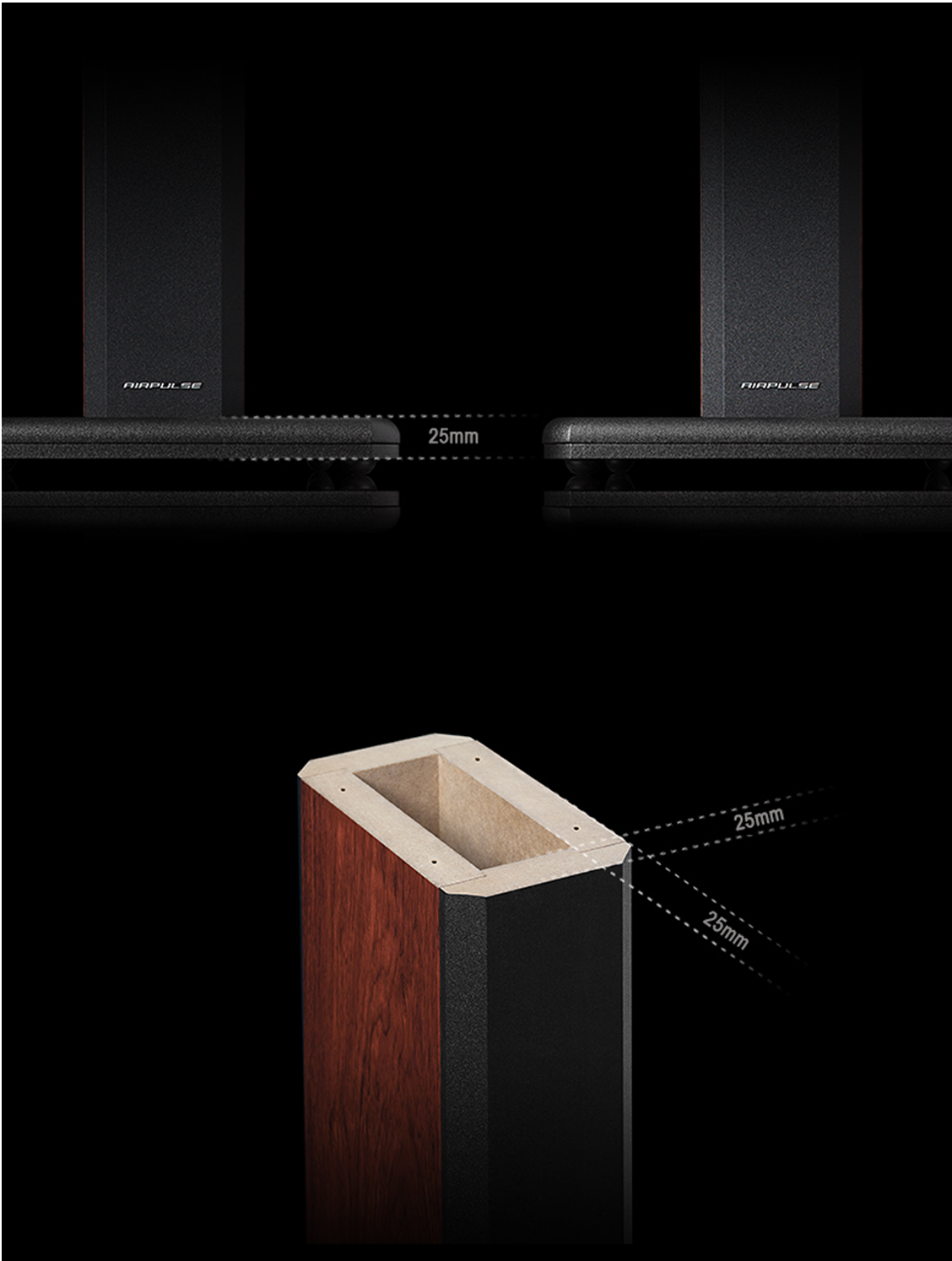 Designed for the A200
Designed to be a visual exstension of the A200, the colour finish and shape on the front part of the stand columns are the same as the front baffle of the speaker. Side panels on the stand columns also use a wood grain finish consistent with the A200 to match the speaker.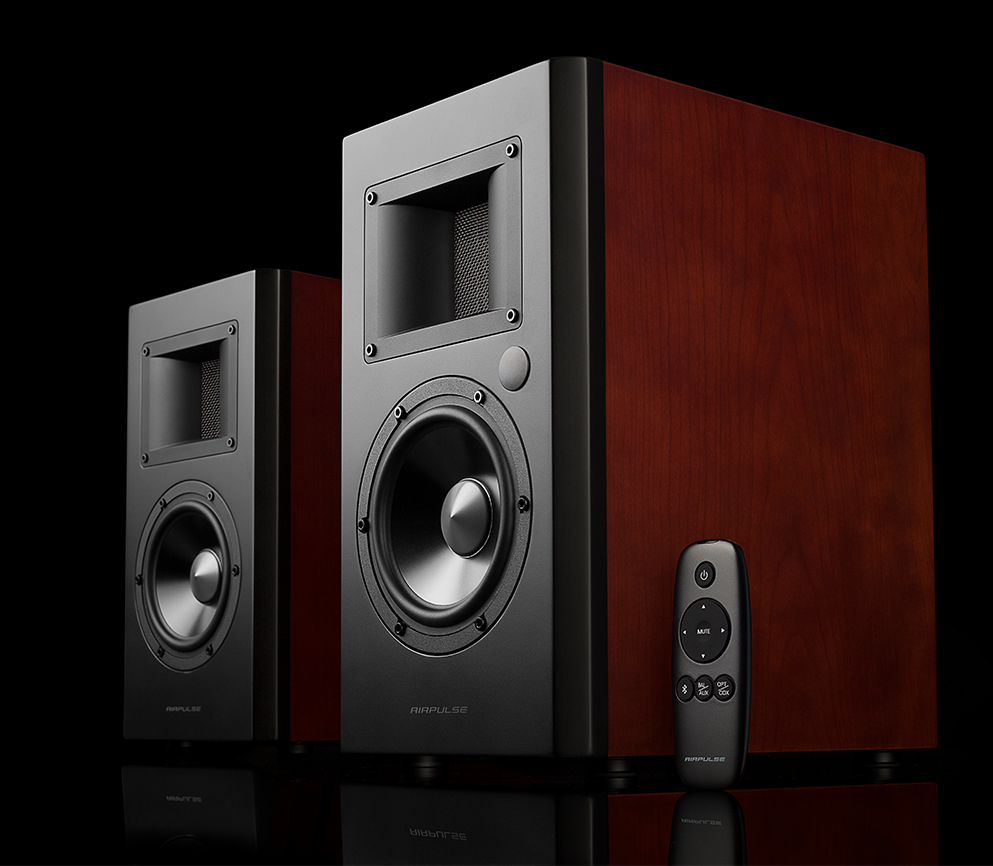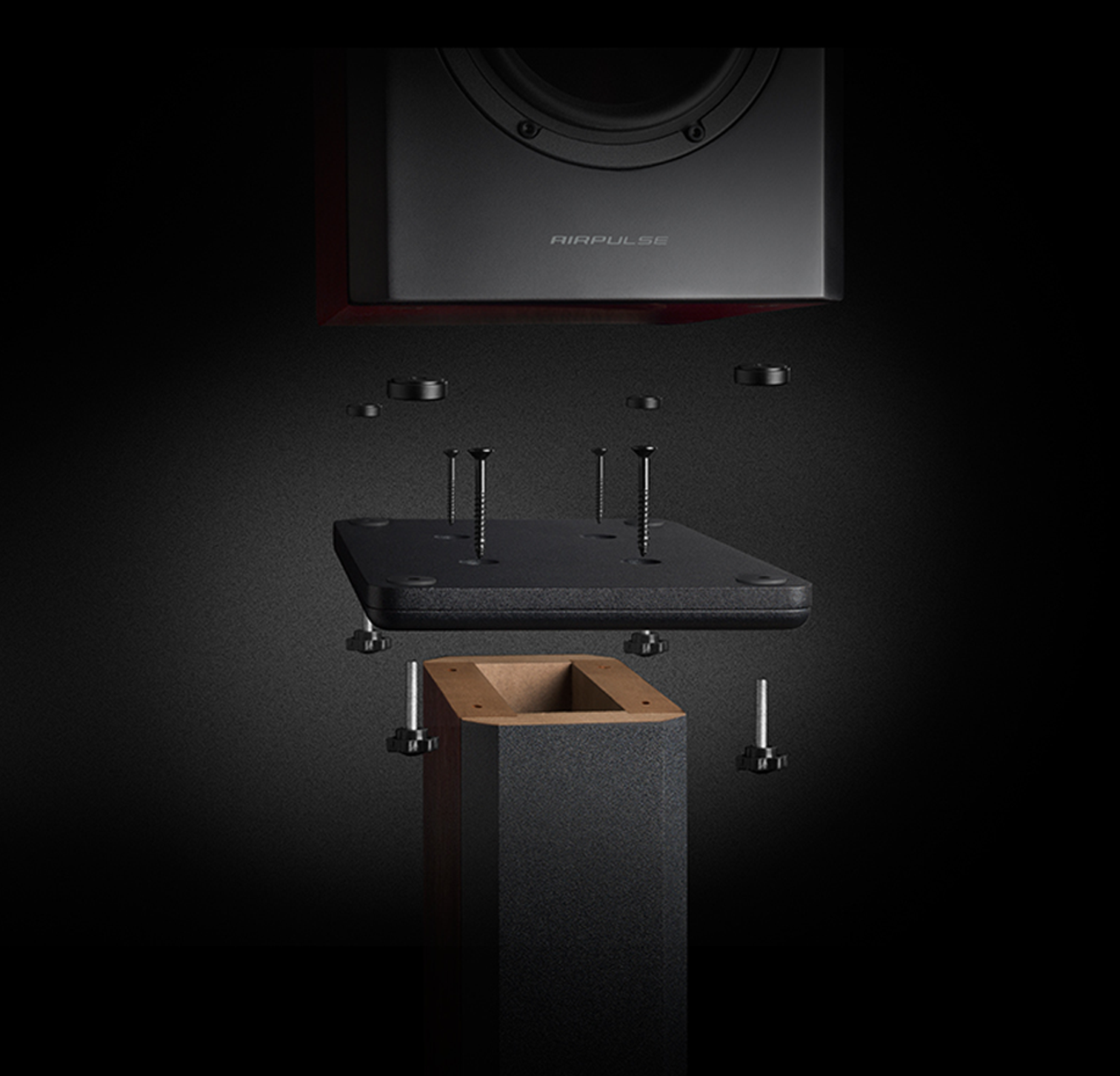 Locked and Secure
The speakers are locked on the stand for maximum stability. There are threaded screw holes on each corner of the top plate. A set of bolt are provided with the stand so that the A200 speaker can be bolted on the stand securely.
Sand Filling for Added Rigidity
The ST200 Weighs 15kg (33.2 Pounds) a pair and will provide sufficient support and rigidity without filling. However, for those with extremely discriminating ears and those, who pursue perfection, the column can be filled with sand (Please use dry sand) for maximum stability.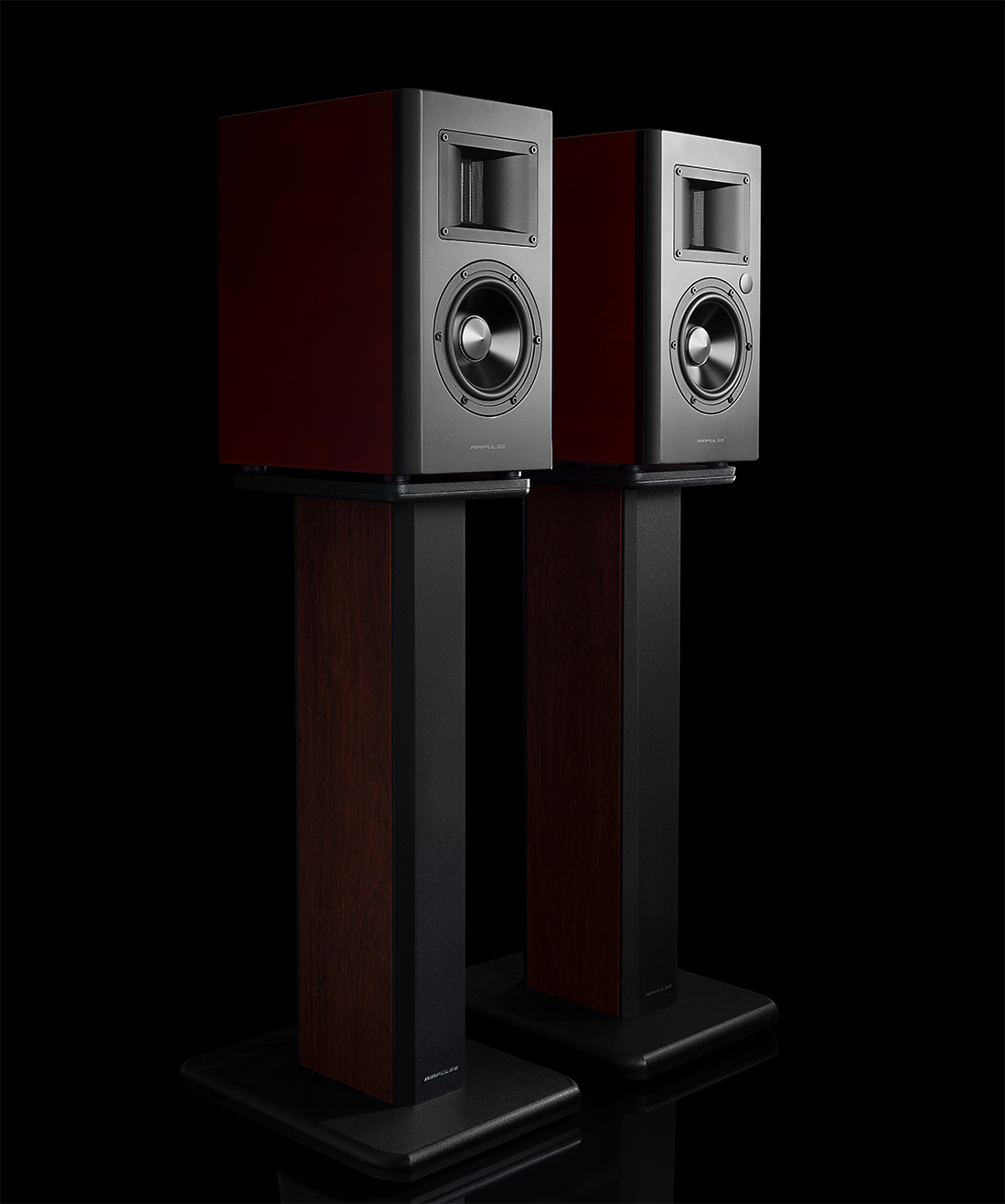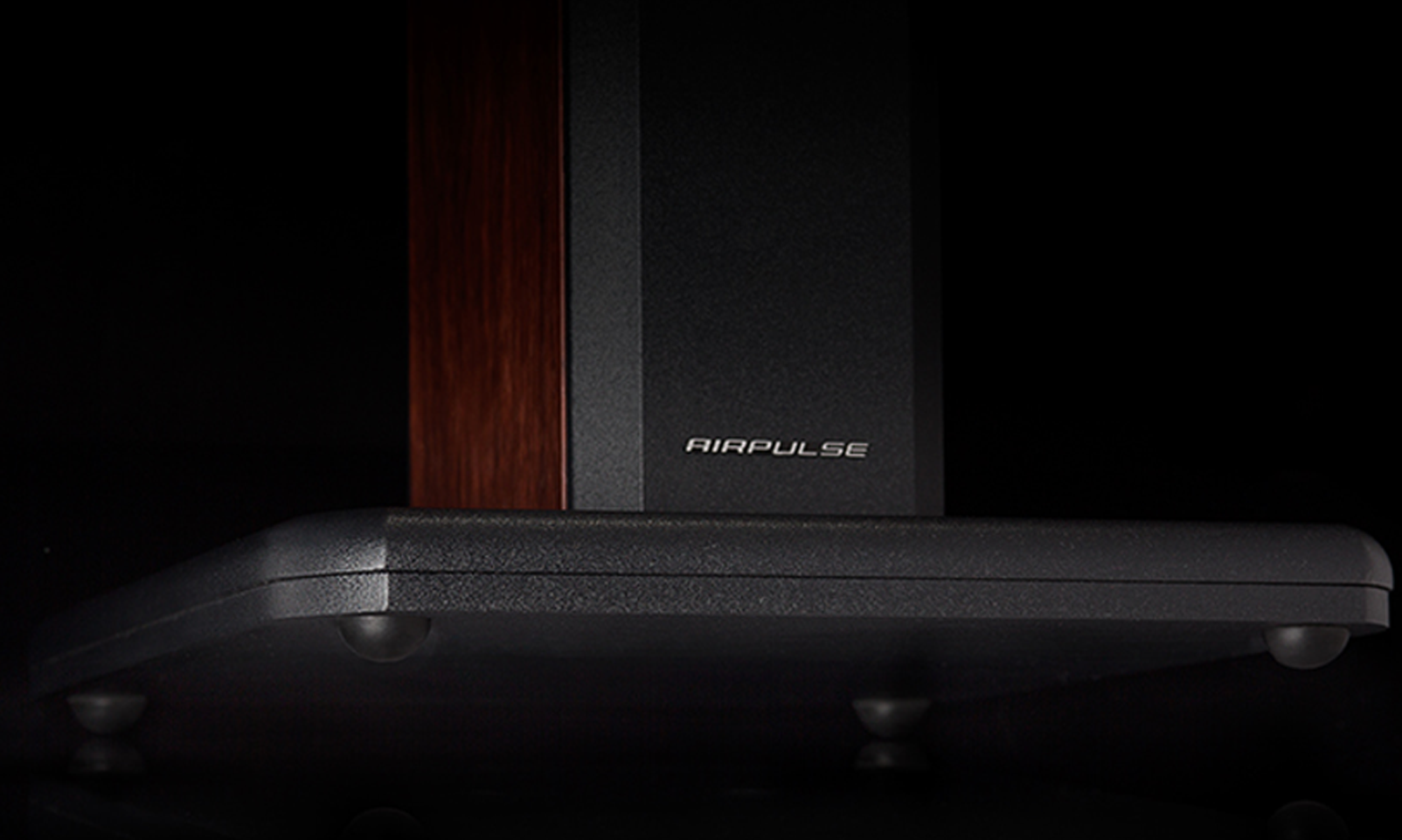 Dome Shaped Rubber Feet
The ST200 uses 4 dome shaped rubber feet to reduce impact on the floor. The dome shape rubber feet also help reduce contact area with the floor so that the interference from viibration shock can be reduced to a minimum.
Optimal Stand Height.
Optimal Performance.
The ST200 stands are 650mm high. With tweeter location of 270mm on the A200 speaker, the tweeter height will be set 920mm from the floor, which is the standard height for listening.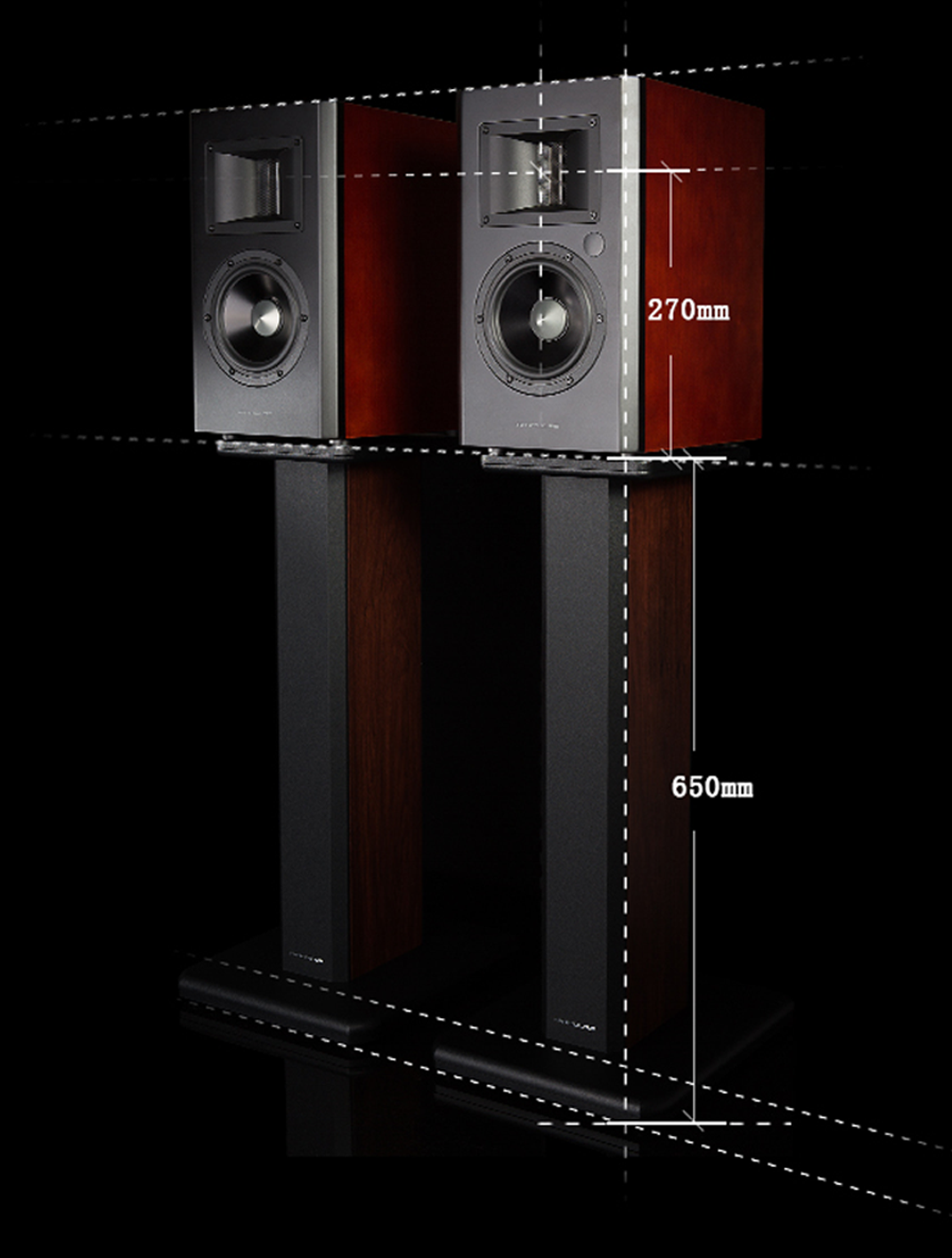 Specifications
DIMENSION
W 283 x H 650 x D 350 mm / 11.2 x 25.6 x 13.8 inch