Elevate Your Audio Experience
Airpulse A300Pro Hi-Res Active Speaker System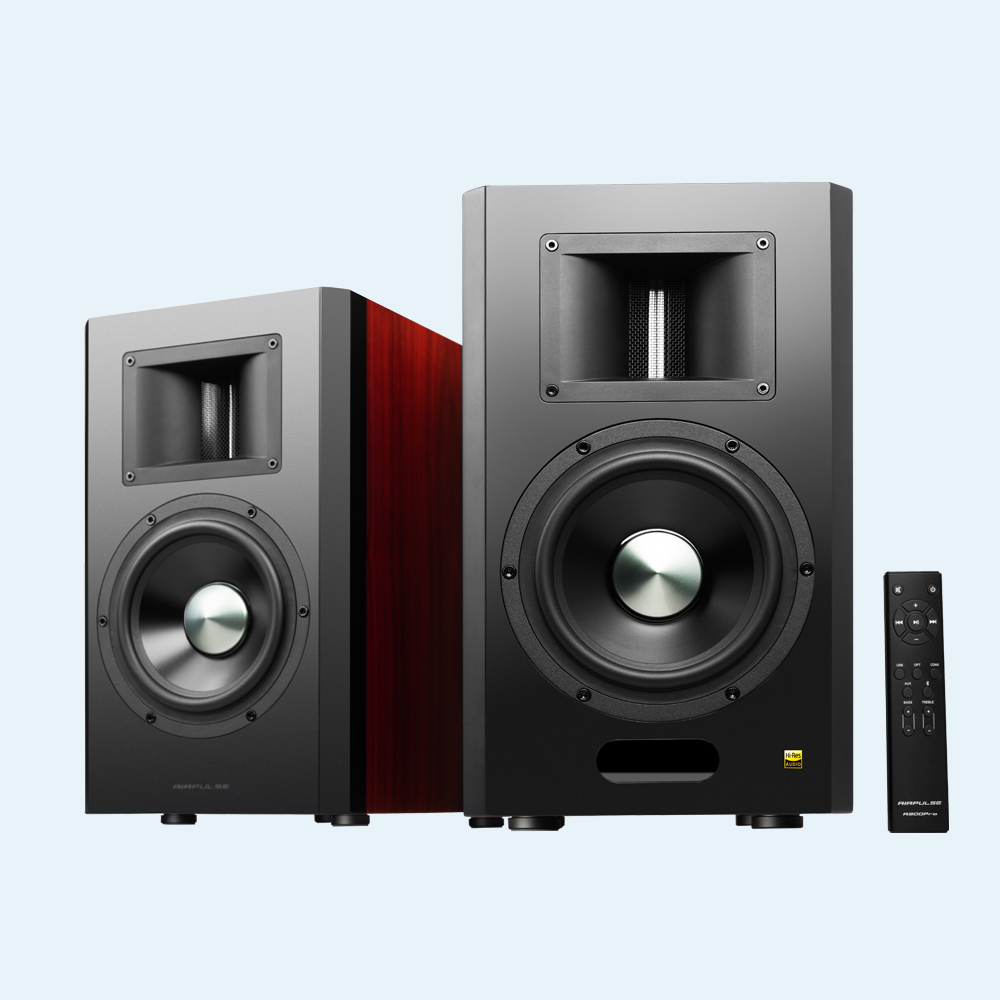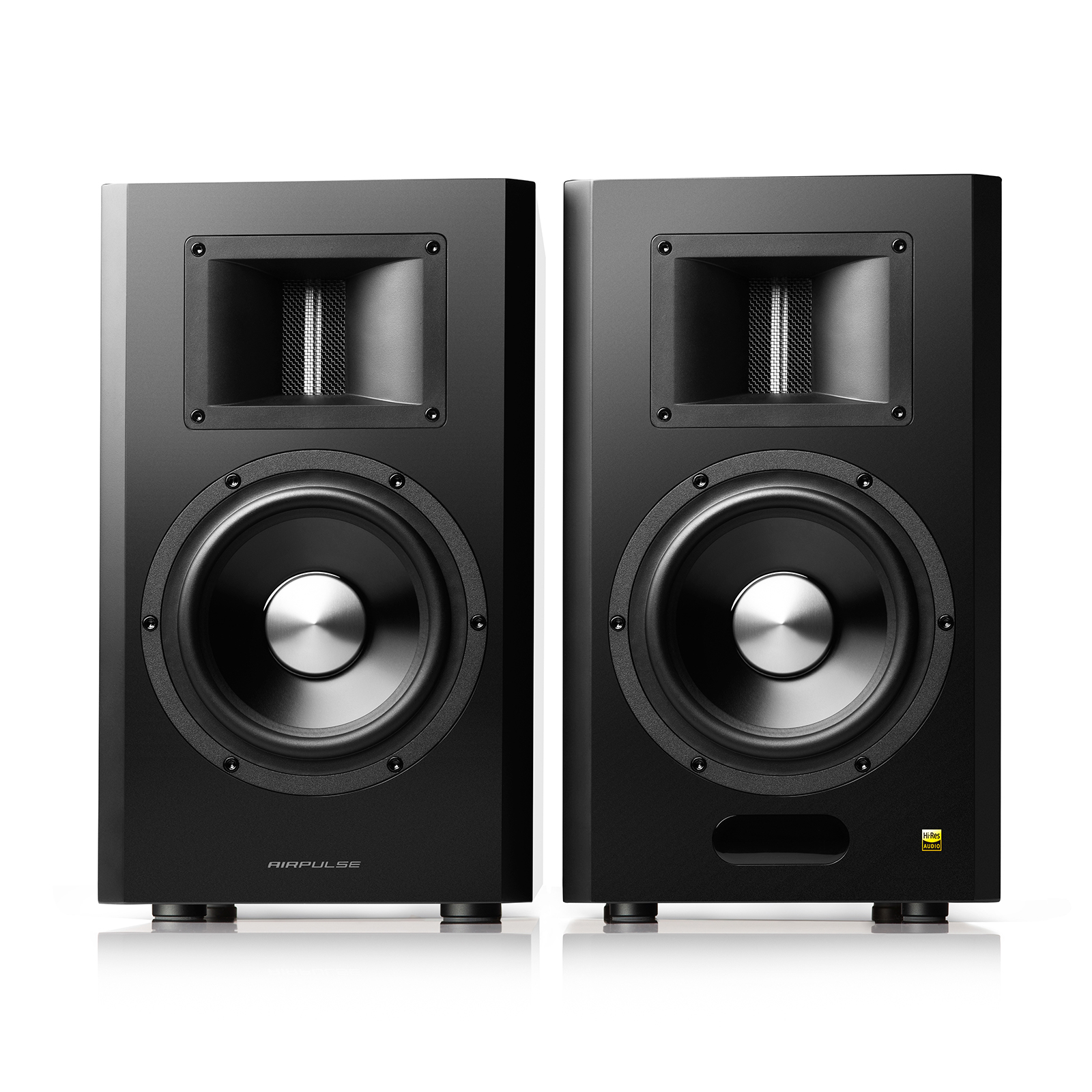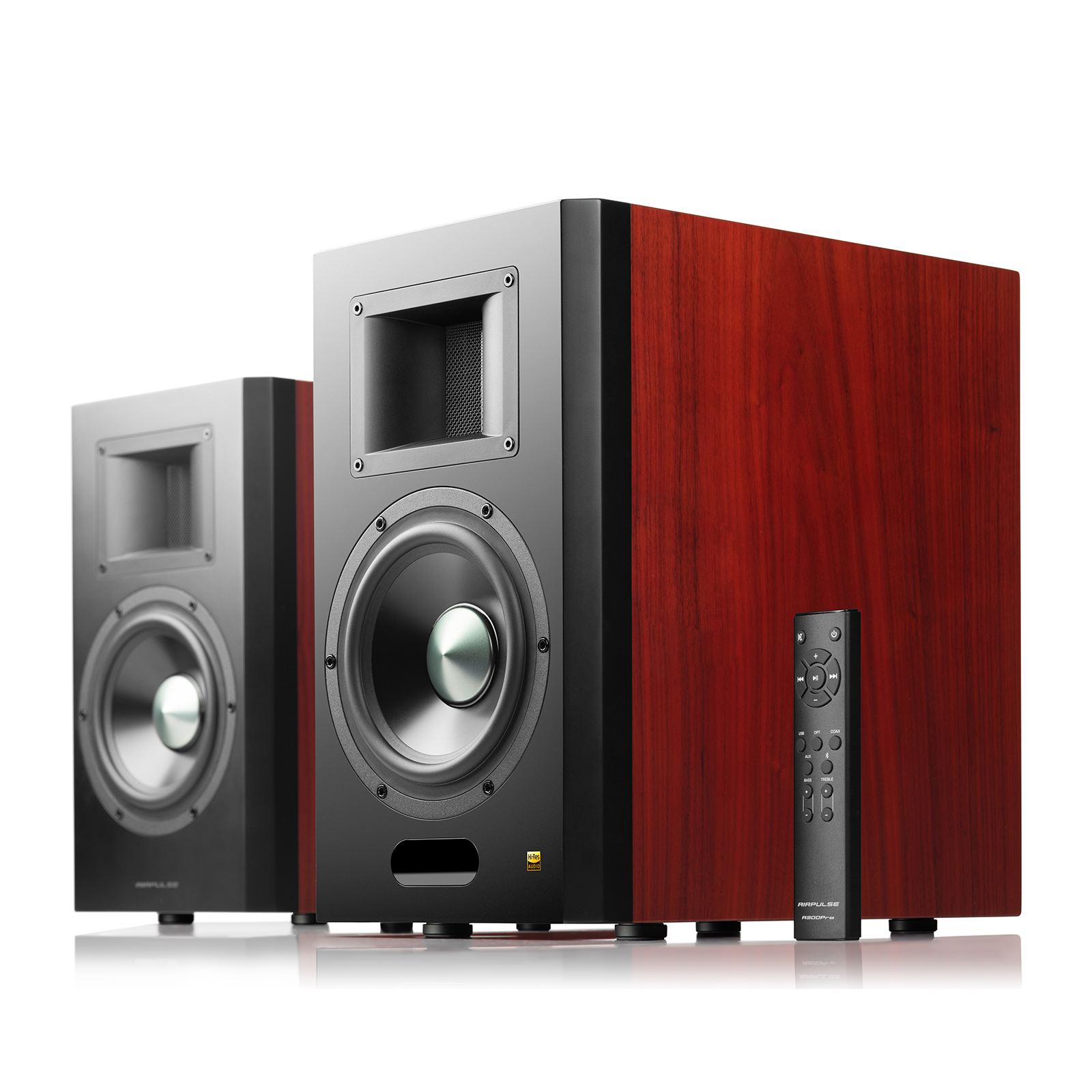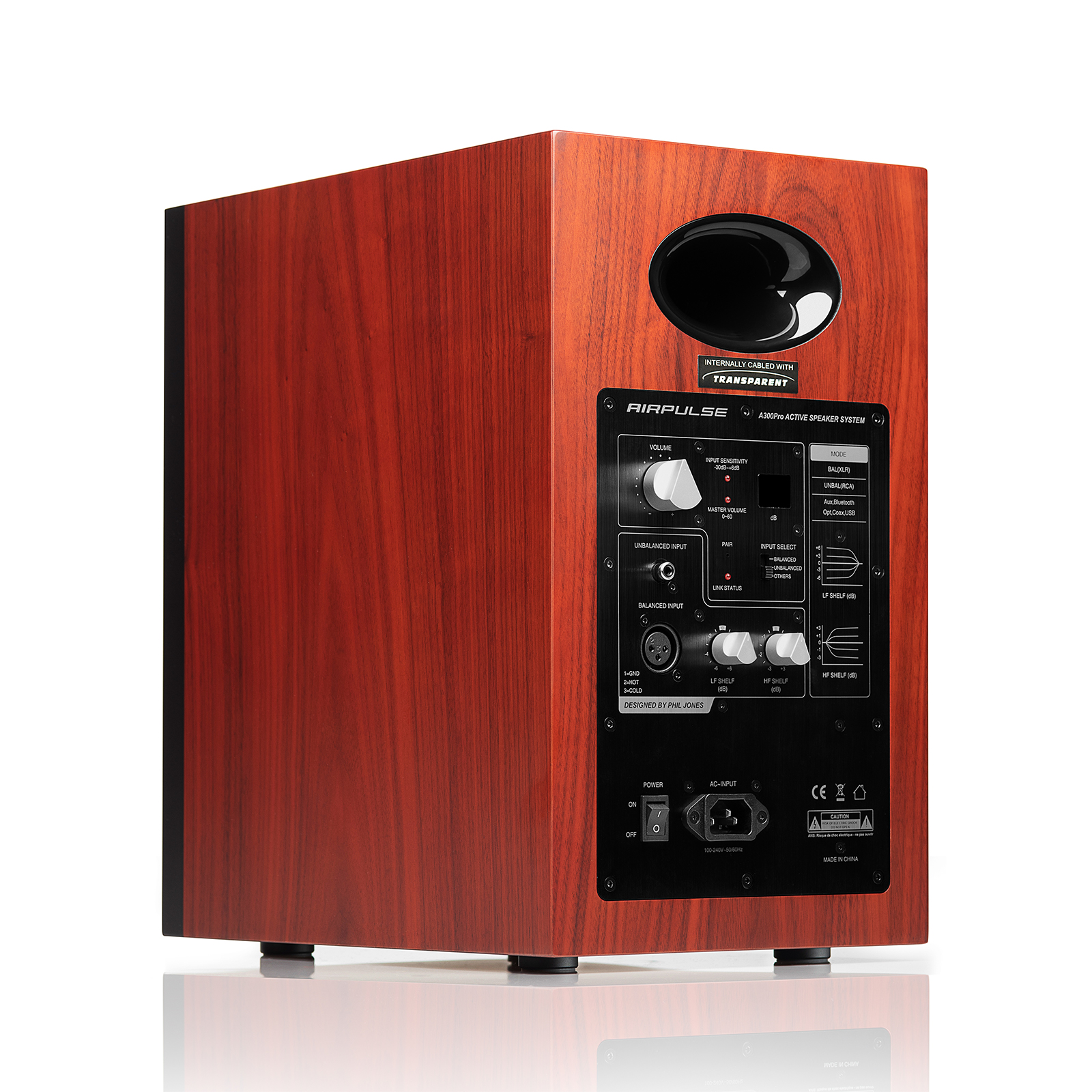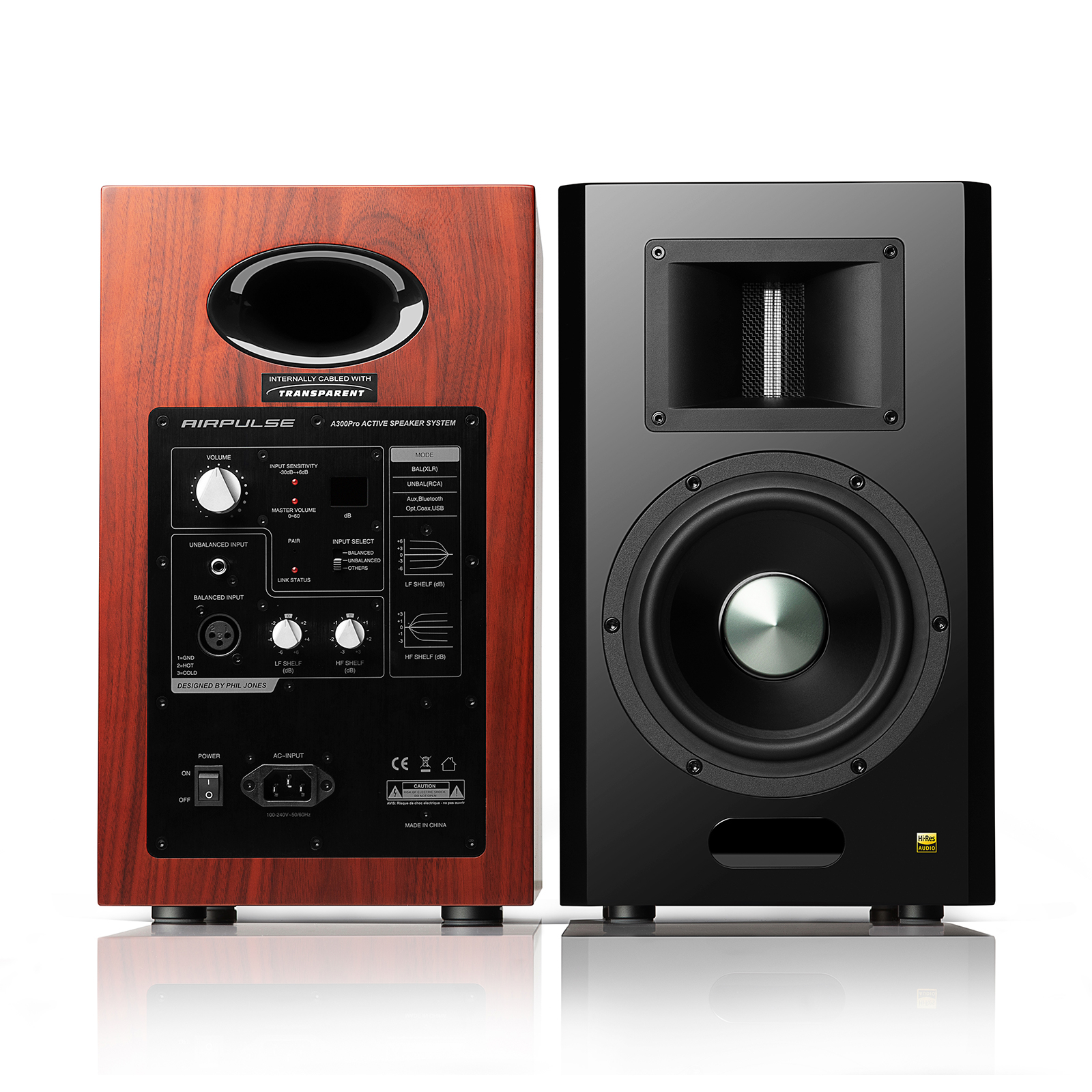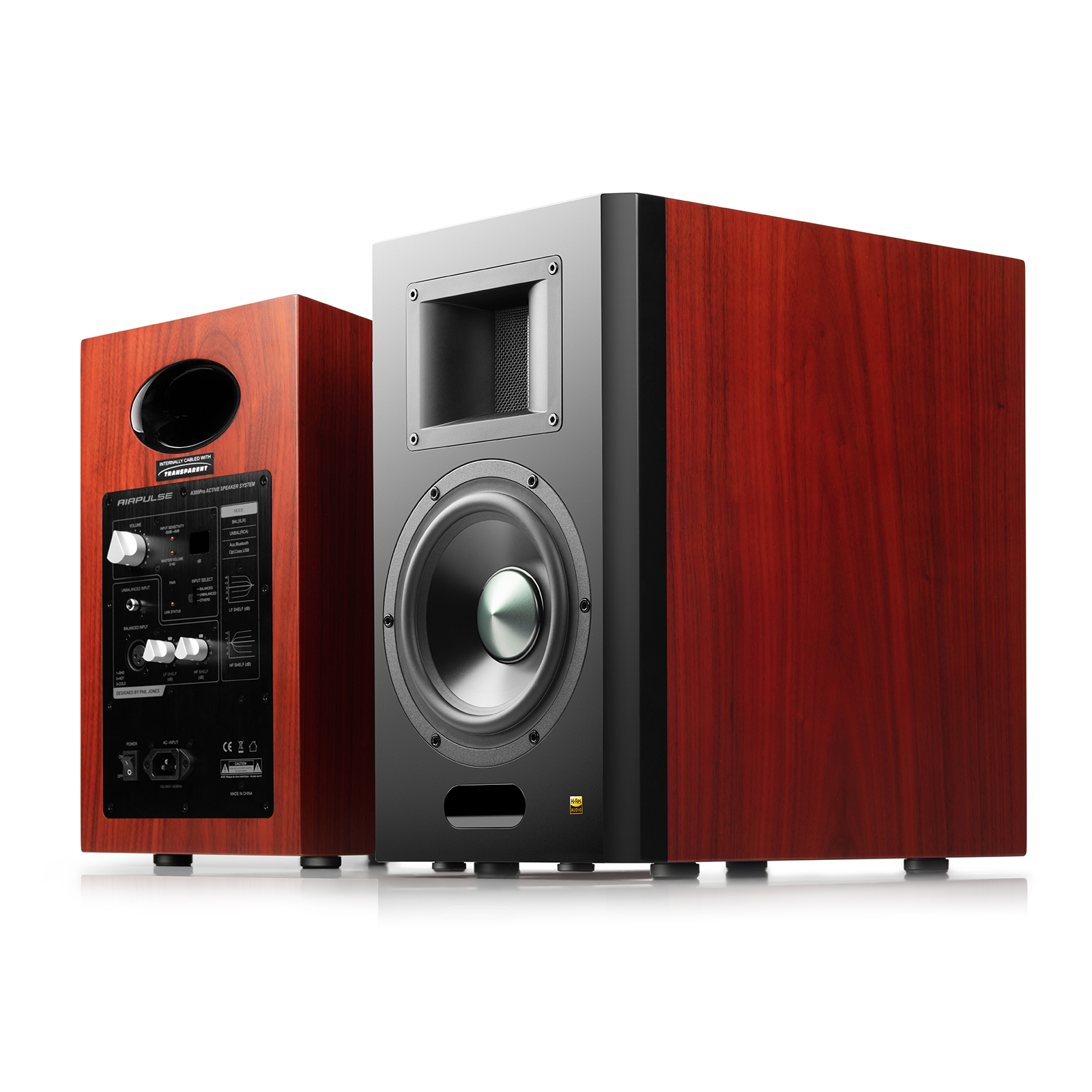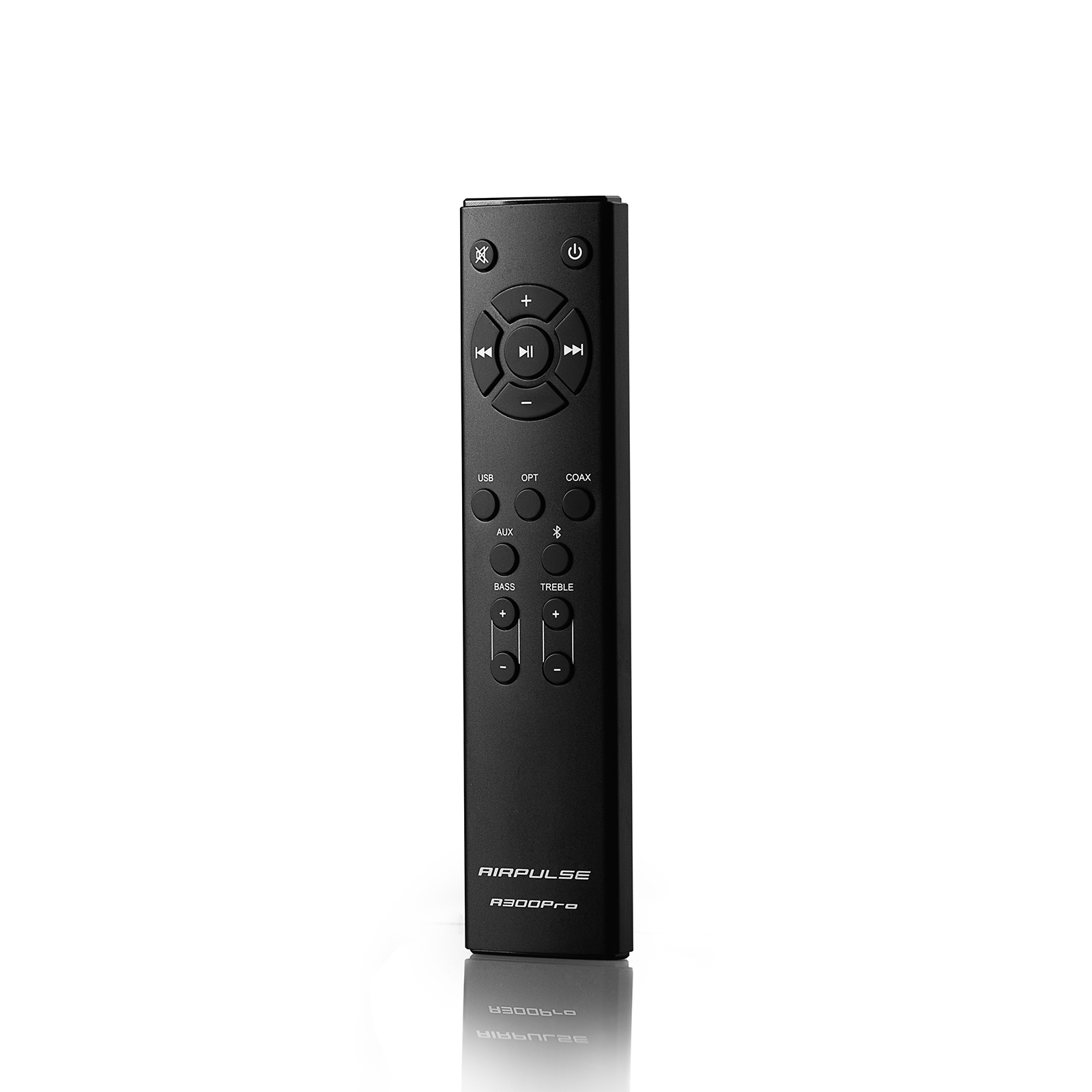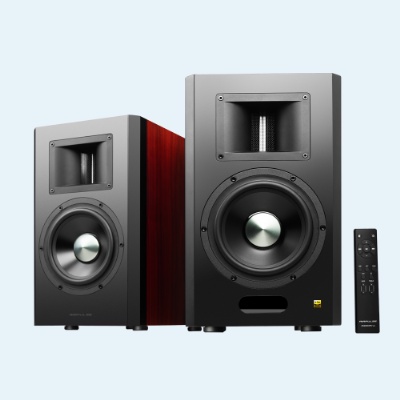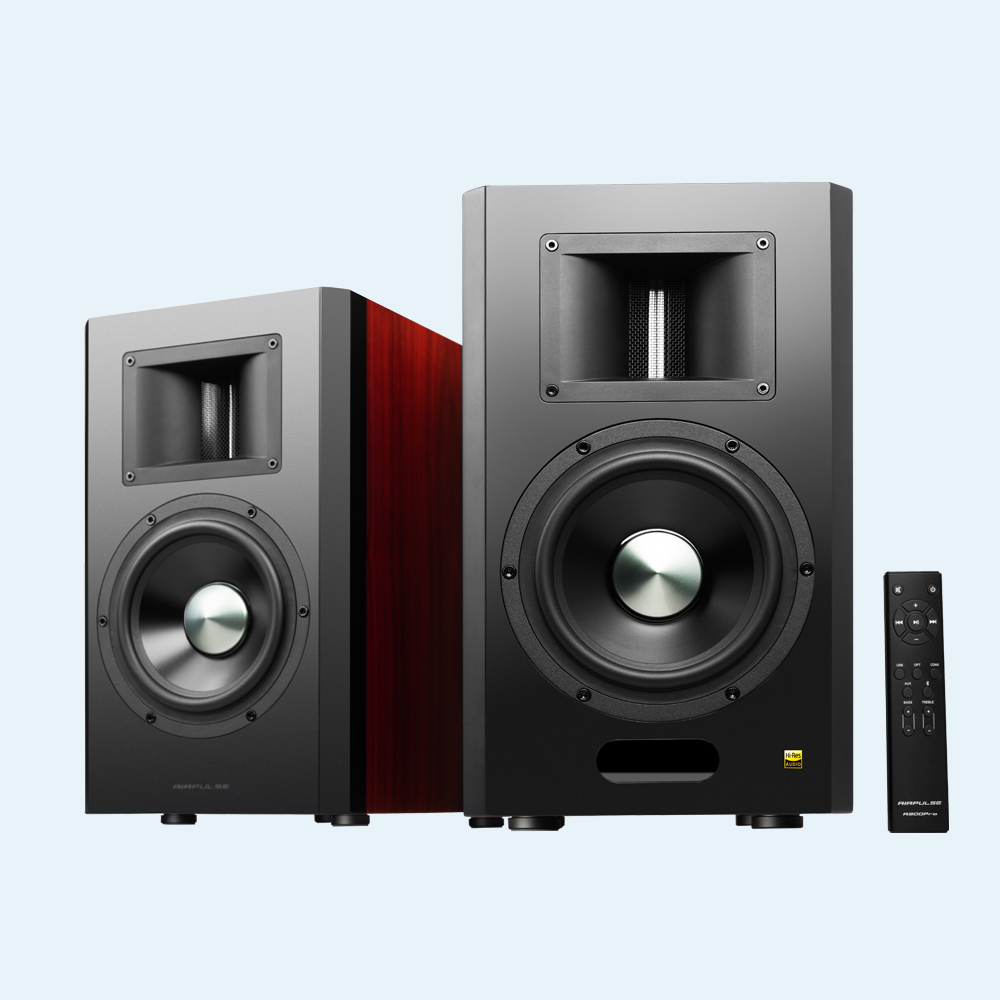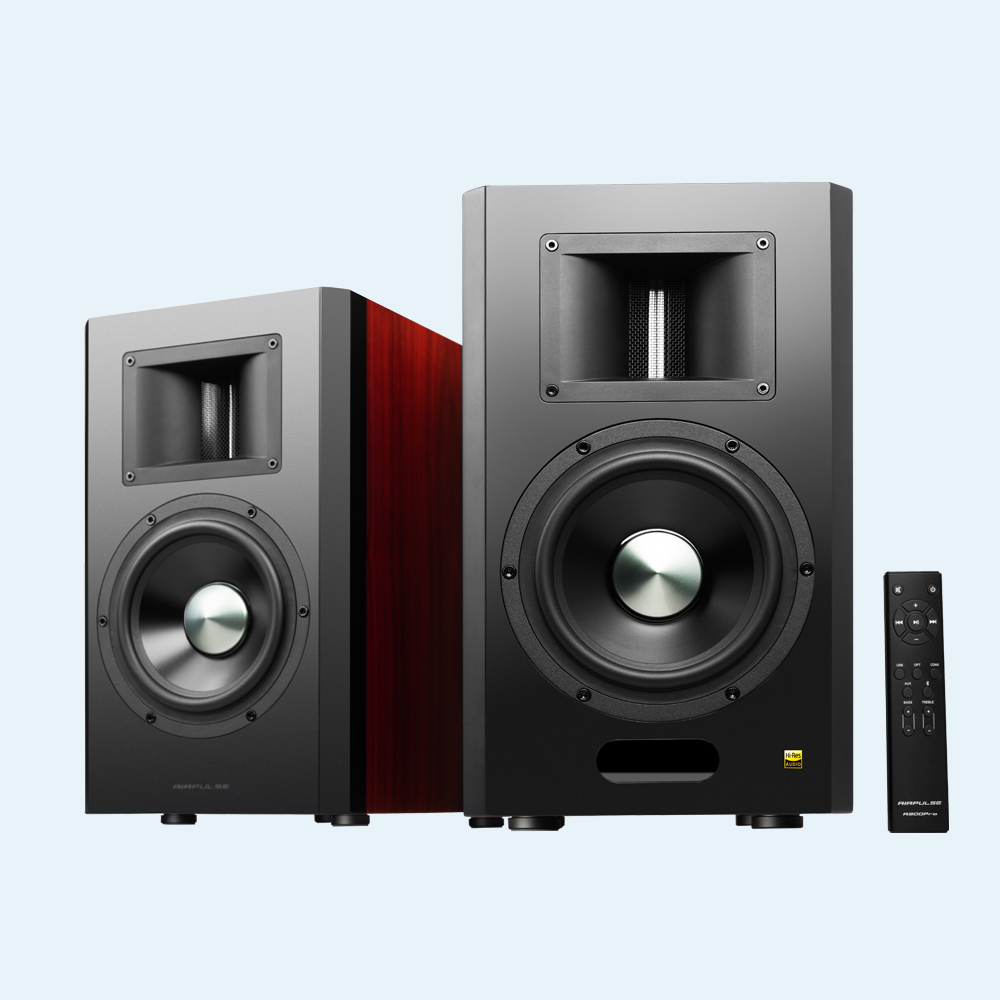 Airpulse A300PRO
Hi-Res Audio Designed By Phil Jones
Hi-Res audio certified
Horn-Loaded Ribbon tweeter
Wireless left and right speaker connection
6.5-inch aluminum diaphragm low distortion mid-woofer
AUX, USB, Optical, Coaxial, Bluetooth V5.0 with AptX HD, Balanced Input, Unbalanced Input
2

Year Warranty
Free Shipping Over $99 Canada-wide
30

Day Return Policy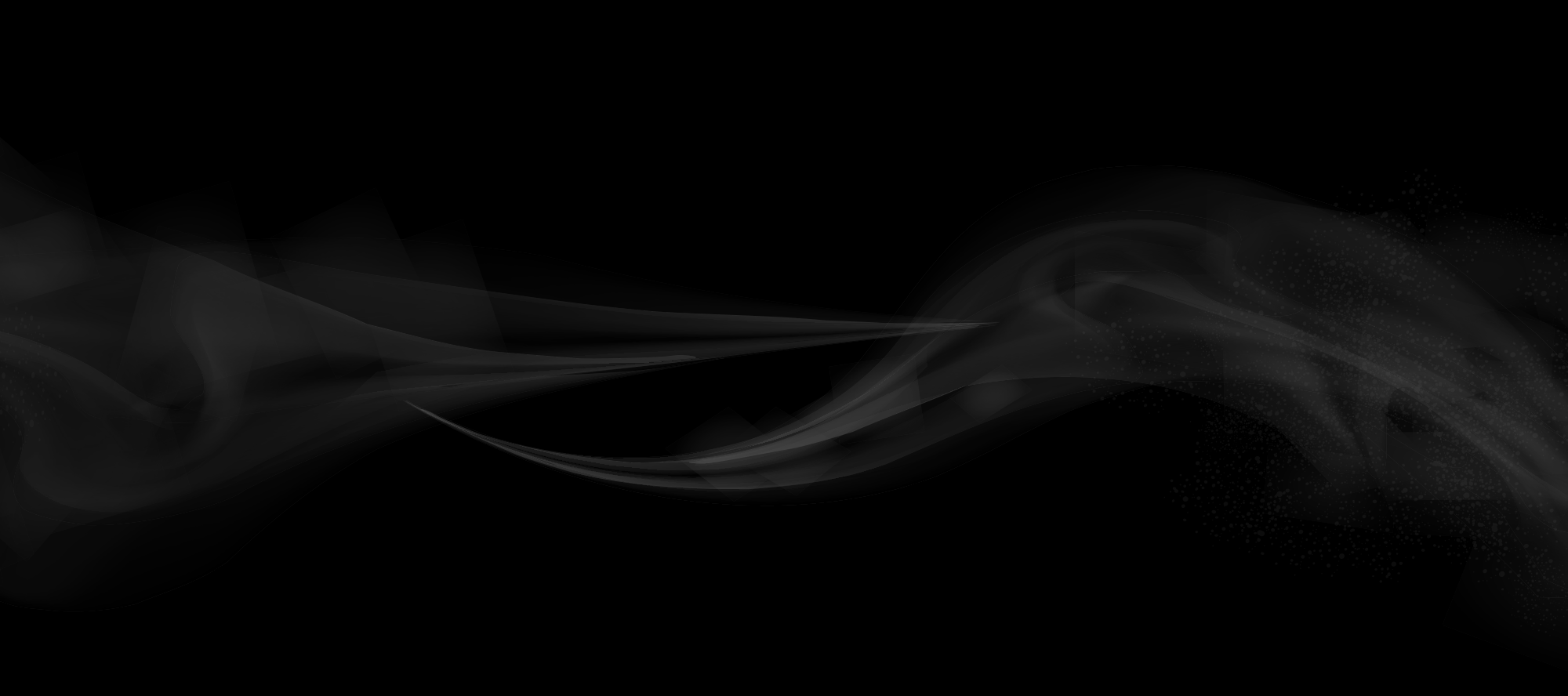 A300pro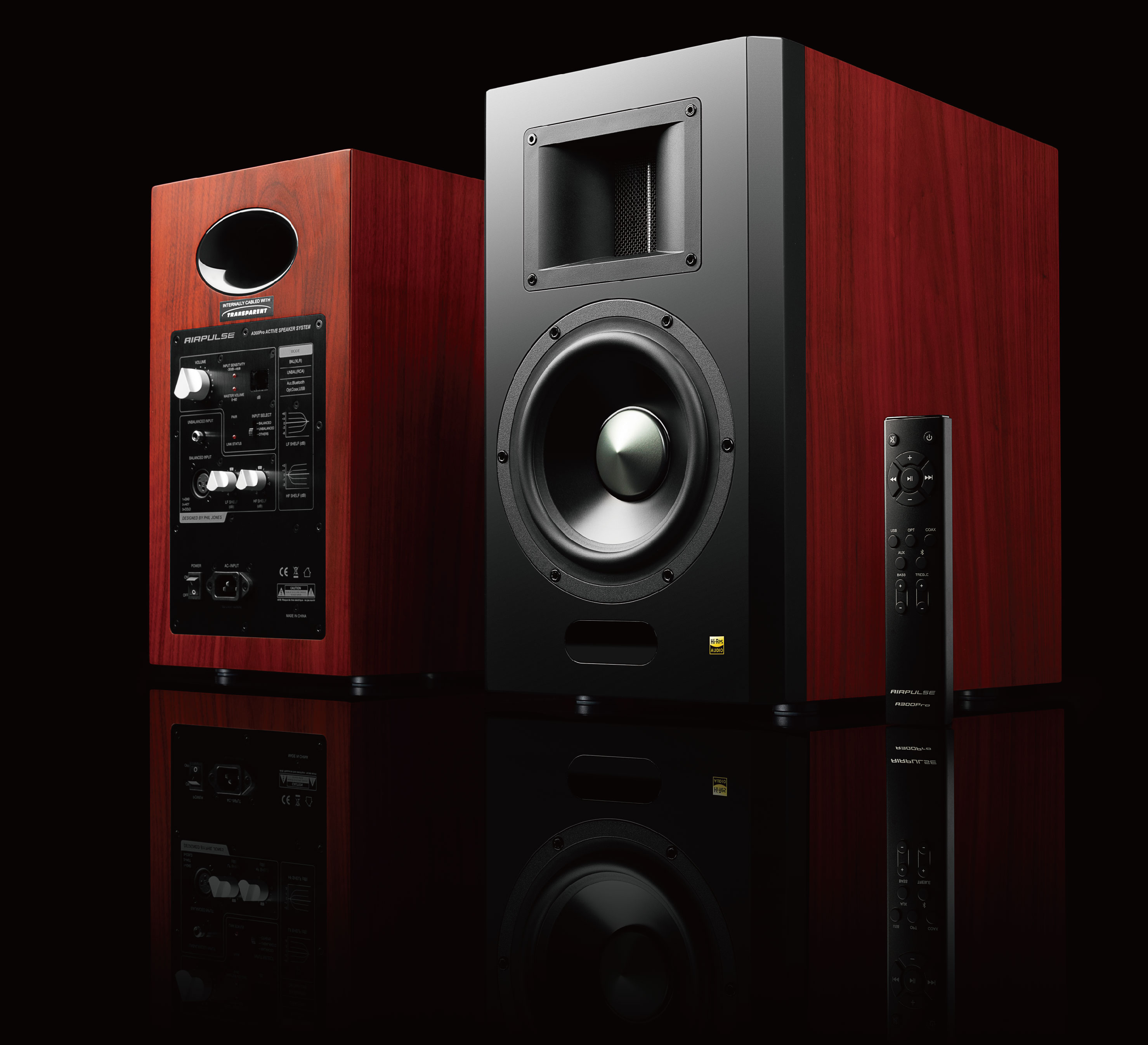 Hi-Res Audio Certified
The Airpulse A300Pro active speaker system is a uniquely designed combination of HiFi speaker and digital HiFi system utilizing XMOS. Because of its non-compromising design and component selection, the A300 Pro can replay all types of music to perfection.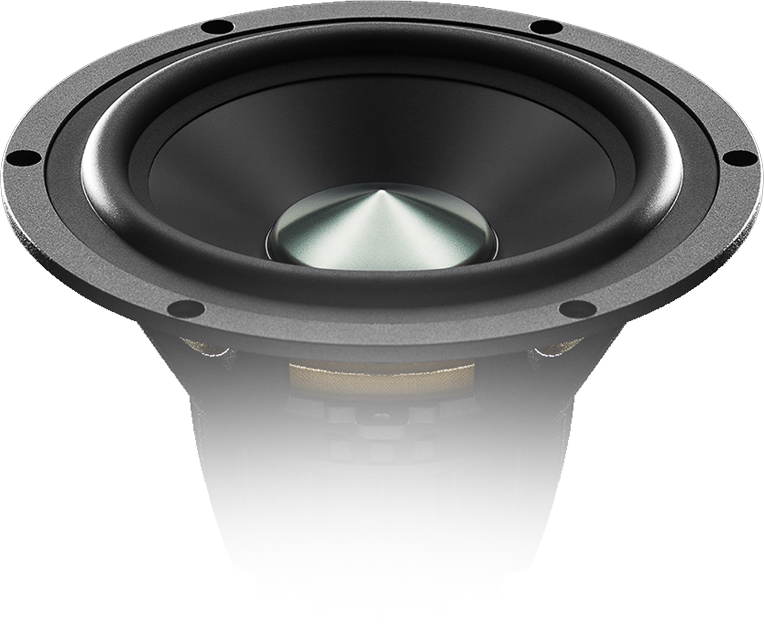 6.5-Inch Aluminum Diaphragm Low Distortion Mid-Woofer
A300 Pro's 6.5-inch woofer uses a high-strength magnesium-aluminum diaphragm and a costly underhung magnetic circuit design. It is supported by a 50MM diameter voice coil and an oversized, high-energy magnet. Combined with a cleverly designed heat dissipation mechanism, this woofer has the lowest distortion and highest level of dynamics, delivering clean low frequencies that are richly detailed, and deeply extended.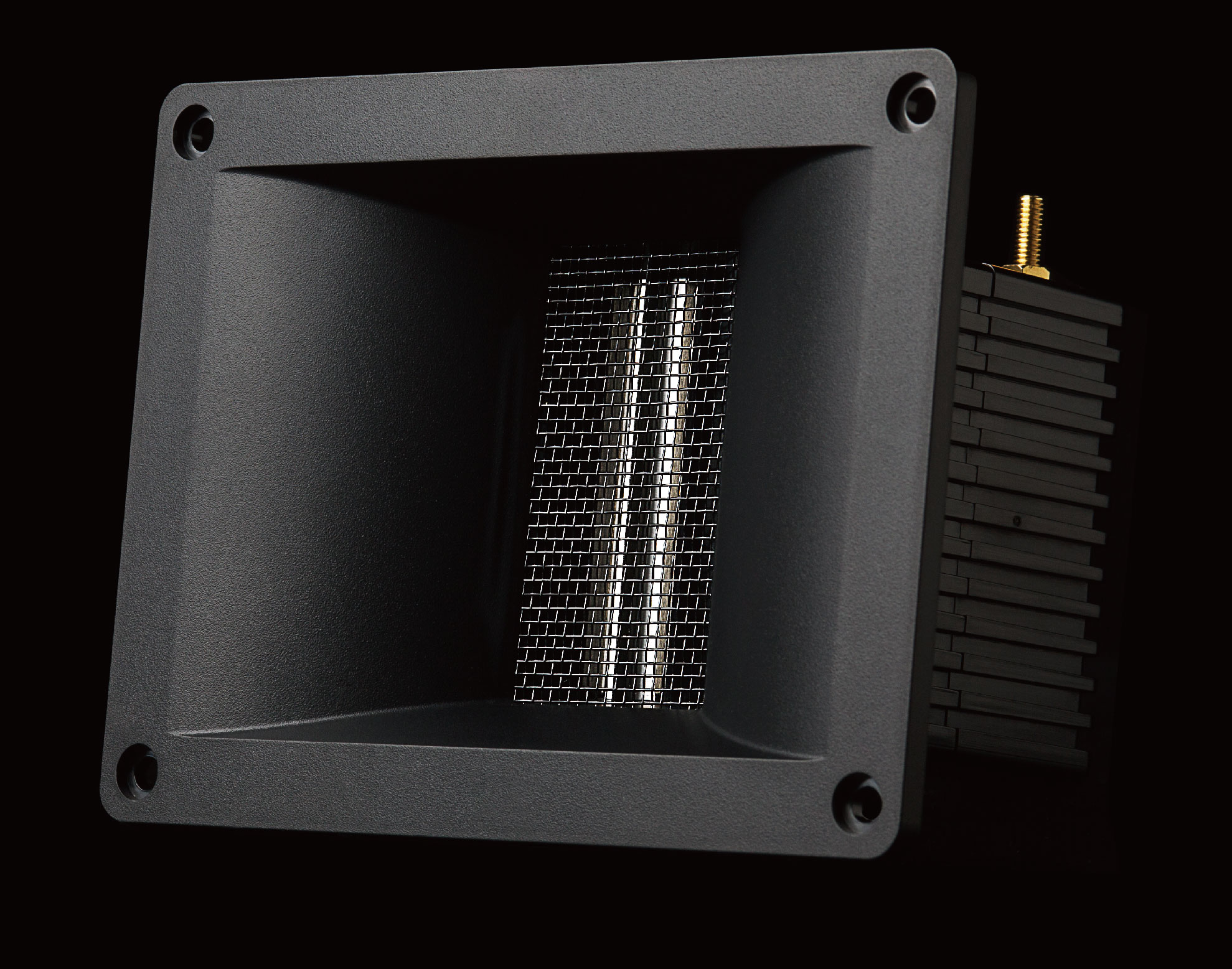 Horn Loaded Ribbon Tweeter
Our unique design of horn-loaded aluminum ribbon tweeter in the A300 Pro delivers to the audience every corner of wide space with airy and harmonically pleasing high-frequency musical notes. Listeners can experience rich, articulate, and evenly distributed high-frequency sound that does not fade out with distance.
Unique Design
A300 Pro features both a symmetrical acoustic and electrical design. Both left and right speakers are active. Each of them is equipped with a built-in 150W nominal high-efficiency low-ripple switch mode power supply, which preserves adequate power headroom for transient high output for the amplifier.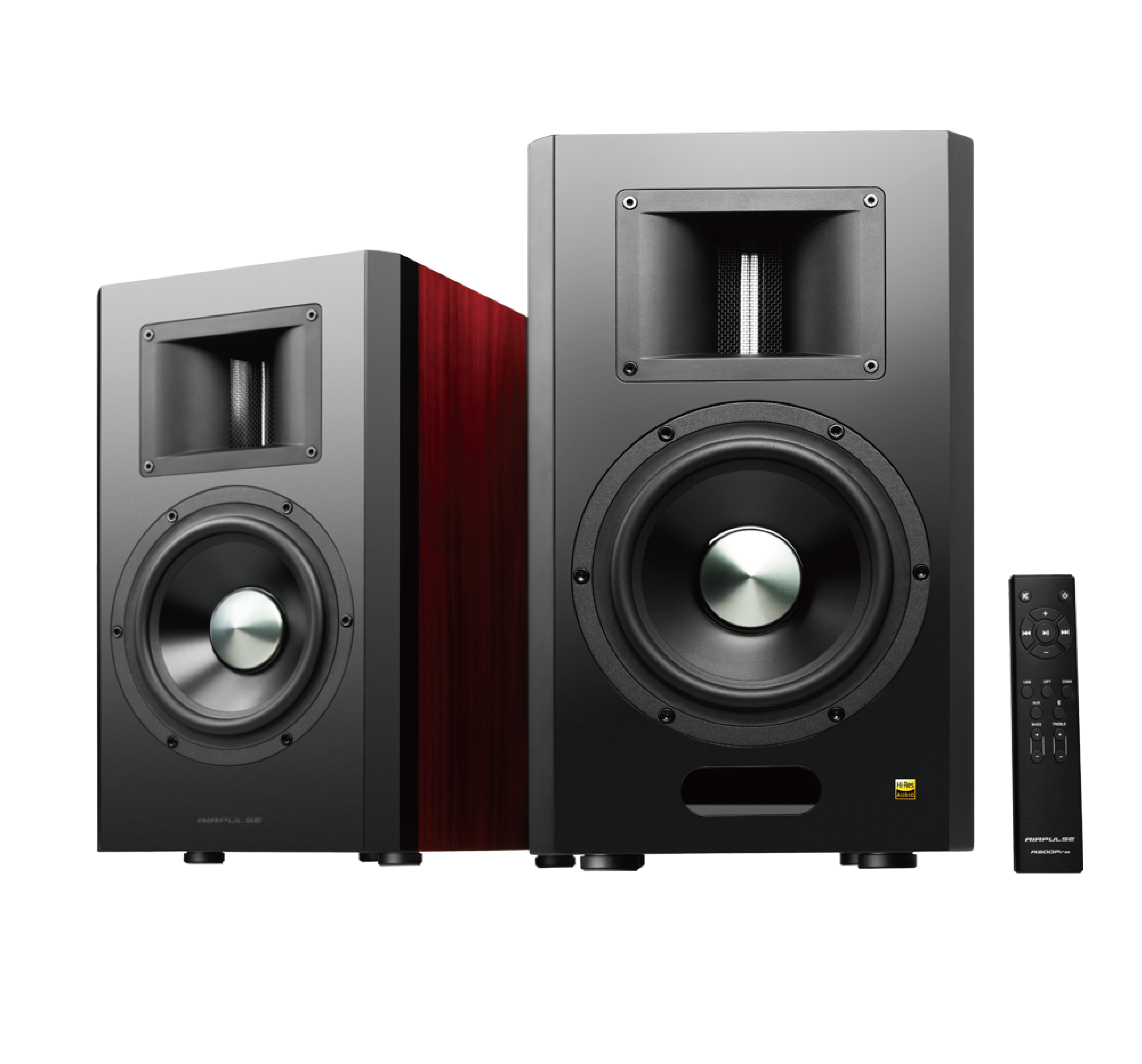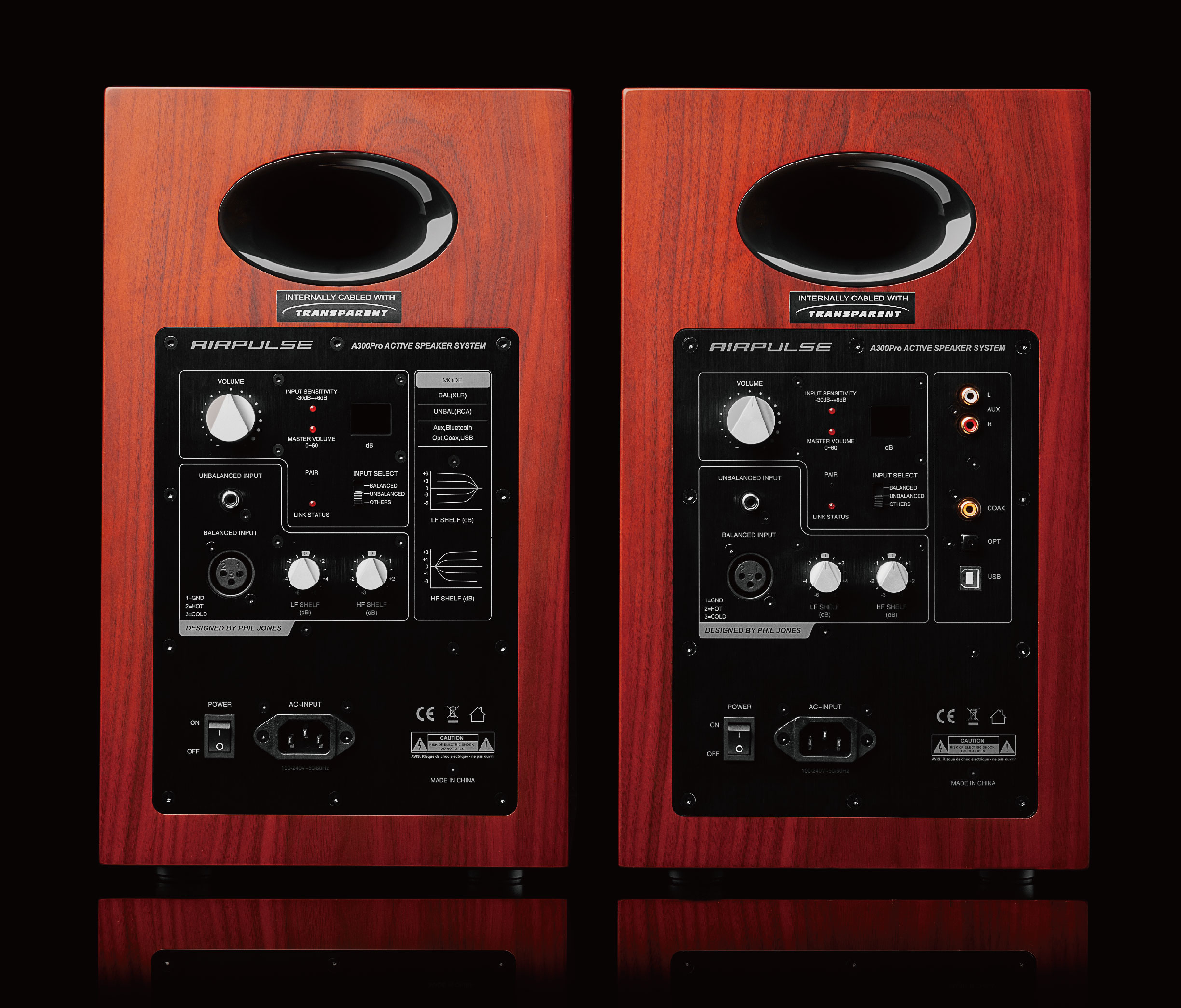 A Combination Of Connectors and Controls
One XLR connector and one unbalanced RCA connector with fixed gain are available for signal input. A digital attenuator is incorporated to adjust the input sensitivity. Two trimmers, one low-shelf, and one-high shelf are available for tone controls. Each speaker is working like an independently powered mono speaker that can be easily connected to the mixing console of your home studio.
Wireless Left and Right Speaker Connection
There is no need for any complicated setup settings for the A300Pro wireless speakers. Its left and right speakers were pre-paired before leaving the factory. It should be in the wireless connection mode when both speakers are power on, and the red indicators on both speakers light up constantly. Place the left and right speakers on opposite sides of a room at your ear level to create a musical experience that music was meant to be heard.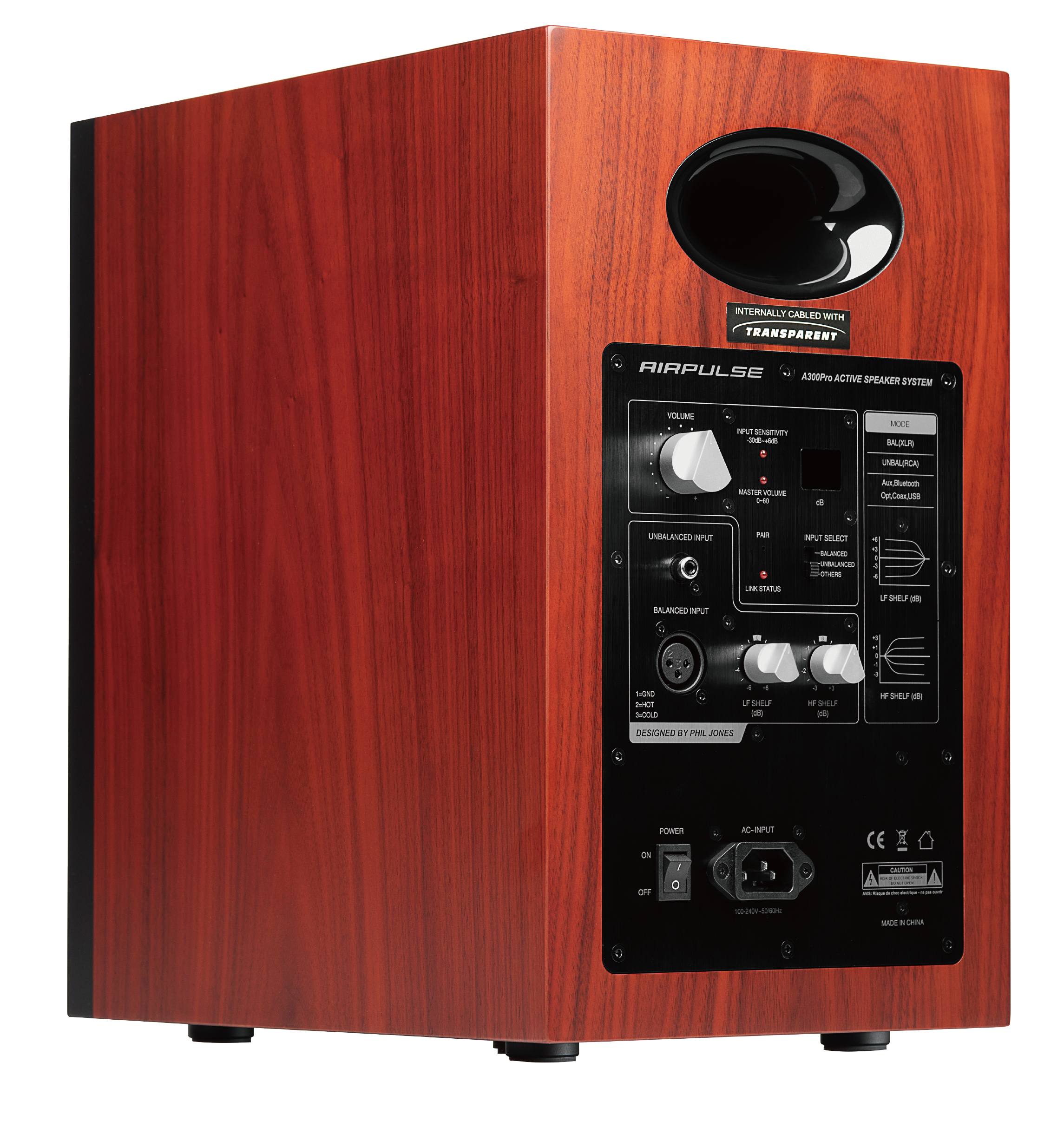 A Step Ahead in Design of a Digital Audio System
A300Pro offers a USB digital audio interface that supports UAC2 digital audio applications. An ASIO audio drive is provided to enable Windows users to have a high-quality low latency signal path out, avoiding redundant signal processing of the OS, and possible loss of quality and dynamic range.
The Bluetooth audio receiver inside the A300 Pro is built with QCC3031 from Qualcomm, which is a Bluetooth V5.0 chipset with AptX HD high-fidelity codec.

Carefully Designed Signal Processing and Amplification System
The core signal processing is built on the XMOS xCore200 multi-core processor and a DSP chip TLV320AIC3268 from Texas Instruments. Class D amplifiers used inside the speakers are Texas Instruments' top-of-line model TPA3251. With DSP based electronic crossover, dedicated amps are used to drive woofer and tweeter independently.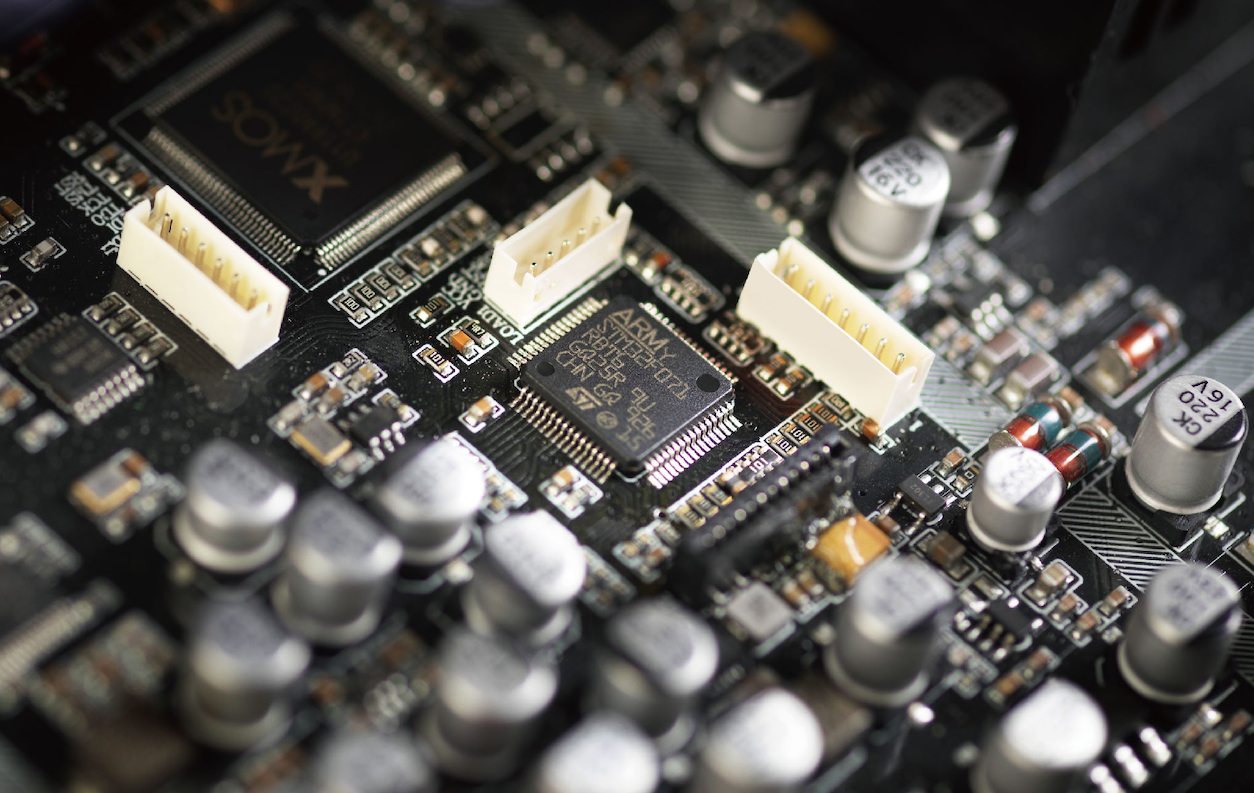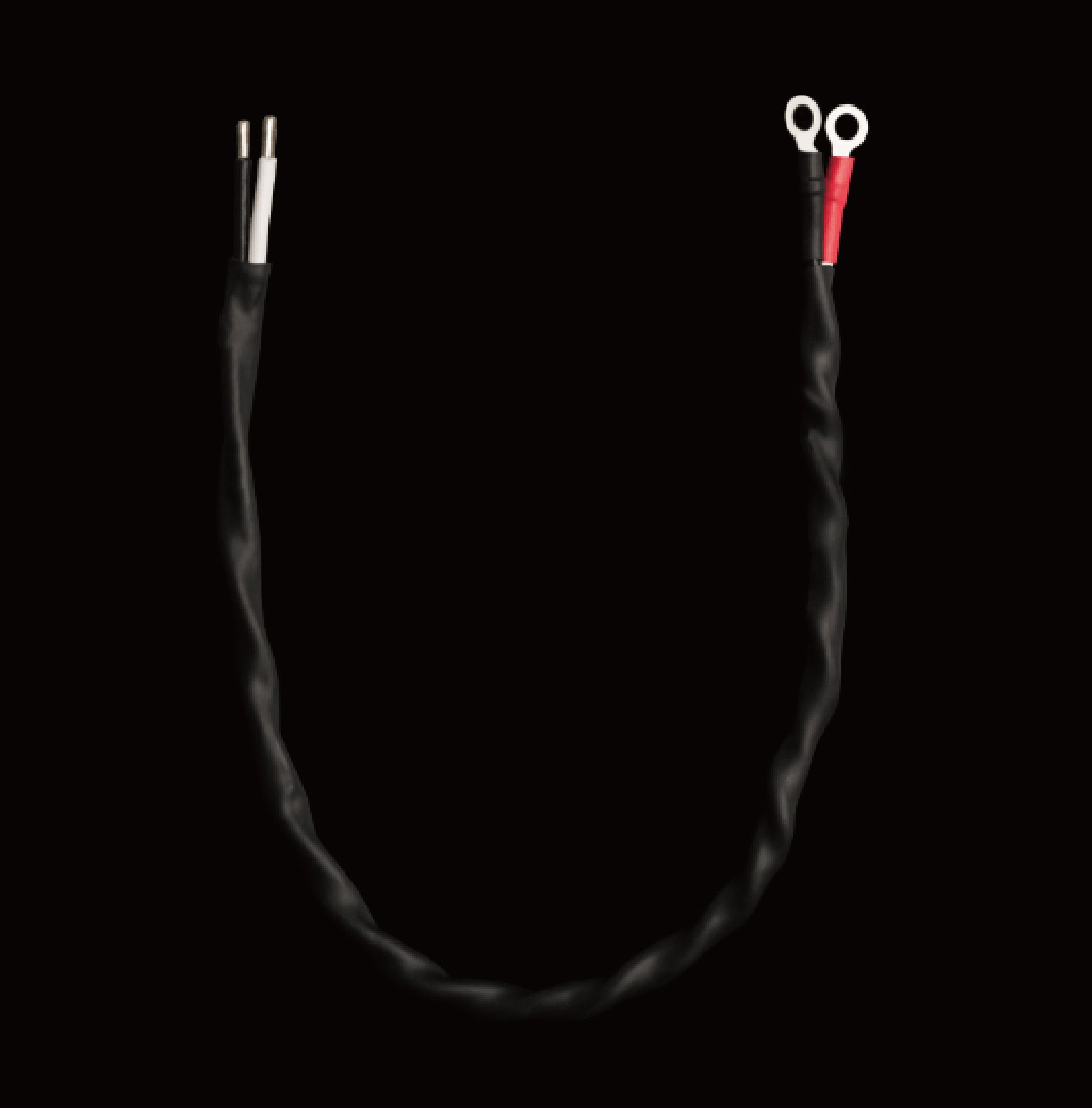 TRANSPARENT Speaker Cable
No detail was left unattended in the A300PRO. A300 PRO comes with TRANSPARENT speaker cable, a US-made cable for internal connections to ensure maximum accuracy of signal transmission.

Cabinet Construction
The 25mm thick cabinet walls not only provide strong support against vibration, but it also reduces resonance and coloration. The interior is also lined with a 36mm thick professional wave-absorbing material to enhance the absorption of excess standing waves.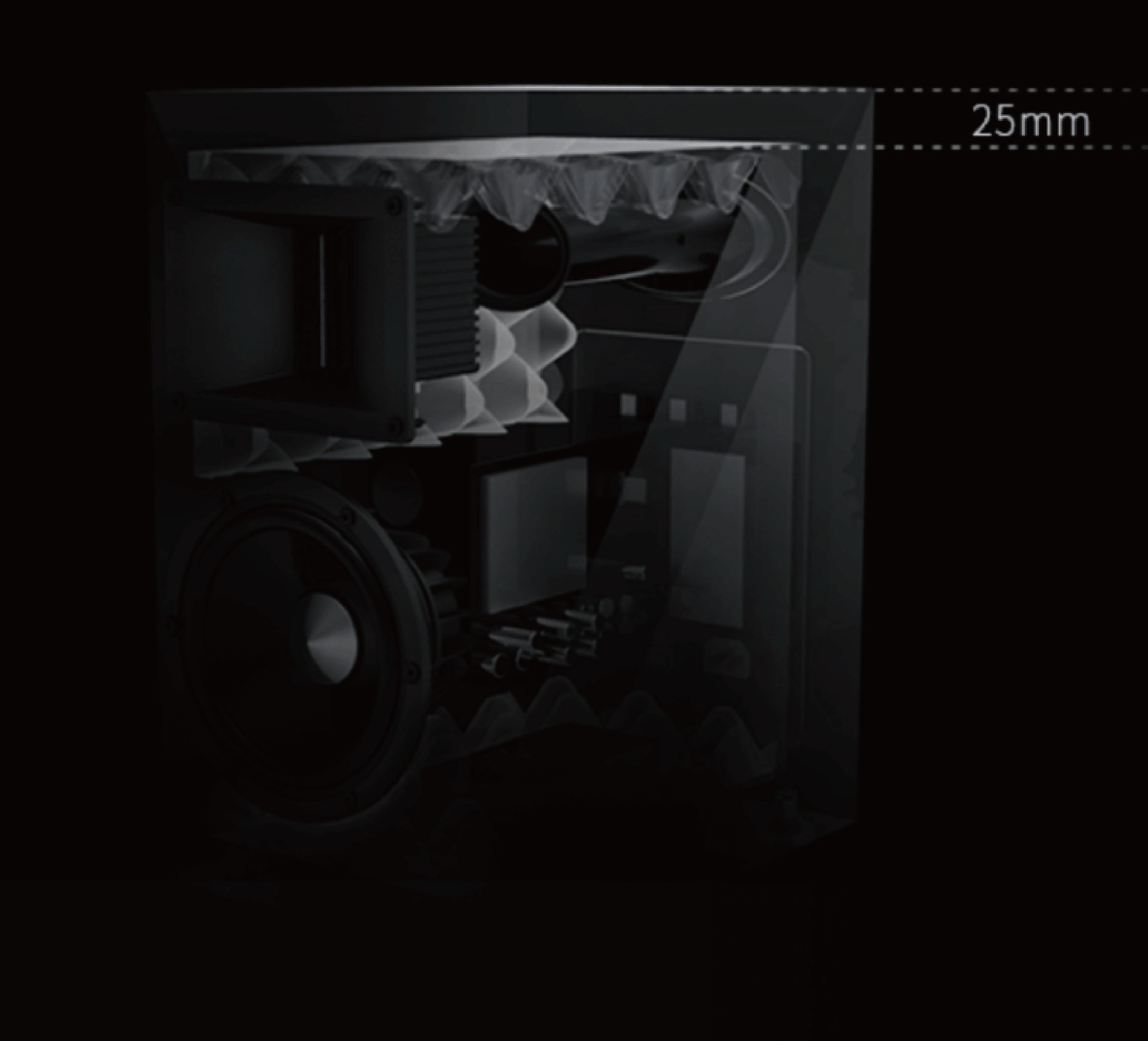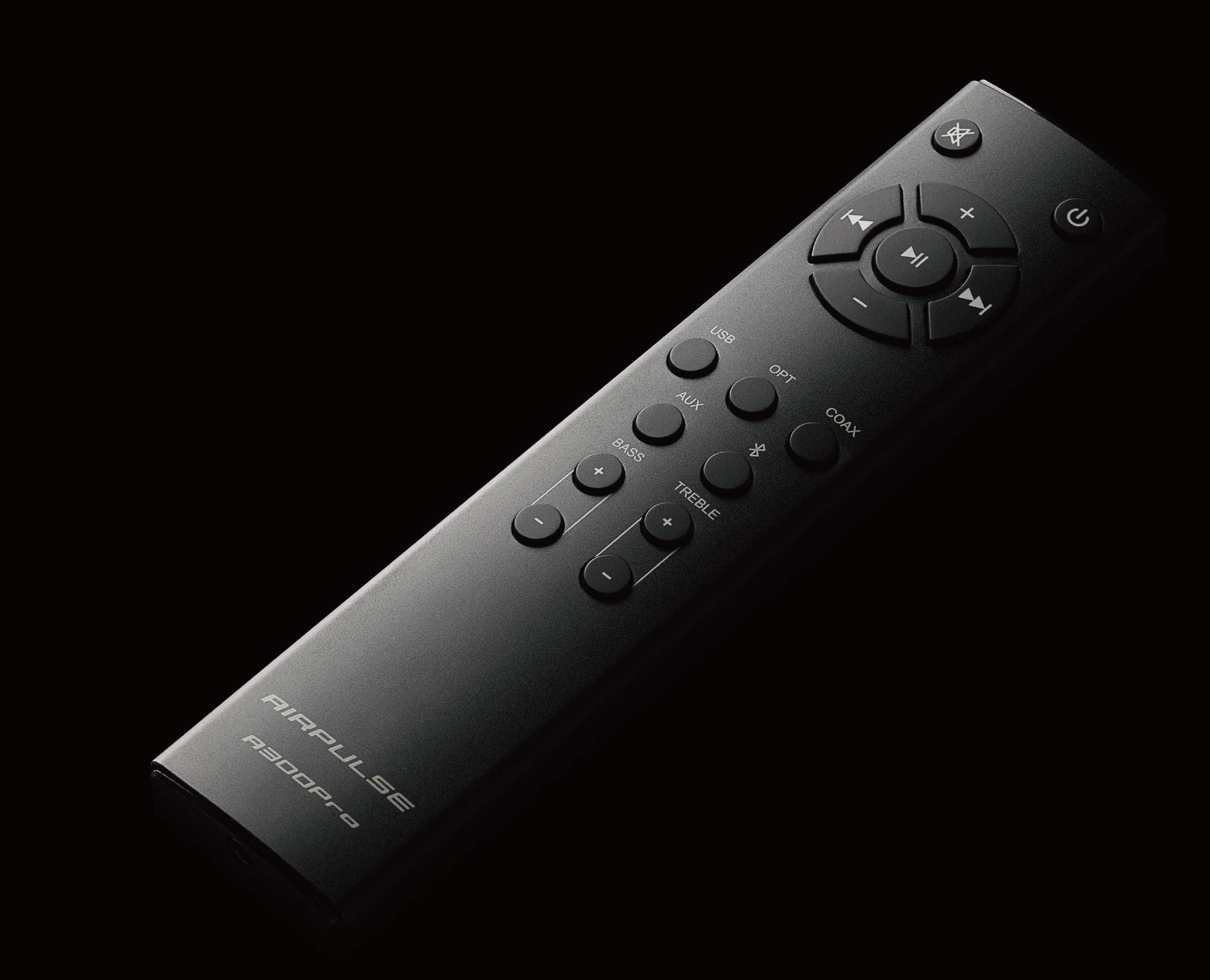 Wireless Remote
It also comes with a wireless remote control used for taking control of your sound. You can switch between inputs easily from the comfort of your seat.
Speaker Stands
The dedicated stands are designed to be congruent with the A300Pro speaker. They are recommended to be used with A300Pro to improve sound quality.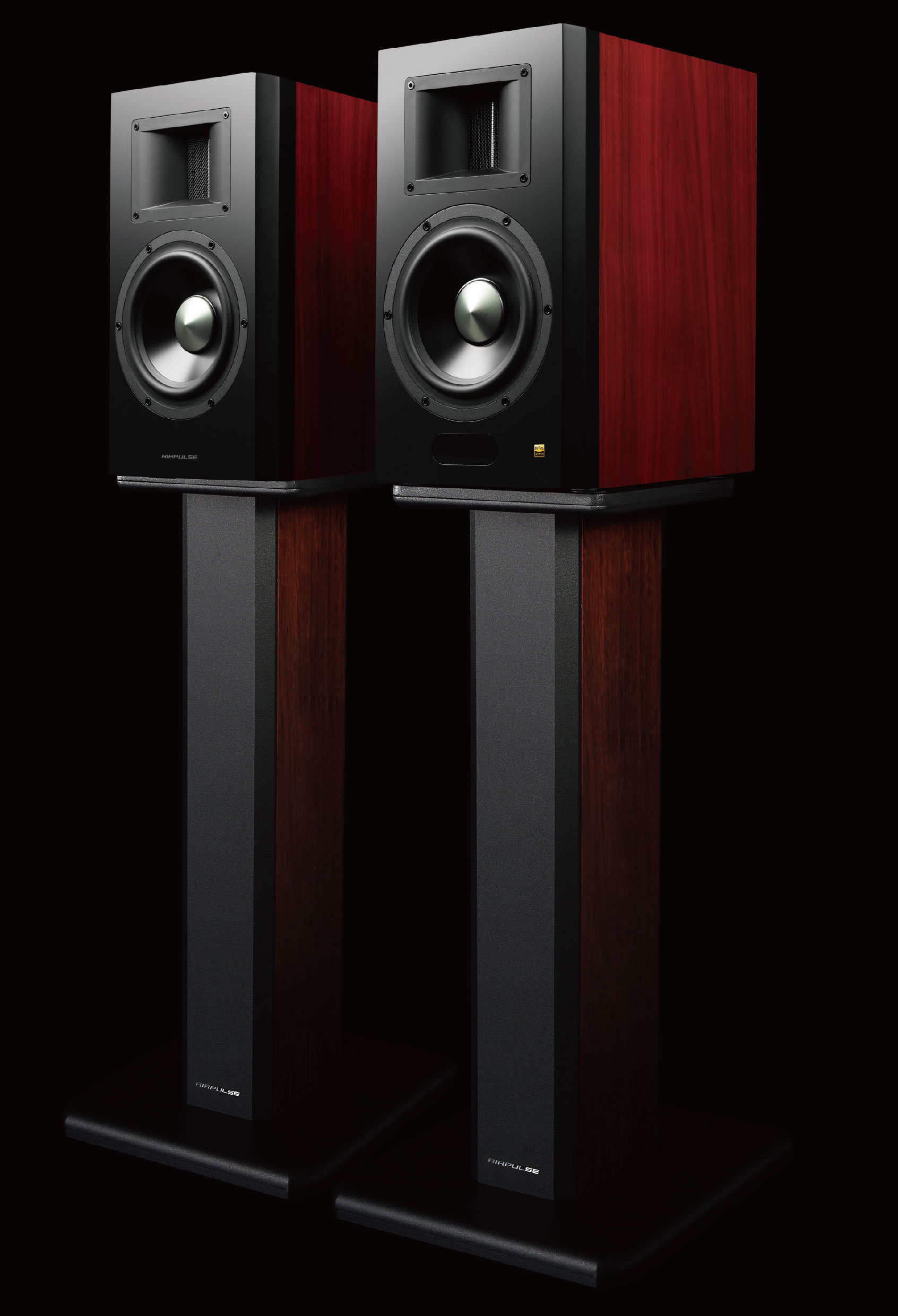 Specifications
TWEETER UNIT
Horn Loaded Ribbon Tweeter
MID-WOOFER
6.5 inch Aluminum Cone Underhung Design Mid-Woofer
AMPLIFIER SYSTEM
Digital Amplifier With Xmos Processor
TOTAL POWER OUTPUT
L/R(Treble):10W+10W, L/R(Woofer): 120W+120W
INPUT TYPE
AUX, USB, Optical, Coaxial, Bluetooth, Balance Input, Unbalance Input
INPUT SENSITIVITY
Balance: 1100±50mV, Unbalance:AUX: 700±50mV, USB:550±50mFFs, Optical: 500±50mFFs, Coaxial: 500±50mFFs, Bluetooth:500±50mFFs