B700
Dolby Atmos Soundbar System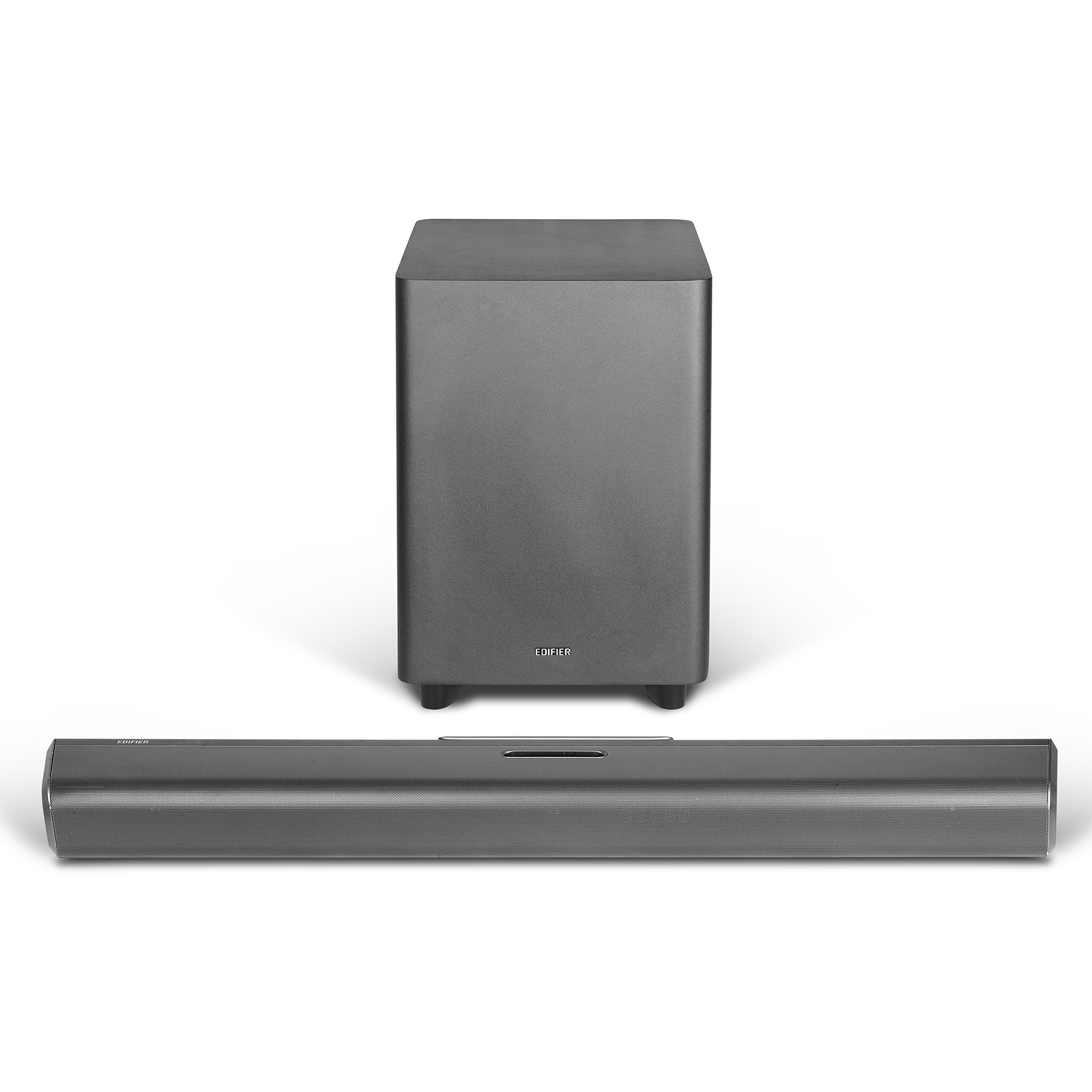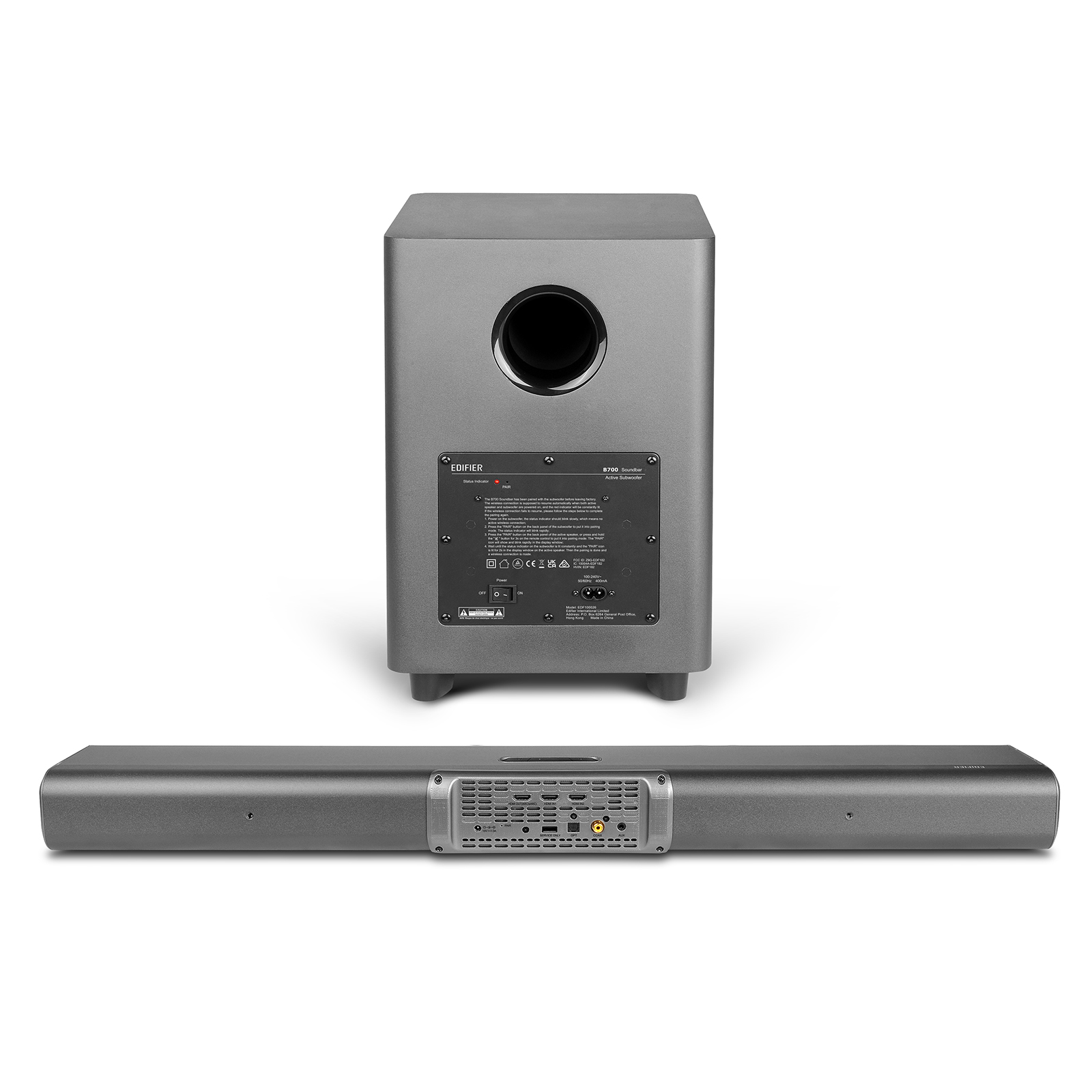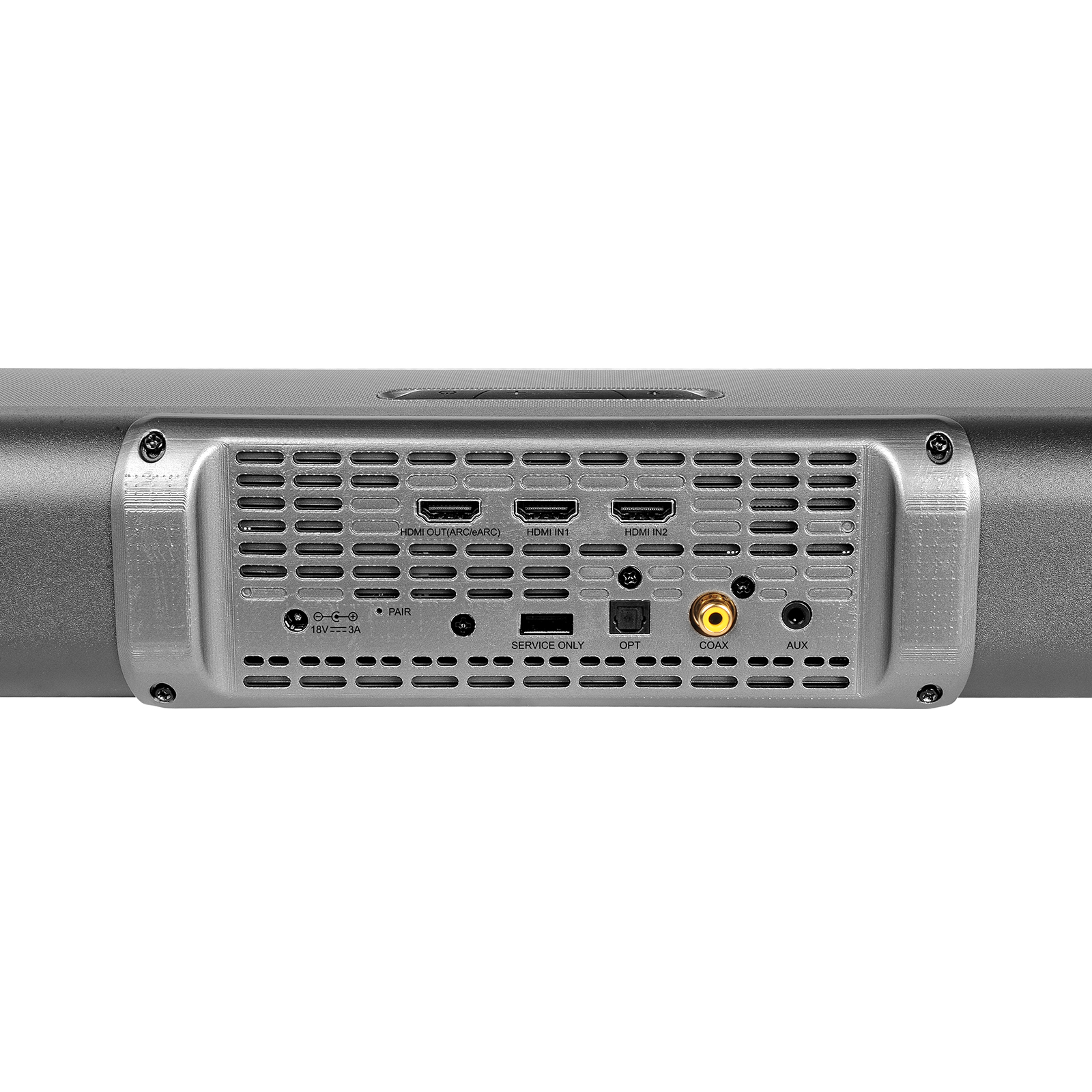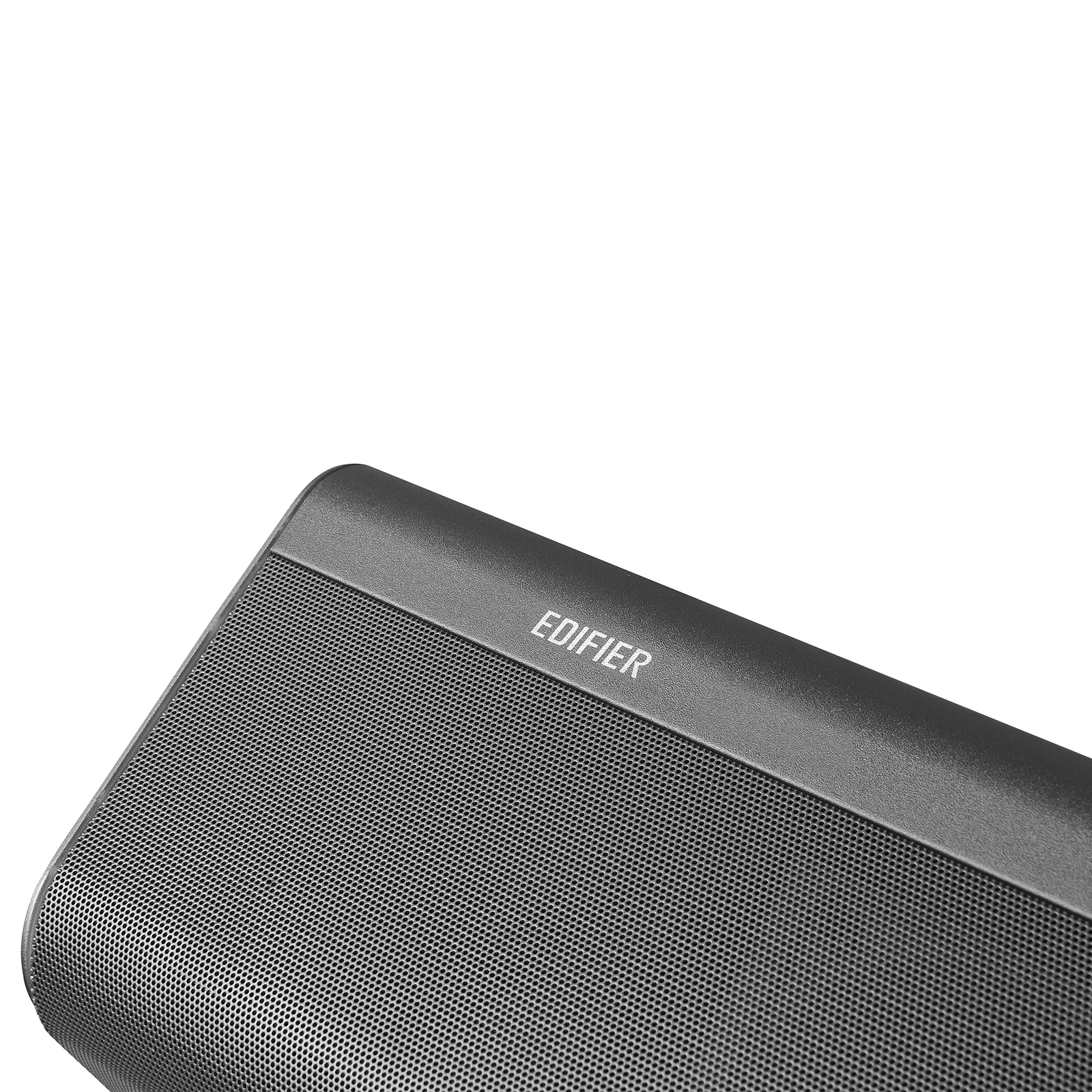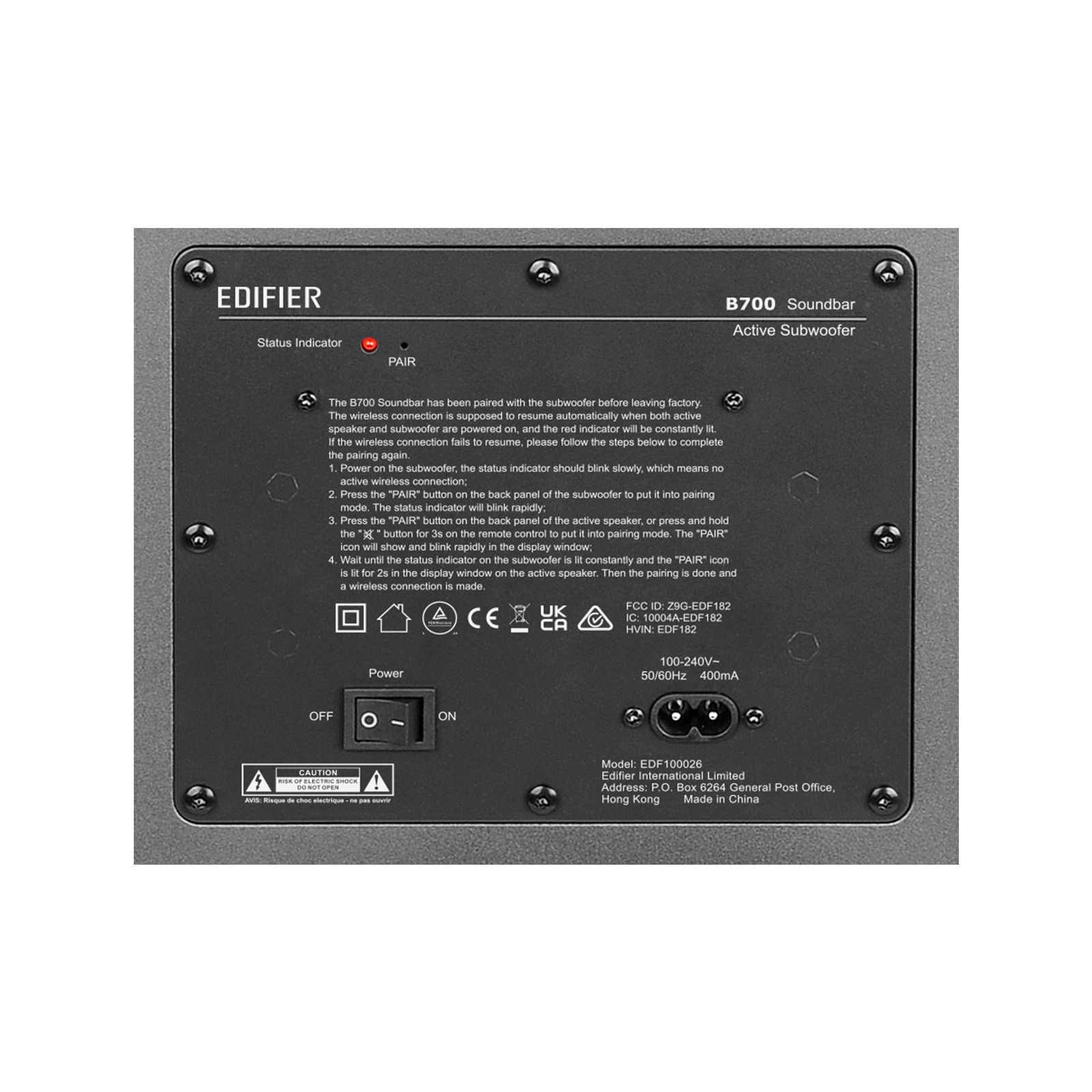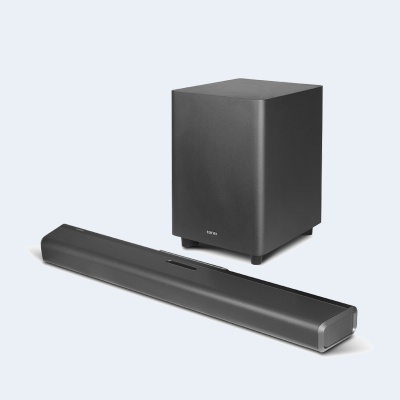 B700
Dolby Atmos® Speaker System - 5.1.2 Soundbar with Wireless Subwoofer
175W continuous undistorted power delivering cinema-level surging sound, letting you enjoy a dynamic, astounding and immersive audio experience at home.

True 5.1.2 surround sound system with Dolby Atmos technology, 3D stereo panoramic surround sound, delivering extraordinary breathtaking audio, filling the room all round along with rumbling bass from an 8-inch 5.8GHz wireless subwoofer.

Movie, Music, Voice & Game mode selection by using the full-featured infrared remote control. A front digital LED display conveniently showing the Mode Status at a glance.

HDMI eARC, HDMI x 2, Bluetooth, OPT, AUX, COAX.

Compact design with 33 inches (850mm) long; Easy operation by the remote control.
1

Year Warranty
Free Shipping Over $99 Canada-wide
30

Day Return Policy
Dolby Atmos Experience A New Realm of Home Music and Entertainment
Dolby Atmos (DOLBY ATMOS®) experience, Dolby Vision (DOLBY VISION®) video signal transmission. Immersive audio-visual experience, a brand new dimension of home entertainment.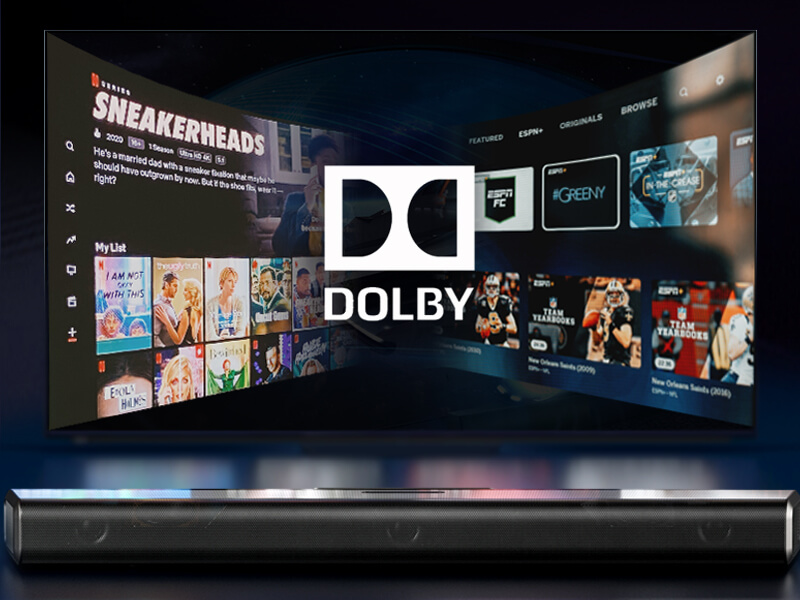 Full Compatibility with Dolby Atmos Playback
Enjoy Dolby Atmos on your favourite streaming platforms such as Netflix, Hulu, Amazon Prime, HBO, Apple TV+, Disney+, or Blue-ray DVDs with Dolby Atmos.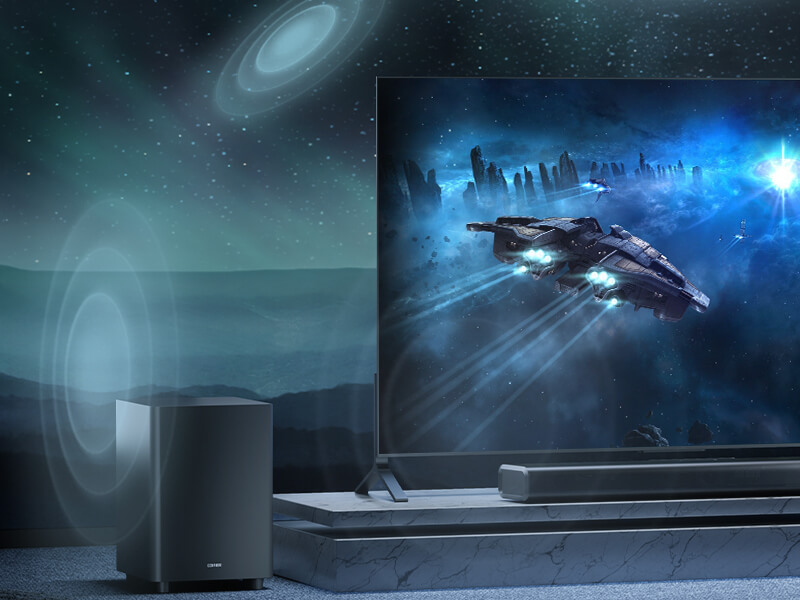 Live Panoramic Experience Immersive Surround Sound
Amazing flowing sound effects that lingers around and above you. Turn ordinary moments into extraordinary experiences.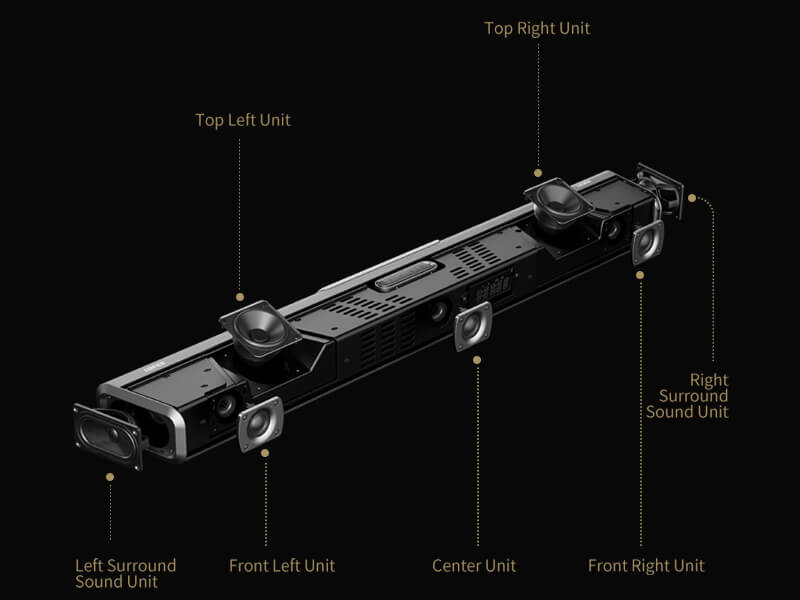 5.1.2ch Speaker System Be Amazed, Be Enveloped
5.1.2ch surround sound with angled up-firing speakers, side beam surround speakers, front speakers and a powerful wireless subwoofer, presents the best Dolby Atmos experience to you.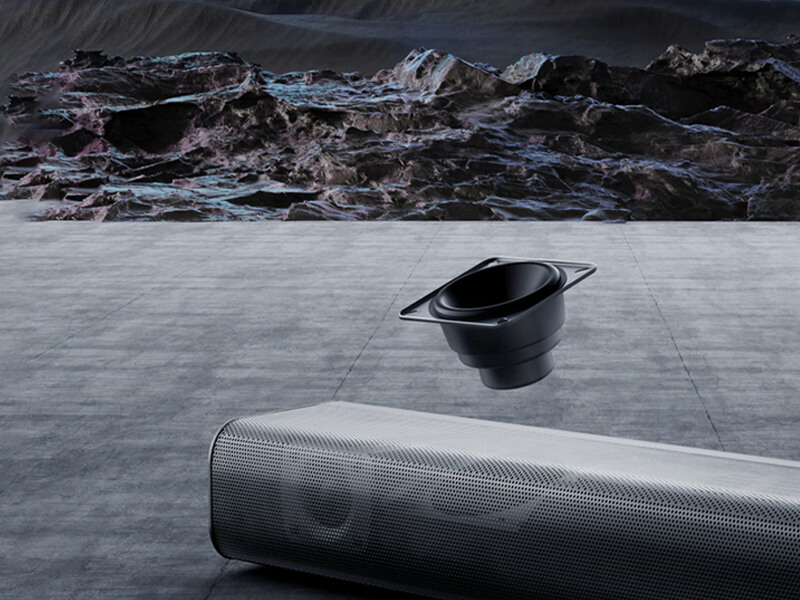 Elevated Sound Experience Angled Up-Firing Speakers
Two high-quality full-range units, which creates a realistic and vivid top sound field in the height direction and feel the charm of panoramic sound of Dolby Atmos.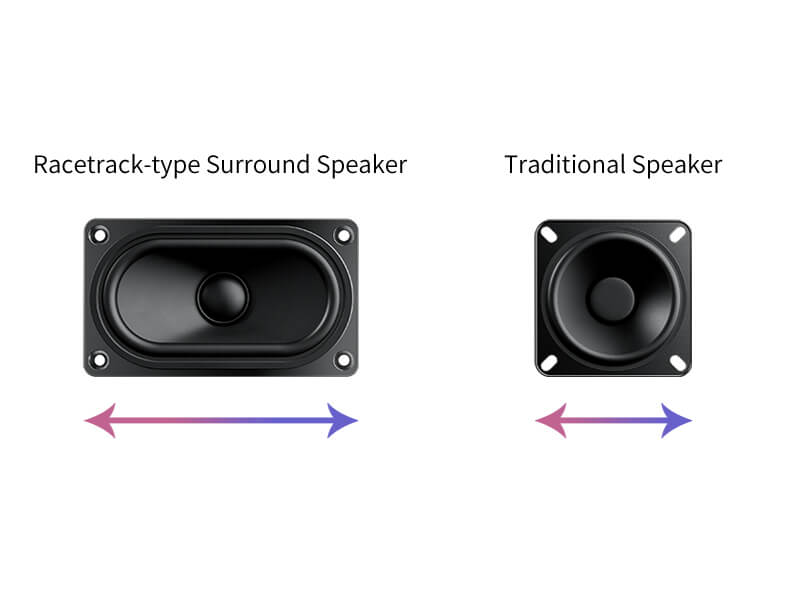 Large Diaphragm Rear Surround Speaker
To match the energy density required by the rear sound field, the rear surround design adopts a racetrack-type speaker, which increases the vibration area without increasing the height, provides more abundant sound pressure, and fully restores the sound effect of the rear sound field.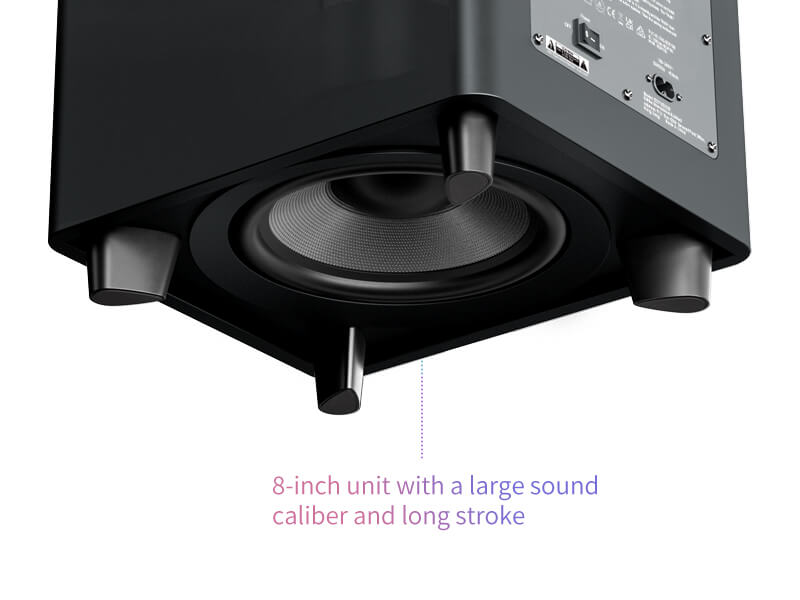 8-Inch Wireless Subwoofer
5.8GHz wireless connection technology, strong anti-interference ability. Free and flexible placement, no cables management needed.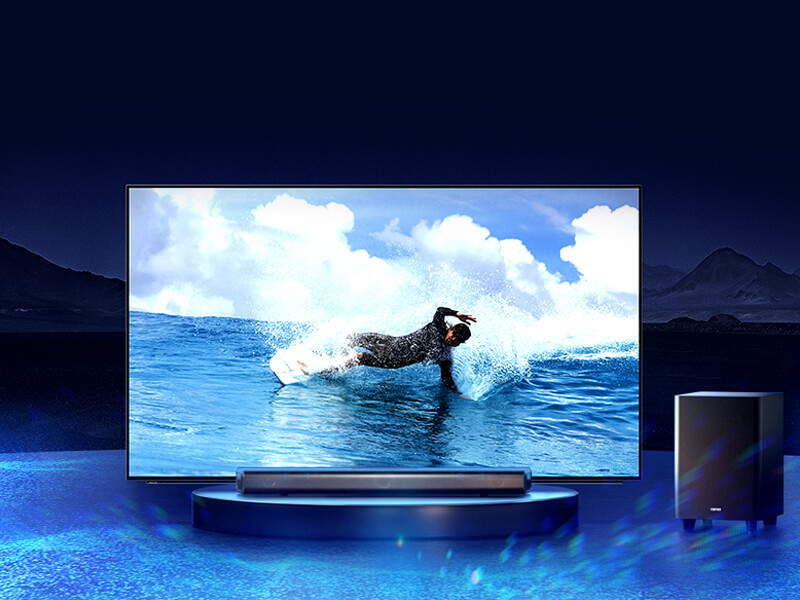 Immense Power Bursting Sound Volume
Be mesmerized by the audio effects when unleashing the 175W soundbar system in a room of approx. 538ft²/50m².
Multiple Sound Modes for Various Scenarios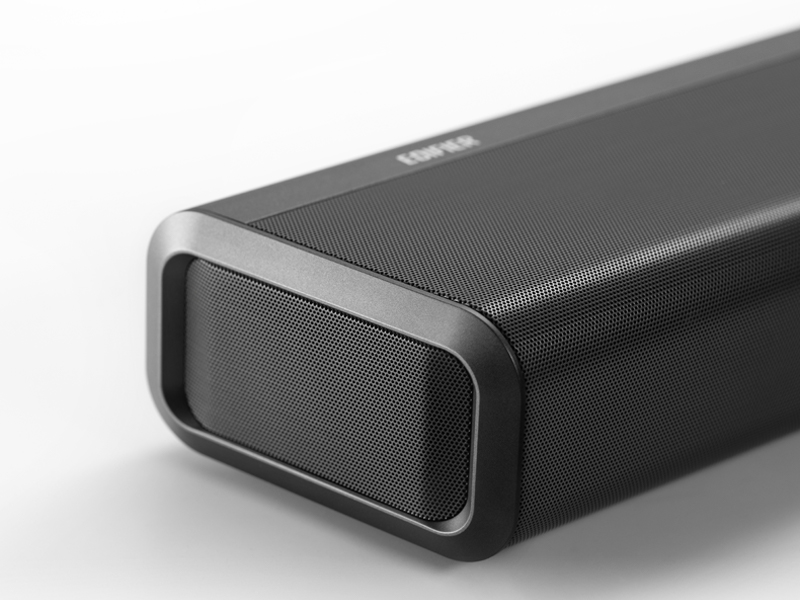 Exquisite Craftsmanship in Sound and Style
The PVC veneer enclosure is matched with the metal grille, crafted to exhibit sense of technology. Design and details are polished to perfection.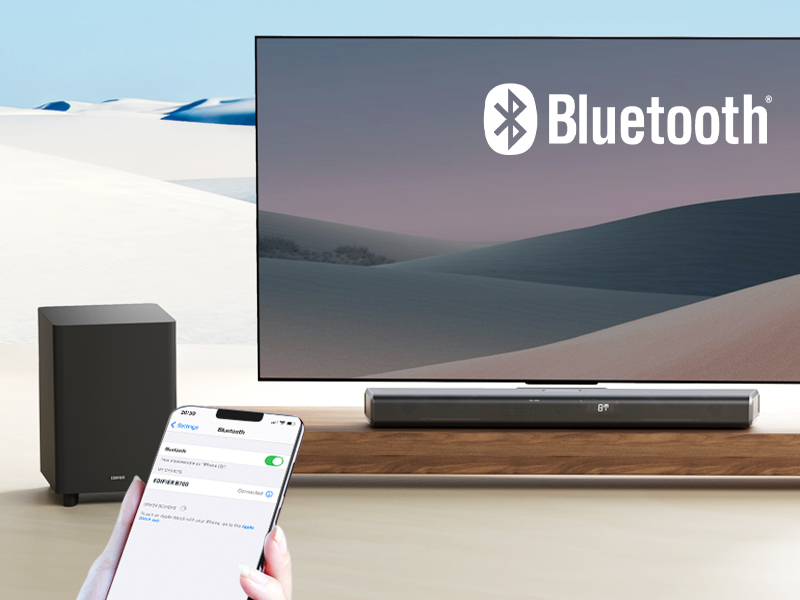 Bluetooth V5.0 Stable Transmission
Bluetooth V5.0, anti-interference performance, strong and stable wireless transmission, easy to connect.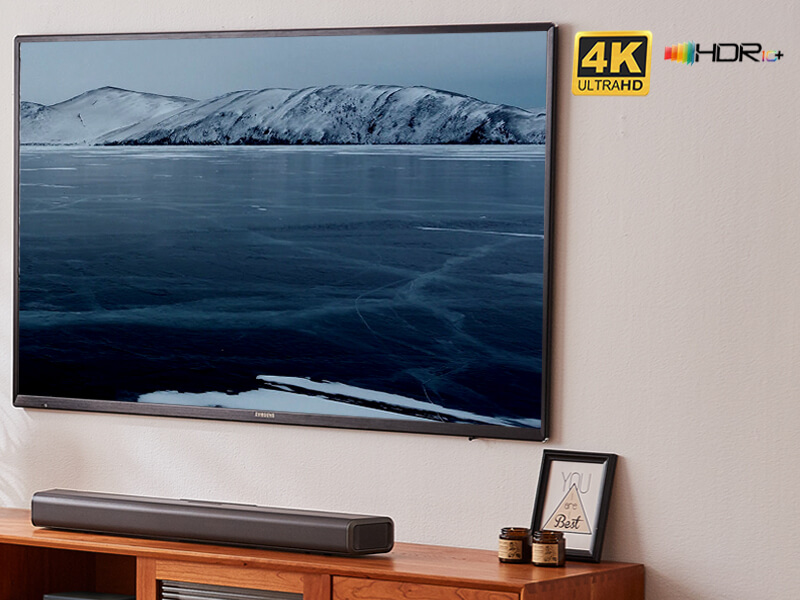 HDMI 2.1 Enjoy High Definition
Supports 4K HDR, HDR 10+, connect set-top box, TV box, Blu-ray DVD and other devices. High-definition output to flat-screen TVs, presenting realistic audio and video.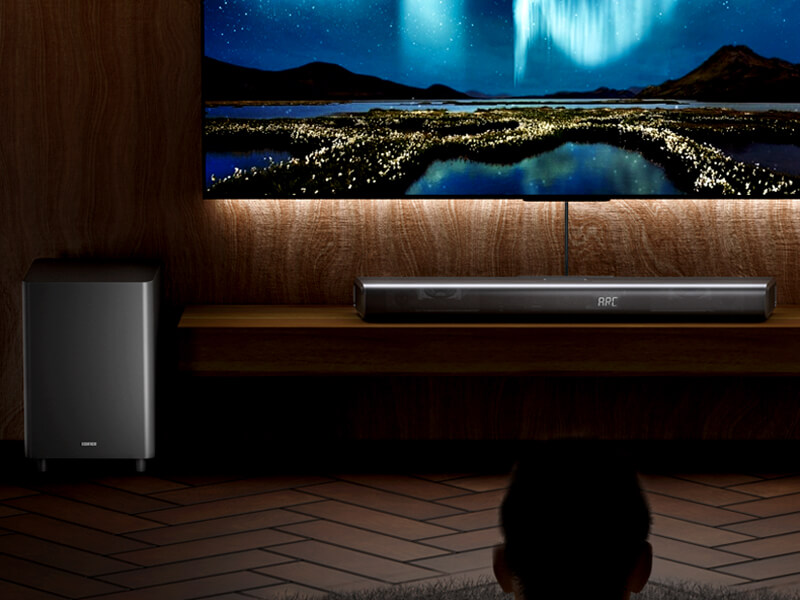 eARC Easy Connection to Smart TV
With eARC function, only one HDMI cable is needed to connect to the smart TV. Dolby Atmos signals are transmitted without compression. Free from cable fuss.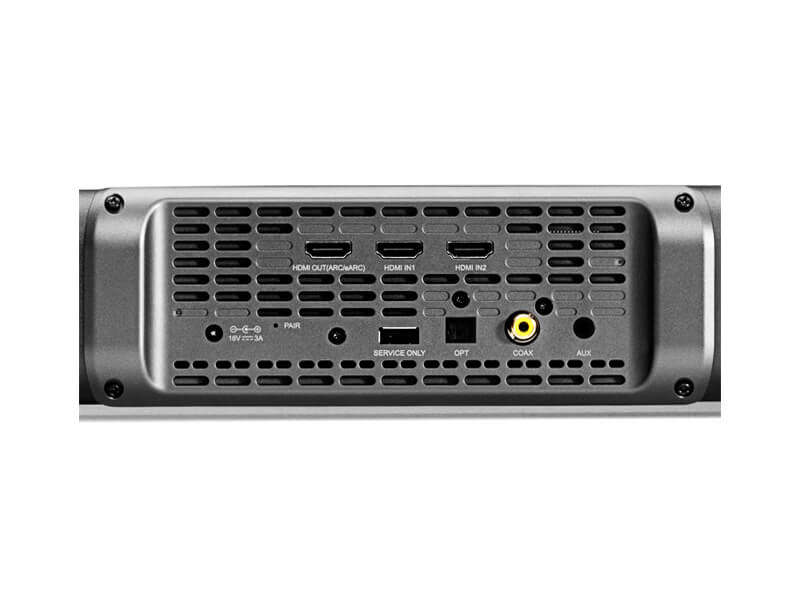 Rich Interface Fully Compatible
Supports AUX, Optical Fibre, Coaxial, HDMI and other interface methods, and connect different playback devices at the same time.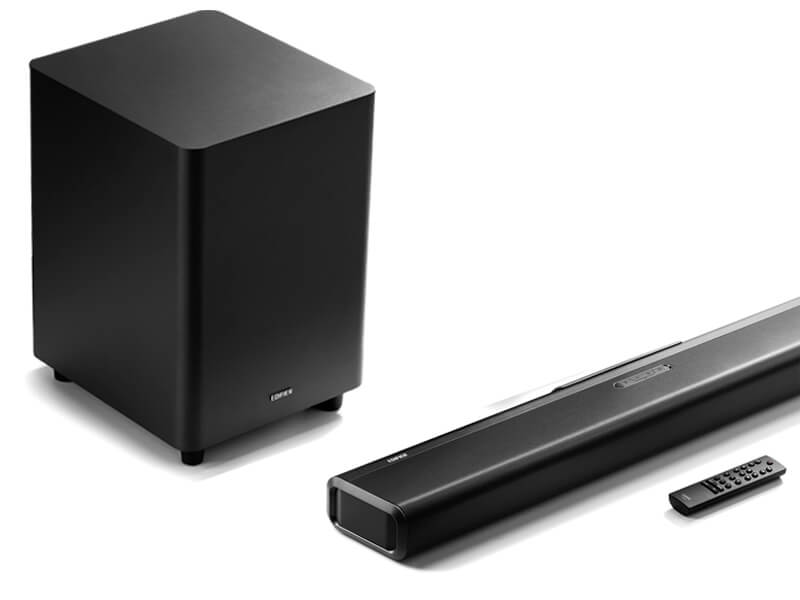 Small and Full-Featured Remote Control
Small remote control, switch on/off, volume, input switching, sound effect selection, mute, etc. in the palm of your hand.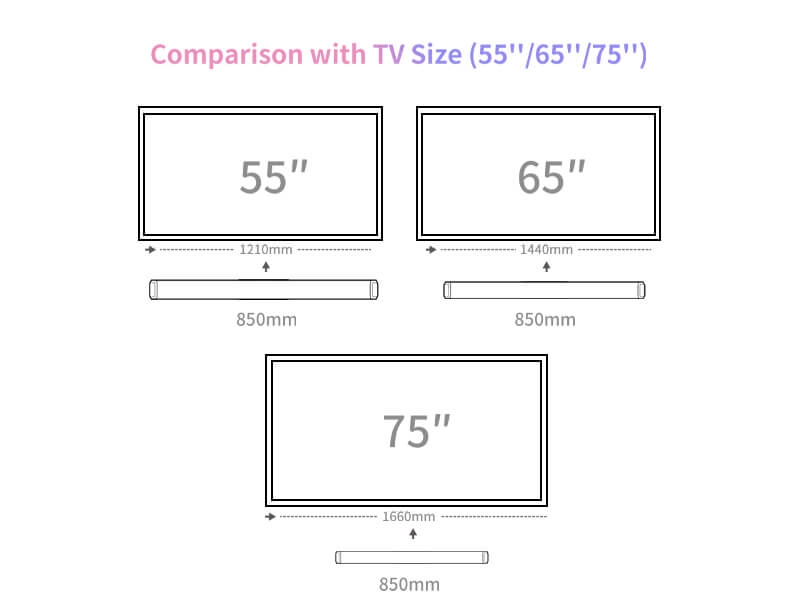 Wall Mount or Horizontal Placement? You Make the Call
Standard wall-mounted bracket components, according to the different installation methods of the TV, wall-mounted or horizontal placement.
Specifications
TOTAL POWER OUTPUT
L/R/C: 15W+15W+15W Ls/Rs: 15W+15W Ltm/Rtm: 15W+15W Subwoofer: 70W
Audio inputs
Optical Fibre, Coaxial, Bluetooth, AUX
DIMENSION
Soundbar: 850×70×120mm Subwoofer: 250×372×300mm