An Essential Companion to Upgrade Your Gaming Experience
G1000 Gaming Stereo Speakers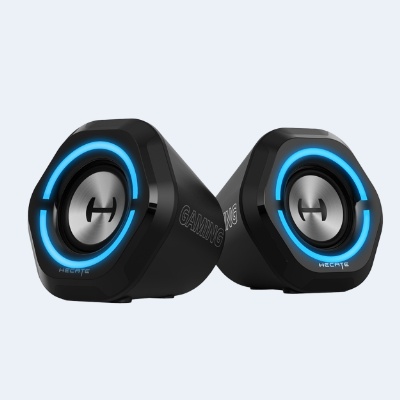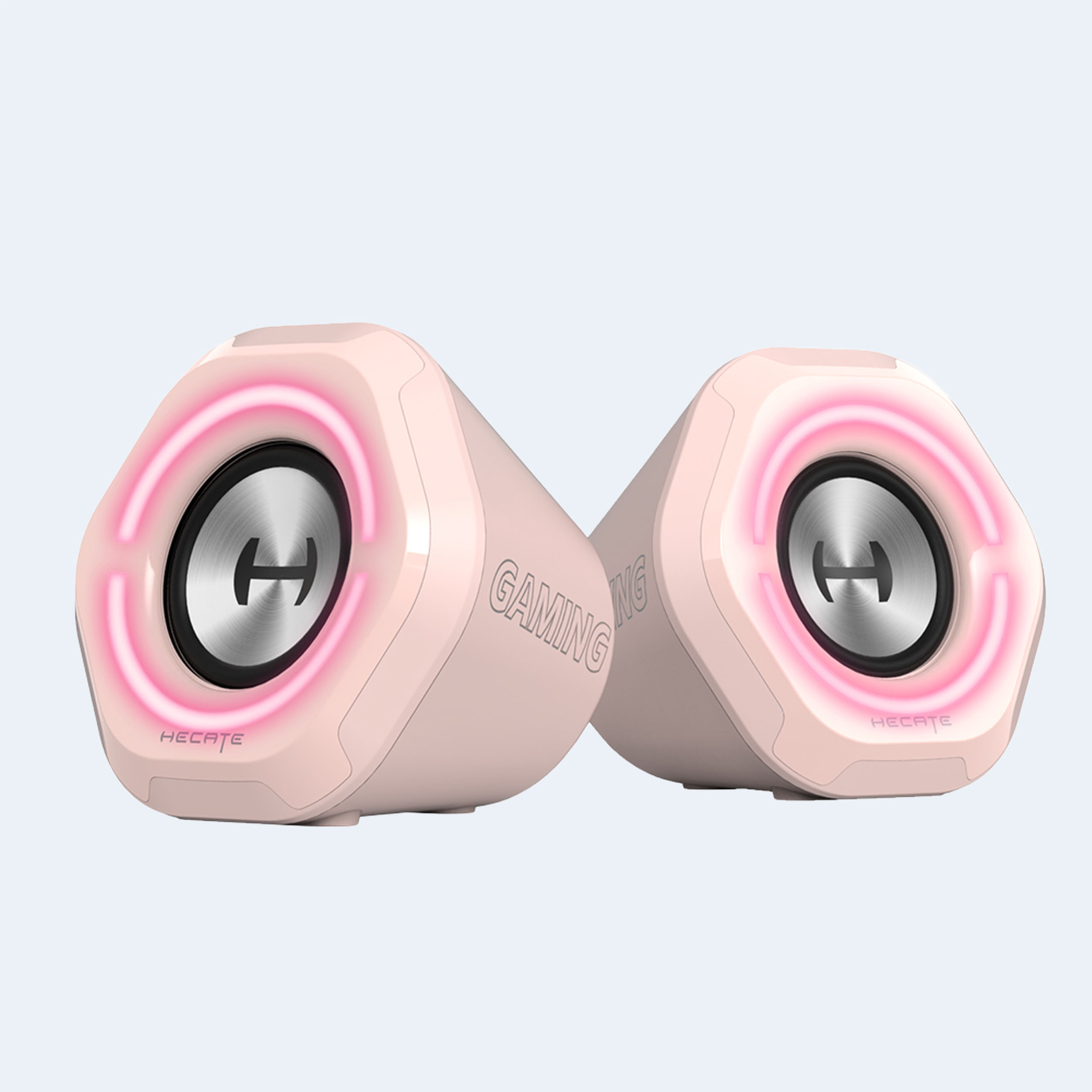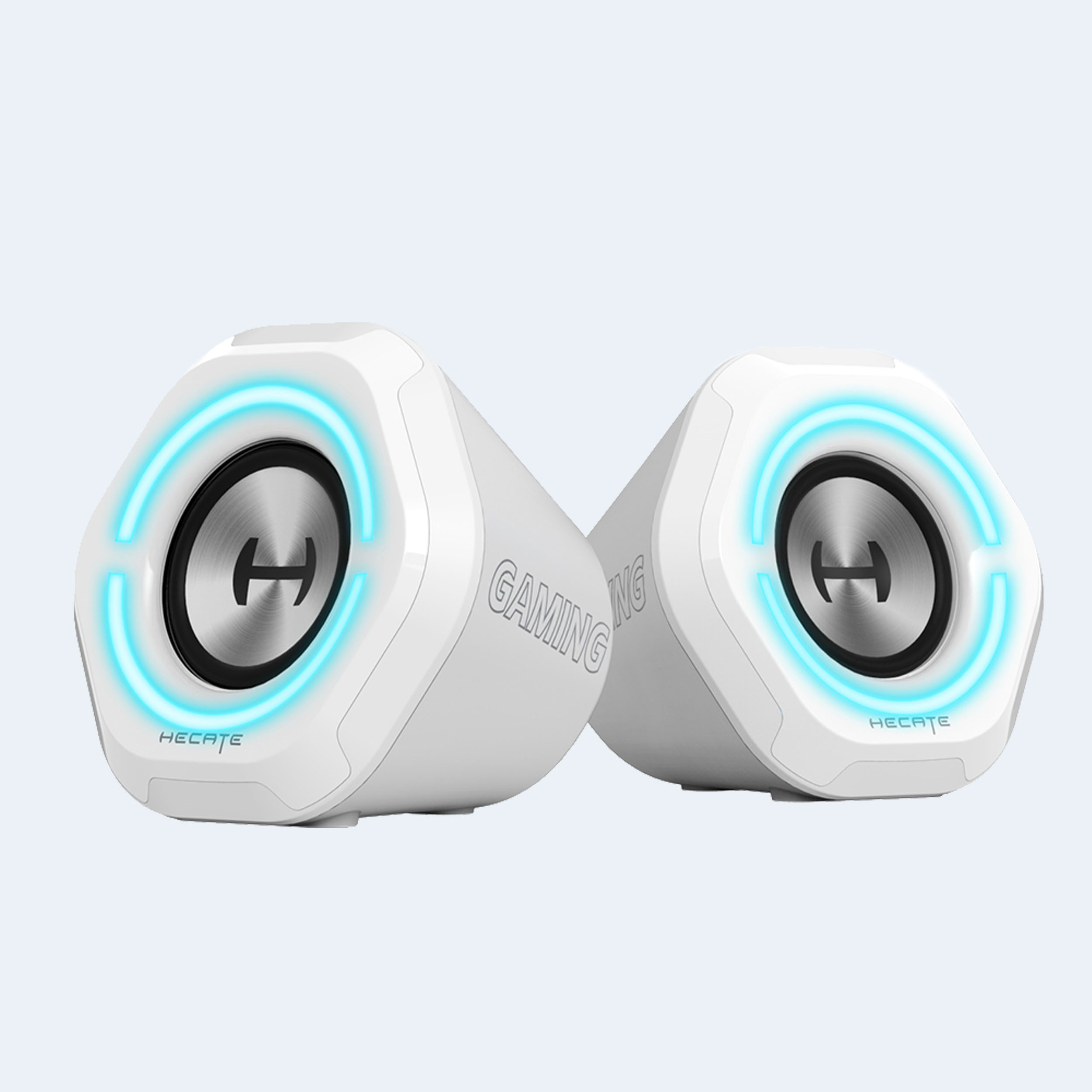 G1000
Bluetooth Gaming Stereo Speaker
2.5 inches full range speakers unit and 10W peak power to deliver unexceptionable sound quality
12 types of RGB lighting effects to enhance your gaming experience
Music and game sound modes to meet different needs
Wired controller supports the volume, lights effect, sound mode, and input modes
3.5mm AUX, Bluetooth, and USB sound card inputs
1

Year Warranty
Free Shipping Over $99 Canada-wide
30

Day Return Policy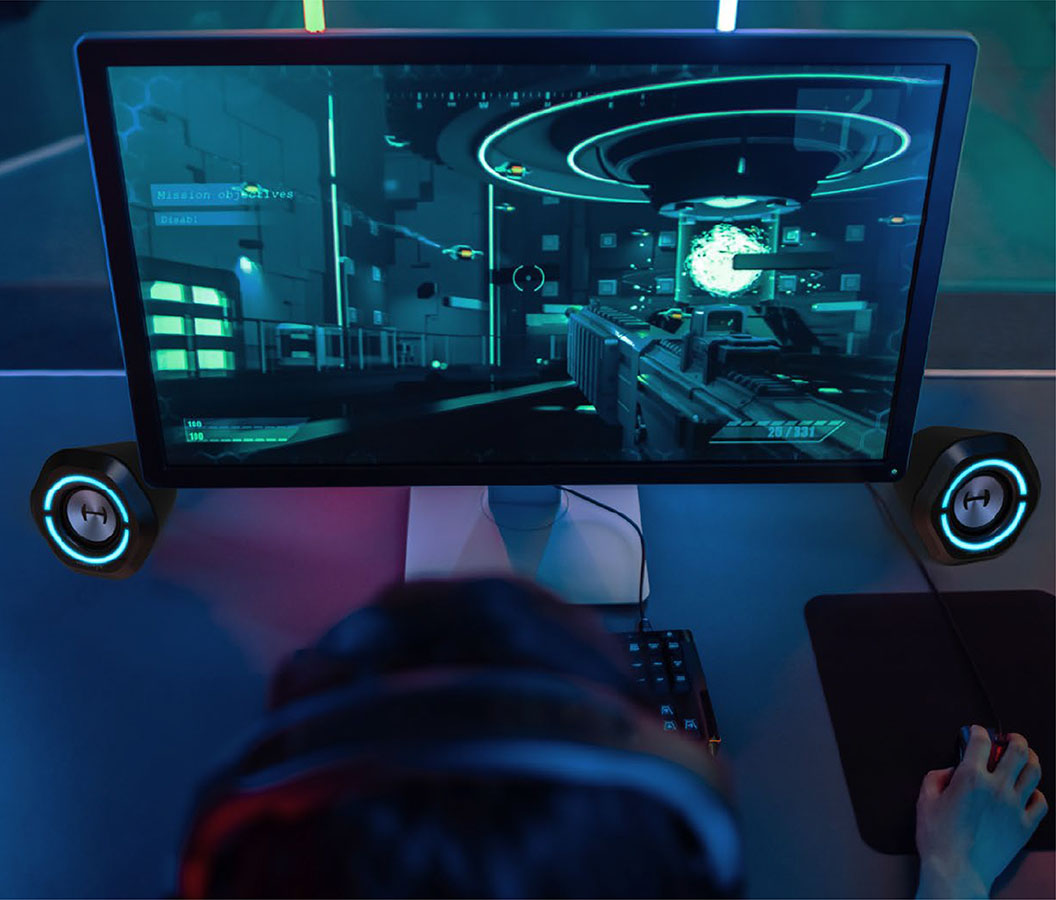 Room-Saving Design
With a size of 119.6×113×92.5mm and a 15 degrees elevation design, this Bluetooth computer speaker is compact enough to fit under the screen or on both sides of the computer.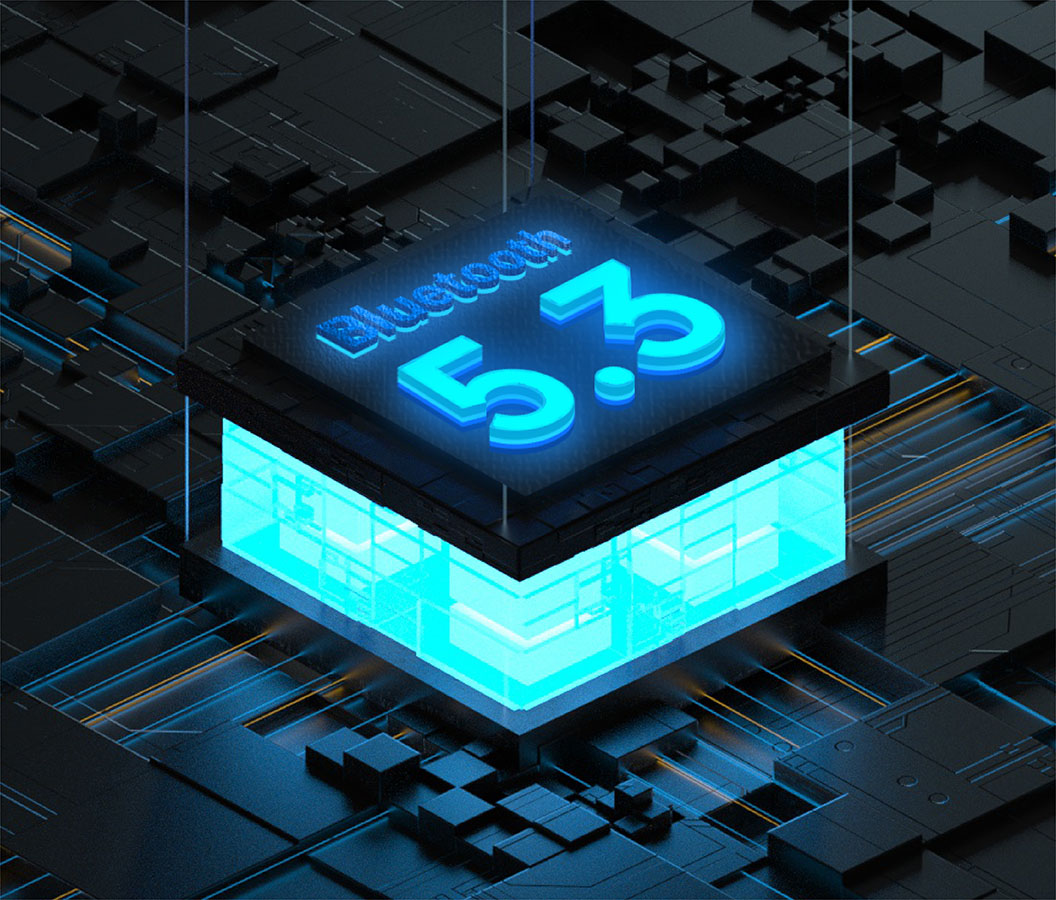 Advanced Bluetooth 5.3 Technology
The G1000 Bluetooth gaming speakers support Bluetooth 5.3 for striking sound performance and also support Bluetooth phone connection for mobile gamers.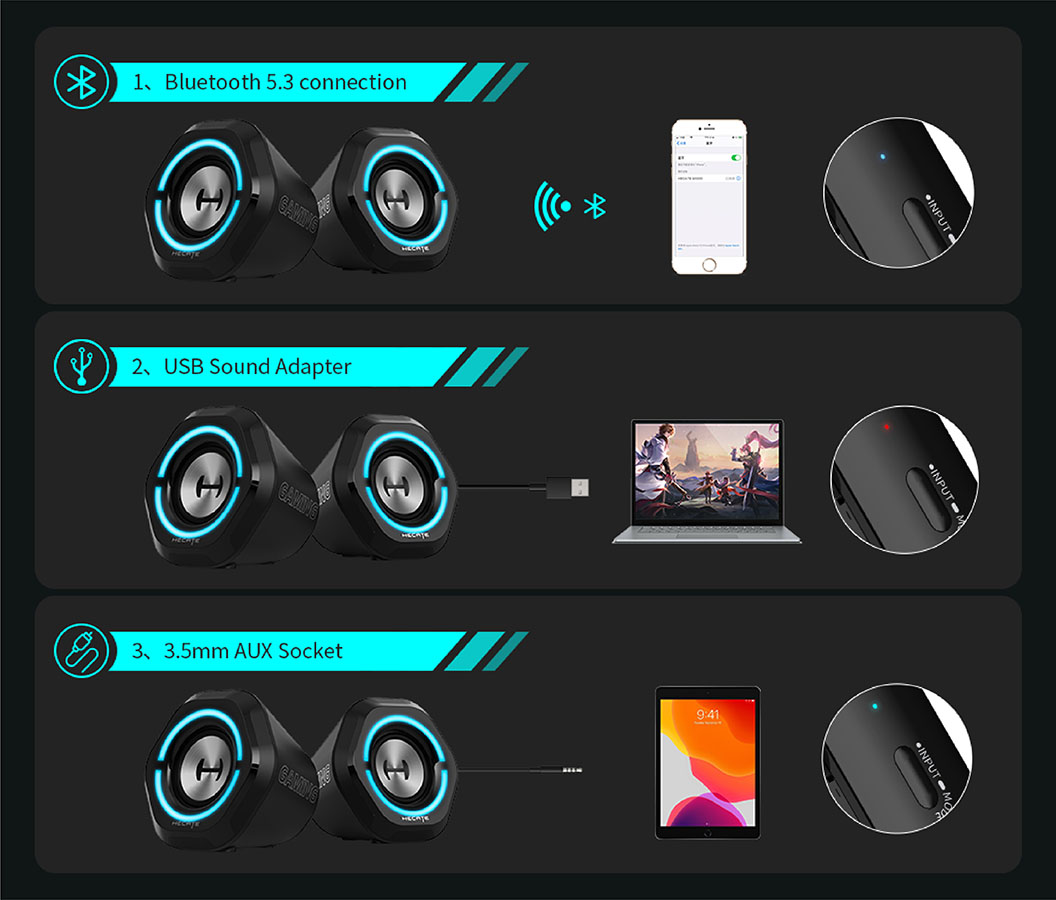 Multi-input & Versatile Compatibility
The G1000 PC speakers support various types of connections, including Bluetooth 5.3, USB sound adapter, and 3.5mm AUX input, to make it easy to connect with your phone, desktop, laptop, PS4, Xbox, TV, Macbook, and other devices to meet your entertainment needs with ease.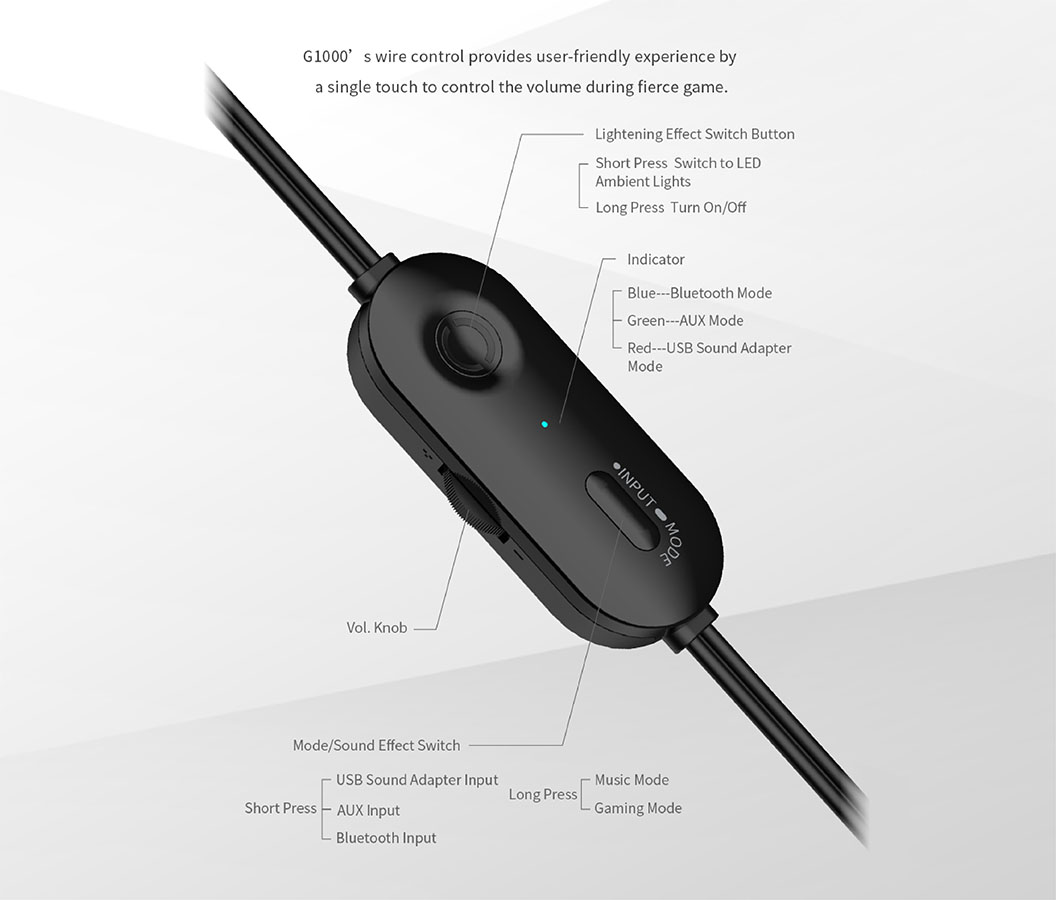 Easy-to-Operate Wired Control
The gaming speakers have simple wired controls to provide a user-friendly experience by controlling the volume, lights effect, gaming or music mode, and the three input modes, like USB sound adapter input, 3.5mm AUX input, and Bluetooth 5.0 input. With different colour indicators, you can know what the mode is.