Classic style. Modern sound.
S350DB Bluetooth Bookshelf Speakers with Subwoofer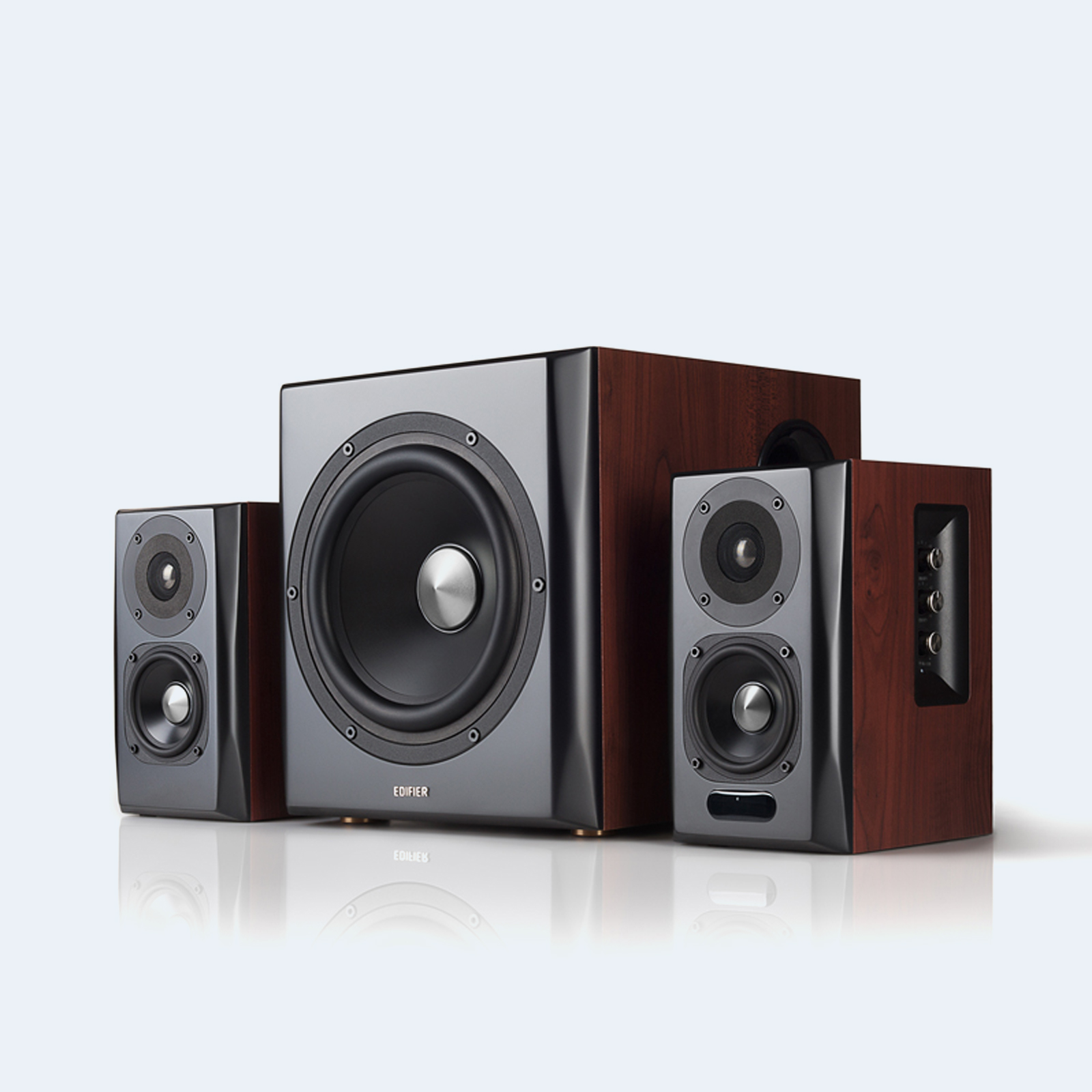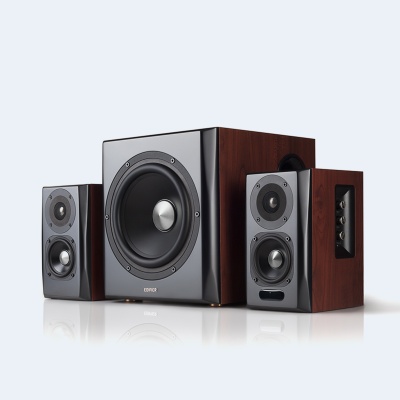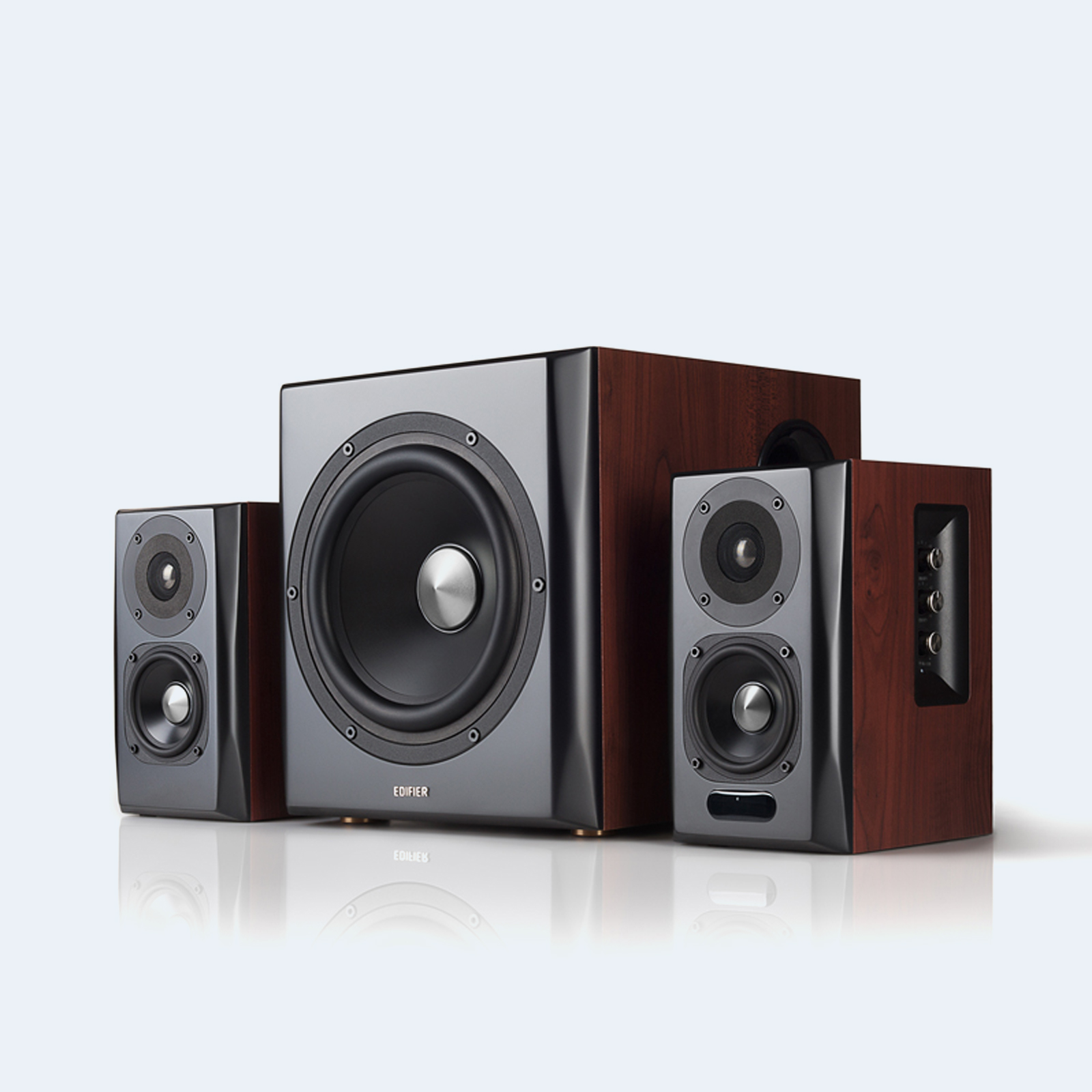 S350DB
Old School Style. Modern Sound
Titanium Dome Tweeters
8-Inch Subwoofer
Bluetooth 5.0 aptX Wireless Sound
DSP and DRC
Wireless Remote
1

Year Warranty
Free Shipping Over $99 Canada-wide
30

Day Return Policy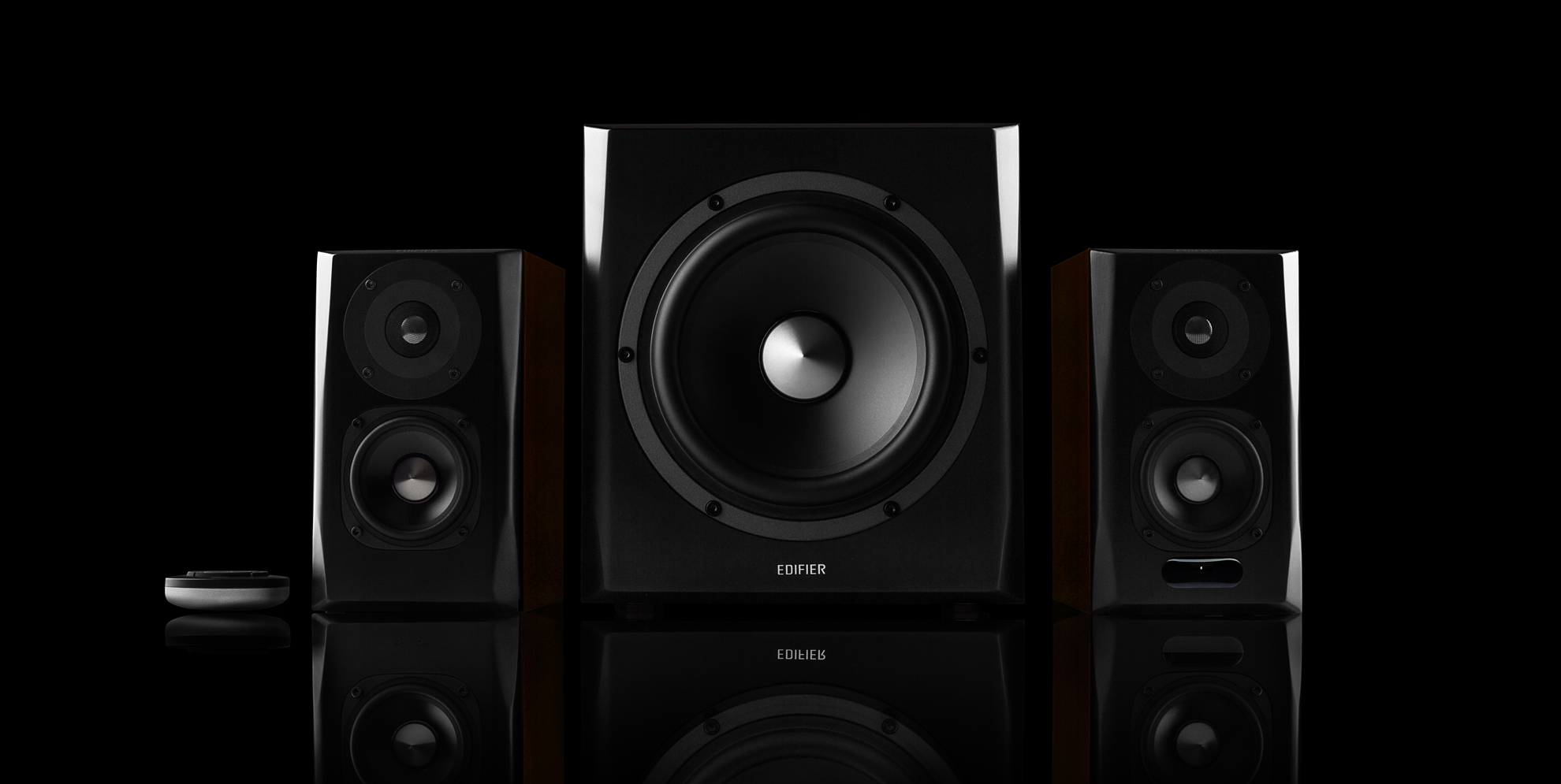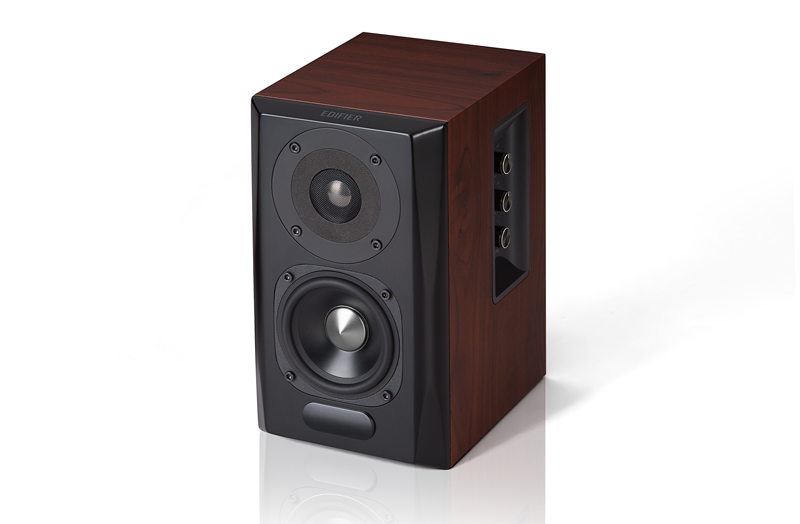 Fully Featured Bookshelf Speakers.
Most 2.1 systems include tiny satellite speakers and make up for the small sound from satellites with their subwoofer. With the S350DB you get both a massive subwoofer and fully featured bookshelf speakers. Connect your sources via Bluetooth, RCA, optical, coaxial or AUX with these.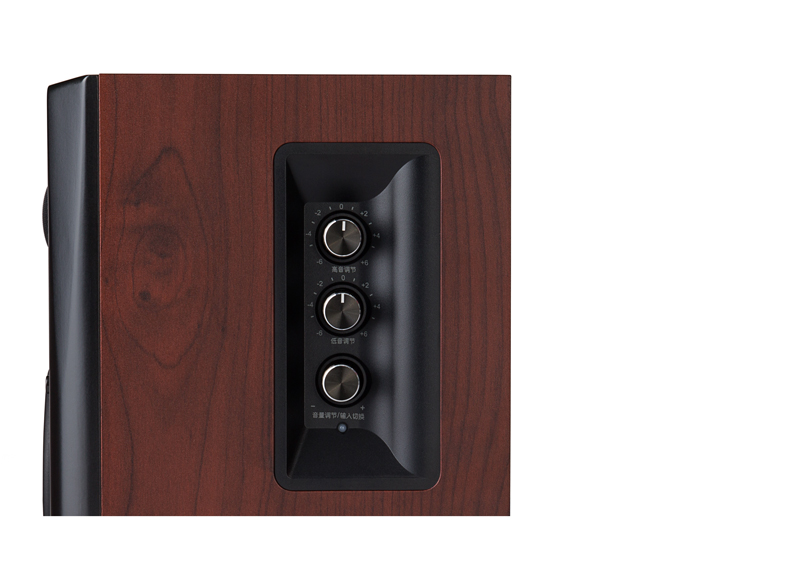 Side Panel Controls
Take full control of your audio with the side panel controls on the side of one of the bookshelf speakers. Three knobs are located on the side that effect the bass, treble and volume for the entire 2.1 system. Once switched on, the power light will appear on so you know your system is working.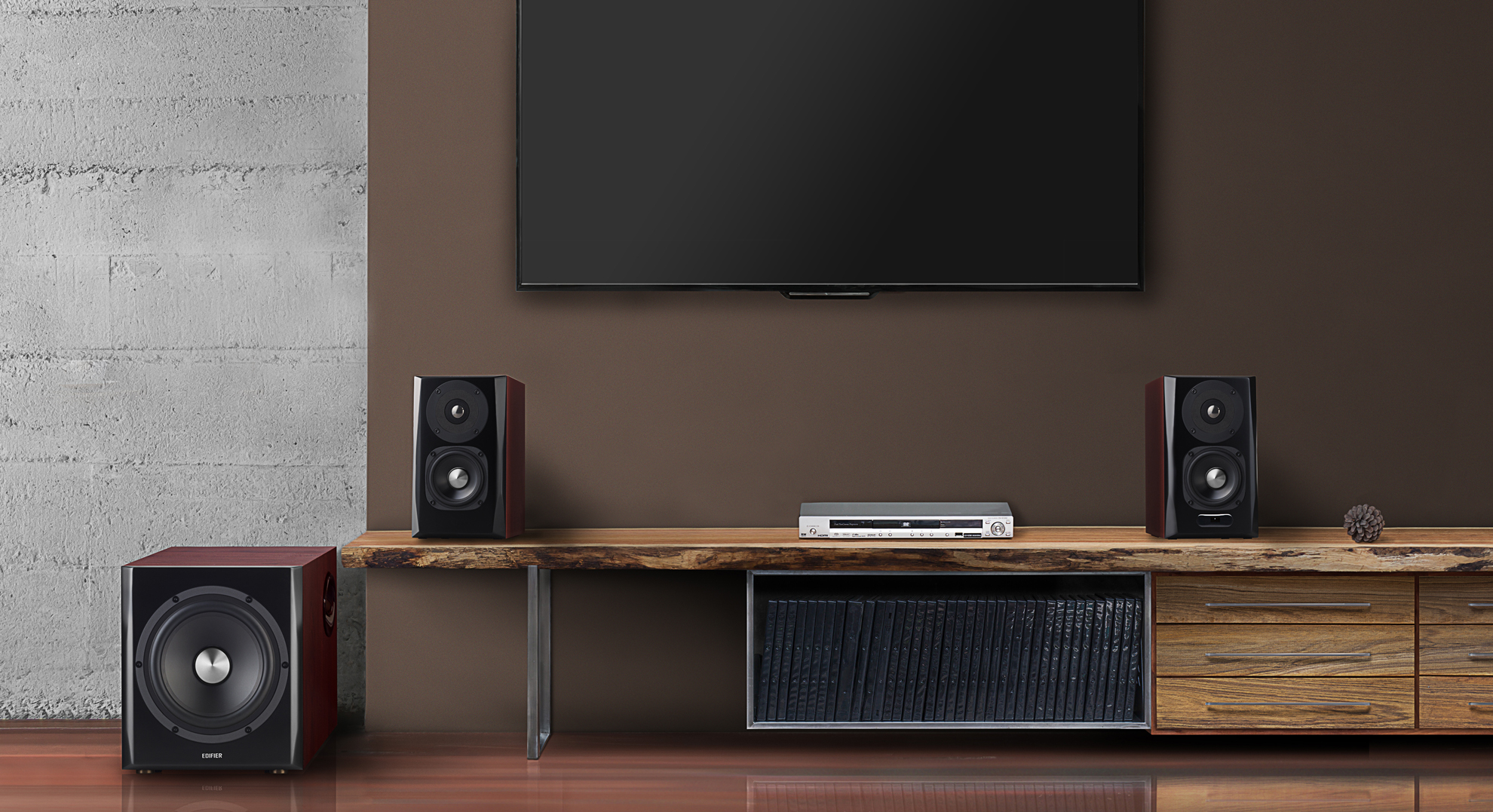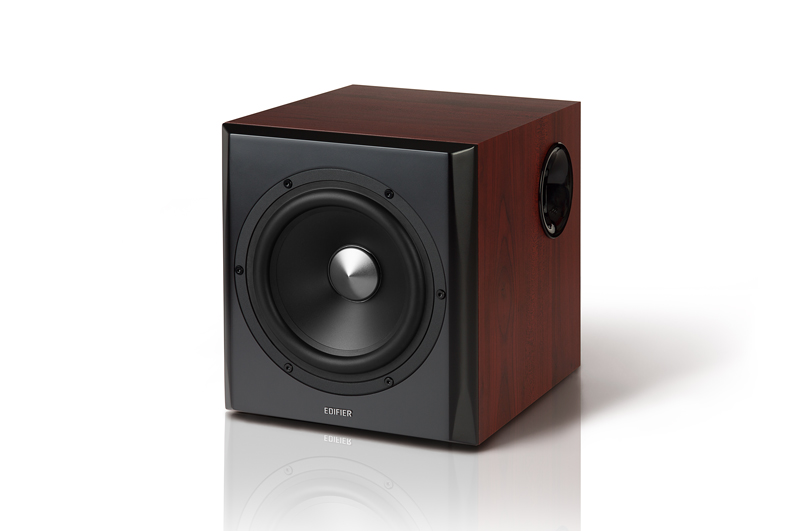 8-Inch Subwoofer for Deep Lows
Receive deep satisfaction from the rumbling lows from the S350DB when the 8-inch subwoofer is activated during playback. Movies, music, and games come to life when you have this subwoofer attached and producing sound.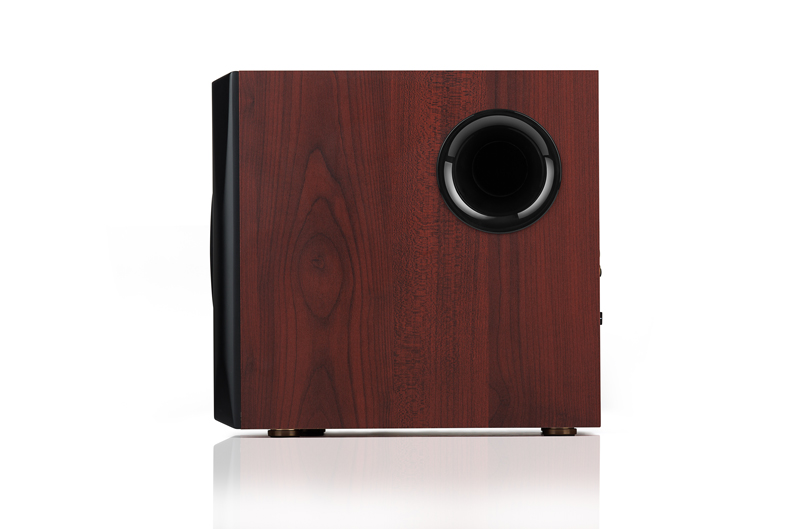 Side Panel Bass Reflex Port
This subwoofer has an enhanced side panel bass reflex port. This reflex port enhances your listening experience for all types of bass sounds. Enjoy deep rumbling lows from your favourite movies, music, games and so much more with this 2.1 system.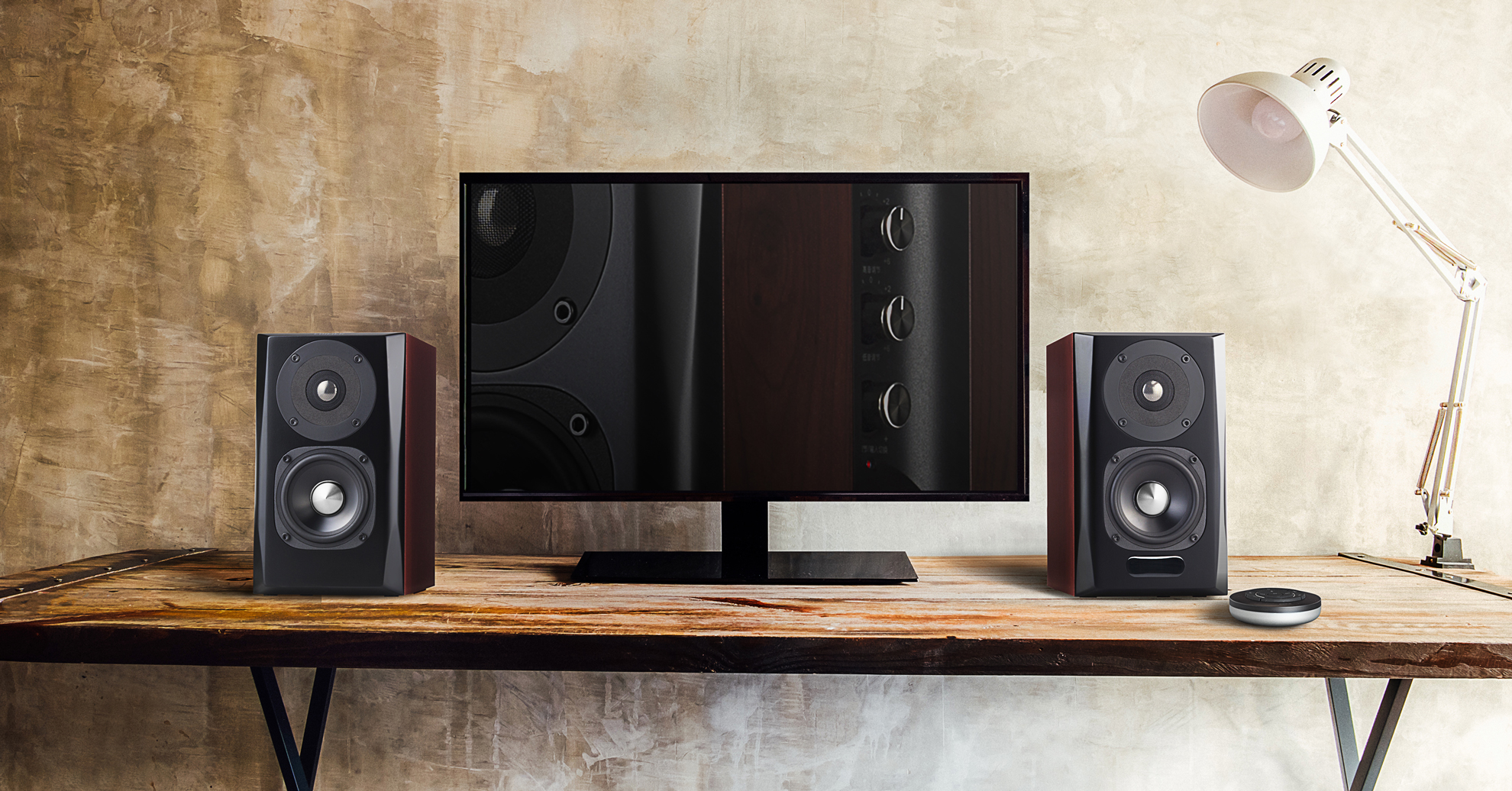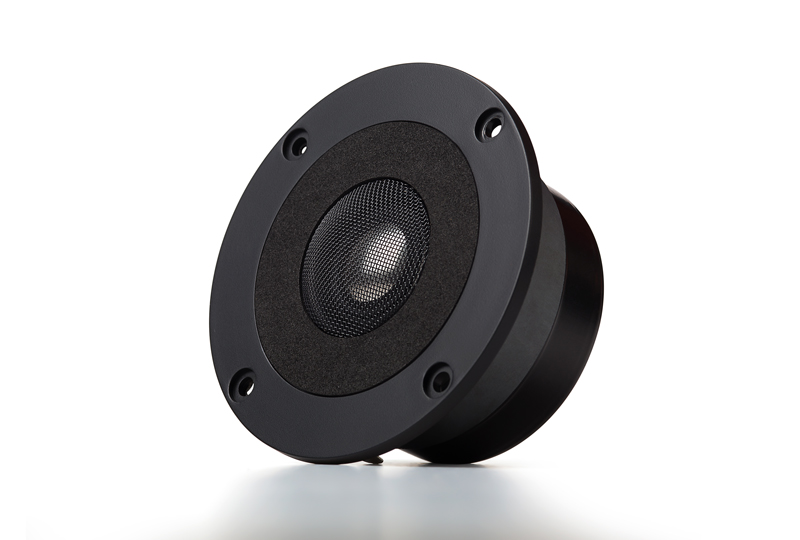 Titanium Dome Tweeters
The S350DB is equipped with two bookshelf satellite speakers that have titanium dome tweeters that aid in producing a sound that provides clear highs in any genre of music or videos and movies. The titanium dome tweeters are ¾-inch in size.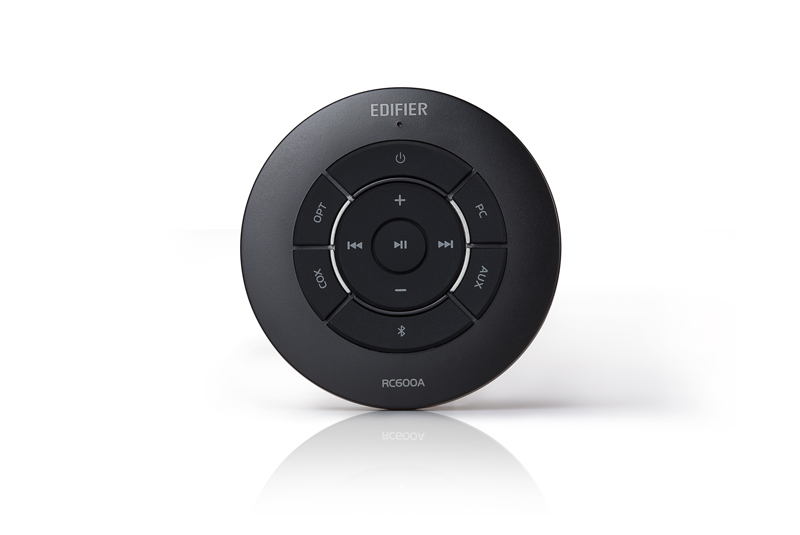 Wireless Remote Control
Switch between inputs and control playback with the wireless remote for the S350DB. Switch between optical, coaxial, auxiliary and Bluetooth inputs from a range. Also, control the volume or playback controls, as well as, switch the speakers on or off with the wireless remote.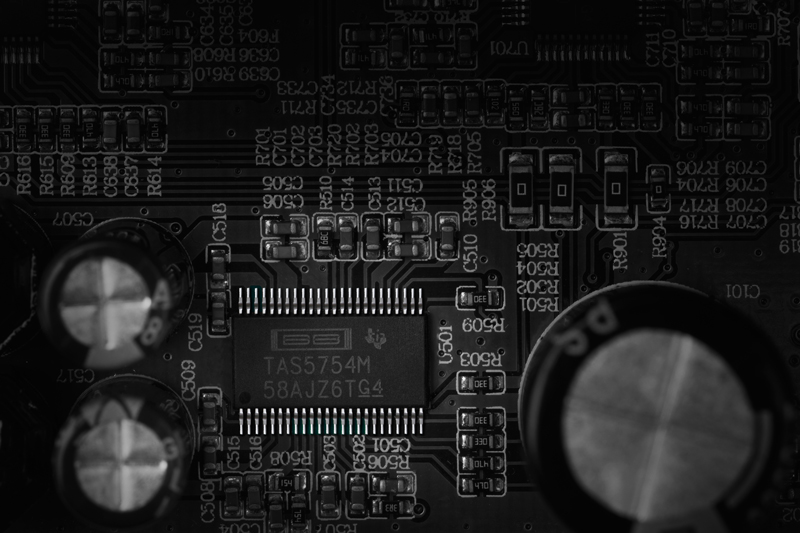 Digital Signal Processing
The S350DB has a built-in amplifier that helps power and drive the speakers. As such, the S350DB uses digital signal processing. This helps the speakers provide a clear and standardized levels when processing digital signals.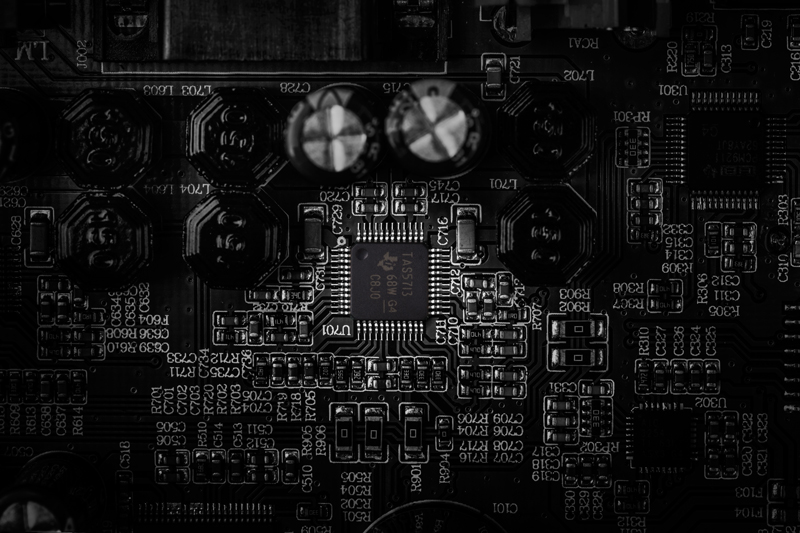 Dynamic Range Control
The S350DB comes with a built-in amplifier that powers and amplifies both the bookshelf speakers and subwoofer. This system uses a dynamic range control for amplifying quiet sounds as well as reduce loud sounds that may cause clipping and unpleasant sounds.
Specifications
SIGNAL-TO-NOISE RATIO
R / L: ≥ 80dB (A) ; SW: ≥ 85dB
FREQUENCY RESPONSE
R/L: 160Hz -20KHz ; SW: 40Hz –160Hz
INPUT TYPE
PC AUX Optical Coaxial Bluetooth
TOTAL POWER OUTPUT
R/L(treble): 15W+15W | R/L(midrange and bass): 25W+25W | SW: 70W
INPUT SENSITIVITY
PC : R/L: 600±50mV ; SW: 270±20mV | AUX: R/L: 400±50mV | SW: 200±20mV | Optical/Coaxial:R/L: 400±50mFFS | SW: 200±20mFFS Bluetooth: R/L: 400±50mFF | SW: 200±20mFFS
DIMENSION
Subwoofer: 312*265*298mm | Satellite: 222H x 127W x 156Dmm( 8.75H x5W x 6D inches)