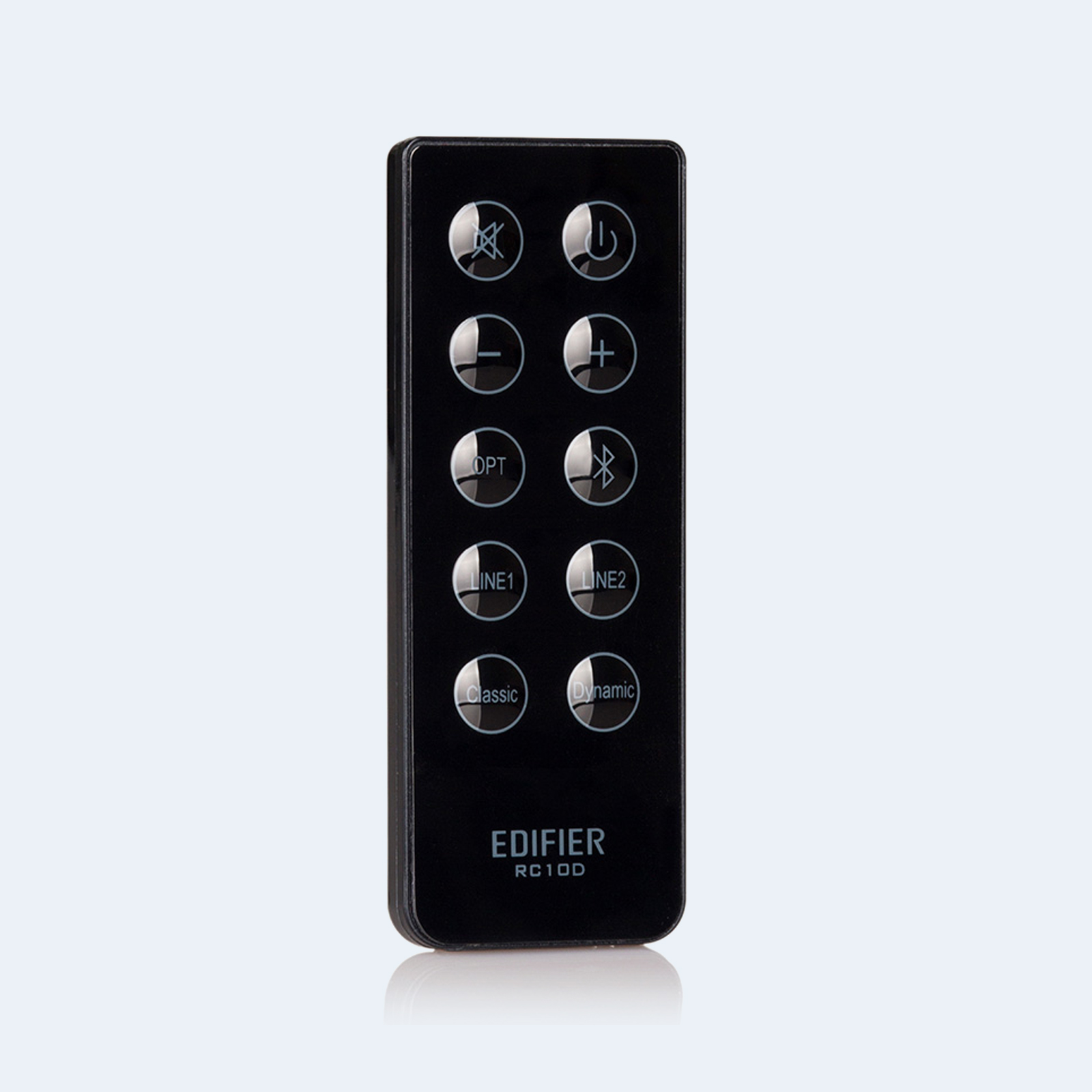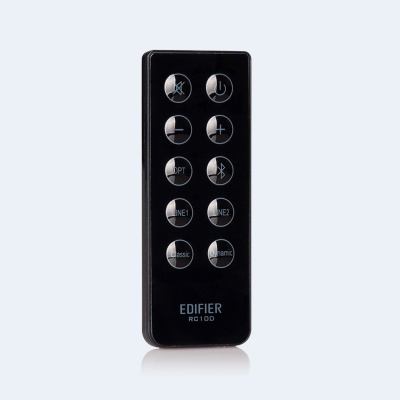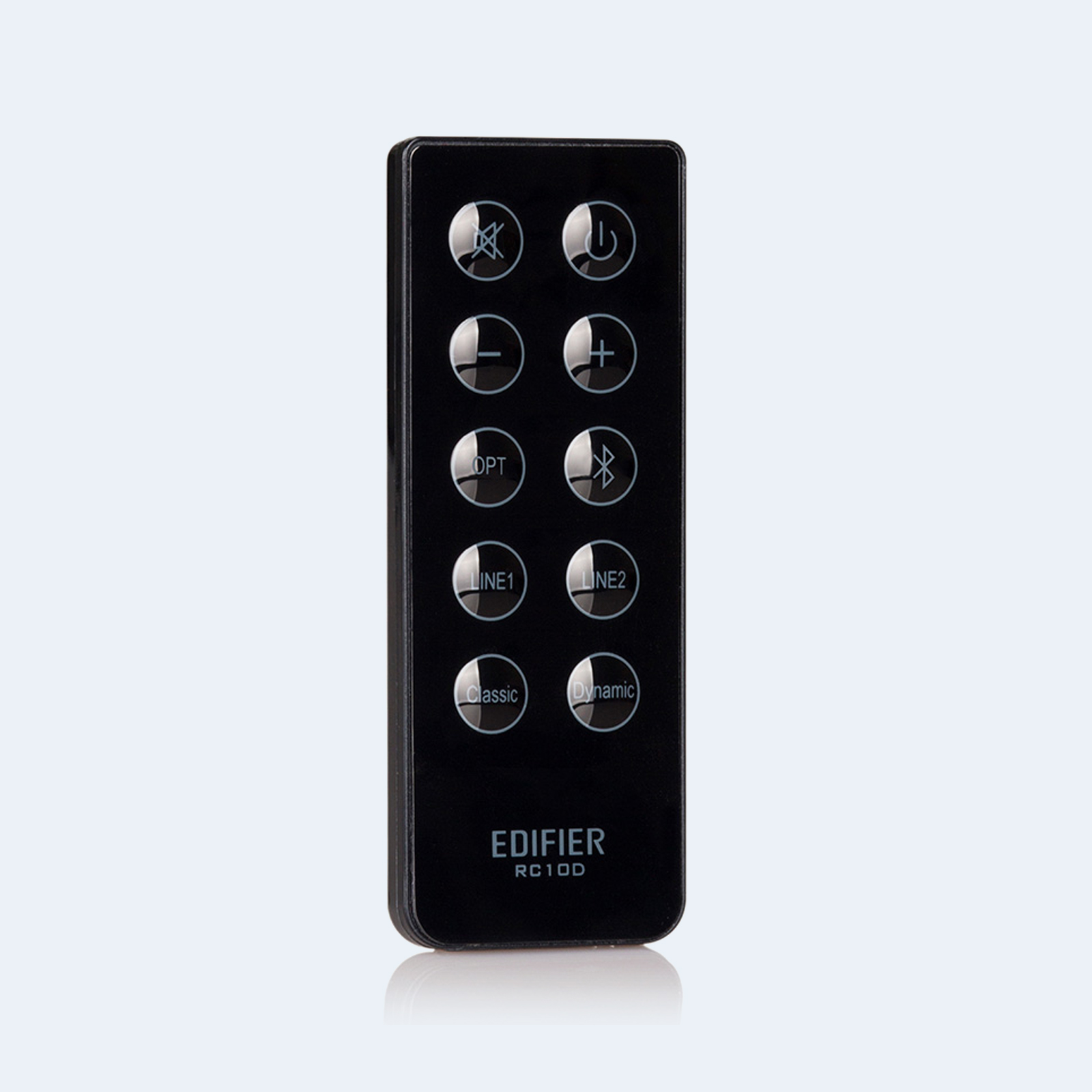 Remote RC10D - R2000DB
Obtain complete control over your R2000DB multimedia bookshelf speakers
Change EQ settings between Dynamic and Classic
Mute or Adjust Volume
Select Inputs Between Linein, Optical, or Bluetooth
Free Shipping Over $99 to 48 States
30

Day Return Policy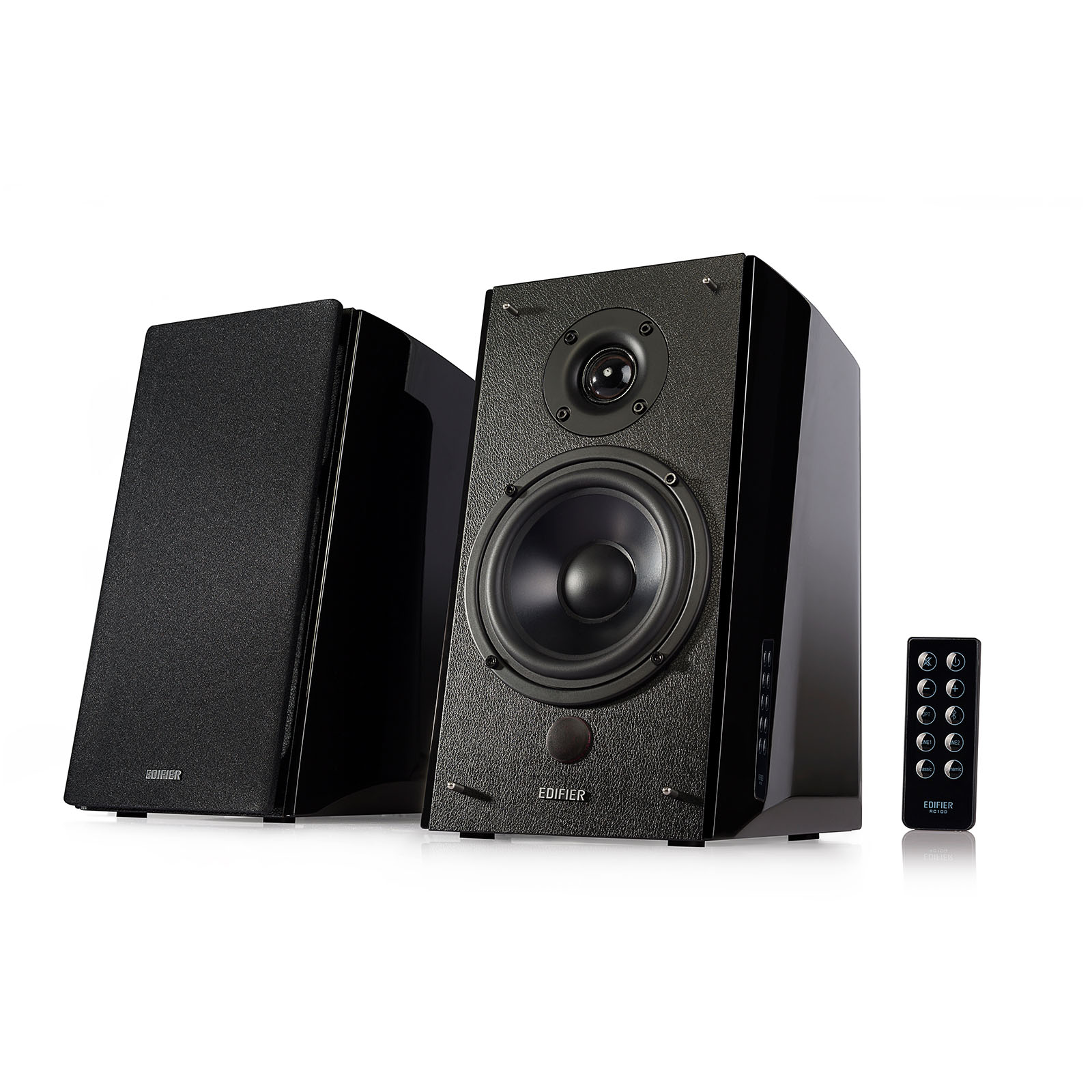 R2000DB Bookshelf Speakers Product Details
It's important for you to have the best sound for playing video games, watching movies and listening to music. When entrenching yourself in a gaming landscape, escape into a fantastic film, or melt away in terrific tones of your favorite artists, the R2000DB studio speakers fulfill that desire.
The R2000DB bookshelf speaker will leave you speechless. It is an ideal speaker for computers, gaming consoles and mini home theater. Encased in MDF wooden enclosure to minimize acoustic resonance. Edifier's speaker will produce spectacular sound. Using newly developed 25mm silk dome "Eagle Eye" tweeters, this bookshelf speaker makes the slightest sounds clear. Distortion in your audio is a thing of the past. The R2000DB has built in Digital Signal Processing (DSP) and Dynamic Range Control (DRC) to minimize distortion. Edifier's R2000DB has a high gloss piano finish as a touch of elegance to match your room décor. Connect devices to the R2000DB through optical and RCA input. You can also have more than one device plugged in at a time. Using Bluetooth you can pair your smartphone and avoid using wires. The R2000DB comes with a wireless remote for your convenience. Or use the back panel on the speaker to adjust bass, treble and master volume.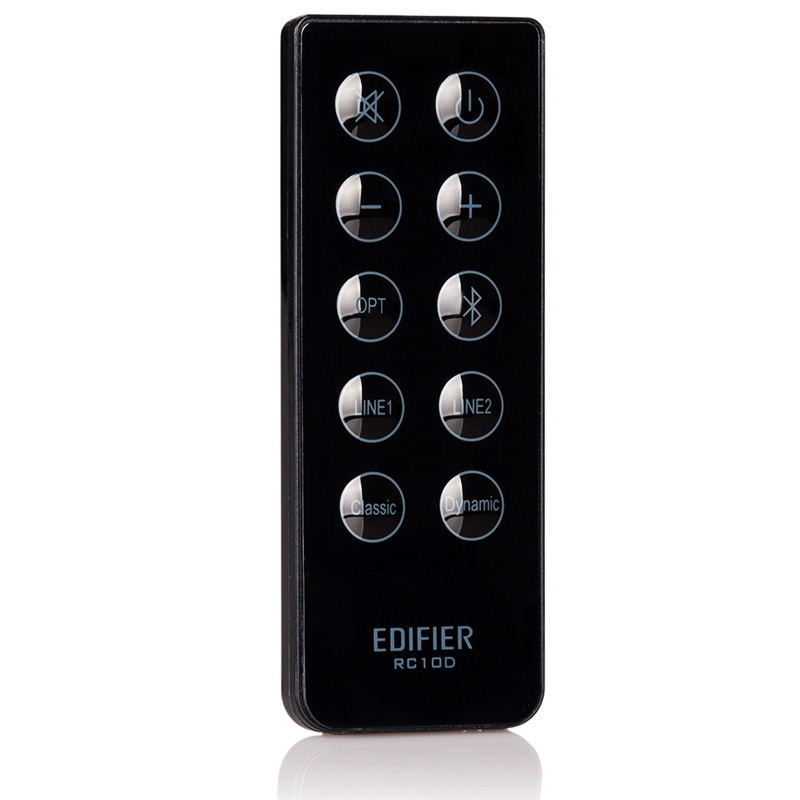 R2000DB Wireless Remote Product Details
The R2000DB wireless remote is made to compliment the sleek design of the R series line of bookshelf speakers. This 10-button remote gives all the control you could ever want from your speakers in the palm of your hand. Power on your speakers, adjust volume, mute, and switch between inputs all with the handy remote. The R2000DB stereo speakers also comes with two equalizer settings. Using the wireless remote switch between classic and dynamic settings.